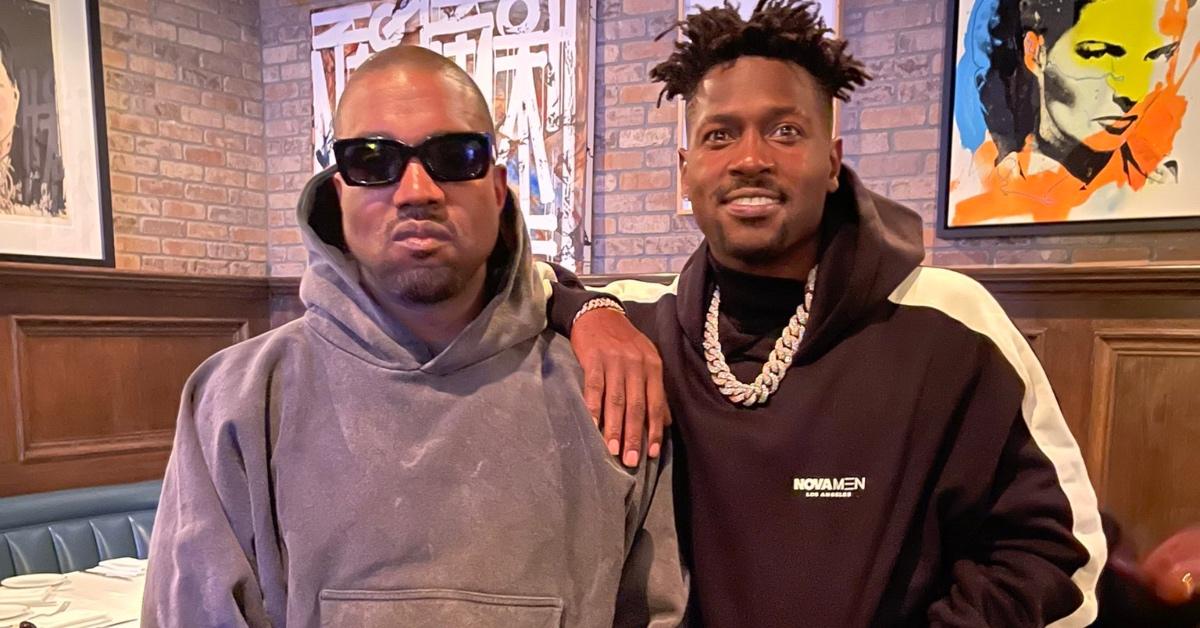 Antonio Brown Has a New Job After Being Released From the Bucs
After making a historical exit from his career as a pro-football player for the Tampa Bay Buccaneers, Antonio Brown has a new job. Brown, who's a Miami native, has spent most of his life prepping for and playing football. In the past, the former pro-player played for the Pittsburgh Steelers team (2010–2018) and the Oakland Raiders (2019). What's Brown's new job?
Article continues below advertisement
Although Brown walked away from a $3.1 million contract he recently signed which gave room for additional financial incentives, he has moved on to bigger projects. What is Brown's net worth after being released from the Buccaneers and how much will he earn serving as the president for Ye's (formerly Kanye West) Donda Sports brand?
Antonio Brown
Former wide receiver for the Tampa Bay Buccaneers
Over the course of his football career, Antonio Brown has received some pretty impressive contract offers. In 2010, Brown agreed to a 3-year, $1.288 million contract with the Pittsburg Steelers, which was later extended by five more years for $42.5 million. In 2019, he signed a 1-year $15 million contract with the Patriots. Unfortunately, between the conflicts and controversies Brown ran into, he wasn't to collect a good portion of the funds he was initially offered.
Birthdate: July 10, 1988
Birthplace: Miami, Fla.
Kids: 2 sons, Antonio Jr. and Autonomy
2 daughters, Antanyiah and Ali
Article continues below advertisement
Antonio Brown has a net worth of $20 million, although it could have been higher.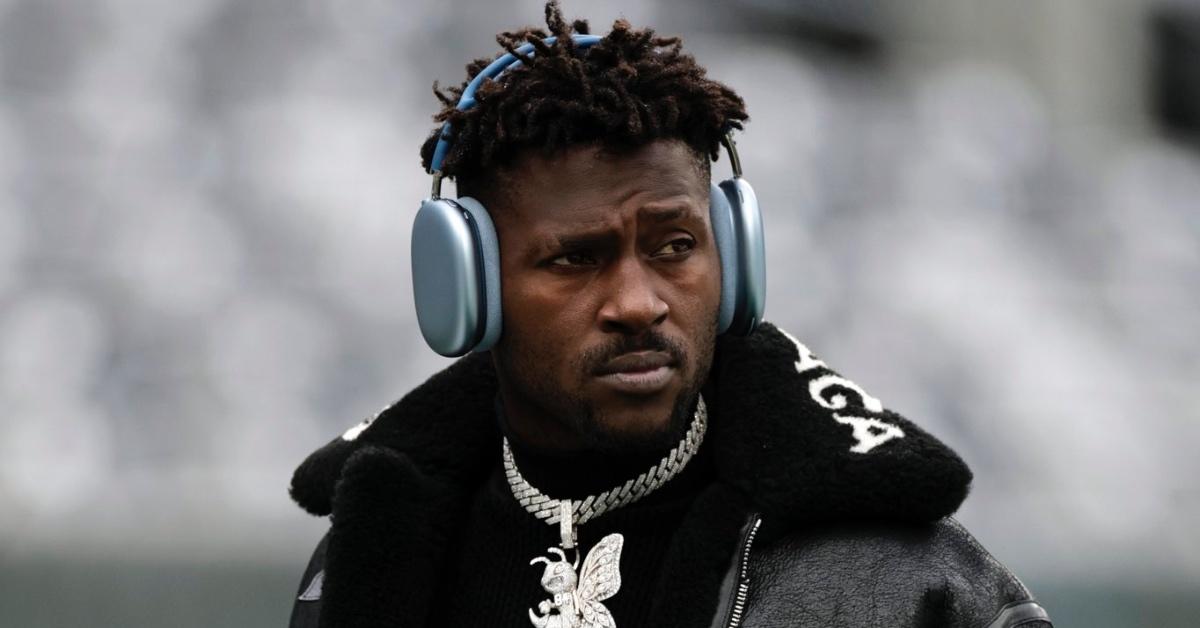 Brown has experienced highs and lows in his career as a professional football player in the NFL. Perhaps that is why he wasn't able to collect some of the $77 million he was entitled to based on his past contracts, reports Celebrity Net Worth. Brown hasn't just been recognized for reaching milestones in football quicker than others with successful track records, but also for his outlandish, or what some might call, "crazy," behavior.
In 2019, Brown ended his time with the Oakland Raiders after failing to comply with helmet mandates. Apparently, the National Athletic Equipment Reconditioners Association (NAERA) required that helmets not be if they're more than 10 years old. Brown, who refused to replace his, decided to leave the team without ever playing a regular-season game, according to ESPN.
Article continues below advertisement
There were also heated moments between Brown and former general manager Mike Mayock. Over the years, Brown has repeatedly engaged in bizarre behavior, which brings us to the most recent incident that could mark the end of his football career.
In January 2022, Brown walked off the field in the middle of a game against the New York Jets, but not before he removed his jersey and gloves. That ultimately led to him being released from the Tampa Bay Buccaneers.
Article continues below advertisement
Antonio Brown is now a free agent, but he will be serving as president of Ye's Donda Sports.
They say when one door closes, another opens. Perhaps Brown can attest to this. Although Brown won't be catching forward passes from a quarterback anytime soon, he will be busy helping Ye build Donda Sports. Ye has certainly disrupted the fashion industry with his Yeezy shoe and clothing line.
Ye, the former partner to media personality and businesswoman Kim Kardashian, has collaborated with brands like Balenciaga and Gap. He will be launching his Donda Sports brand soon. Although Ye hasn't made a public announcement welcoming Brown aboard as president to his brand, Brown has taken care of that for him.
Article continues below advertisement
On Feb. 8, Brown took to Instagram where he shared an invoice for a suite and six front row lower VIP seats to LVI Superbowl. The invoice was drafted for Donda Sports with Brown listed as the president. Brown also included the following caption:
"As President, it was important to me to book the Donda Suite for this years SUPERBOWL LVI. This is a game meant to be watched together. This is the love and unity we need to push. THIS IS FOR THE KIDS, OUR NEXT GENERATION!!!"
Article continues below advertisement
While we don't know how much Brown will be earning as president of Donda Sports, we do know that Ye has an estimated net worth of $6.6 billion, according to CelebrityNetWorth. He can afford to pay Brown a salary that meets or exceeds what he was earning as a pro-football player.