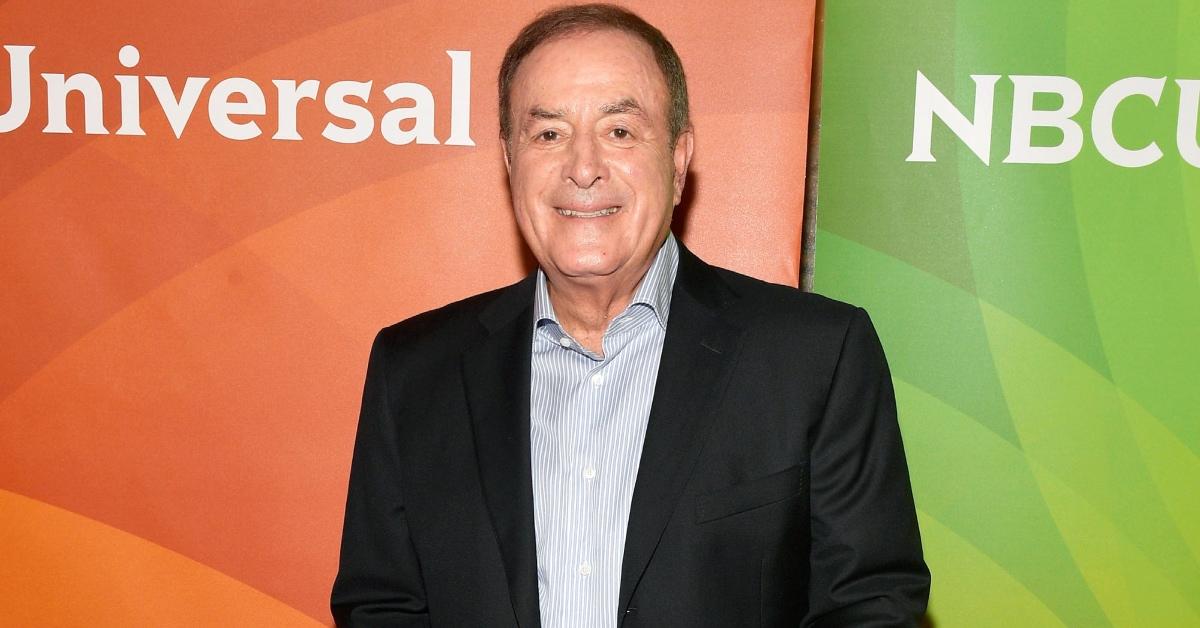 Al Michaels' Net Worth Got a Boost After Signing $33M Contract With Amazon
There's a sea of sports commentators who have and continue to provide the play-by-play for sporting events but only few measure up to Al Michaels. Despite having entered the world of television back in 1964, the legendary sports broadcaster remains a household name and, believe it or not, he's still relevant.
Article continues below advertisement
In March 2022, Michaels landed a three-year, multi-million dollar contract to call Amazon's Thursday Night Football. Here's a look at how much Michaels is worth today and how he scored a star on the Hollywood Walk of Fame.
What is Al Michaels' net worth?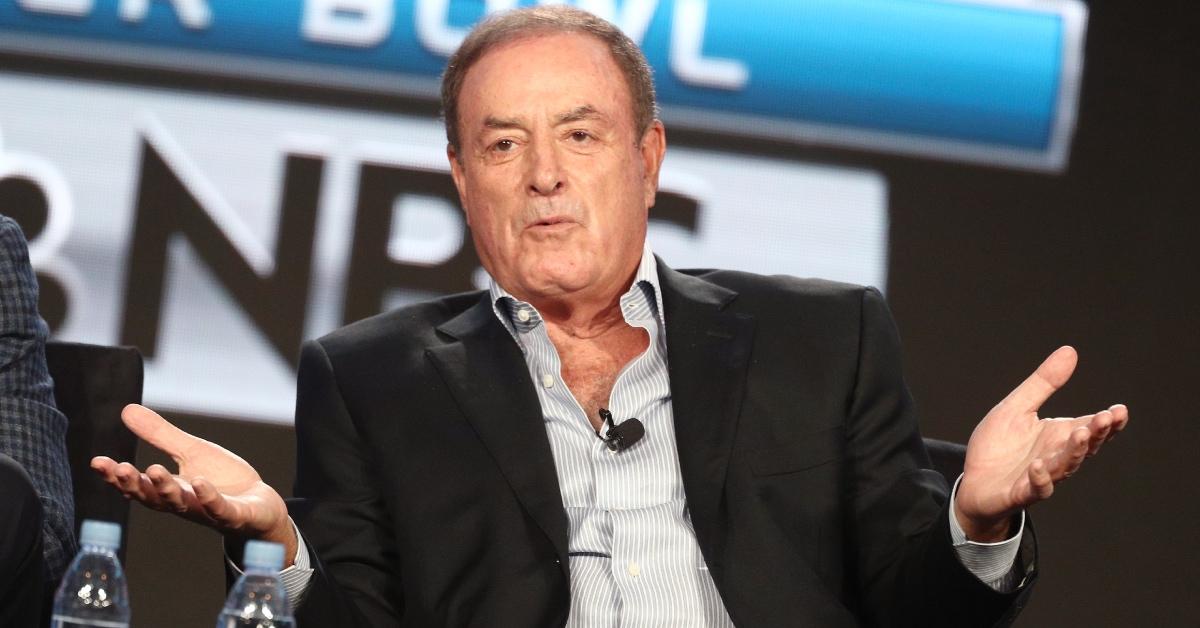 Michaels has long been a fan of sports and one might credit that passion for driving him to lead a successful career in sports broadcasting. Between 1976 and 2006, Michaels worked for ABC Sports. After spending nearly three decades at the network, the sports commentator moved to NBC Sports where he broadcasted Sunday Night Football alongside John Madden.
Article continues below advertisement
Over the course of his career, Michaels built a reputation for himself while calling the play-by-play for many NFL games and his role on Monday Night Football. Some of his most notable games include calling the Miracle on Ice at the 1980 Winter Olympics. He also called Game 3 of the 1989 World Series, the same game that was interrupted by a magnitude 6.9 earthquake in California.
Although Michaels spent much of his career working for ABC and NBC, by 2022, he was ready to take his skills elsewhere. He joined Amazon's Thursday Night Football. Amazon reportedly provided him with a $33 million contract. Prior to sealing the deal, Michaels was collecting a reported $8 million per year from NBC. So, what's the top sportscaster worth now? A whopping $40 million, according to Celebrity Net Worth.
Article continues below advertisement
Al Michaels
American television sportscaster
Al Michaels may be one of the best sports commentators to date but he's also appeared as himself in Jerry Maguire and BASEketball. Michaels' talent scored him the title of Sportscaster of the Year in 1996 (American Sportscasters Association) and the Sportscaster of the Year in 1991 (Washington Journalism Review).
Birthplace: Brooklyn, N.Y.
Birthdate: Nov. 12, 1944
Education: Graduated from Arizona State University, majored in radio and television with a minor in journalism
Spouse: Linda Anne Stamaton
Kids: 2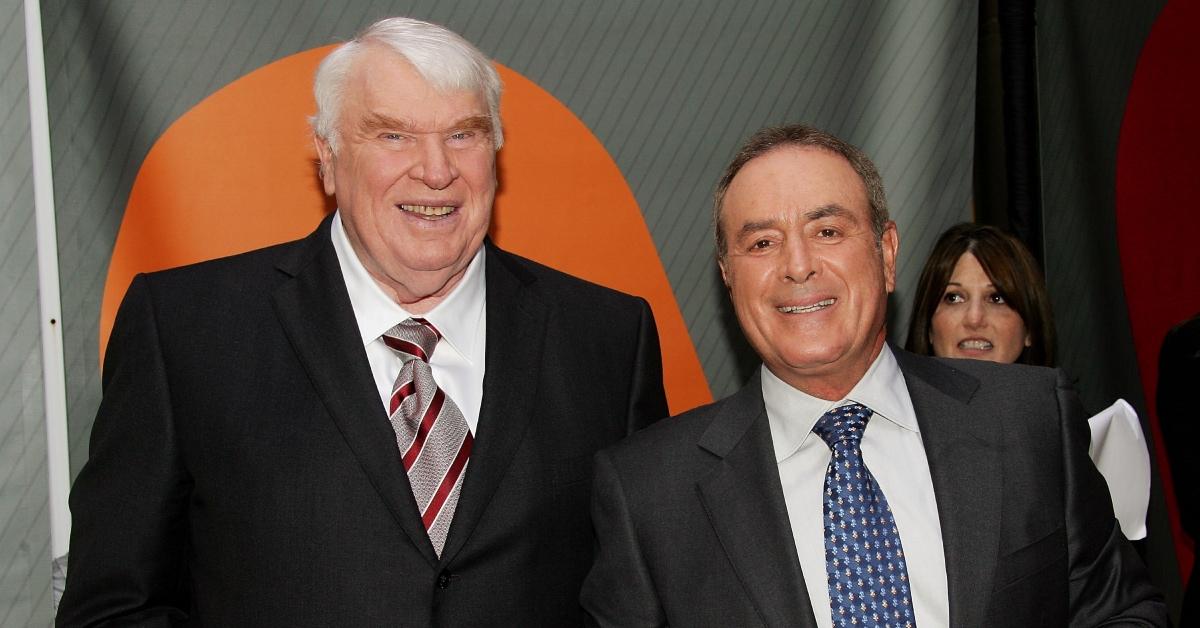 Article continues below advertisement
What is Al Michaels best known for?
Michaels is considered one of the most respected sports commentators to date. He's known for calling major sporting events including the World Series, Super Bowl, and NBA finals. Growing up, the sportscaster favored the Brooklyn Dodgers and developed an interest in sports commentating at a young age.
But Michaels didn't land his first sportscasting job until 1964, two years after he graduated high school.
Michaels first got his break in television after he landed a role with Chuck Barris Productions. His job? To choose the women who would appear on The Dating Game. From there, Michaels went on to handle public relations for the Los Angeles Lakers.
Who is Al Michaels' wife?
Michaels has been married to Linda Anne Stamaton since August 1966. The two were reportedly high school classmates and went on to become lifelong partners. The couple has two children and four grandchildren.