Who Owns Madden NFL Games? Popular Digital Sports Gaming Experience
Madden NFL is a wildly successful interactive video game. How long has digital entertainment company Electronic Arts owned Madden NFL?
Madden NFL, one of the most popular digital sports gaming experiences, got its name from iconic NFL coach and commentator John Madden. Although it began in 1989 with the name "John Madden Football," it became Madden NFL in 1993 and continued to be based on actual NFL players and seasons.
Article continues below advertisement
Article continues below advertisement
As a simulation-based, interactive NFL experience, Madden NFL games enable fans of the sport to put themselves on the football field virtually. Currently, the game is owned by EA Sports, which is a division of digital interactive entertainment company Electronic Arts.

Article continues below advertisement
History of Madden NFL
In the early days of gaming, Electronic Arts founder Trip Hawkins envisioned a football video game. 49ers quarterback Joe Montana was his first pick to be the celebrity face of the game. When he turned down the opportunity due to a deal with Atari, John Madden was chosen.
The original version of the game was called "John Madden Football" and was released on the Apple II in the late 1980s. Madden insisted that the company change from its limited 7-on-7 format to 11-on-11 to more accurately reflect a real football game. In 1993, the NFL gave full licensing rights to the game and the name changed to "Madden NFL."
Article continues below advertisement
Article continues below advertisement
The game started releasing new versions each year to correspond with the NFL season. EA Sports has continually innovated to improve the realism of the gaming experience and enable multiple gaming consoles to participate. By 2001, Madden NFL was featured on all major consoles like Xbox and GameCube.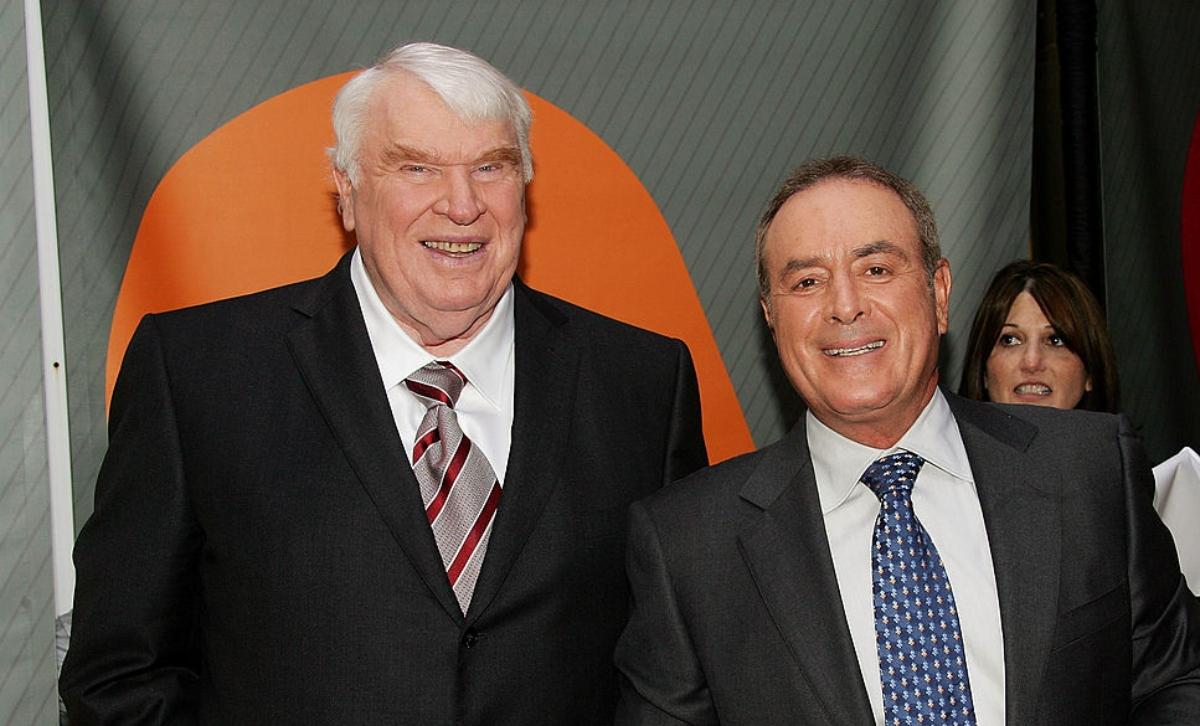 Article continues below advertisement
Why does Madden NFL feature John Madden?
Madden was a Hall of Fame NFL coach of the Oakland Raiders. He took the team to a Super Bowl win. He had one of the best coaching records in the NFL and won over 100 games with a 0.759 winning percentage, according to ESPN.
Article continues below advertisement
Madden also spent several decades as a football commentator. He won 16 Emmy Awards for his work and covering 11 Super Bowls between 1979 and 2009. His recognizable voice is featured throughout the "Madden NFL" games. Madden died on December 28, 2021, at age 85.
Article continues below advertisement
Electronic Arts owns Madden NFL.
Founded in 1982 in California, Electronic Arts owns EA Sports and Madden NFL. The company's website says that it has 450 million registered players worldwide on its variety of licensed games enabling fans of FIFA soccer, the NFL, NHL, PGA, and UFC to get involved in the digital sports experience.
The GAAP net revenue in 2021 for EA was $5.6 billion. According to CNN Business, the company has sold more than 130 million copies of Madden games and has generated more than $4 billion to date.
Article continues below advertisement
Article continues below advertisement
In 2020, a deal was reached between EA Sports and the NFL that allowed a five-year extension of the NFL being featured in the Madden game franchise. According to Bleacher Report, the deal offers $500 million to the players and $1 billion to the NFL.
Who is Electronic Arts' CEO?
Andrew Wilson is the CEO and chairman of Electronic Arts. Wilson has served in the chief executive role since 2013. Previously, he was an executive vice president of EA Sports and Origin. Wilson has earned titles like one of Fortune's "Top People In Business" and one of Fast Company's "Most Creative People."