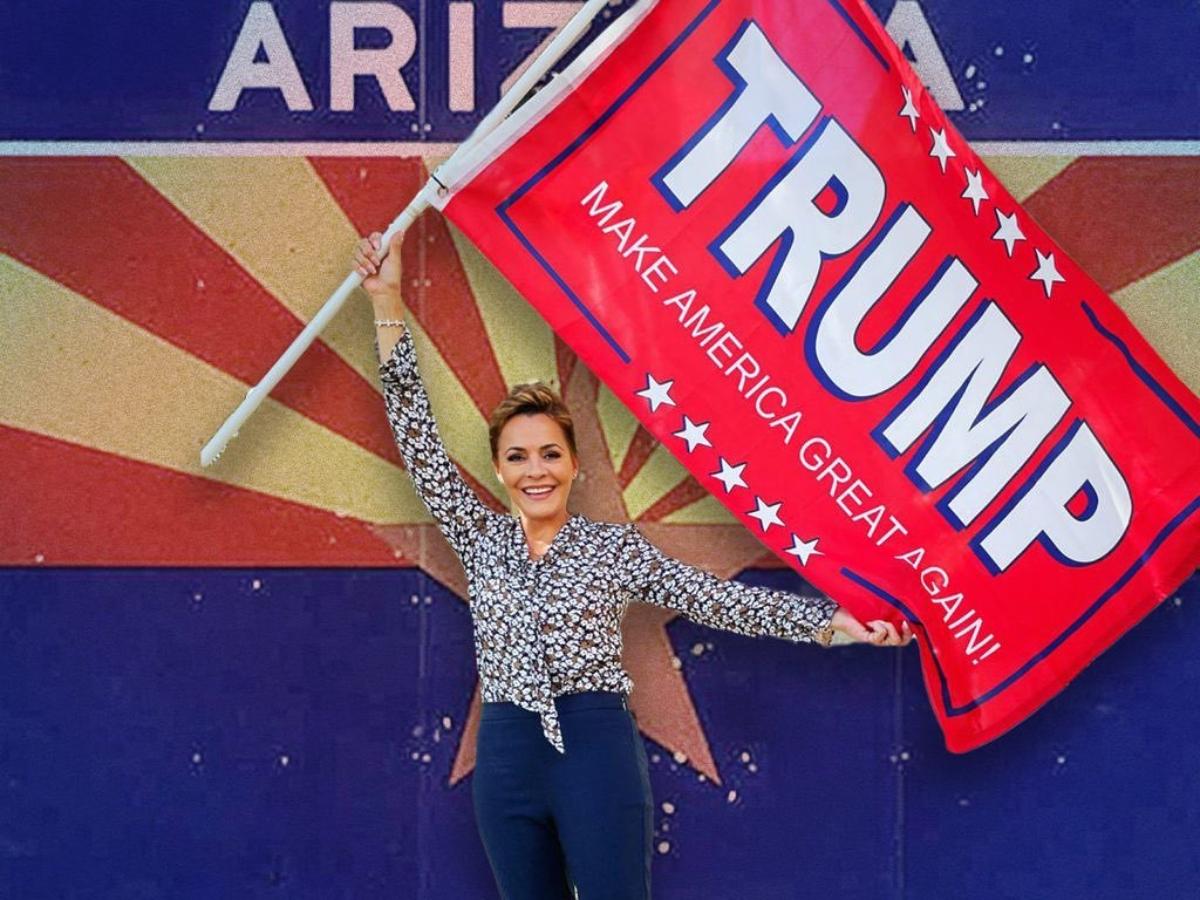 Arizona's MAGA Gubernatorial Candidate Kari Lake Has a Solid Net Worth
Kari Lake spent over 20 years as a news anchor for Fox 10 News in Phoenix. Now, she's gearing up for the primary election to select a Republican candidate for governor of Arizona. Although she faces several formidable opponents, Lake has the benefit of a Trump endorsement. How much is Lake's net worth heading into the primary?
Article continues below advertisement
The New York Times stated last week that the race highlights the wide gap between different factions of the Republican party. And a Trump endorsement has overwhelmingly resulted in victory for most political candidates in the past year.
Kari Lake
TV Reporter, Gubernatorial Candidate
Kari Lake is a television journalist who started working in the industry in 1991 as an intern. Lake moved up the ranks as a production assistant, reporter, and weather forecaster at a station in Iowa and then in Illinois. Her reporting career also took her to Arizona, New York, and back to Arizona. In recent years, Lake has become known for spreading false information and staunchly supporting Donald Trump. She announced her run for governor of Arizona on June 1, 2021.
Birthdate: August 23, 1969
Birthplace: Illinois
Education: BA from the University of Iowa
Spouse: Jeff Halperin
Children: 2
Article continues below advertisement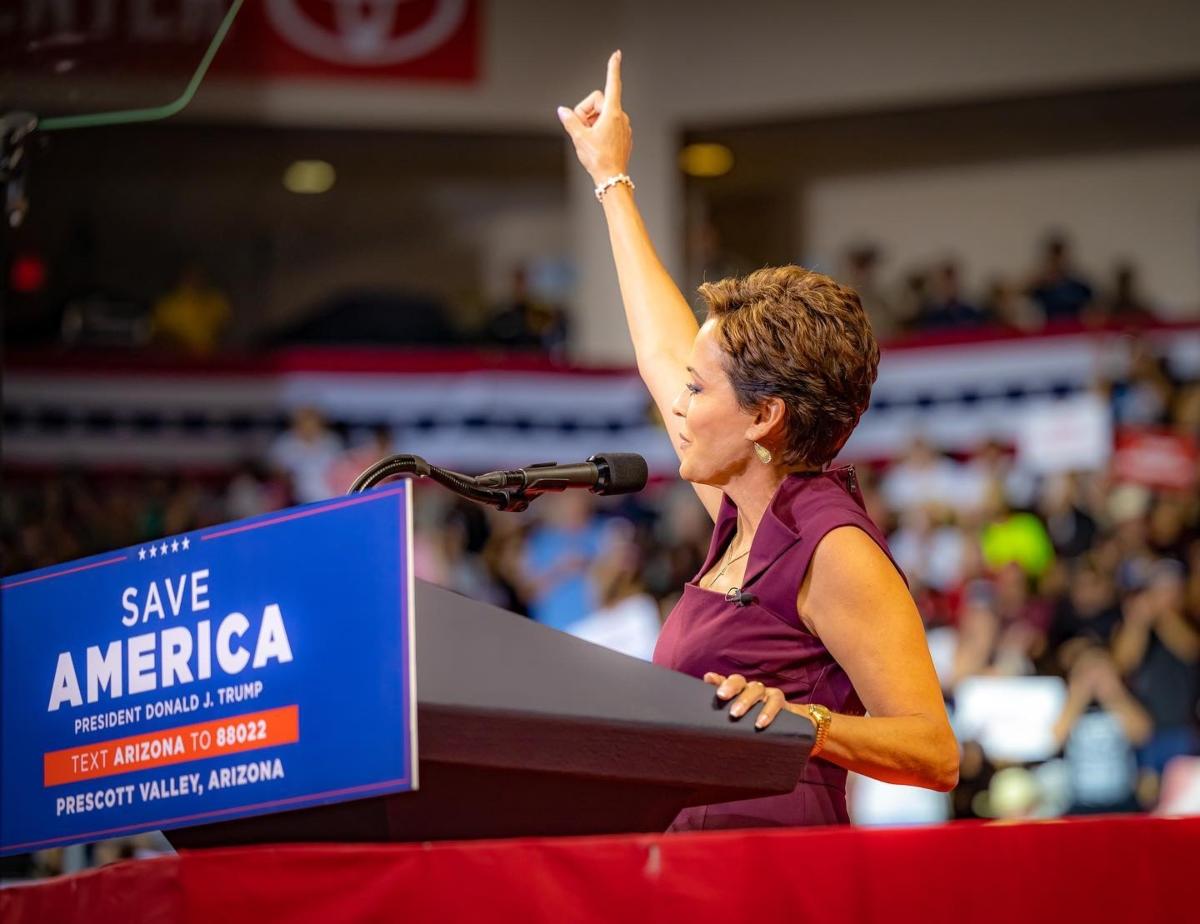 Kari Lake's net worth is estimated at $3 million.
Several sources estimate that due to Lake's journalism career and other endeavors, her net worth is about $3 million.
Article continues below advertisement
Kari Lake has aligned herself closely with Donald Trump.
During her campaign, Lake has unapologetically dubbed herself a "Trump candidate" and relentlessly pushed false claims that the Democrats stole the 2020 election from Trump. Given that track record, it isn't surprising that Lake has received Trump's support for her 2022 race to become Arizona's governor.
In addition, Lake has been endorsed by former National Security Advisor Michael Flynn and Arizona congressman Paul Gosar. MyPillow CEO Mike Lindell, Kimberly Guilfoyle, Peter Navarro, and Rudy Giuliani are also among her supporters. Peter Navarro called Lake "the MAGA candidate in Arizona."
Article continues below advertisement
Lake's campaign website calls her a "symbol of truth in journalism" because she left a career in mainstream media. She claims to be a "voice for the silent majority suffering at the hands of cancel culture, critical race theory, and the devastating effects progressive policies are piling up on America's formerly great cities."
Karrin Taylor Robson is Lake's most formidable opponent, with the endorsements of former Vice President Mike Pence, former New Jersey governor Chris Christie, and the three living Republican governors from Arizona, the Times noted.
Article continues below advertisement
Election fraud is a keystone of the Arizona governor election.
The race to elect Arizona's next governor has become somewhat of a Trump vs. Pence event, with Trump endorsing Lake and Pence supporting Robson. During a debate, Lake went after Robson for her refusal to raise her hand and declare that 2020's election was stolen from Trump.
Both Lake and Robson have aimed to convince voters that they are the only true conservative candidates. Lake supports anti-LGBTQ policies and a completed border wall. She frequently criticizes President Biden and other Democrats, praised the overturning of Roe v. Wade, and criticized Australia for its lack of gun rights in an interview.