What Happened to Michael Flynn? People Have Theories
Michael Flynn has people curious about him, his treason-like actions, and his answers about the Jan. 6 Capitol attack.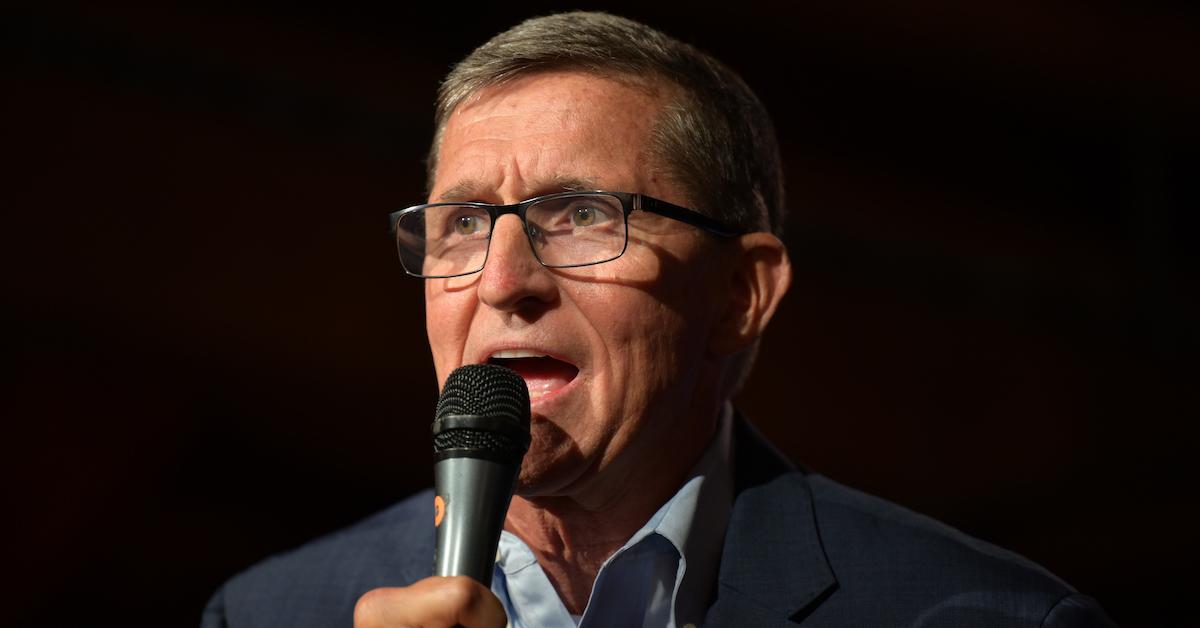 Eyes have been on Michael Flynn after his answers to pertinent Jan. 6 questions were revealed. What happened to Flynn?
Article continues below advertisement
Article continues below advertisement
Most people who are close to him seem to have decided not to have interviews with the media about Flynn's state of mind. But one person has a hunch about what's going on with Flynn.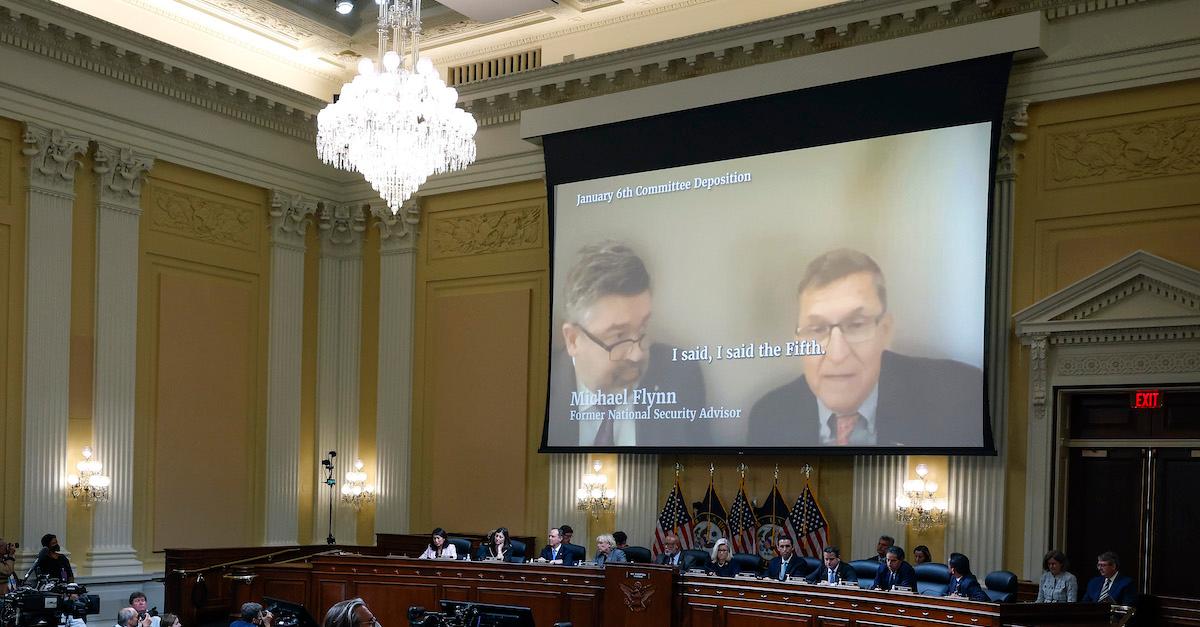 Article continues below advertisement
Flynn pleads the Fifth during the Jan. 6 hearings
Flynn's responses to the Jan. 6 committee's questions about the insurrection were surprising and confusing. According to Business Insider, during a video conference, Representative Liz Cheney asked him, "General Flynn, do you believe the violence on January 6 was justified?" Immediately, Michael Flynn's lawyer turned off Flynn's camera and muted his speaker.
One minute and 36 seconds passed before his lawyer turned the camera back on. His lawyer asked Cheney to repeat the question, and then inquired if the question was being asked from a legal or moral angle. Cheney said she was asking on both fronts, and Flynn responded by invoking the Fifth Amendment
Article continues below advertisement
Article continues below advertisement
Cheney then asked, "General Flynn, do you believe in the peaceful transition of power in the United States of America?" Flynn simply replied, "The Fifth." The amendment protects against self-incrimination.
Article continues below advertisement
What happened to Michael Flynn?
Flynn's position and authority were swiftly called into question, especially by those on social media. It didn't help when Flynn was cited by the Department of Defense for not disclosing payments he received for business dealings with foreign entities. According to The Washington Post, Flynn received an estimated $450,000 from Russia and Turkey in 2015. As military members are forbidden from accepting foreign payments without prior authorization, Flynn has been fined around $40,000.
Article continues below advertisement
Additionally, Flynn was discovered to have acted as a "foreign agent" on behalf of Turkey. Social media was abuzz with ideas about how Flynn should be disciplined. One person tweeted that Flynn should be recalled to active duty, court-martialed, and then stripped of his pension and titles, while others tweeted they believe Flynn flat-out committed treason.
Article continues below advertisement
Some are wondering how a decorated individual like Flynn could have resorted to pleading the Fifth on crucial questions, being an agent for another country, and secretly accepting money from other countries. In an interview with The Atlantic, James Clapper, former U.S. director of national intelligence, gave his own theories about what set Flynn down this path.
Clapper said the start of Flynn's "demented behavior" began after he was terminated from the DIA. "He had a grievance... He became a bitter, angry man and just latched on to anybody who was opposed to Obama." He said that Flynn began to believe that the U.S. and its probes into his foreign dealings were really an act of persecution. Clapper also said he thinks Flynn simply spent too much time deployed and it "consumed him."