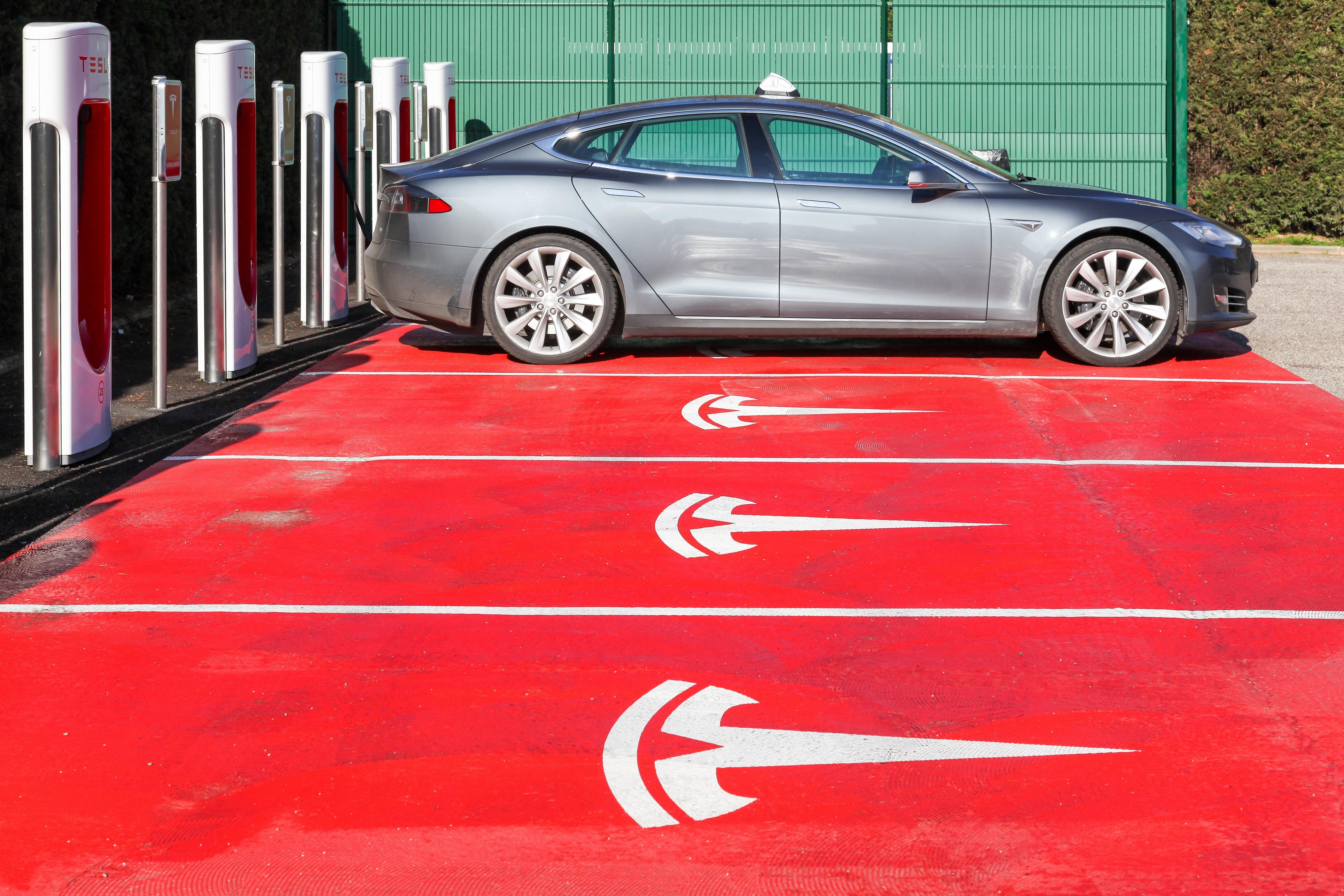 Tesla's Real Competition: Automakers or Mega-Tech?
By Anuradha Garg

Nov. 1 2019, Published 12:07 p.m. ET
Tesla (TSLA) stock has been polarizing like no other. Analysts and investors have very strong views about the stock on either side. It's very difficult to be neutral on this stock because it's not an ordinary automaker stock. In fact, the company garners comparisons to tech giants, including Apple (AAPL) and Amazon (AMZN), much more than to legacy automakers such as Ford (F) and General Motors (GM). This comparison is mainly because Tesla's focus has always been on developing software capabilities and, ultimately, autonomous driving.
Article continues below advertisement
Tech companies jumping on the autonomous vehicle bandwagon
Many tech companies have also jumped on the autonomous driving bandwagon. Alphabet's (GOOG) (GOOGL) self-driving car project, Waymo, has built robotaxis. Waymo is also partnering with Lyft (LYFT) in some locations. We highlighted in Can Ford Challenge Tesla with Its EV Charging Network? that Ford is collaborating with Amazon to install its EV charging network in North America. Both Ford and Amazon have invested in Rivian, an EV startup, to boost their ambitions.
Apple has also been seen testing its self-driving car radar in Silicon Valley. Other tech companies such as Qualcomm (QCOM), Nvidia (NVDA), and BlackBerry (BB) are also actively developing autonomous technologies.
Tech or an auto company?
Article continues below advertisement
Musk: Tesla cars will be appreciating assets
Musk has also vowed that Tesla cars will be appreciating assets as opposed to the usual depreciating nature of cars. He says this because through updates, Tesla plans to reach a full self-driving level. Tesla also plans to launch an Uber-like (UBER) network, on which consumers can register for a small fee. Afterward, they can start earning money by using their cars as robotaxis. While this plan seems ambitious, it's very different from what a traditional automaker would think or do.
Tesla versus legacy automakers
Therefore, it's right to differentiate Tesla from legacy automakers. It was in this context that Bloomberg's Taylor Riggs on Bloomberg Technology asked Morgan Stanley (MS) analyst Adam Jonas about who Tesla's real competition was. To this, Jonas replied, "We don't think it is Toyota or General Motors right now. We think it is large tech firms that are worth a trillion dollars."
Article continues below advertisement
Jonas: Tesla's real competition is from mega-tech
He added that these companies have the ability to attract talent and capital to lose money if necessary to take on someone like Tesla. Another thing that differentiates Tesla from legacy automakers is that it's spent about $20 billion in capex and research and development over the last decade. Meanwhile, legacy automakers are trying to catch up. Ford, for example, has announced an $11.5 billion plan for electrification of its fleet to compete in the EV (electric vehicle) space. Jonas, however, believes that mega-tech has the wherewithal to challenge Tesla. He also believes that companies depending on internal combustion engine technology could be the losers in the long run.
Jonas also pointed out the current irony in the auto industry in terms of the shift from legacy automaking to EVs. He said, "The world's most valuable auto company, Toyota makes zero EVs today." He added, "On the flip side, you have the world's most shorted auto company, Tesla that only makes EVs."
Tesla: A fusion of hardware and software capabilities
To take a balanced approach, currently, Tesla is a hardware company fused with software capabilities. Therefore, it wouldn't be right to value it as just an automaker. Musk has vowed several times that the company is out to change the car ownership landscape through autonomous technology and ride sharing. If the company comes even close to achieving this aim in the long term, then valuing it based on a depreciating asset class wouldn't be fair.