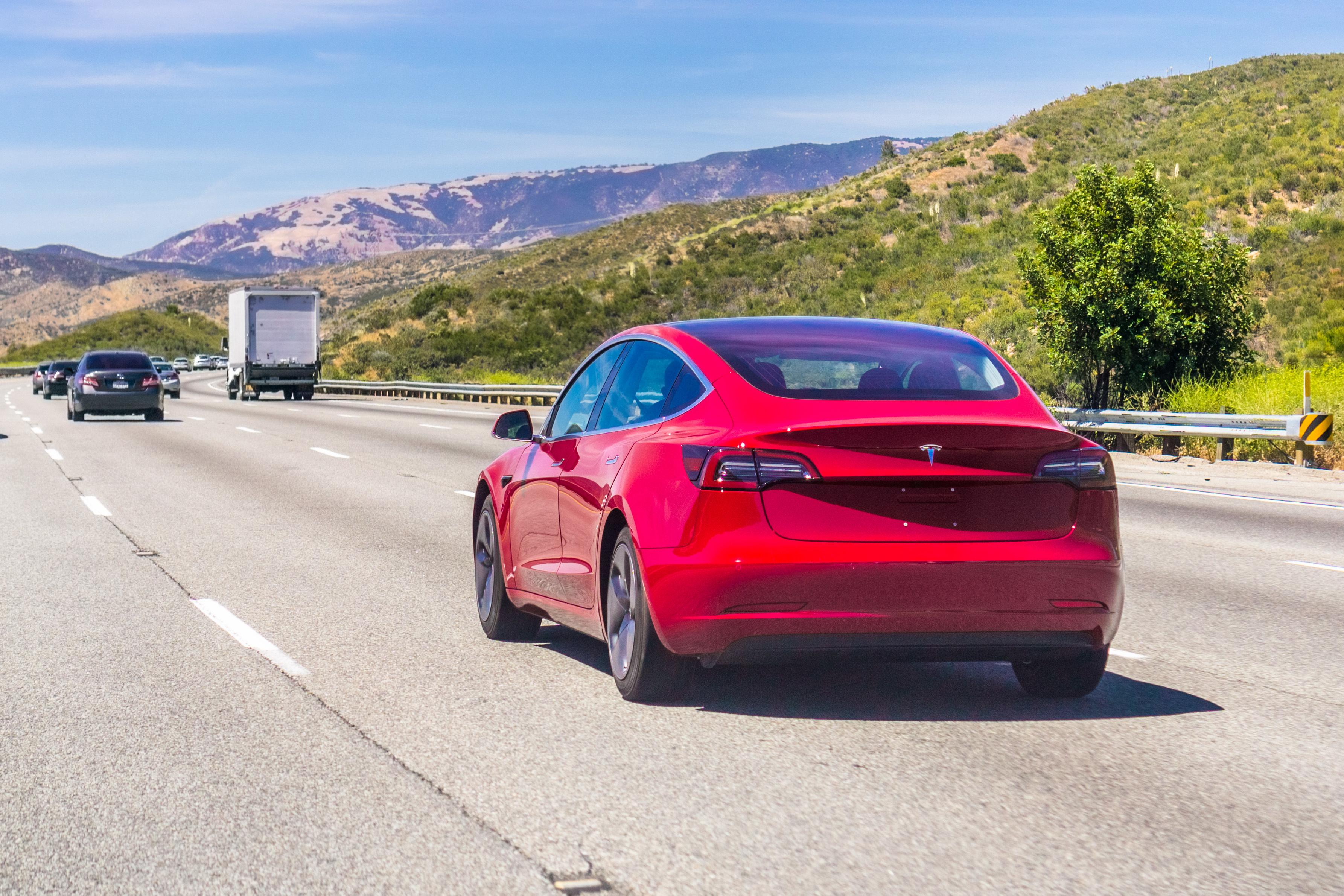 Tesla's Favorite Pastime? Slamming Gasoline Cars
Tesla and its CEO, Elon Musk, frequently mock gasoline cars. Last month, Musk compared gasoline cars to steam engines. Tesla also recently mocked gas stations on Twitter.
Yesterday, Tesla seemingly targeted gasoline cars for their emissions. Meanwhile, legacy automakers are raising their game in the EV space. Ford and General Motors are launching electric versions of several of their best-selling models. Yesterday, Porsche also unveiled its all-electric car, the Taycan.
Article continues below advertisement
Tesla slams gasoline cars yet again
Slamming gas-powered cars looks like Tesla's (TSLA) new favorite pastime. Yesterday, the company targeted ICE (internal combustion engine) vehicles once again. It tweeted, "Can we all just agree that pumping out carbon monoxide, carbon dioxide, particulate matter, nitrogen oxide and sulphur dioxide from cars on all the streets around the world is maybe a bad idea."
It isn't the first time Tesla or Elon Musk has slammed gasoline cars. Last month, Musk compared gasoline cars to steam engines, calling them "so last-century" and a "passing fad." Tesla also mocked gas stations last month.
Legacy automakers and Tesla
Legacy automakers have also taken notice of the gradual shift toward EVs (electric vehicle). General Motors (GM) is revamping its Chevrolet Bolt to give it a bigger range. Ford (F) is coming up with an all-electric model of its best-selling F-150. Jaguar and Audi have also launched electric cars. Yesterday, Porsche unveiled its Taycan. While the Taycan is seen as a competitor to Tesla's Model S, its pricing is far higher than that of the Model S. But pricing doesn't seem to be the sole criterion for EV buyers.
Article continues below advertisement
Are EVs really emission-free?
So are EVs such as Teslas really emission-free? We'll explore this from three angles spanning the vehicle's life cycle. Let's begin with EV production. The widely held view is that EV production is more energy-intensive than production for an average ICE car, partially due to the liberal use of aluminum in electric cars. It's worth noting that using aluminum helps lower a car's weight, increasing its mileage. For an EV such as Tesla, lightweight means higher range. But aluminum's energy intensity is quite high. Simply put, a lot of electricity goes into producing aluminum.
Furthermore, some of the minerals used in EVs are perceived to cause pollution at the source. It would be a fair conclusion to make that producing an EV takes more energy (read: emissions) than producing an ICE vehicle. However, in all fairness, Tesla is apparently planning to install a solar roof at its Fremont plant. This move will help it answer to critics who see EV production as more of an energy guzzler than ICE vehicle production.
Article continues below advertisement
Tesla, EVs, and pollution
Now, let's take a look at the emissions associated with daily operations. On the face of it, EVs such as those made by Tesla or NIO (NIO) don't make noise or contribute to air pollution. However, that's because the electricity used in EVs is generated elsewhere. According to the U.S. Energy Information Administration, last year, almost two-thirds of electricity generated in the US came from fossil fuels. Less than one-fifth of US electricity came from renewable sources. Strengthening the bears' argument, coal—arguably the most pollutive source of electricity production—accounted for a little over 27% of US electricity generation last year.
Tesla Superchargers
EV baiters have long used this argument, and there's certainly merit here, as coal-fired electricity plants are among the most pollutive. However, here again, the bears miss the point. Firstly, the percentage of coal in the US electricity mix is gradually reducing. Secondly, Tesla also has solar-powered Superchargers, which helps blunt some of the bearish argument against emissions from Tesla cars.
Article continues below advertisement
Disposing of EVs
Now, let's head to the end of an EV's life cycle. Proper disposal of an EV battery is crucial, and e-waste disposal is a major headache for environmentalists. Observers who are bearish on EVs argue that disposing of EV batteries causes more pollution than ICE cars. Tesla is working to address this concern. In a recent environmental impact report, Tesla said, "At Gigafactory 1, Tesla is developing a unique battery recycling system that will process both battery manufacturing scrap and end-of-life batteries."
The arguments for and against EVs are divisive. They're similar to arguments about using plastic instead of leather or aluminum instead of steel. Incidentally, earlier this month, Tesla said that it would offer a leather-free Model 3. Animal rights activists applauded the move, but people on the other side of the divide see synthetic alternatives as more pollutive than leather.