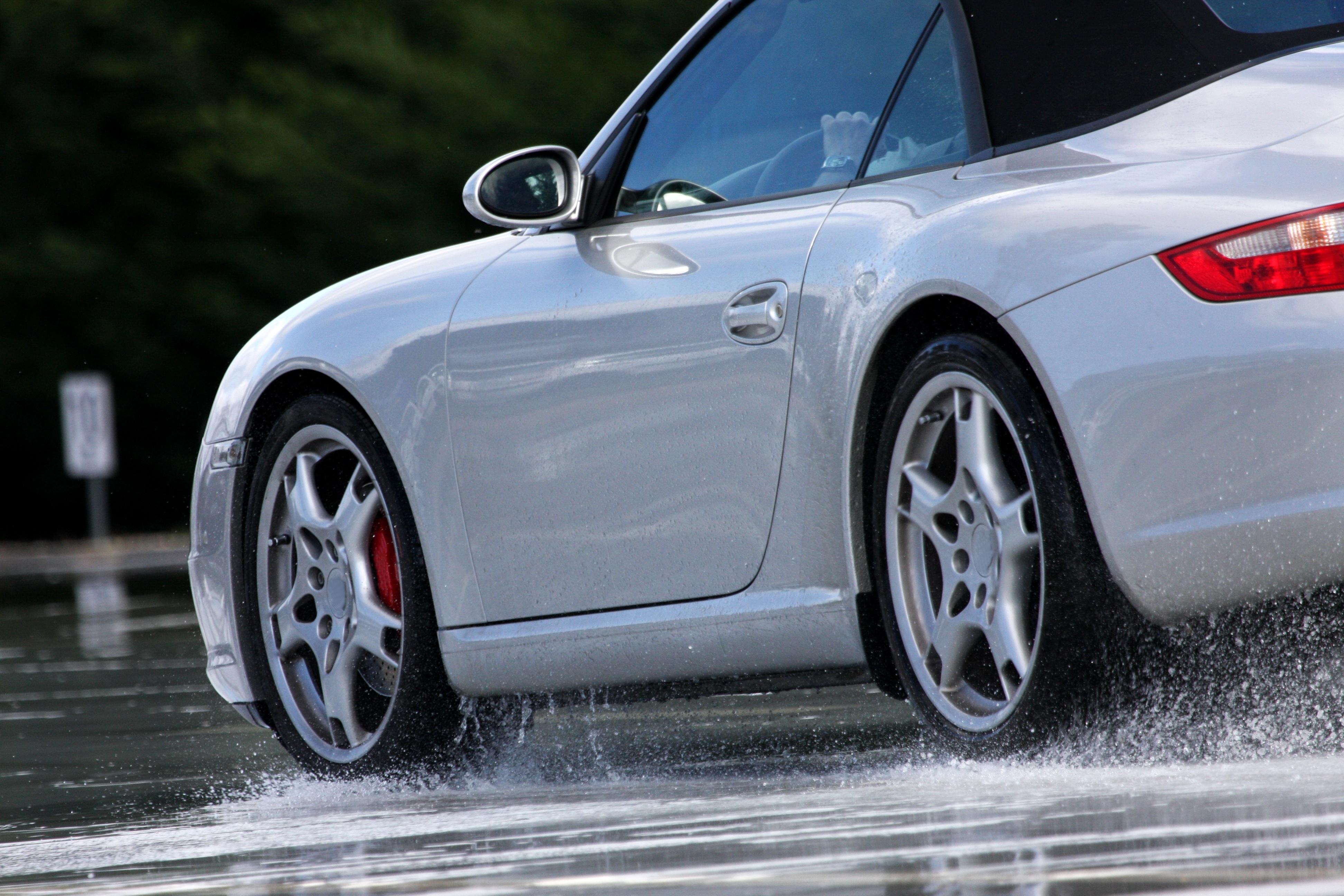 Porsche Taycan: Will Another 'Tesla-Killer' Bite the Dust?
The Porsche Taycan is set to be unveiled later today. The model is expected to be a competitor to Tesla's Model S. Taycan is joining a long list of "Tesla killers." However, legacy automakers haven't had much success in the US electric vehicle market.
The Porsche Taycan could be a worthy competitor to Tesla. Jaguar and Audi have also launched electric vehicles in the upper end of the market. However, their US sales pale in comparison to Tesla's.
Article continues below advertisement
The Porsche Taycan
Porsche will officially unveil the Taycan, its all-electric car, today. Legacy automakers have taken a series of steps to bolster their electric vehicle portfolios. From launching electric versions of their best-selling models to partnering with previous rivals, automakers are trying every trick in the book to come out on top.
What does "Taycan" stand for?
Porsche says that it chose the name "Taycan" from among six hundred alternatives. According to the company, "Taycan" in Turkish roughly translates to "soul of a spirited young horse." Porsche kept its Taycan ad campaign focused around this. Its slogan: "Soul, electrified."
On July 16, Tesla (TSLA) CEO Elon Musk slammed automakers. He said that apart from Tesla, other cars "have no soul or no heart." At the company's Investor Day this year, Musk said that owning a non-Tesla car "would be like owning a horse in three years." Tesla and Musk slamming gasoline cars is nothing new.
Article continues below advertisement
Another Tesla killer?
In fairness, analysts see every new electric vehicle as a Tesla killer. General Motors' (GM) Chevrolet Bolt was a challenger to Tesla's Model 3. However, despite its first-mover advantage and lower prices, Bolt's sales failed to take off. Now, Chevrolet is launching its Bolt 2020 with a higher range than the Model 3 base model. Audi and Jaguar have also offered electric models that analysts have labeled Tesla killers. However, their electric models' US sales leave little to talk about. Jaguar even offered an incentive to existing Tesla owners, but price isn't something that seems to lure Tesla fans.
What happened to NIO?
Article continues below advertisement
Can the Porsche Taycan compete?
Luxury is Porshe's hallmark. The Taycan could be a good competitor to Tesla's Model S. Autolist did a survey of 1,500 car shoppers, and while 45% preferred the Tesla Model S, 33% said they would choose the Porsche Taycan. However, it's worth noting that the survey was conducted before the Taycan's official unveiling, which will be later today. A lot of fence-sitters could make up their minds after the unveiling.
Will Tesla care?
Apparently, Tesla and Musk love competition. In our view, the Porsche Taycan won't unnerve Tesla. Tesla's Model S and X sales have been falling regardless of competition. Musk sees the Model 3 and the upcoming Model Y as the company's long-term drivers. The percentage of Model S and X sales in Tesla's sales mix has fallen. The ratio—and, therefore, the relative importance of the Models S and X—could continue to dwindle for Tesla. However, every new electric vehicle launch is an ad for Tesla cars. Unfortunately for its peers, Tesla doesn't have to pay for that advertising!
Correction: The text was updated to clarify that the Chevy Bolt 2020 will have a higher range that the Model 3 base model.