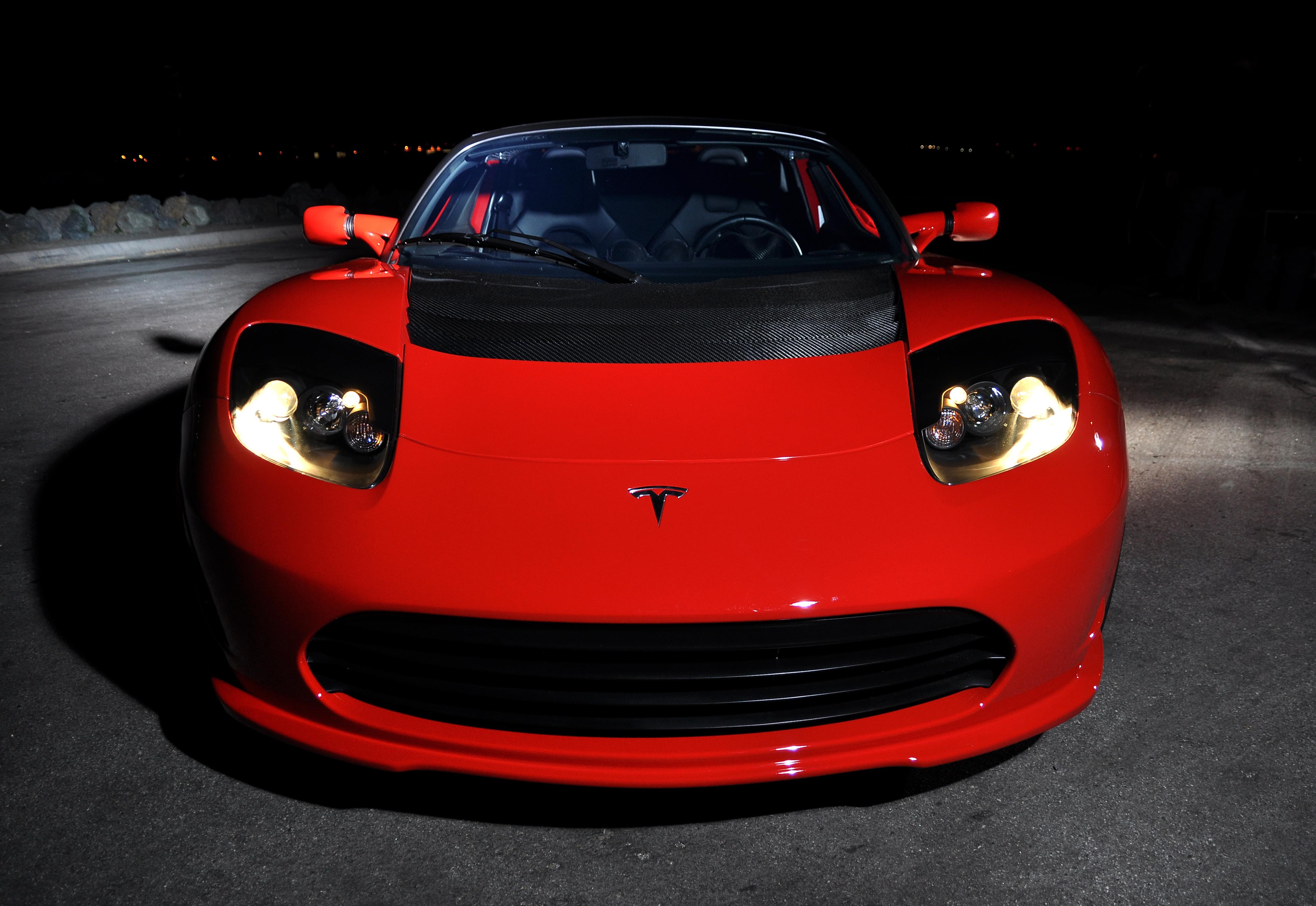 Tesla Stock Jumps After Elon Musk Slams the Auto Industry
On Wednesday, Tesla (TSLA) stock surged nearly 2% after CEO Elon Musk slammed the auto industry in an interview. At 2:10 PM ET, Tesla was up 1.8% despite broader market weakness. At the same time, the S&P 500, the Nasdaq, and the Dow Jones were down 0.3%, 0.1%, and 0.2%, respectively.
Article continues below advertisement
Musk slams the auto industry
On Tuesday, Musk said in an interview with MotorTrend that the auto industry "is just fairly slow to evolve, and it didn't take electric vehicles really seriously until 2015, maybe 2014 you could say."
Referring to other automakers' failures in the electric vehicle space, Musk said that cars other than Tesla "have no soul or no heart, and they wonder why nobody feels anything for them." He believes one of the key drivers of Tesla's success is that its cars aren't "designed by a soulless corporation."
Musk also opened up about Tesla's initial struggle to grab consumers' and automakers' attention. He explained how other car companies found Tesla's first electric sedan Model S unbelievable—even two years after its launch in 2012: "A lot of the senior execs at the other car companies still didn't believe it, and we're like, 'Well, you could just drive it and see if it's real.'"
Tesla recently cut its car prices and dropped the cheapest variants of its Models S and X. It made the move in an effort to simplify its car line-up. You can check out the new prices for Tesla cars and the details of their expected delivery times here.
Article continues below advertisement
What we think about Musk's comments
Musk's comments came a few days after a leaked Tesla email indicated Tesla's plan to further ramp up production. The company already reported record car deliveries and production in the second quarter. An improvement in Tesla's production rate could help it expand its already large share in the electric vehicle market. On Friday, we discussed how Tesla's leaked email was a nightmare for bears and automakers.
The interview wasn't the first time Musk pointed out other car companies' struggles in the segment. Tesla recently released a software update that improved many key security and safety features in its cars while also adding some fun features. In April, he said that buying cars other than Tesla "would be like owning a horse in three years." Read Tesla's Updates Make Other Cars Feel Like 'Owning a Horse' to learn more.
Article continues below advertisement
We agree that the auto industry took a long time to understand the importance of electric cars. However, we can't forget that auto giants General Motors (GM), Ford Motor Company (F), Fiat Chrysler Automobiles (FCAU), Toyota Motor (TM), and Honda Motor Company (HMC) have far more resources than Tesla. They can likely push their electric car line-ups out in a much shorter period of time.
Tesla's Chinese competitor
NIO (NIO) has support from Chinese tech giants Tencent Holdings and Baidu, which have poured money into it. The Chinese government, which has provided huge subsidies to electric carmakers, is also still providing financial support.
Therefore, it's important for Tesla to keep improving its car production and deliveries. The effort should help it reach sustainable profitability in the near term. Overall, we find the recent progress in Tesla's car production and deliveries impressive, and it seems to be on the path to greater success.
Despite its reporting much better-than-expected record car deliveries and production figures in the second quarter, Tesla is still trading with a 24.2% YTD (year-to-date) loss. GM, Ford, Fiat Chrysler, and Toyota are up 17.9%, 37.4%, 4.4%, and 10.8%, respectively.
Honda and NIO are down 1.1% and 48.2%, respectively, in 2019 so far. Among NIO's investors, Tencent is up 16.8%, and Baidu is down 28.0% YTD.