Tesla's Leaked Email Is a Nightmare for Bears and Other Automakers
Tesla (TSLA) seems to be preparing to take the electric car race to the next level.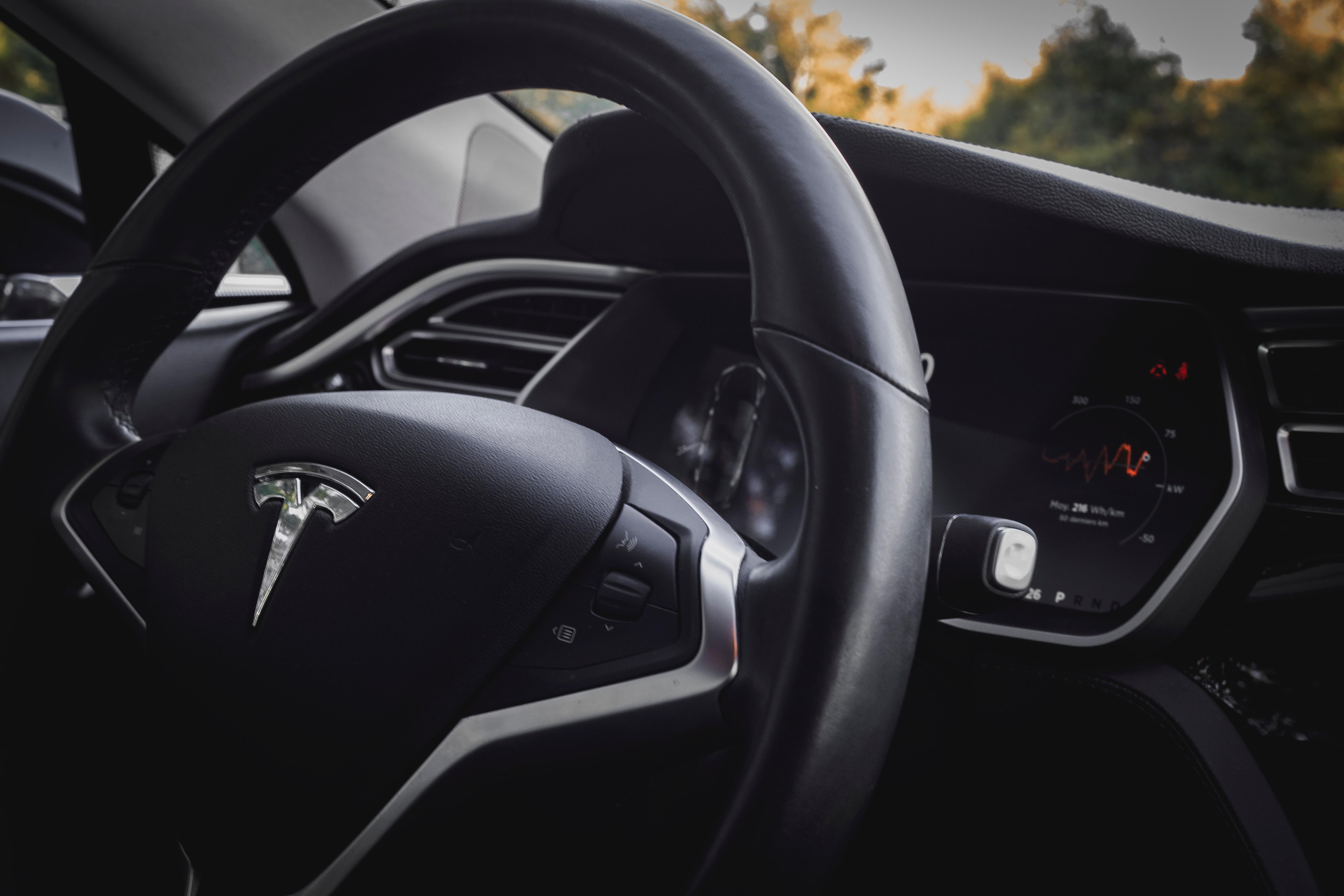 Tesla (TSLA) seems to be preparing to take the electric car race to the next level. In a recent email to employees, Jerome Guillen, its automotive president, suggested the company is planning to take a big leap in production and it's starting new hiring as well. According to his email communication revealed by Bloomberg, the Elon Musk-led company is "making preparations" to ramp up the production further after reporting record second-quarter car deliveries and production figures earlier this month.
"As we continue to ramp up production, please tell your friends and neighbors that we have lots of exciting new positions open, both in Fremont and at Giga," Guillen wrote to employees.
Article continues below advertisement
Article continues below advertisement
Tesla car quality is getting better
Some media reports have suggested the quality of Tesla cars is getting worse as it's solely focusing on increasing the car production rate. In March 2018, NBC News reported that Tesla "employees are alleging the electric car maker is tolerating serious quality problems at its Fremont, California assembly plant."
Earlier this year, Consumer Reports also raised questions about the quality of Tesla's car, saying that "reliability has been a weak spot for Tesla" and "their reliability has not been consistent."
However, Tesla seems to have fixed its reliability issues, based on Guillen's recent email to employees. While referring to the company's record second quarter, he says that Tesla "hit new records in all production lines for output and efficiency." At the same time, Tesla cars' "quality is also reaching record highs," he added.
Article continues below advertisement
Q2 2019 car deliveries record
On July 3, Tesla stock jumped by 4.6% after the company reported far better than expected quarterly car deliveries and production figures on July 2 after market close.
In the second quarter, the electric carmaker delivered 95,200 car units to its customers, 133.5% higher than its 40,768 car deliveries in the quarter that ended in June 2018. Its second-quarter car deliveries also reflected a solid 51.1% sequential increase. The company plans to deliver 360,000 to 400,000 car units in 2019, out of which it has already delivered 158,219 cars in the first half of the year. Similarly, Tesla's production in the second quarter jumped up by 63.2% YoY and 12.8% sequentially to 87,048 cars.
A nightmare for Tesla bears
Since its beginning, Tesla has faced sharp criticism for having execution problems from peers as well as from many Wall Street analysts. While some analysts expressed optimism after the company reported its record second quarter vehicle deliveries earlier this month, bears still remain skeptical about the company's future growth.
Wedbush analyst Dan Ives called these figures "a feather in the cap for Tesla" as "the numbers were above even the bull estimates."
In contrast, some other Wall Street analysts continued to point towards other issues that Tesla might face in the future.
Article continues below advertisement
Article continues below advertisement
Credit Suisse analyst Dan Levy thinks the company "still needs to work its way through another cut to the U.S. EV tax credit."
Bank of America analyst John Murphy pointed out that the higher contribution of the lower-priced Model 3 "will likely pressure margins, profits, and cash flow."
UBS analyst Colin Langan, who has cut his target on Tesla three times this year so far, said: "the Q2 delivery beat does not change our cautious view on Q2 earnings." (Notably, Langan predicted Tesla would deliver 87,000 car units in the second quarter just a couple of days before Tesla crushed his estimate by delivering 95,200 cars.)
The recent leak of Guillen's email suggests that Tesla is preparing to disappoint its critics and bears in a big way by ramping up its production further. A significant increase in production is not only likely to help the company meet its 2019 guidance but also in becoming sustainably profitable.
A nightmare for other automakers as well
In the last few years, the rising demand for electric vehicles and Tesla's ability to attract customers have encouraged mainstream automakers to ramp up their electric car development programs.
However, these mainstream automakers including General Motors (GM), Ford Motor Company (F), Fiat Chrysler Automobiles (FCAU), Toyota (TM), and Honda (HMC) haven't been able to replicate the success with electric cars that Tesla has achieved.
Article continues below advertisement
According to the latest data compiled by insideevs, Tesla has sold about 67,650 units of Model 3 in the US market in the first half of 2019. During the same period, the sales of Toyota's Prius Prime hybrid, GM's Chevrolet Bolt EV, Ford Fusion Energi hybrid, and Honda Clarity PHEV hybrid cars stood at 8,605, 8,281, 3,606, and 6,543, respectively.
Before the success of Tesla cars in recent years, no mainstream automaker was aggressively trying to move from gasoline cars to electric cars. Automakers' profitability from gasoline cars tends to be higher as compared to electric vehicles, which justifies their reluctance to shift to electric cars from gasoline cars.
In fact, Fiat Chrysler's former CEO Sergio Marchionne, referring to Fiat Chrysler's electric 500e said in 2014: "I hope you don't buy it because every time I sell one it costs me $14,000."
About a year ago, when Tesla managed to produce 7,000 cars in seven days for the very first time, its CEO Elon Musk praised the Tesla team in a tweet.
Article continues below advertisement
Steven Armstrong, chair of Ford of Europe, apparently trolled Musk on Twitter saying that the Ford team produces 7,000 cars in about four hours. Interestingly, Ford is lagging far behind the competition in the electric car segment. To accelerate its electric car development, Ford is expected to announce its partnership with Volkswagen today.
Tesla is consistently expanding market share in the electric car segment, and the signs of its improving production and sales could prove to be a big headache for other automakers going forward.
Is the market underestimating Tesla?
In July, Tesla stock has gone up by 6.8% as compared to 2.0% and a 2.4% rise in the S&P 500 Index and the NASDAQ Composite Index, respectively. However, TSLA is still down by 28.3% on a YTD basis due to the massive losses it saw in the first half of 2019.
Tesla's Chinese competitor NIO (NIO) has risen by 34.1% in July. NIO released its second-quarter car delivery figures on July 10. During the quarter, the company's car sales fell by 10.9% sequentially to 3,553 car units, but still higher than analysts' estimates. While investors seem to be showing extraordinary confidence in Tesla's competitors including NIO, they seem to be ignoring the positive developments that took place at Tesla in the last quarter.
GM, Ford, Fiat Chrysler, and Toyota are trading with 14.9%, 33.2%, 6.9%, and 9.2% YTD gains, respectively, while Honda has a 0.7% decline.
Ford would release its second-quarter results on July 24 while the largest U.S. automaker GM is slated to announce its quarterly results on August 1. Tesla will report its second-quarter results on July 24.
Editor's note: An earlier version of the story incorrectly reported Tesla is expected to release the earnings report in the first week of August.