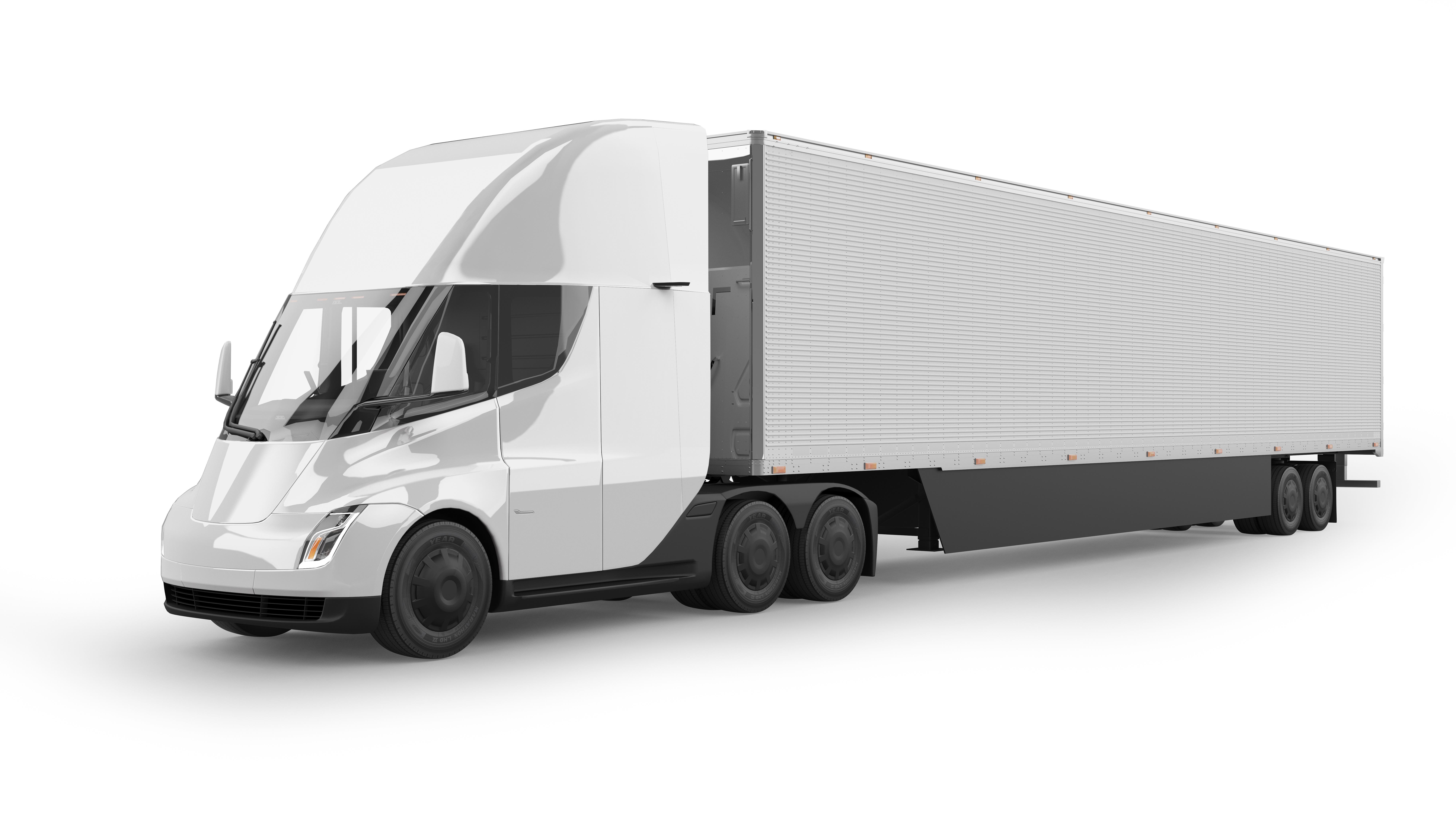 Rivian: Is Amazon's Order Bad News for Tesla?
On Thursday, the National Press Club in Washington, DC, hosted Amazon (AMZN) CEO Jeff Bezos. He discussed Amazon's bulk order from Rivian.
Article continues below advertisement
Article continues below advertisement
Bezos discussed the carbon footprint
During the meeting, Bezos discussed Amazon's plan to reduce its carbon footprint. He noted that Amazon wants to be a carbon-neutral company by 2040. One of the key takeaway from the meeting was that Amazon placed a bulk order for 100,000 electric delivery vans from Rivian. The order will ensure that Amazon phases out its current diesel vehicles in a systematic manner.
Game changer for Rivian?
On the business side of things, the order could be a game changer for Rivian. The company is an EV startup based in Michigan. The company made big strides into the EV segment by unveiling its electric pickup truck, R1T, and SUV, R1S, at the Los Angeles Auto Show in November 2018. With the launch of the R1T truck, the company aims to compete with legacy automakers like Ford (F) and General Motors (GM) as well as Tesla (TSLA).
Article continues below advertisement
Deep-pocketed investors provide backing
Another thing that might be bothering big players is Rivian's backing from deep-pocketed investors. This year, Rivian landed three major investments. In February, Amazon invested $700 million in the company. In April, Ford invested $500 million. Notably, Ford is already investing $11 billion in its own electrification efforts. On September 10, Cox Automotive invested $350 million in Rivian. Read New Rivian Investment: Could It Be the Real Tesla Killer? to learn more.
Delivery vans in 2021
For Amazon's order, the delivery trucks from Rivian will be custom-made for Amazon Prime deliveries. Rivian expects to start delivering the vehicles as soon as 2021. As reported by CNBC, Bezos said, "[We] will have prototypes on the road next year, but 100,000 deployed by 2024." CNBC also reported that Rivian's spokeswoman, Amy Mast, said that Amazon's order won't impact the rollout of the company's other electric vehicles. Rivian expects to start delivering its pickup trucks and SUVs in the US by late 2020.
Article continues below advertisement
Article continues below advertisement
Consumer applications to commercial applications
According to the Chicago Times, Mast discussed the delivery vans. She said, "This has been in the works for some time." She also said, "The idea that you can marry consumer applications to these more commercial applications … is just really exciting. Mast said that Rivian's newest vehicle will share a lot of elements with its pick-up truck and SUV. These elements include the "battery, powertrain and the electrical network."
Largest EV order ever
Amazon's order with Rivian could be a game changer since it's the largest order of electric vehicles ever. After more than a decade, Tesla hasn't delivered this many vehicles in a single quarter. During the second quarter, the company delivered 95,200 vehicles—a rise of 134% year-over-year and a record number of deliveries. Rivian got the order before it started delivering any vehicles. The bulk order put the company straight into the big league. The order surprised the markets. Until now, Rivian hadn't disclosed its plan to venture into delivery vans.
Article continues below advertisement
Rivian threatens EV makers
The markets were skeptical about whether Rivian would be a serious threat to Tesla. However, the game seems to have changed considerably. CNN said, "While Tesla has a head start, Rivian could potentially provide it with serious competition in the future."
Article continues below advertisement
Will Rivian compete with Tesla's semi truck?
In the electric delivery van segment, Tesla plans to launch its semi truck, which could compete with Rivian's delivery vans. However, there aren't many details regarding Rivian's new vehicle. Tesla's semi truck is open for reservations. Notably, Tesla launched the vehicle in 2007. Tesla is offering two versions of the semi truck. The first model comes with a 300-mile range and costs about $150,000. The second model has a 500-mile range and costs nearly $180,000.
While the company hasn't produced the semi truck commercially, it has already received some orders for the vehicle. As reported by Trucks.com, "Tesla's last claim was that it has orders for more than 2,000 Semis." The website also named some customers that have ordered semis from Tesla including UPS, Pepsi, and Walmart. The bulk order from Amazon put Rivian far ahead of the competition, including Tesla, in the delivery van space. There are also other players in the segment including Daimler, Volvo, and Volkswagen.