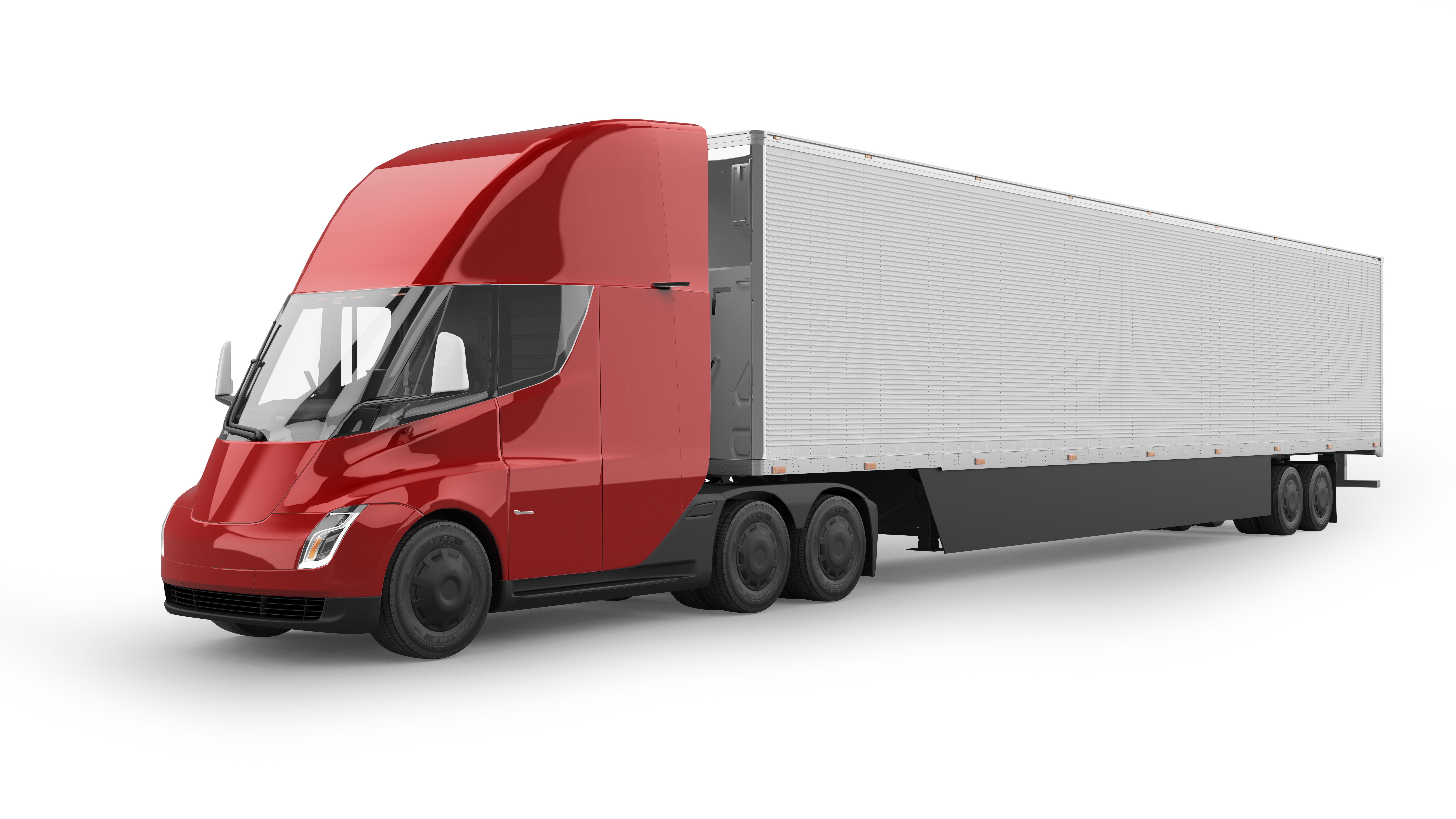 Tesla Semi Truck: Upvote from California Highway Patrol
California Highway Patrol officials saw a Tesla semi truck. The CHP thought that the semi truck was impressive. The CHP posted comments on its Facebook page.
Article continues below advertisement
Article continues below advertisement
Tesla's semi truck
CHP (California Highway Patrol) officials saw a Tesla semi truck. They were impressed with the semi truck's credentials. The CHP posted on its Facebook page that "Tesla is out testing the new electric truck tractor. The driver stated the concrete blocks are for testing purposes only. According to the driver the truck is operating at approximately 75,000 lbs and the truck is meeting or exceeding the range estimates. Electric trucks are definitely the future. We look forward to seeing more electric trucks on the road." Previously, the CHP posted about Tesla's semi truck. A year ago, the CHP said "The future has arrived…….The new Tesla truck tractor was inspected today at the facility."
Two semi truck versions
Currently, Tesla's semi truck is open for reservations. The company offers two versions. The first model, with a 300-mile range, costs $150,000. The second model, with a 500-mile range, costs $180,000. Tesla (TSLA) has kept the base reservation price at $20,000 for both of the versions. The semi truck would feature four motors in the rear. The semi truck can go from zero to 60 mile per hour in 20 seconds with an 80,000-pound load.
Article continues below advertisement
Controversies
There have been some controversies surrounding Tesla's semi truck. Daimler doubted Tesla's claims that it could have a 600-mile range. Another interesting aspect is Tesla's use of "safest, most comfortable truck ever" to describe the semi truck. The NHTSA (National Highway Traffic Safety Administration) issued a subpoena to Tesla about calling its Model 3 the "safest." The NHTSA also issued a cease and desist letter to Tesla's CEO Elon Musk. Meanwhile, Tesla defended its actions. Tesla faces lawsuits due to fatal autopilot crashes. A Tesla owner also sued the company for allegedly limiting the older Model S battery charging capacity through a software update.
Competition
Tesla's semi truck would face stiff competition. Earlier this week, Daimler said that "it has built the first two Class 8 battery electric Freightliner eCascadias for customers at its research and development center in Portland." The company also said, "The eCascadia is built on the proven foundation of the Freightliner Cascadia, the best-selling Class 8 heavy-duty truck on the market." Notably, Tesla will launch an all-electric pickup truck. Last month, Ford (F) released a video of its F-150 pickup all-electric prototype. The F-series has been America's best-selling truck for 42 consecutive years. Ford gave the F-150 an aluminum body instead of steel.