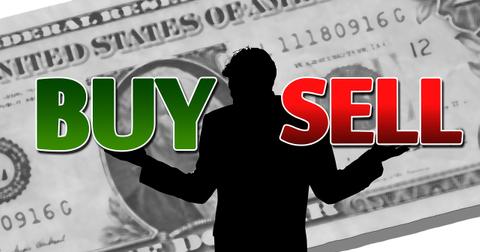 Why Jeffrey Gundlach Thinks Now's a Good Selling Opportunity
By Anuradha Garg

Updated
Jeffrey Gundlach on markets
So-called bond king Jeffrey Gundlach, who is also the CEO of DoubleLine Capital, discussed his views regarding markets, assets, and the economy in general during his interview with Swiss financial publication The Market, excerpts from which were reproduced by Zerohedge.
Article continues below advertisement
Jeffrey Gundlach thinks this is a bear market
In December, Gundlach said, "I'm pretty sure this is a bear market." At the time, things seemed bearish, as broader markets (IVV) (QQQ) were down ~20% from their highs. While the markets have recovered significantly from the down move during the fourth quarter in 2019, Gundlach still maintains that we are in a bear market. He, however, doesn't go by the technical definition of a bear market as happening only when stocks are down 20% from their recent peaks.
The leaders that took the markets to the top are still down ~20% from their peaks. These companies mainly include the so-called FAANG stocks: Facebook (FB), Apple (AAPL), Amazon (AMZN), Netflix (NFLX), and Google (GOOGL).
Is this a selling opportunity?
In his interview, he said, "It's funny, people make these statements that the stock market is booming. In fact, it's not really going anywhere." He maintained that the stock markets (DIA) are at the same level they were in January 2018, but they are just being volatile.
He also said that it is typical for the start of a bear market to have a down move and then a nearly complete recovery. He sees this kind of behavior as a "really good selling opportunity." Investors should note that Gundlach had correctly predicted that the S&P 500 (SPY) would end 2018 in negative territory. This time he predicts that by the end of the summer, the S&P 500 will be negative year-to-date.