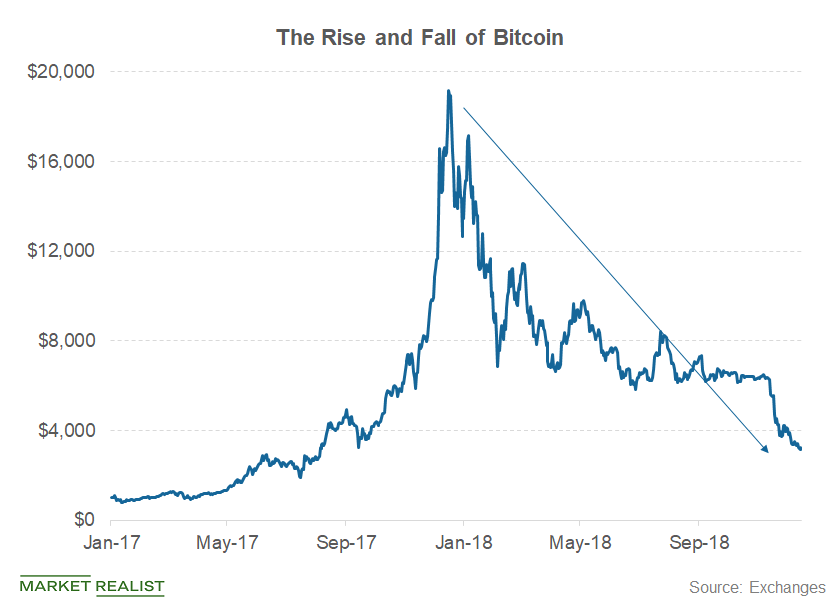 Could Warren Buffett's Views on Bitcoin Change?
By Mohit Oberoi, CFA

Mar. 4 2019, Updated 1:22 p.m. ET
Warren Buffett
Berkshire Hathaway (BRK-B) chair Warren Buffett has never been a fan of cryptocurrencies like bitcoin. Last year, Buffett called bitcoin a "rat poison squared." Buffett also said, "In terms of cryptocurrencies, generally, I can say with almost certainty that they will come to a bad ending." He also added, "If I could buy a five-year put on every one of the cryptocurrencies, I'd be glad to do it but I would never short a dime's worth." Last month, in an interview with CNBC, Buffett said, "Bitcoin has no unique value at all" and "it attracts charlatans."
Article continues below advertisement
Banking holdings
While Berkshire Hathaway owns stakes in several banks including Wells Fargo (WFC), Bank of America (BAC), and U.S. Bancorp (USB), Buffett doesn't really see cryptocurrencies as a threat. During Berkshire Hathaway's shareholder meeting in 2018, in response to a question about whether cryptocurrencies would affect conventional banking, Buffett compared cryptocurrencies to a "check" that doesn't have any intrinsic value of its own. Buffett called cryptocurrencies a "nonproductive asset" and compared it with gold (GLD) and tulips.
In the previous articles, we've seen how Buffett has changed his views on several topics. Now, will the legendary investor change his views on cryptocurrencies also? We'll have to wait and see.
Read Is Warren Buffett Expecting a Market Crash for more information.