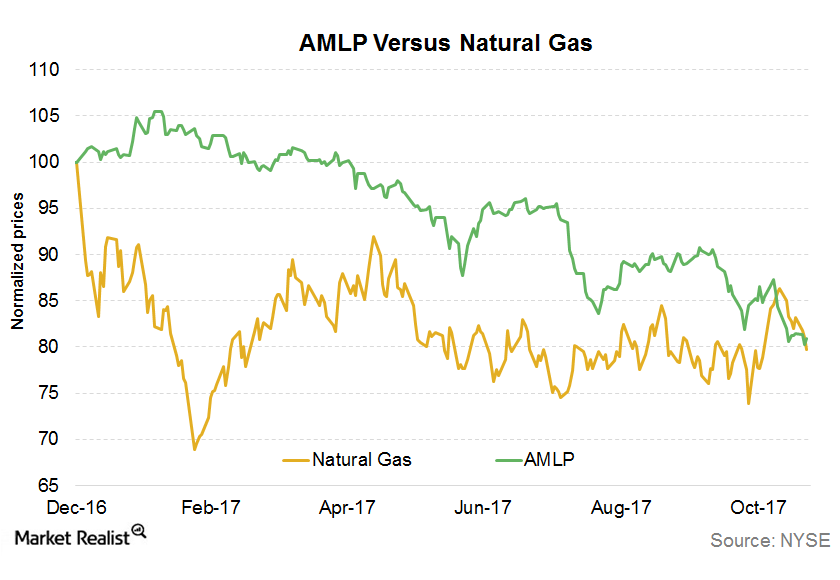 These MLPs Have the Highest Correlations with Natural Gas
MLPs versus natural gas
MLPs generally don't have direct natural gas exposure due to their fee-based businesses. However, some of the activities including natural gas processing and sales result in a high direct natural gas exposure. Midstream MLPs involved in natural gas processing have direct exposure to natural gas prices due to the type of contracts they have. The non-fee based contracts include percentage of proceeds (or pop) and keep whole contracts. For more detail on these contracts, read Natural gas processing contracts and how they affect profits and valuation.
Article continues below advertisement
Moreover, the fluctuation in natural gas prices might impact natural gas demand and supply and vice versa, which in turn impacts MLPs' throughout volumes. In this series, we'll look at the MLPs that have the highest correlation with natural gas amid the volatility in natural gas prices. For a recent update on natural gas prices, read Natural Gas: More Downside Risk?
The top MLPs in the order of their three-month correlation with natural gas are as follows:
We'll look into their respective correlations with natural gas and their natural gas exposure throughout the series.
AMLP versus natural gas
The Alerian MLP ETF (AMLP), which consists of 25 energy MLPs, has a weak correlation with natural gas. AMLP's three-month correlation with natural gas was 0.15 as of November 27, 2017. Among AMLP's constituents, Boardwalk Pipeline Partners (BWP) has the highest correlation with natural gas, while Energy Transfer Partners (ETP) has the lowest.
In the next article, we'll look into the correlation between Golar LNG Partners and natural gas.