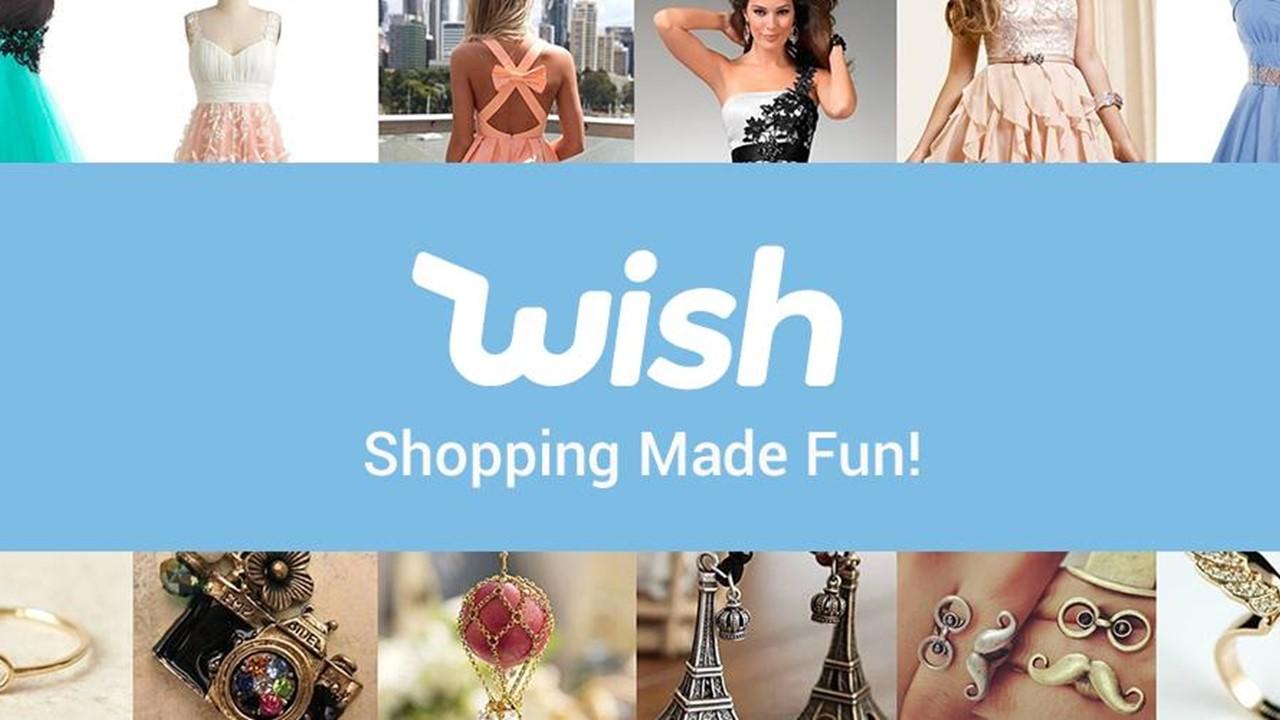 WISH Stock Forecast: Can Reddit Take ContextLogic to the Moon Next?
The Reddit stock market mania refuses to die down and if anything, it seems to be getting bigger and somewhat mainstreamed. ContextLogic (WISH), which went public in December 2020, is the top discussion topic on Reddit group WallStreetBets. The group has successfully taken several stocks to the "moon." Many investors want to know the forecast for WISH and if Reddit traders can take it to the moon next.
Article continues below advertisement
WISH stock rose 18.4 percent on June 21 and was trading higher in pre-market on June 22. Such volatility isn't uncommon in stocks targeted by WallStreetBets. Despite the spike, WISH stock is down 26 percent YTD and is down almost 44 percent from the IPO price of $24.
ContextLogic trades below the IPO price
While the U.S. IPO market was booming when WISH listed, the stock closed below the IPO price on the first day. It was a rarity for IPOs to close below the listing price in 2020 especially if they were somehow related to the tech industry.
Article continues below advertisement
WISH stock forecast
It isn't just WallStreetBets ninjas who find value in WISH stock. The "main street" analysts are also bullish on the e-commerce company and its median target price of $19 is a premium of over 40 percent over current prices. Among the 11 analysts covering ContextLogic stock, nine have a buy rating, while two have a hold rating.
Article continues below advertisement
WISH stock is popular on Reddit group WallStreetBets
WallStreetBets traders have acted as a cohort and helped trigger a rally in several stocks like AMC Entertainment, GameStop, Zomedica, and Sundial Growers. Most of the companies targeted by WallStreetBets capitalized on the rally and issued new shares in a frenzy.
Article continues below advertisement
This has helped these companies shore up their balance sheet. Some of the companies targeted by Reddit traders otherwise looked like zombies. Now, they flush with cash due to the massive capital raise.
Some of WallStreetBets' recent stock picks have been companies where their views were similar to Wall Street analysts. These were the companies that were overlooked by the markets and were trading below their fair value. Cleveland-Cliffs, Clover Health, SoFi, and WISH are among the quality names that were trading below their fair value when Reddit traders picked them up for a short squeeze.
Article continues below advertisement
WISH stock price prediction Reddit
In some cases, Reddit traders have assigned exorbitant target prices to stocks that seem out of sync with their outlook and fundamentals. Responding to a request from the Business Insider, a Redditor said that they see the fair value of WISH stock at $23 based on the expected revenues of $3.2 billion in 2021.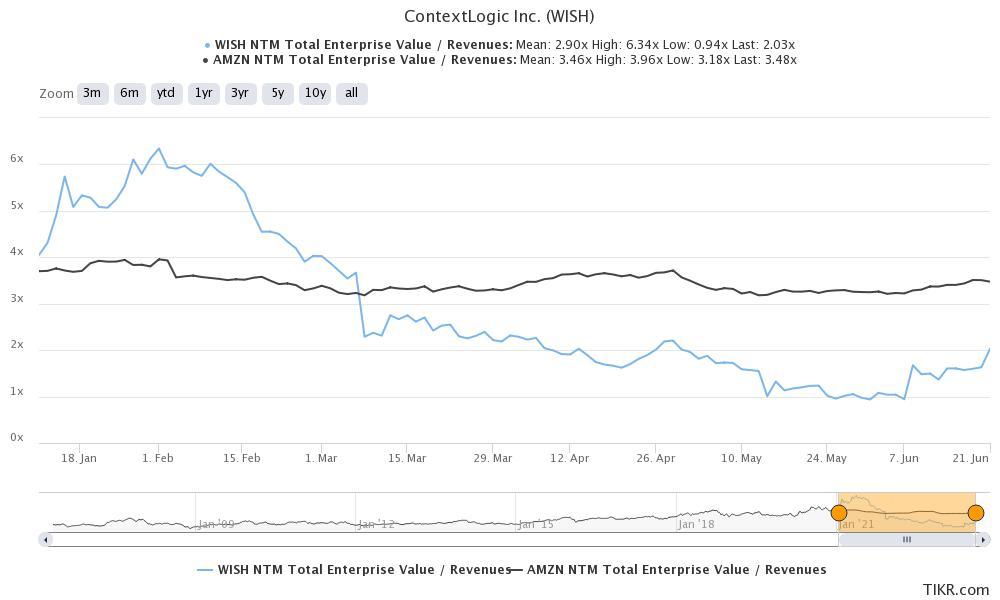 Article continues below advertisement
Previously, I noted that WISH stock looks undervalued. Its valuation multiples are at a massive discount to other e-commerce companies. The stock trades at an NTM EV-to-sales multiple of only about 2x compared to 3.5x for Amazon. Even Amazon's valuation multiples are near their all-time lows.
When WISH listed, it traded at a premium to Amazon stock. The gap gradually narrowed as WISH stock underperformed and the premium turned into a discount. Currently, the valuation discount for WISH stock over AMZN stock is near the all-time high since WISH went public.
Article continues below advertisement
ContextLogic short interest
ContextLogic stock has high short interest and according to the data from Fintel, over 71 million WISH stock were sold short on June 21, which was over 21 percent of the trading volumes. The short volumes look high enough to trigger a short squeeze.
The possibility of a short squeeze combined with strong fundamentals and attractive valuations makes WISH stock a good buy. As with some of the other names, it took the Reddit ninjas to discover value in beaten-down stocks.