Buy WISH Stock Now Before WallStreetBets Ninjas Notice
ContextLogic (WISH), which went public in December 2020, is having a hard time. It had a lackluster listing and the shares closed at $20.05 on the listing day after opening at $22.75. The company priced the IPO at the upper end of the range at $24. Why is WISH stock falling and should you buy the dip now?
Article continues below advertisement
WISH stock made an all-time high of $32.85 but is currently trading near the all-time low of $7.95. It was among the rare IPOs valued above $10 billion to close below the IPO price on the listing day. What's worse, the lackluster listing came days after blockbuster listings from Airbnb and DoorDash.
Why WISH stock is falling
Anticipating that they are leaving too much on the table for new investors, Affirm and Roblox delayed their listing to 2021 and the stocks soared despite higher pricing. While IPO investors had a joyride in 2020 with few exceptions like WISH, 2021 is a different ballgame altogether. The Renaissance IPO ETF, which outperformed the S&P 500 in 2020, is underperforming so far in 2021.
Article continues below advertisement
Now, there are multiple reasons why WISH stock is falling. On a macro level, there has been a sell-off in growth and tech companies which is weighing heavy on WISH stock. Investors have become increasingly apprehensive of growth names especially those which are posting losses and don't have any clear-cut path to profitability.
Article continues below advertisement
Apart from the macro factors, company-specific factors are also driving down WISH stock. As I noted during the IPO, the growth rates have been very uneven for WISH. The company's earnings release earlier this month did little to lift sentiments.
While the company posted better-than-expected revenues in the first quarter of 2021, its losses were wider than expected. Also, its guidance for the second quarter was below analysts' expectations.
Article continues below advertisement
WISH stock forecast
According to the data compiled by TipRanks, WISH stock has an average target price of $20.71, which is a premium of 153 percent over the current prices. Its highest target price is $30. The stock is even trading below its lowest target price of $12. The stock has five buy ratings and two hold ratings.
Should you buy the dip in WISH stock?
After ContextLogic's earnings for the first quarter of 2021, Credit Suisse and Stifel lowered their target prices to $24 and $12, respectively. However, analyst Kunal Madhukar of Deutsche Bank advised buying the dip in the stock. In April, Evercore ISI also initiated coverage on the stock with an outperform rating and $22 target price.
Article continues below advertisement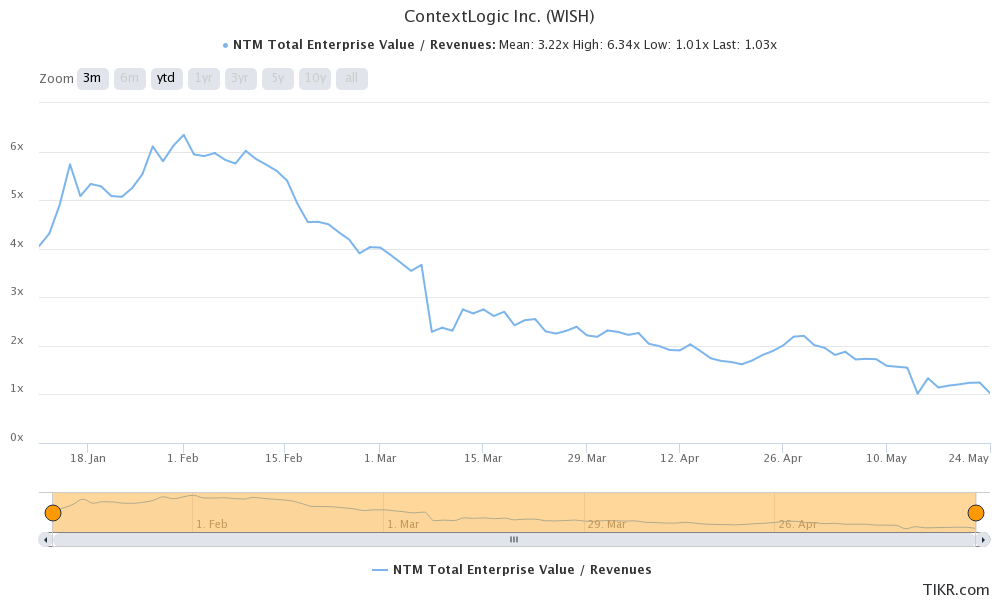 WISH stock looks attractively valued
Currently, WISH has a market cap of just over $5 billion, while it has around $1.8 billion as cash on its balance sheet. This means an enterprise value of around $3.3 billion. Analysts expect ContextLogic to report revenues of $3.2 billion in 2021 and $3.8 billion in 2022. With a 2022 EV-to-EBITDA multiple of 0.9x, WISH stock looks undervalued and attractively priced.
Article continues below advertisement
WISH's high short interest might appeal to WallStreetBets
Reddit group WallStreetBets has built its reputation by triggering a short squeeze in many stocks like GameStop and AMC Entertainment. According to Fintel, WISH stock's short interest was 18.2 percent on May 21. Currently, WISH stock isn't popular on WallStreetBets. Looking at its tepid valuations, high short interest, and fundamentally strong growth story, I wouldn't be surprised if WallStreetBets "ninjas" target the stock.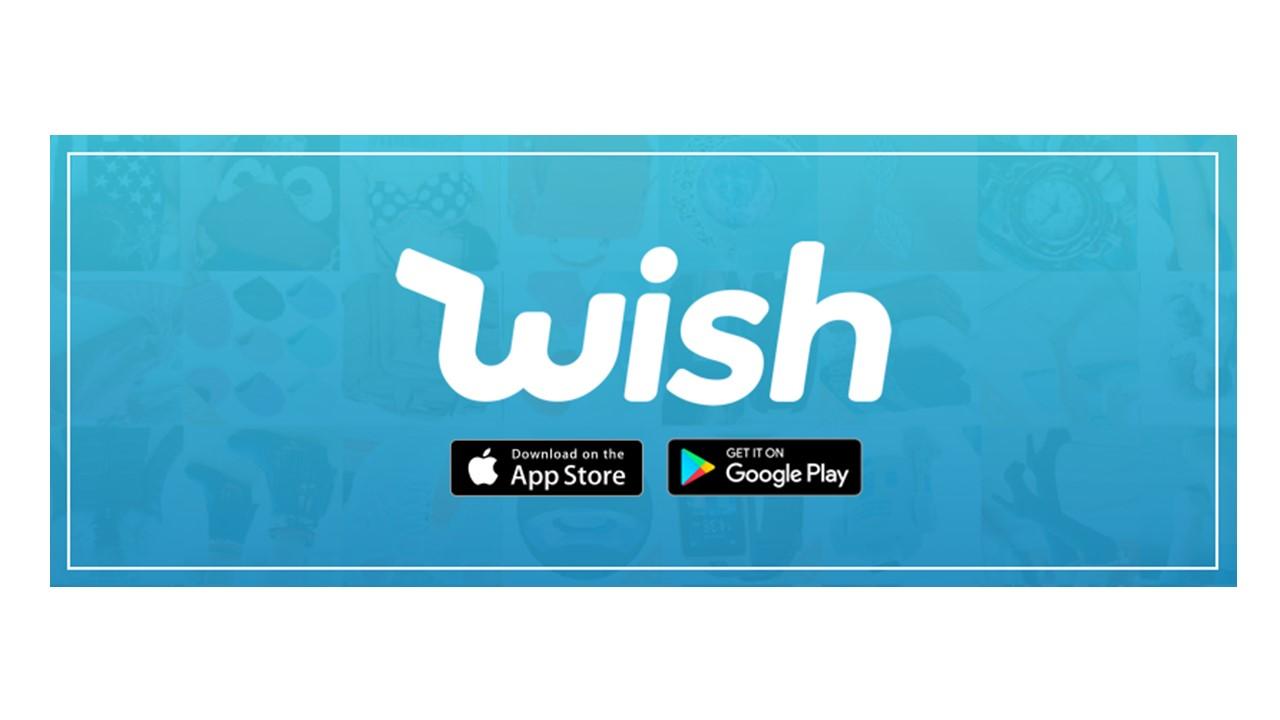 Article continues below advertisement
WISH stock looks like a good buy.
WISH stock looks a good buy at these prices. The stock seems to have bottomed out after falling over 75 percent from its 52-week highs. There are challenges for WISH, especially with the active buyers going down and concerns about counterfeit goods on its platform since most of its sellers are based in China.
However, the risk-reward ratio looks favorable. While WISH might not be another Amazon, it could be a good e-commerce stock to add to your portfolio. The stock looks like a good long-term investment for growth investors.