Why Is Crypto Going Up Amid Escalating Russia-Ukraine War?
By Mohit Oberoi, CFA

Mar. 1 2022, Published 1:10 p.m. ET
Russian President Vladimir Putin's invasion of Ukraine has had a differing impact on risk assets. While cryptocurrencies including Bitcoin initially crashed along with other risk assets, they have since rebounded. Cryptos are trading sharply higher on March 1 even though U.S. stock markets are trading on a weak note.
Article continues below advertisement
The price action of cryptos looks somewhat baffling. In the first few days after the Russian invasion, cryptos behaved like risk assets, which put to rest the argument that they're portfolio diversifiers. In the first quarter of 2020, cryptocurrencies crashed along with other risk assets. Why are cryptos going up now as the war between Russia and Ukraine escalates and Putin uses nuclear blackmail?
Why is crypto going up now?
The Russia-Ukraine war has opened up new avenues for crypto adoption. Like it or not, Ukraine and Russia are benefiting from cryptocurrencies during the war. A lot of Ukrainian and Russians are also finding solace in cryptos. Let's discuss these in perspective.
Article continues below advertisement
Ukraine has received a lot of donations in the form of cryptos. Now, the utility of donations to Ukraine through cryptos can be debatable as one can pretty well send the money through traditional channels. However, some of the hacker groups that are targeting Russia are also receiving support through crypto donations. This looks like a better talking point for crypto's utility for those who want to support Ukraine.
Article continues below advertisement
Crypto could help Russia evade sanctions.
However, cryptos could also help Russia blunt some of the sanctions. Several countries have imposed sanctions on Russian oligarchs who are close to Putin. Also, some of the Russian banks have been barred from the internal banking payment system SWIFT. Cryptocurrencies can help Russian oligarchs divert their assets and possibly escape the sanctions.
Article continues below advertisement
Incidentally, just days ahead of the Ukraine invasion, Russia talked about legalizing cryptos. Through cryptos, Russia can make international transactions and possibly escape international scrutiny. However, if Russia bypasses international sanctions through cryptos, it would again open up the debate about cryptocurrencies' national security implications.
Article continues below advertisement
President Biden is expected to issue an executive order calling upon different federal agencies to study cryptocurrencies. The order is expected to call for studying the risks associated with cryptos.
Ukrainian and Russian citizens are also pivoting towards cryptos.
The Russian ruble has fallen to record lows amid the sanctions. A lot of Russians are pivoting towards cryptos amid the crash in their domestic currency. Similarly, Ukrainians are also finding cryptos to be a better bet amid the curbs on the country's banks.
Article continues below advertisement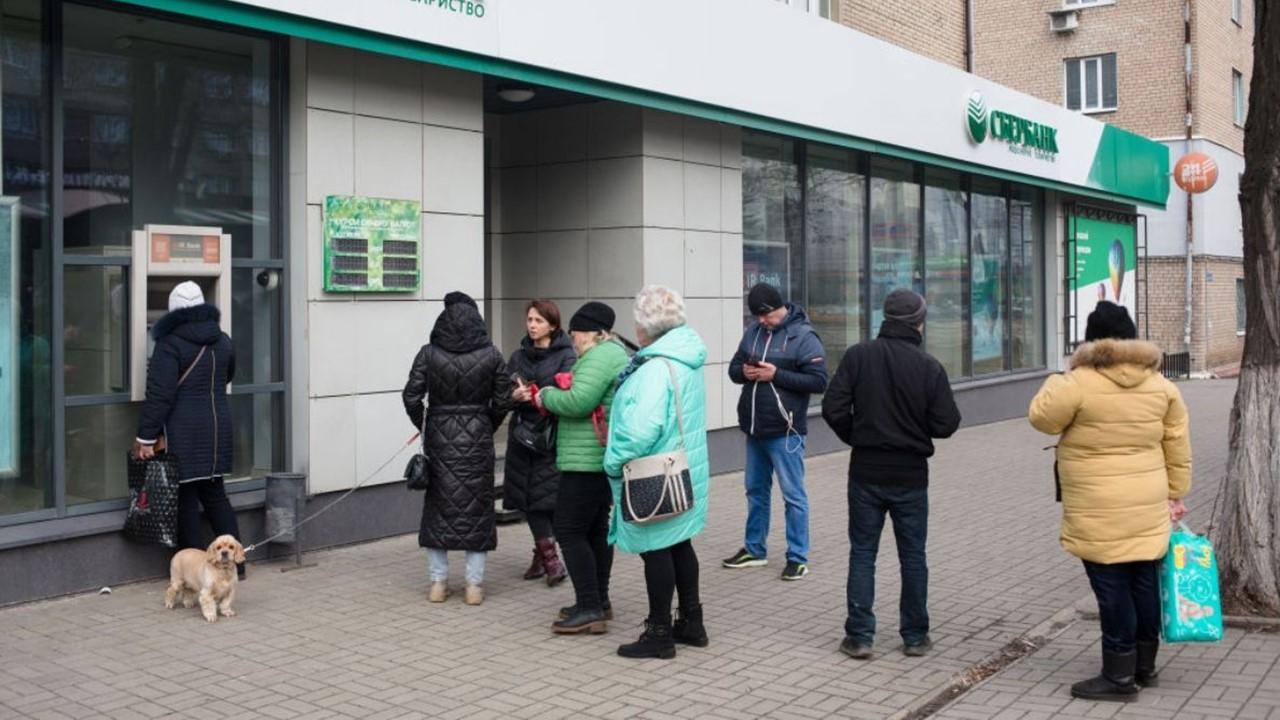 Will the gains in cryptos be sustainable?
It remains to be seen if the recent gains in cryptos are sustainable. In the past, we saw upwards price action in cryptos after hackers in the Colonial Pipeline attack wanted to be paid in Bitcoins.
However, as the U.S. recovered these Bitcoins, we saw a crash in cryptos because it raised concerns over how anonymous are crypto transactions. For now, crypto bulls have found yet another thesis to build a case for cryptocurrencies.