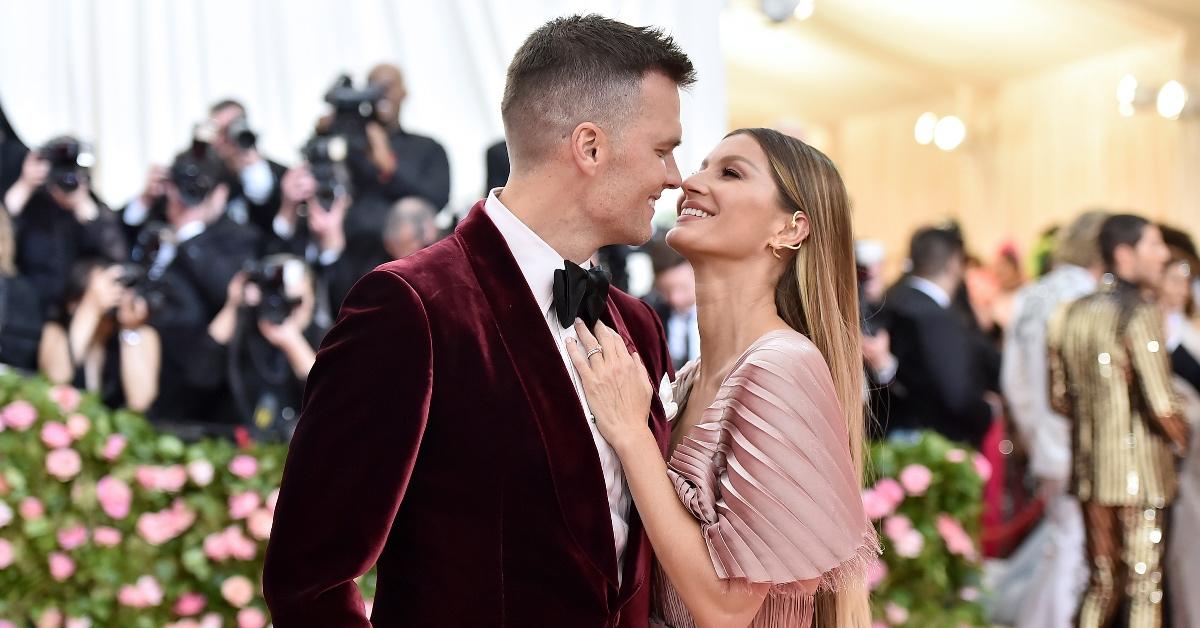 Tom Brady or Gisele Bündchen: Fans Want to Know Who's Worth More
By Jennifer Farrington

Jan. 24 2022, Published 12:39 p.m. ET
Seven-time Super Bowl winner Tom Brady and Brazilian fashion model Gisele Bündchen have both had success in their careers. Bündchen, who was reportedly the highest-paid model from 2012 to 2017, is best known for her appearance in Victoria's Secret ad campaigns. She has also endorsed dozens of other luxury brands.
Article continues below advertisement
Bündchen's husband, Tom Brady, has been recognized for leading his teams to seven Super Bowl victories over the course of his career. In 2002, 2004, 2015, 2017, and 2021, Brady was named the Most Valuable Player (MVP). Given how accomplished this power couple is, fans continue to question who's worth more: Brady or Bündchen?
Gisele Bündchen and Tom Brady
Brazilian Model & Entreprenuer/ NFL Football Player
Gisele Bündchen
DOB: July 20, 1980
Birthplace: Horizontina, Rio Grande do Sul, Brazil
In 2000, Rolling Stone named Bündchen "The Most Beautiful Girl in the World." The Brazilian fashion model has opened shows for Marc Jacobs, Michael Kors, and Christian Dior, although she is most recognized for her appearance in Victoria's Secret fashion shows and catalogs.
Thomas Edward Patrick Brady, Jr.
DOB: August 3, 1977
Birthplace: San Mateo, Calif.
Tom Brady started playing football for the NFL in 2000. He spent most of his career on the New England Patriots (20 years) but decided to leave after his contract demands couldn't be met. Currently, Brady plays for the Tampa Bay Buccaneers.
Brady and Bündchen tied the knot in 2009. Together, the couple is worth $650 million.
Article continues below advertisement
If you guessed Gisele Bündchen has a higher net worth than Tom Brady, you're correct.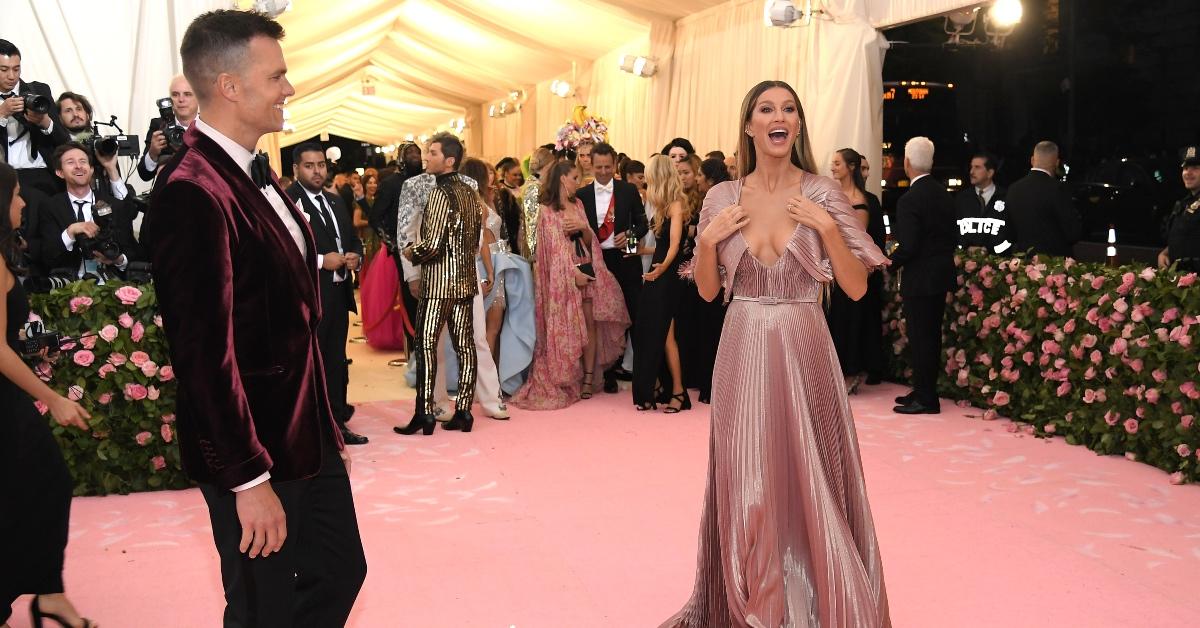 The modeling industry is one of the most competitive out there. Although getting featured in a retail ad today might be easier given the exposure Instagram and TikTok can give you, it's difficult to reach Bündchen's status.
Bündchen's modeling career started in 1994 after she was reportedly "discovered in a mall in Sao Paulo by EliteModel Management." The following year, the Brazilian bombshell of German descent decided to take modeling seriously and relocated to Sao Paulo. It didn't take long for Bündchen to catch the attention of major fashion designers.
Article continues below advertisement
In 1996, Bündchen was featured at New York Fashion Week. The following year she was chosen for two out of the 43 shows she auditioned for. By 1998, Bündchen had heads turning as she walked the runway wearing pieces from Alexander McQueen's Spring collection. From there, Bündchen posed in ad campaigns for designers like Chloe, Ralph Lauren, and Versace.
Bündchen's career continued to flourish, eventually leading her to sign a contract with one of the most distinguished lingerie brands, Victoria's Secret. In 2000, Bündchen signed a $25 million contract with the fashion retailer, which ended in 2006. She served as the Chanel No. 5 spokeswoman in 2014 and was featured on thousands of magazine covers.
Article continues below advertisement
Bündchen transitioned from fashion model to author and entrepreneur.
Bündchen's career with modeling was long and rewarding, but she decided to expand her professional portfolio by launching her own line of designer sandals called Ipanema under the company Grendene. In 2018, she released her book My Path to a Meaningful Life and became the owner of a Brazilian hotel.
With all of this success, you're probably wondering what Bündchen's net worth is. Currently, Bündchen is reportedly worth $400 million. This is $150 million more than her husband, Brady is said to be worth.
Article continues below advertisement
Tampa Bay Buccaneers player Tom Brady has a net worth of $250 million.
Although Brady's net worth of $250 million doesn't quite level up to his wife's, his football career has certainly allowed him to make a name for himself. Brady started his football career in 2000—the same time Bündchen started her career with Victoria's Secret. Brady was signed by the New England Patriots, although he reportedly needed to "improve his strength and technique."
Article continues below advertisement
After playing for the New England Patriots for 20 years, Brady signed a deal with the Tampa Bay Buccaneers.
The American football player went on to lead his teams to seven Super Bowl wins (2002, 2004, 2005, 2015, 2017, 2019, and 2021). Over the years, Brady has endured a long and rewarding career as a professional football player, although it could soon be coming to an end. Brady has mentioned in the past that he would like to retire at the age of 45.
Given the recent loss that the Tampa Bay Buccaneers just took in the playoffs and with Brady approaching his desired retirement age, spectators question whether he will return for another season. Either way, Brady's future still seems bright with his NFT platform Autograph gaining attention and getting a Series B funding round of $170 million, reports Fortune.