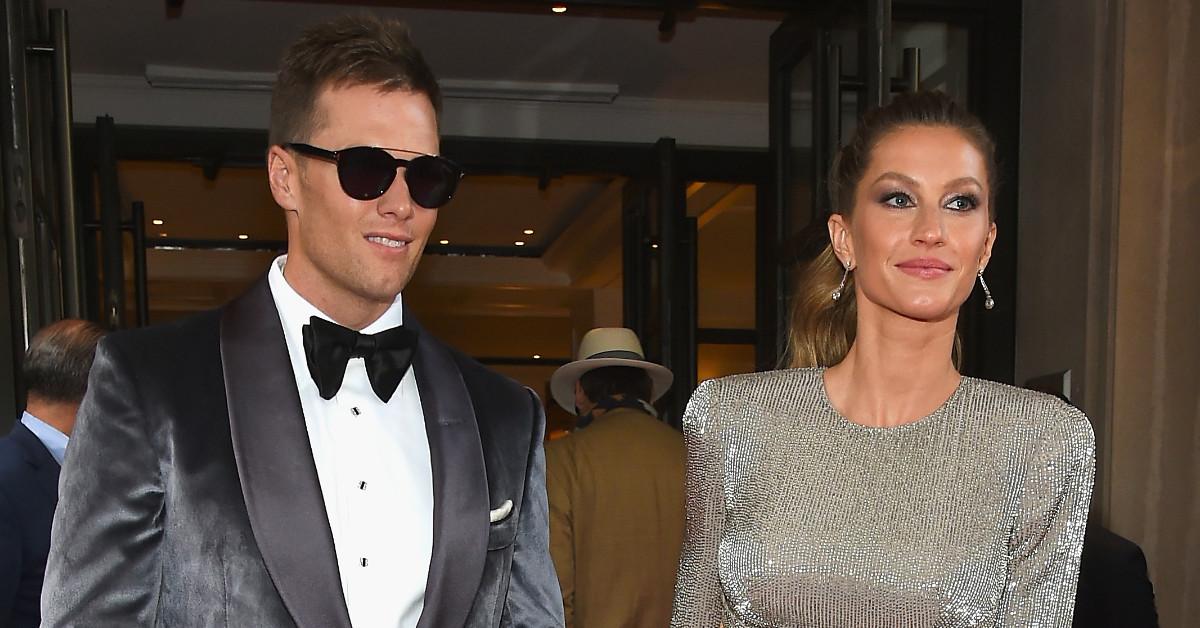 Fans Suspect Tom Brady and Gisele Bündchen Are Having Marriage Trouble
The rumor mill is churning over Tom Brady's mysterious, 11-day disappearance from the Tampa Bay Buccaneers training camp this month.
Brady, a seven-time Super Bowl champ, was absent from the camp from Aug. 11–22, during which time he was reportedly dealing with a personal issue.
Now social media users are gossiping that the Bucs quarterback might be splitting from wife Gisele Bündchen… and it isn't the first time we've heard chatter about their reported prenup coming into play.
Article continues below advertisement
Regarding his recent absence, Tom Brady said there's "a lot of s--t going on" in his life.
On Saturday, Aug. 27, a disheveled Brady addressed his absence from training at a press conference after the Bucs' loss at a preseason game against the Indianapolis Colts that day.
"It's all personal," he said. "You know, everyone's got different situations they're dealing with, so we all have really unique challenges to our lives. And um, you know, I'm 45 years old, man. There's a lot of s--t going on. So just gotta figure out life the best you can. And, you know, it's a continuous process."
Article continues below advertisement
Following that presser, Tampa Bay Times Bucs reporter Rick Stroud tweeted that whatever took Brady away from training camp doesn't appear resolved. "That much was clear in his reflective post-game address," Stroud added. "He's still tormented by something unrelated to football."
Article continues below advertisement
While Brady was still MIA, NFL sources told Pro Football Network that he was taking time off as part of his commitment to his family and that he had spent part of the break at an exclusive resort in the Bahamas for time with Bündchen.
There was gossip about drama between Brady and Bündchen — and a reported prenup — back in 2015.
In August 2015 OK! Magazine reported that Brady and his supermodel wife were headed for divorce, with a source telling the tabloid that things between him and Bündchen "have been strained for a long time" and that the couple had "been plagued by the same problems" for years.
Article continues below advertisement
The source also suggested that Brady and Bündchen had signed a prenup ahead of their 2009 wedding. "Before they got married, Tom and Gisele already agreed how everything would be divided, so it would be straightforward," the source said. "They'd have every reason to stay civil about their finances."
Weeks later, however, Brady shot down the divorce rumors in an interview on Boston's WEEI 93.7 FM. "We're in a great place, I'll just say that," he said, per Page Six. "I'm a lucky man. I've been blessed with support from my family and certainly her, and there's no bigger supporter that I have than her and vice versa. I've been very blessed to have an incredible relationship with my life partner, and I don't think anything will ever get in the way of that."