Will Lucid Motors Stock Be a Good Investment When Its Available?
The speculation about Churchill Capital IV (CCIV), a SPAC led by Michael Klein, and premium EV maker Lucid Motors ended when the two companies announced a merger on Feb. 22. When will Lucid Motors stock be available for investors to buy?
Article continues below advertisement
CCIV SPAC stock soared to a high of $64.86 amid rumors about a potential merger with Lucid Motors. That's a premium of almost 550 percent over the IPO price of $10. However, after the merger announcement, CCIV stock fell by over 38 percent on Feb. 23. It hit an intraday low of $30 before settling down at $35.21. The stock was trading flat in pre-market trading on Feb. 24.
Article continues below advertisement
Why CCIV SPAC stock fell after the merger announcement
Generally, we see a spike in SPAC stocks after they officially announce a merger. However, in CCIV's case, it was trading at a massive premium even before the merger was announced, which left little chance for a post-announcement rally.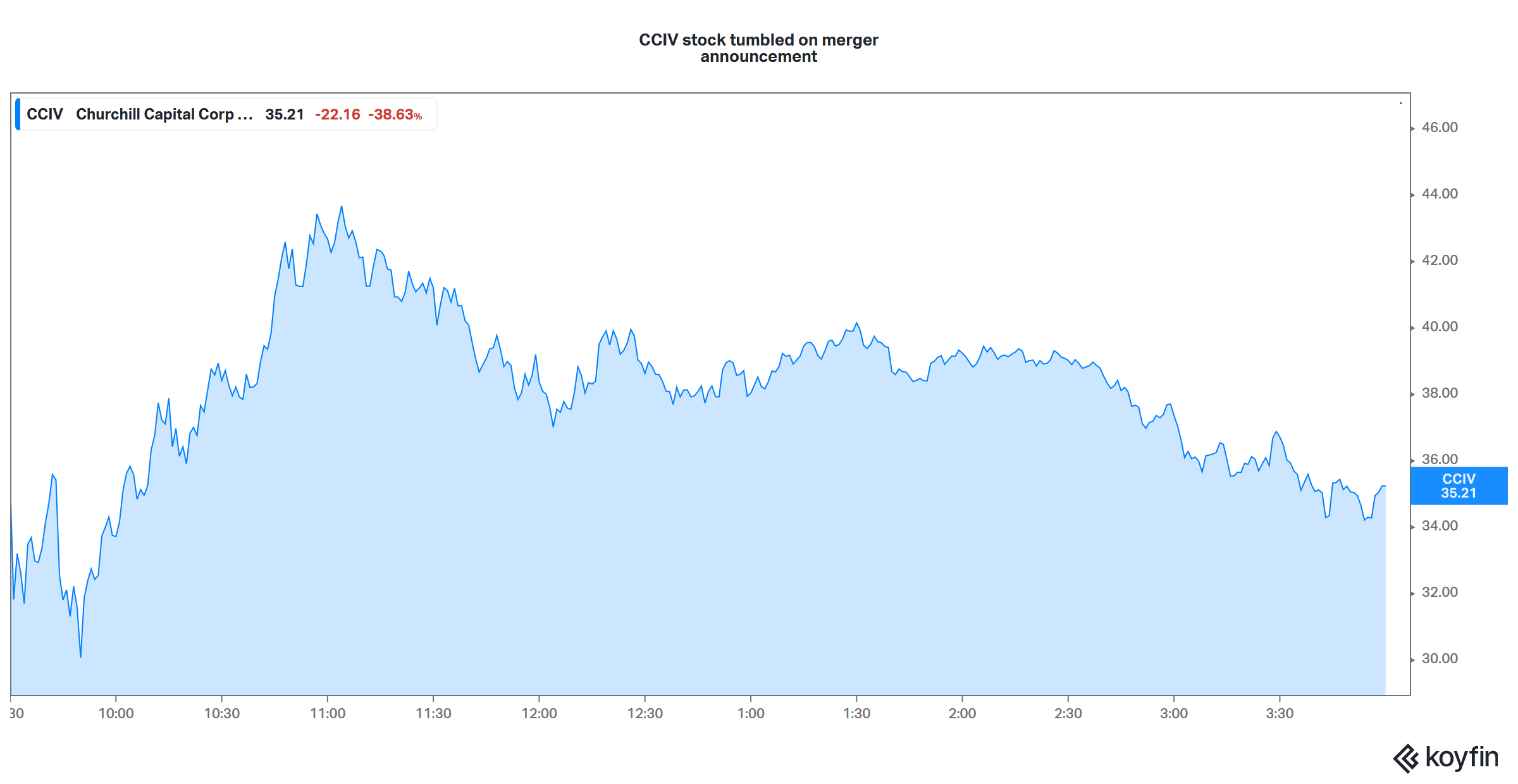 Article continues below advertisement
Second, the merger with CCIV valued Lucid Motors at a massive premium. Based on CCIV's current stock price, Lucid Motor's market capitalization would only be slightly below NIO and General Motors. While NIO is delivering over 7,000 cars a month and is positive on the gross profit level, General Motors (GM) is a legacy automaker with profitable operations. Lucid Motors hasn't delivered its first car yet.
While markets were cold to legacy automakers like Ford and General Motors, they have slowly warmed up to them. Ford and General Motors are investing heavily in electric vehicles. They are expected to launch a flurry of new models over the next few years.
Article continues below advertisement
There will be an electric version of Ford's F-150, which has been America's best-selling pickup for decades. The model would compete with Tesla's Cybertruck. The F-150 and Cybertruck will debut about the same time and there will likely be a worthy battle between the two models.
Article continues below advertisement
When will Lucid Motors stock be available?
CCIV expects to complete the merger with Lucid Motors in the second quarter of 2021. The merger has to get approval from Churchill stockholders. Usually, voting on mergers in SPAC deals is a formality and most of the stockholders vote in the favor.
You will be able to buy Lucid Motors stock after it merges with CCIV. The combined entity would trade under the new ticker symbol "LCID." CCIV would merge with LCID and would cease to trade independently.
Article continues below advertisement
Buying Lucid Motors stock based on the outlook.
While the outlook for EV stocks is largely positive, there are concerns about the valuation. In Lucid Motors' presentation announcing the merger, it made comparisons with Tesla. However, Tesla has proved its mettle in the EV market. The company's deliveries are growing at a rapid pace and it's sustainably profitable now.
Most of Tesla's valuation comes from its mobility business. Lucid Motors will need to step up its efforts in autonomous driving to compete with Tesla. While it's only natural for every EV maker to compare and benchmark themselves against Tesla, not every EV company will become the next Tesla.