Will CCIV Merge With Lucid Motors Next Week?
CCIV SPAC stock has surged significantly on rumors that it will merge with Lucid Motors. Should investors buy CCIV stock?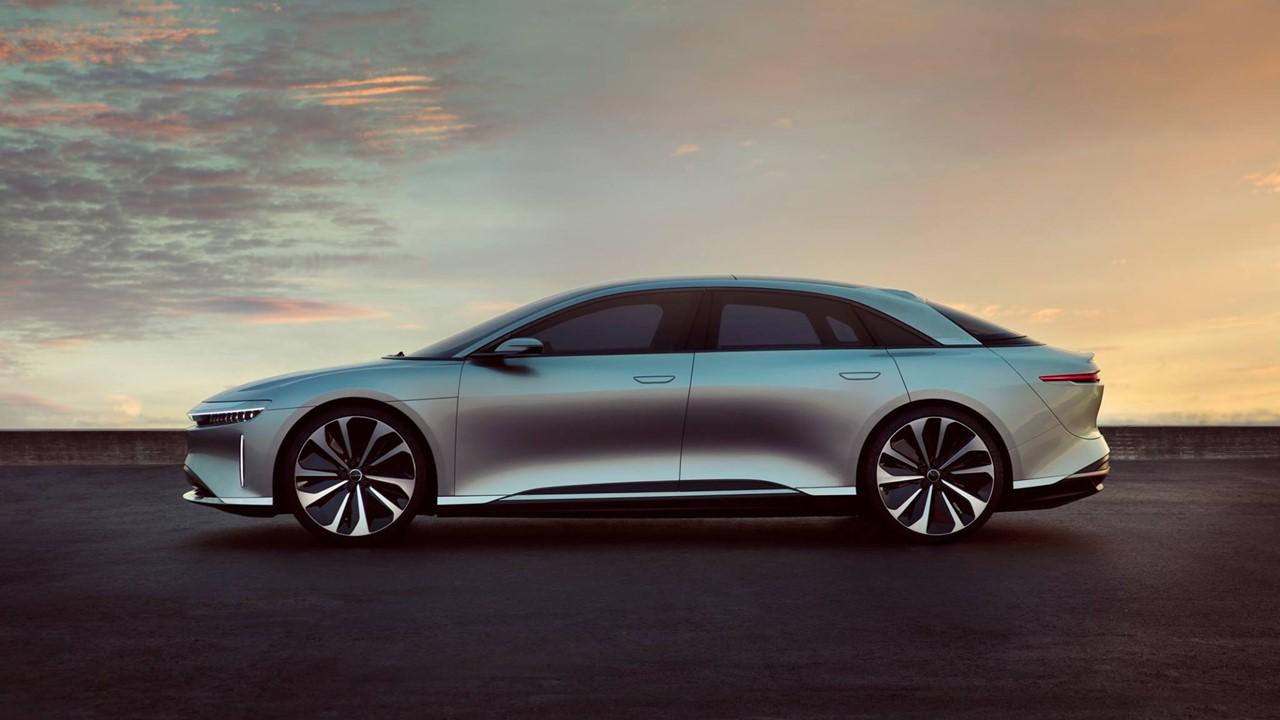 Luxury electric vehicle maker Lucid Motors is inching closer to a deal to go public through a reverse merger with Churchill Capital Corp IV (CCIV). The blank-check company is led by former Citigroup executive Michael Klein. CCIV has launched a financing effort to back the deal, according to people familiar with the matter. Will CCIV merge with Lucid Motors next week? Should investors buy CCIV stock?
Article continues below advertisement
Article continues below advertisement
CCIV stock is trading at a 481 percent premium to its IPO price of $10 with no merger announcement. The stock rose 3.2 percent and closed at $58.05 on Feb. 18.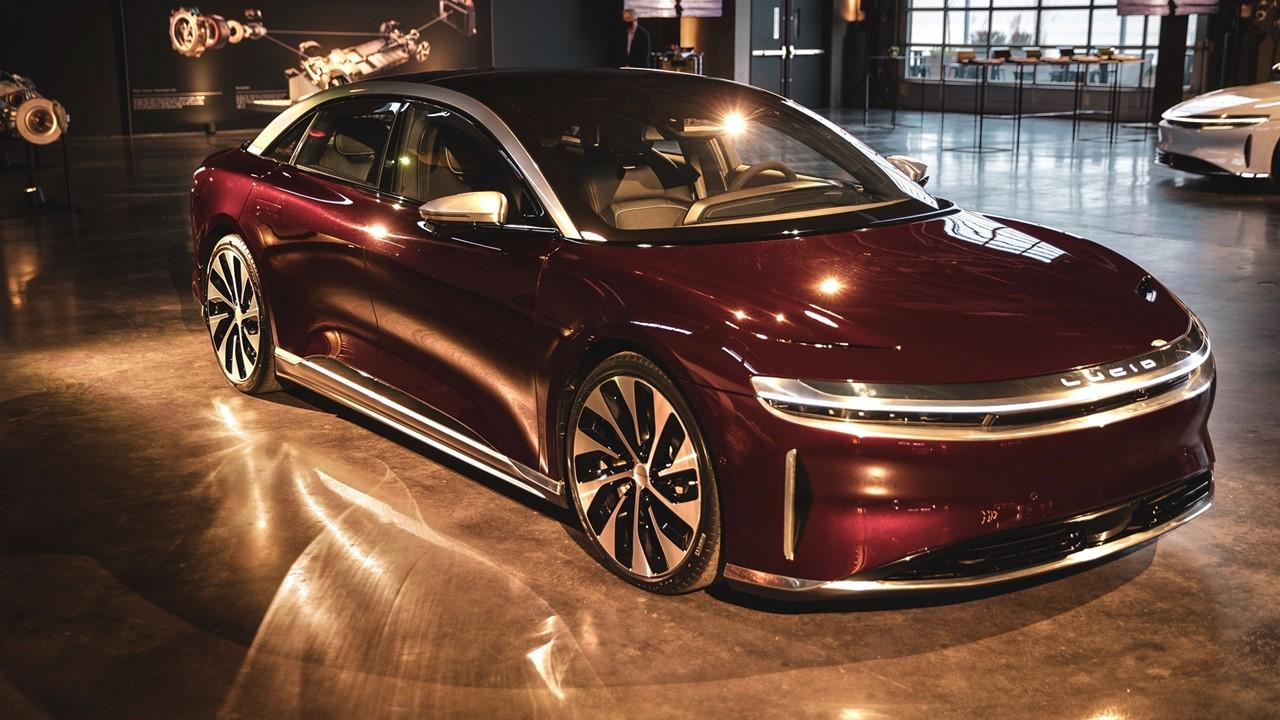 Article continues below advertisement
When will CCIV merge with Lucid Motors?
On Feb. 17, Reuters reported that CCIV plans to raise about $1 billion by selling shares in a PIPE (private investment in public equity) transaction for the merger deal with Lucid. The PIPE investments could reach $1.5 billion depending on the investor demand. Previously, CCIV raised $2 billion in an IPO in July 2020.
Reuters added that Lucid Motors and CCIV have agreed on the key terms of the merger deal. The deal could be made public as soon as next week. Lucid and CCIV declined to comment on the matter. On Feb. 12, CCIV stock had surged 27 percent due to hopes that the merger deal would be announced this week.
Article continues below advertisement
Article continues below advertisement
CCIV SPAC stock is getting overvalued
CCIV stock is up about 480 percent YTD. The stock is getting overvalued because it hasn't identified a merger target yet. A lack of clarity on the merger deal has made the stock volatile. On Jan. 11, CCIV stock surged about 40 percent after Bloomberg reported that Lucid Motors is in talks to merge with CCIV. However, the stock fell after CNBC co-anchor David Faber said that the merger might not happen. There were also rumors that the Lucid and CCIV merger deal isn't imminent.
Article continues below advertisement
The Public Investment Fund of Saudi Arabia is the largest shareholder in Lucid Motors. The fund's governor, Yasir-AI-Rumayyan, didn't deny the rumor in an interview and said that the Lucid board is discussing the best possible options. Last week, Klein launched two additional SPACs under the Churchill Capital name.
Article continues below advertisement
Outlook for Lucid Motors
Founded in 2007 by Bernard Tse and Sam Weng, Lucid Motors is an electric vehicle company. The company plans to introduce its first luxury car Lucid Air later this year. The cost of its base model Lucid Air Pure will start at $69,900, while its limited-edition model Lucid Air Dream will cost about $161,500. According to Forbes, Lucid could generate sales of about $900 million in 2021 by making 6,000 Lucid Airs.
Article continues below advertisement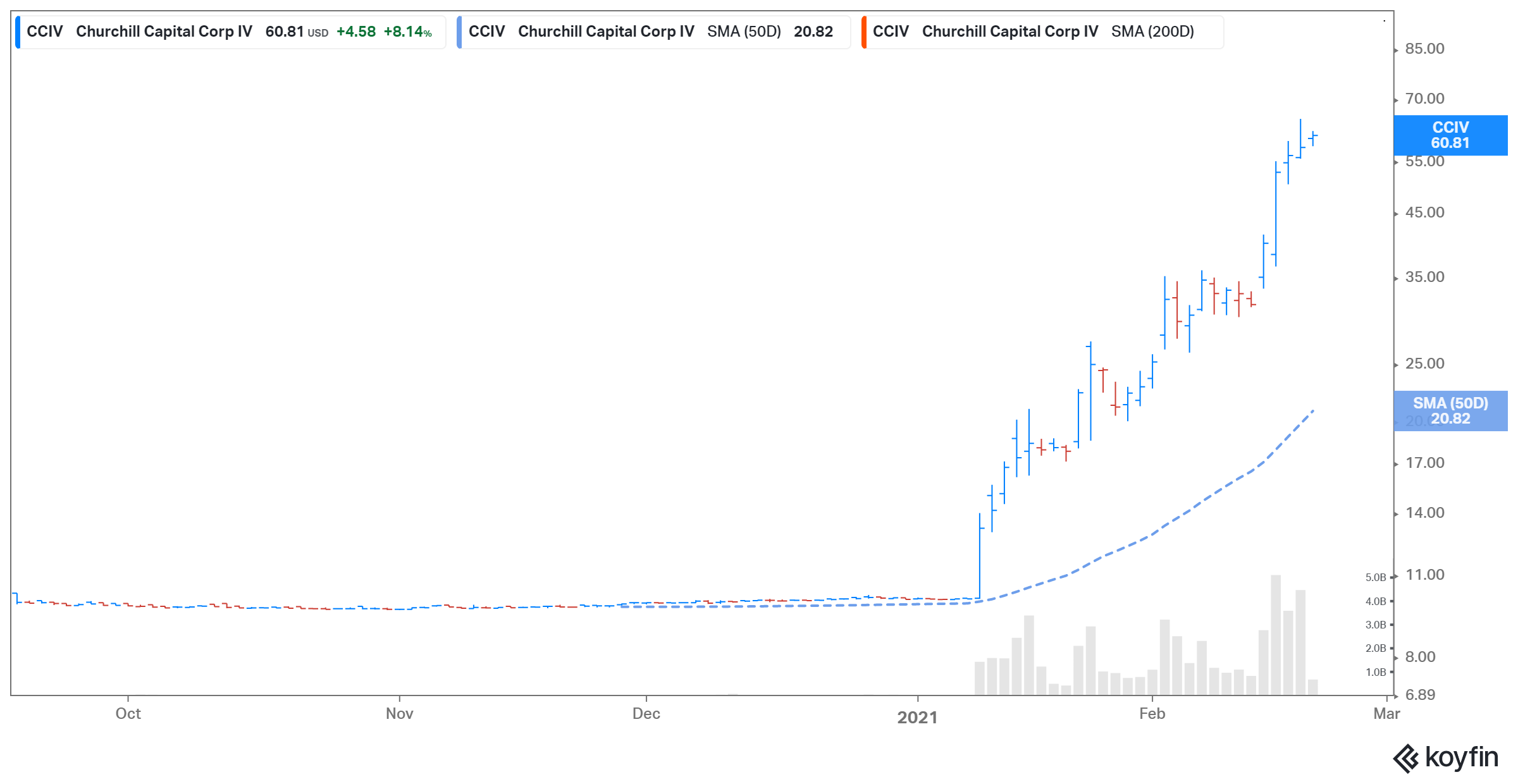 CCIV SPAC stock movement depends on the merger
If the merger deal goes through, CCIV stock could keep rising. The outlook of EV companies looks very promising with President Biden prioritizing clean energy. The Biden administration plans to replace all federal government vehicles with domestic electric vehicles. The global EV market is set to grow to $803 billion in 2027 from $162 billion in 2019. Lucid's top line could get a boost as EV adoption grows.
However, CCIV stock could fall if the merger deal isn't announced soon. The stock could also witness a sell-off if another SPAC merges with Lucid Motors.