CCIV-Lucid Merger Still Uncertain, CCVII SPAC Stock Coming
The CCIV-Lucid merger talks remain uncertain with both sides quiet on the progress, but another Churchill Capital SPAC stock is coming.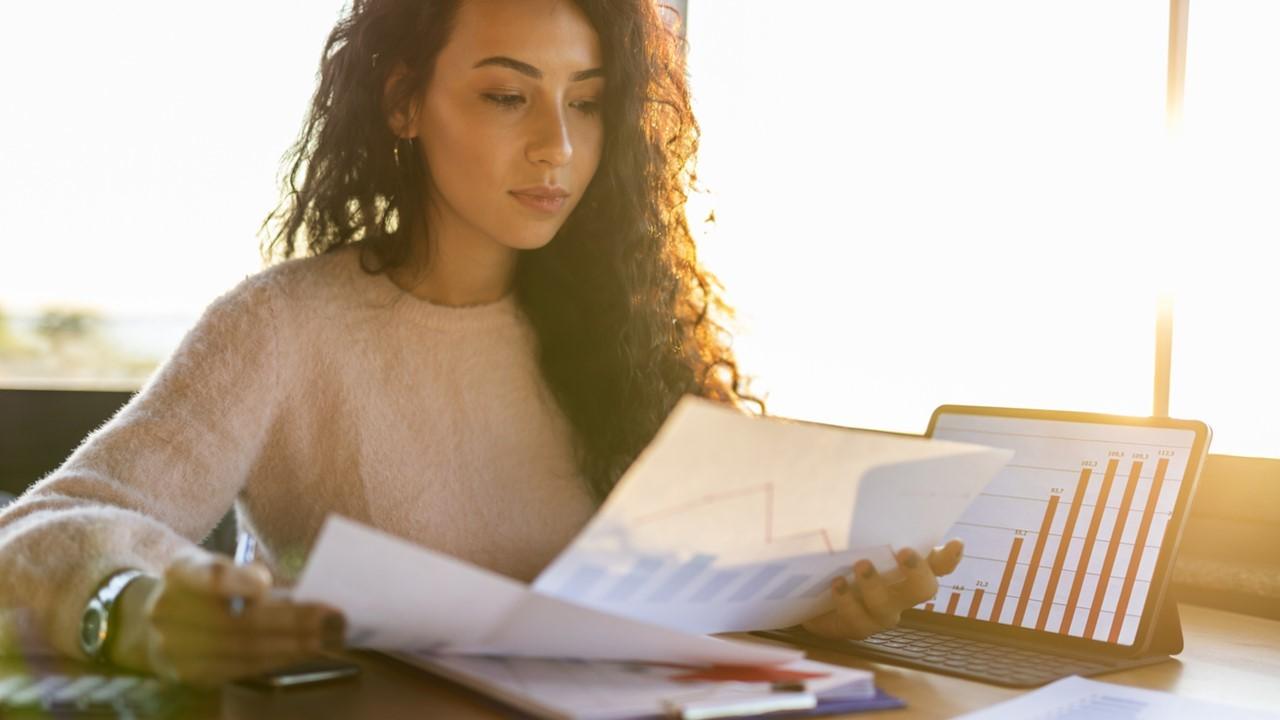 While the merger talks between Churchill Capital IV (CCIV) and Lucid Motors remain uncertain, a new Churchill Capital SPAC stock is about to hit the market. It could be a hot debut considering that the deal size has more than tripled. Should you buy CCIV stock or wait for the new Churchill Capital SPAC IPO stock?
Article continues below advertisement
Article continues below advertisement
Former Citigroup executive Michael Klein is the sponsor behind Churchill Capital SPACs. He's recognized as a serial SPAC sponsor alongside Social Capital CEO Chamath Palihapitiya and Bill Foley. A SPAC has to find a business to take public usually within two years or investors can start bailing out and getting their money back.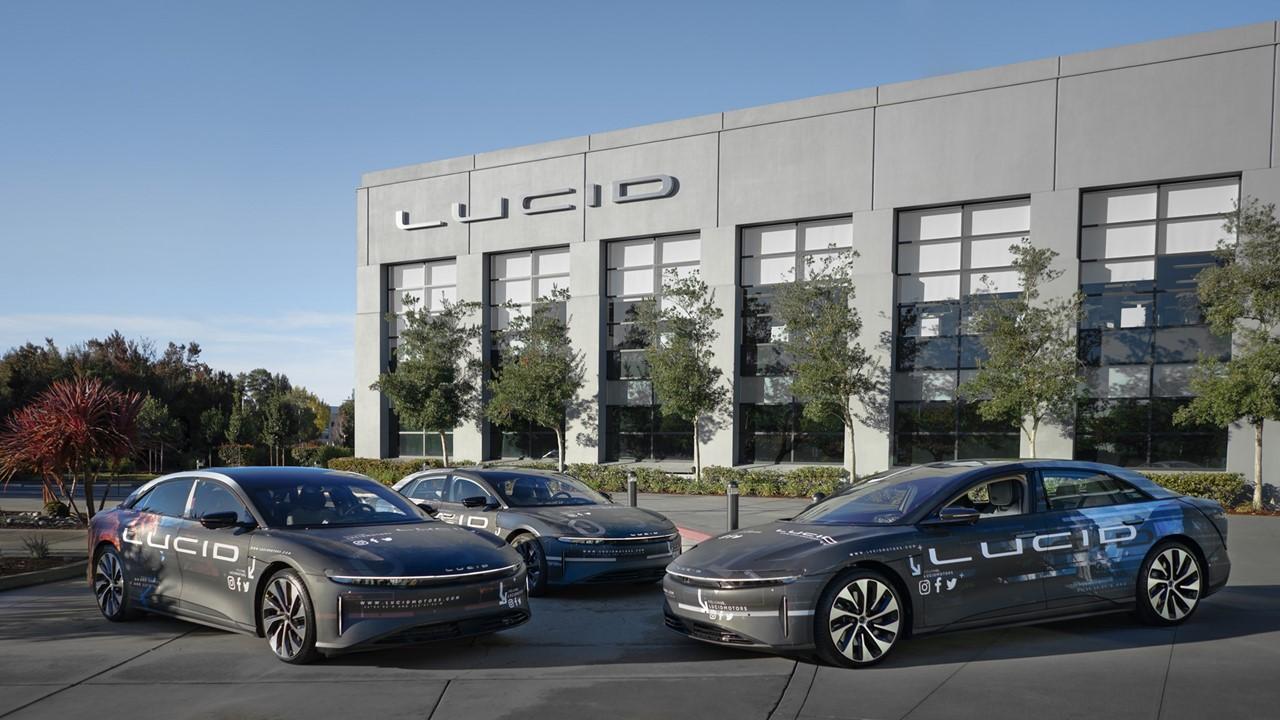 Article continues below advertisement
Michael Klein's seventh SPAC Churchill Capital VII seeks to raise $1 billion
The next blank-check company Klein is bringing to the market is Churchill Capital VII (CCVII). There's strong demand for the stock even though investors aren't sure about the fate of the CCIV-Lucid merger talks.
Klein wants to raise $1 billion in Churchill Capital VII SPAC IPO by offering 100 million shares at a price of $10. That's more than three times the 30 million shares the sponsor initially proposed to offer. The tripling deal size suggests overwhelming demand for the stock.
Article continues below advertisement
Article continues below advertisement
Klein's seventh blank-check company isn't targeting a specific industry or geography for a deal. Instead, it aims to merge with businesses with stable free cash flow and a solid management team.
Is CCIV-Lucid Motors merger deal near?
CCIV stock price has more than tripled since its IPO to trade above $33. It ranks among pre-deal SPACs sporting premium valuations alongside IPOD and IPOF. Investors have poured on CCIV stock due to anticipation that it will merge with electric vehicle maker Lucid Motors.
Article continues below advertisement
Tesla stock returned about 700 percent for investors in 2020. The juicy return from Tesla has boosted the interest in electric vehicle stocks. It explains why SPACs linked to electric vehicle deals are soaring.
Article continues below advertisement
But it remains unclear whether CCIV stock will lead to a stake in an electric vehicle company. CCIV and Lucid executives haven't confirmed the rumors about a potential deal. However, Lucid's top shareholder confirmed that the luxury electric vehicle company will go public. It could go public through a SPAC deal, a direct listing like Spotify and Slack, or a traditional IPO. Seeing how investors are buying CCIV stock on the Lucid Motors merger rumors, they would be disappointed if it doesn't happen and the stock could crash.
Article continues below advertisement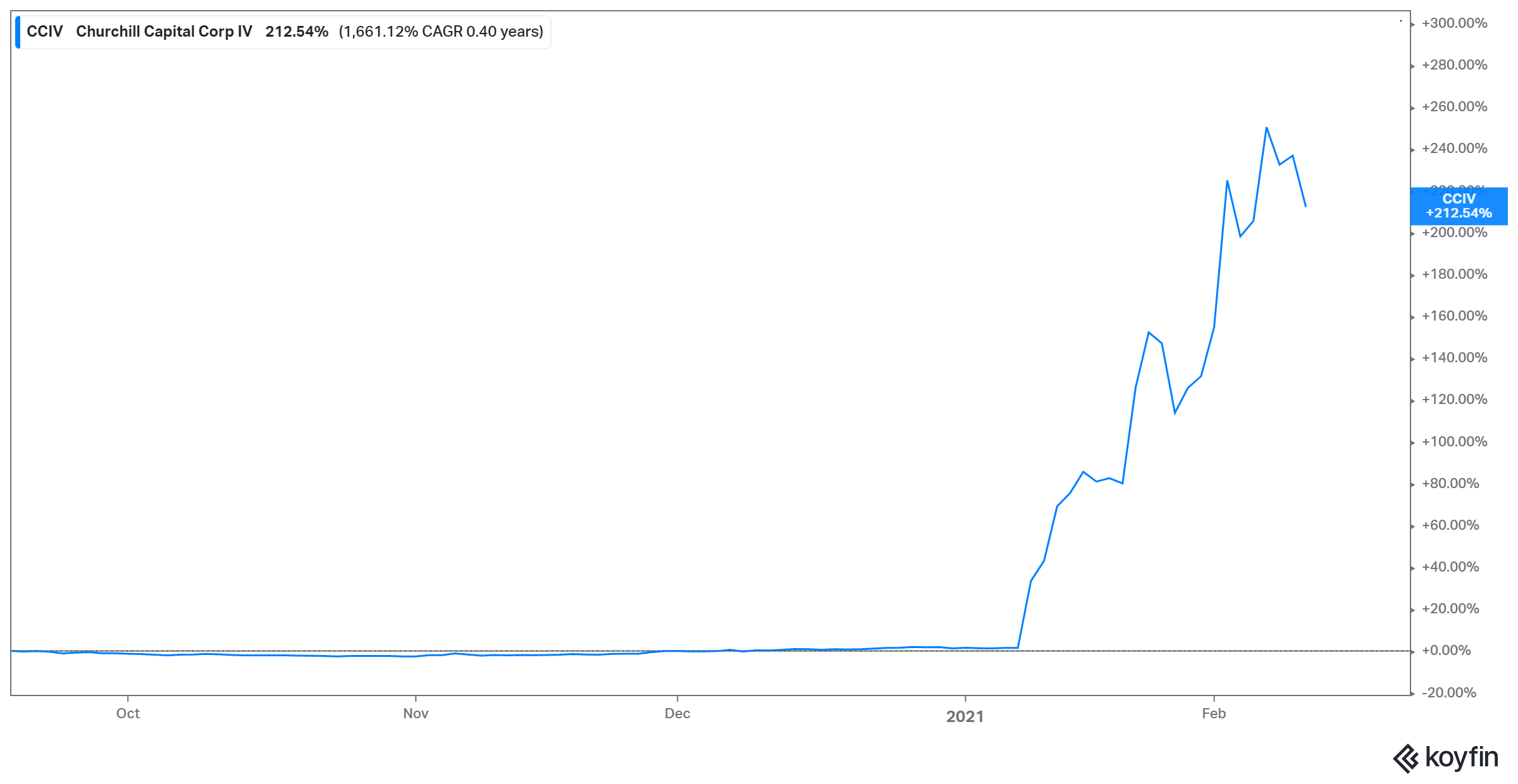 List of Churchill Capital SPACs and their deal status
Churchill Capital Corp. debuted on the stock market in September 2018 and took Clarivate Analytics public in May 2019. Churchill Capital Corp II (CCX) launched in June 2019. Currently, it has a pending merger deal with Skillsoft and Global Knowledge. Churchill Capital Corp III took MultiPlan (MPLN) public in October 2020.
Churchill Capital Corp IV (CCIV) raised $1.8 billion in its July 2020 SPAC IPO. It's rumored to be in talks to merge with Tesla rival Lucid Motors. Meanwhile, Churchill Capital Corp V (CCV) went public in December 2020 and hasn't found a target. Churchill Capital Corp VI (CCVI) and Churchill Capital Corp VII (CCVII) are both preparing for an IPO and they seek to raise $400 million and $1 billion, respectively.