Why CCIV SPAC Stock's Rally Is Speculation At Its Worst
CCIV SPAC stock is rallying on rumors of a merger with Lucid Motors. Things might end badly though if the merger doesn't take place.
There are rumors that Churchill Capital Corp IV (CCIV) is taking Lucid Motors public. CCIV SPAC stock has risen sharply this year due to the merger rumors. However, the merger isn't a done deal and the spike in CCIV stock looks like irrational exuberance.
Article continues below advertisement
Article continues below advertisement
SPACs have gained a lot of popularity among companies that intend to go public. Also known as blank-check companies, SPACs have been especially popular among green energy companies. In 2020, many electric vehicle companies including Canoo and Fisker went public through the SPAC route. The trend has continued in 2021.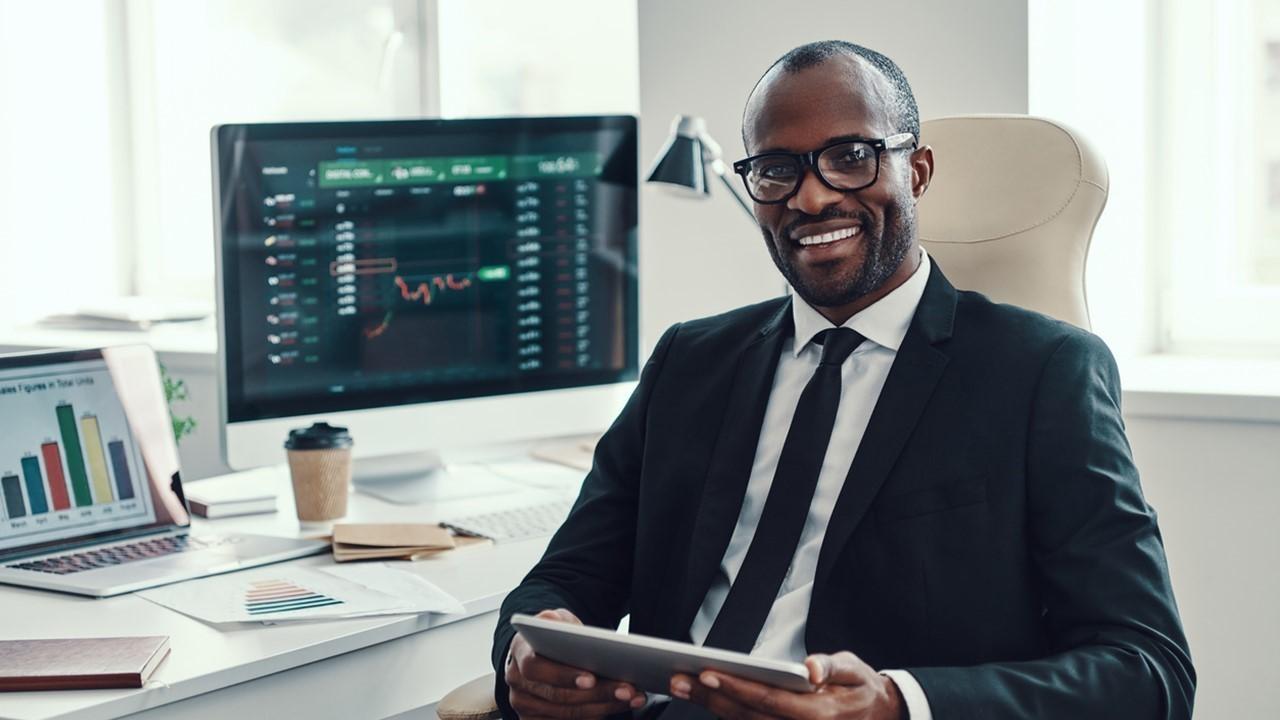 Article continues below advertisement
Are SPACs in a bubble?
Many people have raised concerns about SPACs' growing popularity. In 2020, the total amount of money raised by SPACs was similar to the amount raised through traditional IPOs. During the year, SPACs raised as much money as they did in the previous 10 years combined.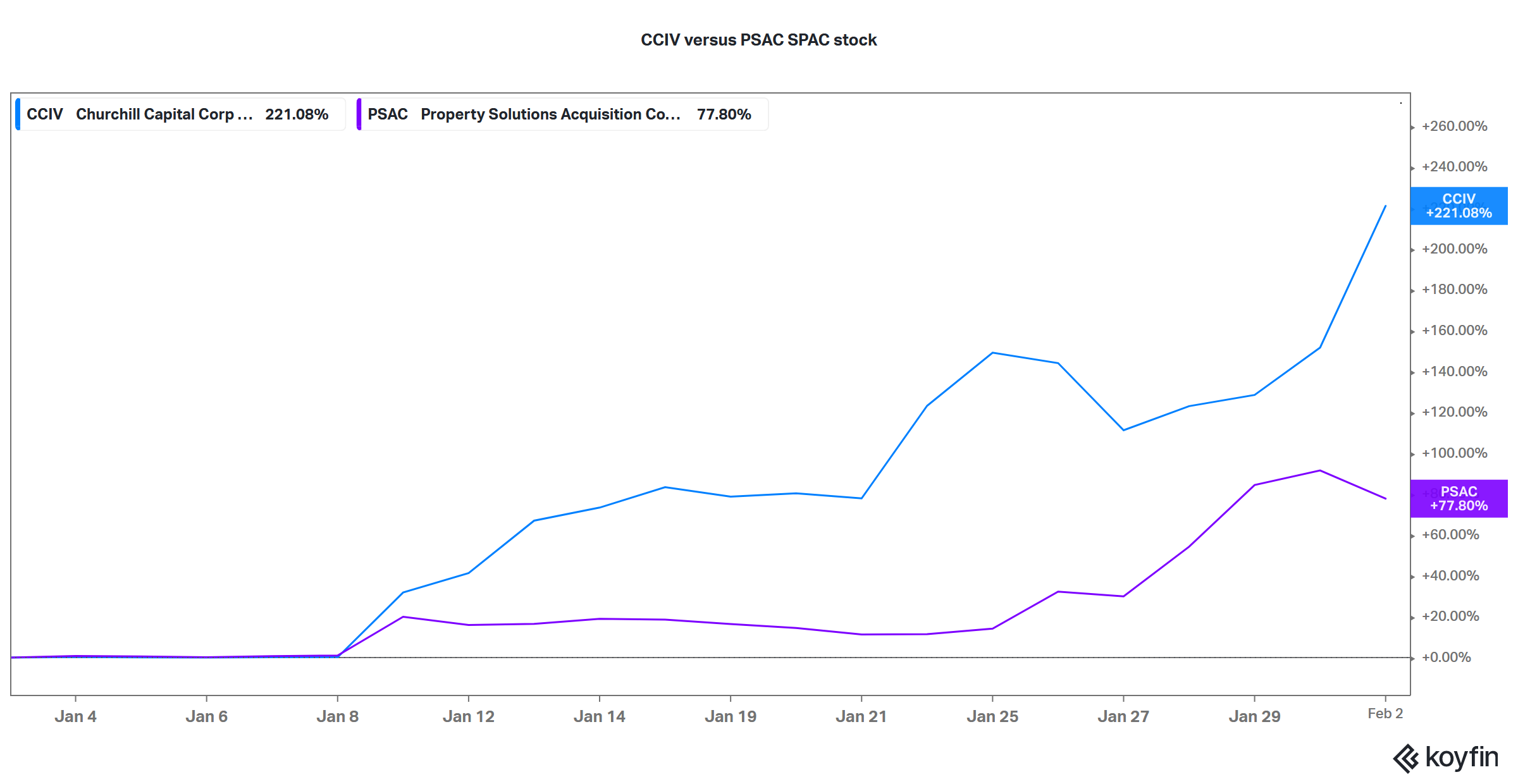 Article continues below advertisement
Article continues below advertisement
Now, given the structure of the SPAC, investors bet on the founder to find a suitable merger target that can add value to SPAC shareholders. However, there isn't a guarantee that the SPAC will find a merger target. For example, Bill Ackman's SPAC is still looking for a merger target after its failed bid to take Airbnb public.
Rally in CCIV stock
Investors don't know what company the SPAC will acquire and at what presumptive valuation. Looking at the red-hot IPO market, target companies would also seek a higher valuation in a merger deal. This especially holds for companies in the green energy ecosystem like Lucid Motors. There's a lot of capital, both public and private, chasing green energy stocks.
Article continues below advertisement
Investors who are bullish on the green energy theme have also brought into SPACs that intend to acquire a green energy company. CCIV SPAC stock has more than tripled this year. Now, it's trading at a massive premium to its IPO price of $10 despite no guarantee of a merger with Lucid Motors.
Article continues below advertisement
Will the CCIV and Lucid Motors merger actually happen?
The companies have given the typical stock answer to the rumors about whether CCIV will merge with Lucid Motors. Neither company will comment on market rumors. However, what we know is that Lucid Motors is looking to go public and CCIV is looking for a merger target.
Article continues below advertisement
So far, CCIV has raised $1.8 billion in the IPO. In the filing, the company didn't specify a particular industry that it would be targeting for the merger target. This isn't uncommon even though some SPACs spell out the preferred industry in their filings.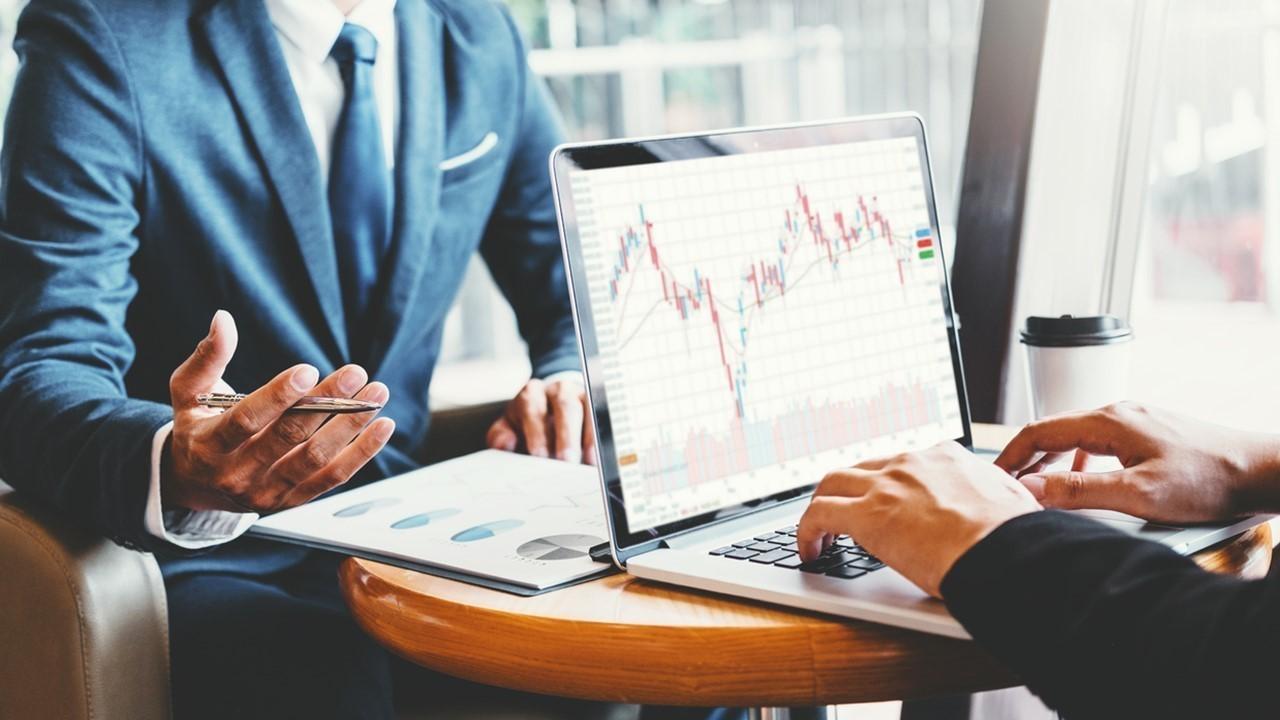 Article continues below advertisement
Article continues below advertisement
Betting on Michael Klein's expertise
CCIV is led by Michael Klein — the SPAC's chairman and CEO. Previously, Klein completed reverse mergers with Clarivate, MultiPlan, Skillsoft, and Global Knowledge. A Wharton graduate, Klein was the chairman of Citi Markets and Banking before he founded CCIV.
While Klein's background does inspire a lot of confidence, including his previous reverse merger transaction, it wouldn't be wise to pay a premium of over 200 percent for a SPAC that hasn't identified a merger target yet.
Many people think that electric vehicle stocks are in a bubble. At the same time, a large section of the market thinks that SPACs are also in a bubble. When you combine the two bubbles together, it could be irrational exuberance at its best (or worst) depending on how you perceive it to be. Investors are willing to pay any premium for electric vehicle companies, which is best reflected in the spike in CCIV shares just on merger rumors with Lucid Motors.