Senator Joe Manchin Is Quite Wealthy, Hasn't Ruled Out Running for President
Elected in 2010, Joe Manchin currently serves as a U.S. Senator from West Virginia. What's Manchin's net worth? Will he run for president?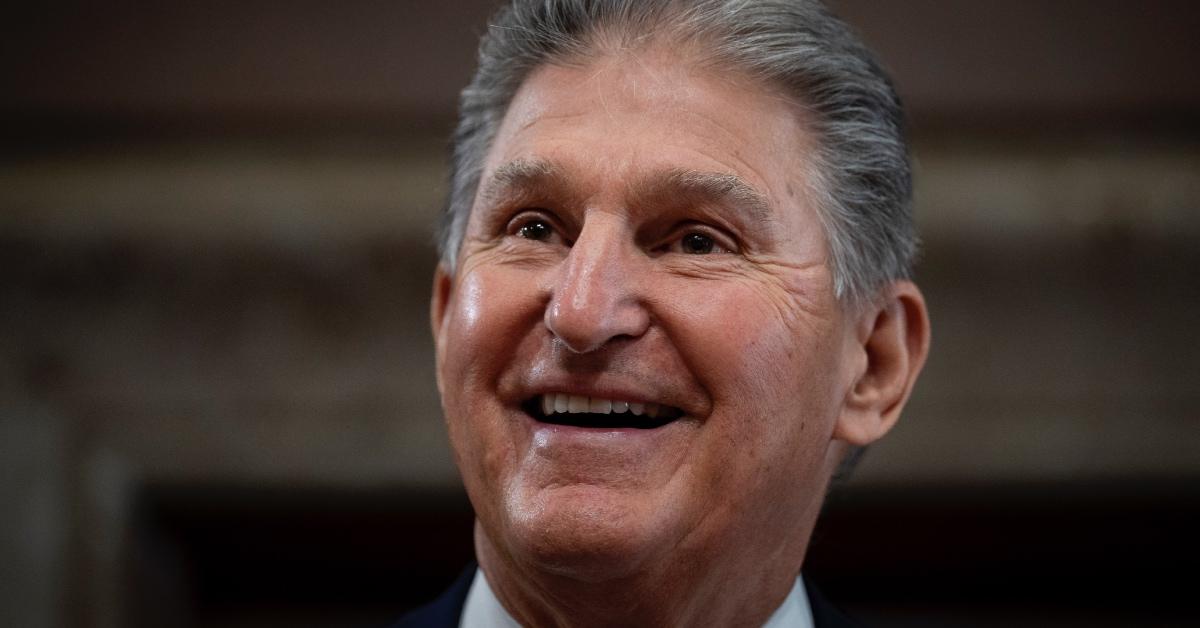 As a senator from West Virginia, Joe Manchin has become quite a controversial figure in Washington. In December 2021, Manchin refused to back the Democrats' $1.85 trillion proposal, also known as the Build Back Better plan. Then, in July 2022, Manchin stirred up additional controversy after he blocked another bill that tackled climate issues and healthcare costs.
Despite his political stance, Manchin has a hefty net worth.
Article continues below advertisement
Article continues below advertisement
Although Manchin isn't nearly as rich as someone like Donald Trump who, oddly enough, doesn't have much experience in politics, he has secured a decent salary as a senator and built himself a cushiony net worth. Let's take a look at just how rich Senator Manchin is in 2023.
Joe Manchin
U.S. Senator from West Virginia
Joe Manchin isn't the first in his family to hold a prominent political position. His father and grandfather reportedly served as mayor of Farmington. His uncle was also said to have served as a member of the West Virginia House of Delegates. Manchin has served in the U.S. Senate for the state of West Virginia since 2010. Prior to that, he held the office of the governor of West Virginia for six years and secretary of state from 2000 to 2004.
Born: Aug. 24, 1947
Birthplace: Farmington, W.V.
Education: West Virginia University
Spouse: Gayle (Connelly) Manchin
Children: Heather, Joseph IV, and Brooke
Article continues below advertisement
What is Senator Joe Manchin's salary and net worth?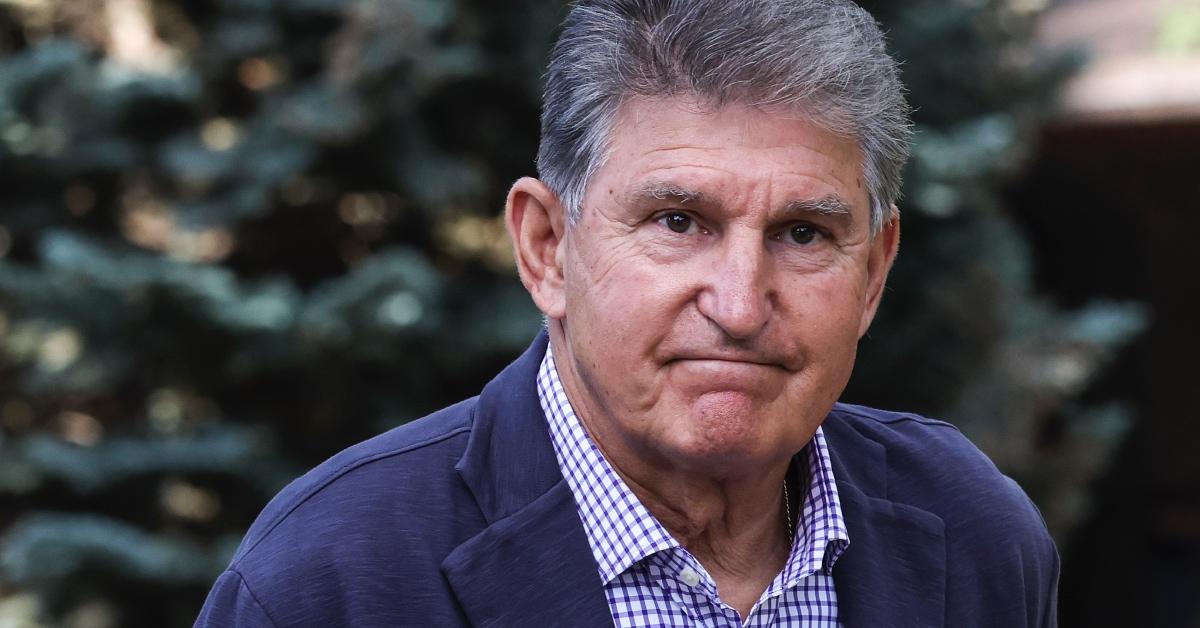 Throughout his time serving as senator, Manchin's annual salary has climbed significantly. Today, he earns an estimated salary of $700,000 per year, according to Celebrity Net Worth. In April 2021, his wife Gayle Manchin was confirmed to the post of federal co-chair of the Appalachian Regional Commission, which pays $163,000 annually.
Currently, Manchin's net worth is estimated to be around $8 million.
How many years has Joe Manchin served in the Senate?
In 1982, Manchin was elected to the West Virginia House of Delegates, where he served until 1986. From 1986 to 1992, he served as a West Virginia Senator for the 14th District, followed by a term from 1992 to 1996 serving the 13th District of the state.
Article continues below advertisement
Article continues below advertisement
After a failed campaign for governor in 1996, Manchin served as West Virginia's secretary of state from 2001 to 2005. Senator Manchin won his bid for the office of governor of West Virginia, holding that office from 2005 until 2010, when he ran to take Senator Byrd's vacated Senate seat.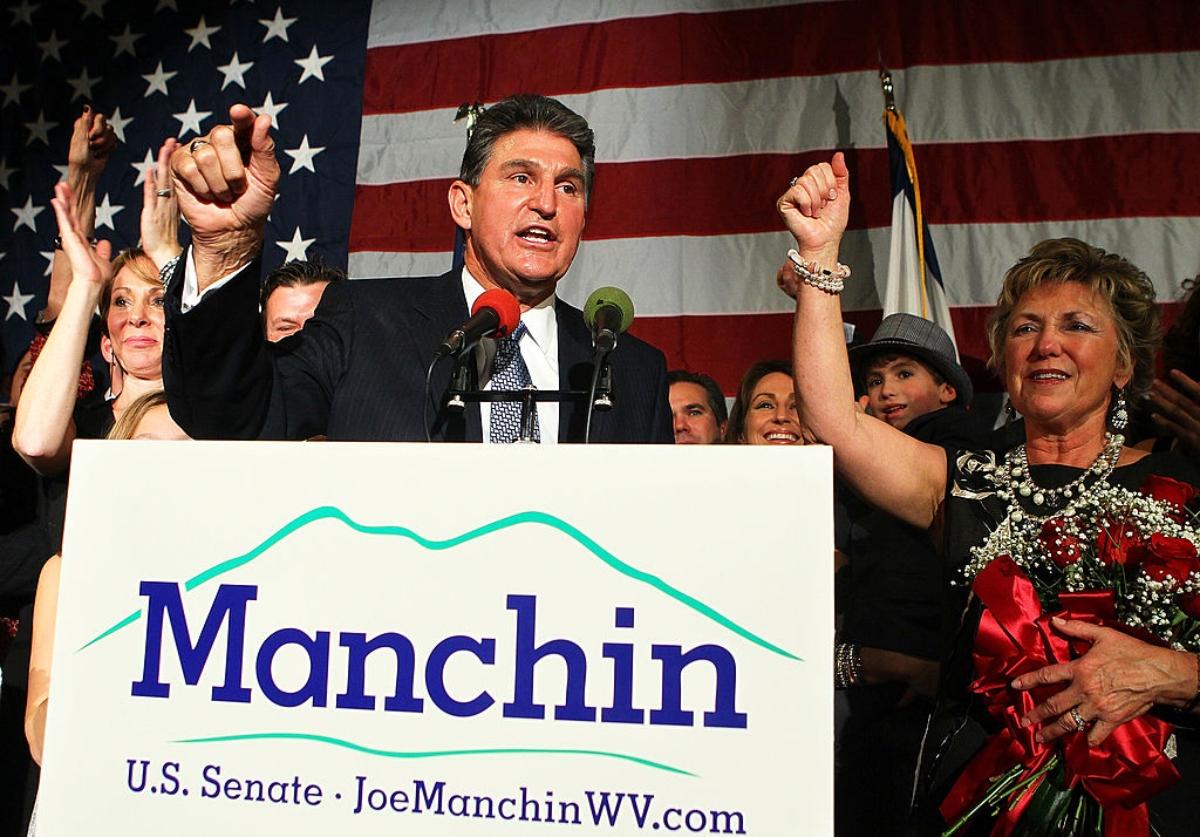 Article continues below advertisement
The 74-year-old senator has been in his current office since 2010. He says that he's committed to working in a bipartisan manner, collaborating with Democrats and Republicans to bring real solutions, and serving on several committees. Manchin is up for re-election in 2024, which is ironically the same time for politicians to put in their bids for president.
During a March 2023 interview on CBS News' Face the Nation, Manchin didn't say whether he would endorse Biden in the upcoming run for president. He also didn't rule out putting his own hat in the running for the Oval Office seat.
Article continues below advertisement
Article continues below advertisement
What are Senator Joe Manchin's political views?
In 2021, Manchin presented himself as somewhat of a stumbling block for several key aspects of Democratic proposals that were put on the table. He opposed paid leave for family and medical reasons, citing the need for Congress to be able to fund such a program. Since then, Manchin has managed to position himself as the deciding factor in many pieces of legislation.
Although Manchin hails from a Republican state, he's part of the Democratic party.
In the past, Manchin insisted, "I'm open to supporting a final bill that helps move our country forward, but I'm equally open to voting against a bill that hurts our country." Obviously, Manchin has proven to be a man of his word.