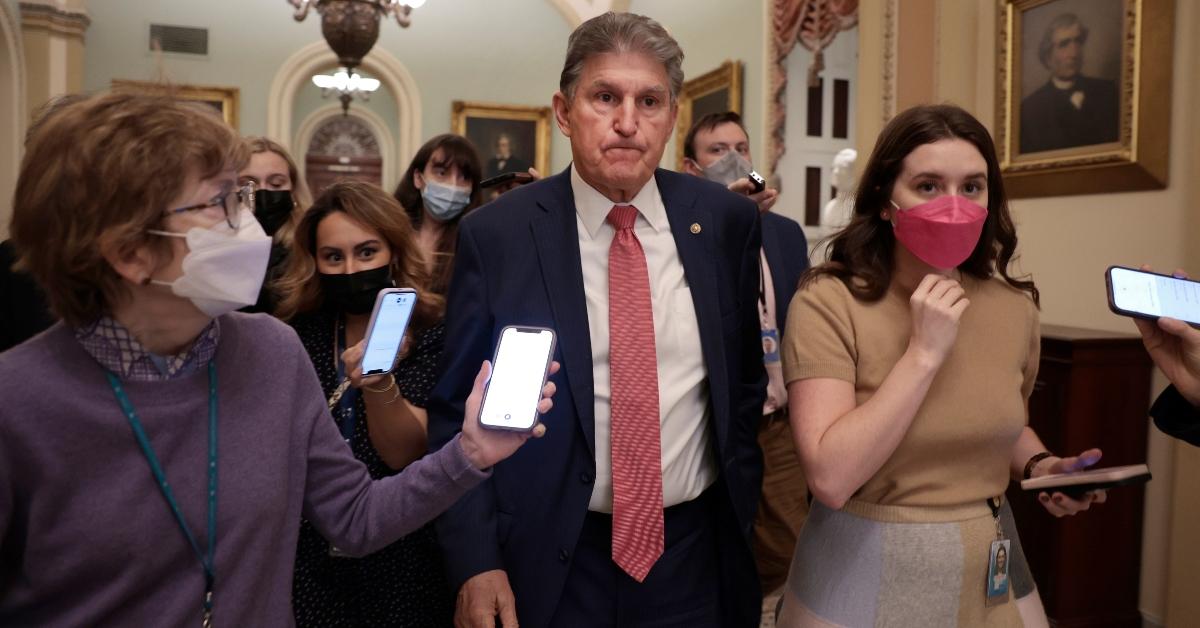 How's Senator Joe Manchin Tied to the EpiPen Scandal?
By Danielle Letenyei

Dec. 20 2021, Published 2:14 p.m. ET
While Senator Joe Manchin (D-W.VA) is causing headaches for Democrats in Washington, D.C., he's also taking some heat for the EpiPen scandal surrounding his daughter Heather Bresch.
Article continues below advertisement
Bresch is the former president and CEO of EpiPen maker Mylan. Since 2016, she has faced criticism and numerous lawsuits surrounding the pricing of EpiPen—an injectable epinephrine drug that's critical in saving the life of someone suffering from a severe allergic reaction.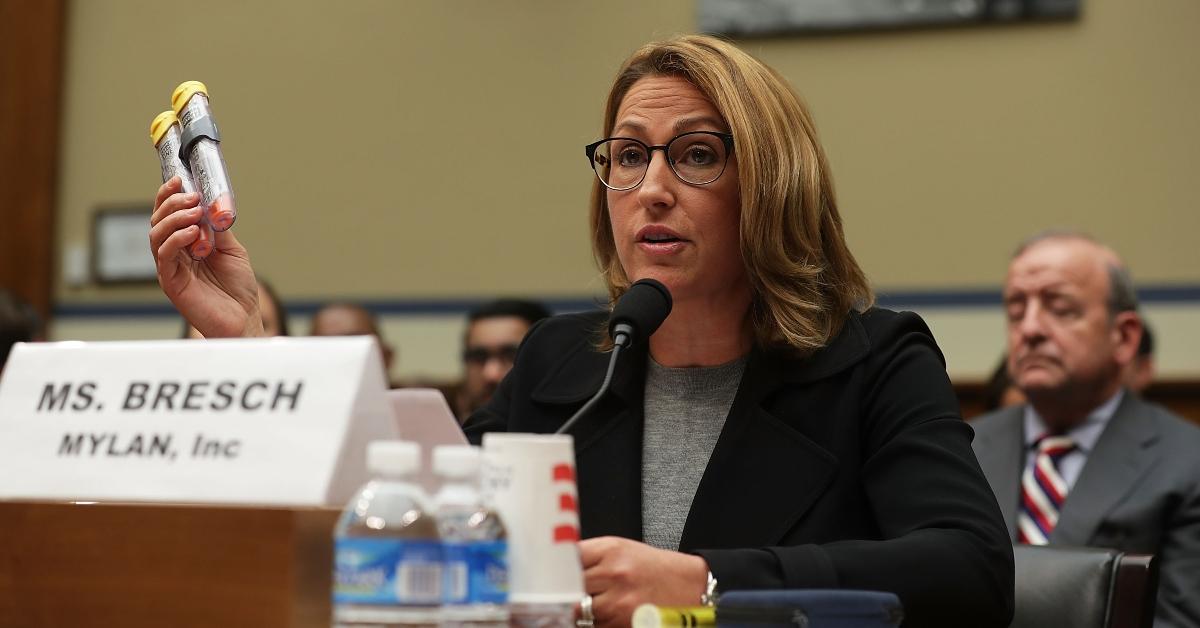 Article continues below advertisement
The price of the lifesaving drug has gone from $100 for a two-pack to over $600 since Mylan, under Bresch's leadership, acquired the rights to market the drug. Although Mylan owns the EpiPen brand and manufacturers the delivery system, the actual drug was manufactured by King Pharmaceuticals. In 2010, Pfizer purchased King Pharmaceuticals.
Manchin's daughter played a part in inflating EpiPen's price.
According to a Sept. 17 article by The Intercept, Bresch had a direct part in inflating the EpiPen price by working out an agreement with Pfizer where Pfizer would disinvest in EpiPen competitor Adrenaclick after their purchase of King Pharmaceuticals was completed.
Article continues below advertisement
The deal with Pfizer gave Mylan a monopoly on the EpiPen market and caused the drug price to skyrocket over the following years, The Intercept reports.
In September, Pfizer agreed to a $345 million settlement in a class action lawsuit filed by consumers. In the 2017 lawsuit, consumers claimed that Pfizer and Mylan plotted to maintain a monopoly on EpiPen by issuing large rebates to insurers and Medicaid plans that refused to cover competing medications.
Article continues below advertisement
Bresch and Mylan are still facing another class-action lawsuit scheduled to start in January 2022. Bresch left the company in 2020 after it merged with Pfizer's generic division and became Viatris.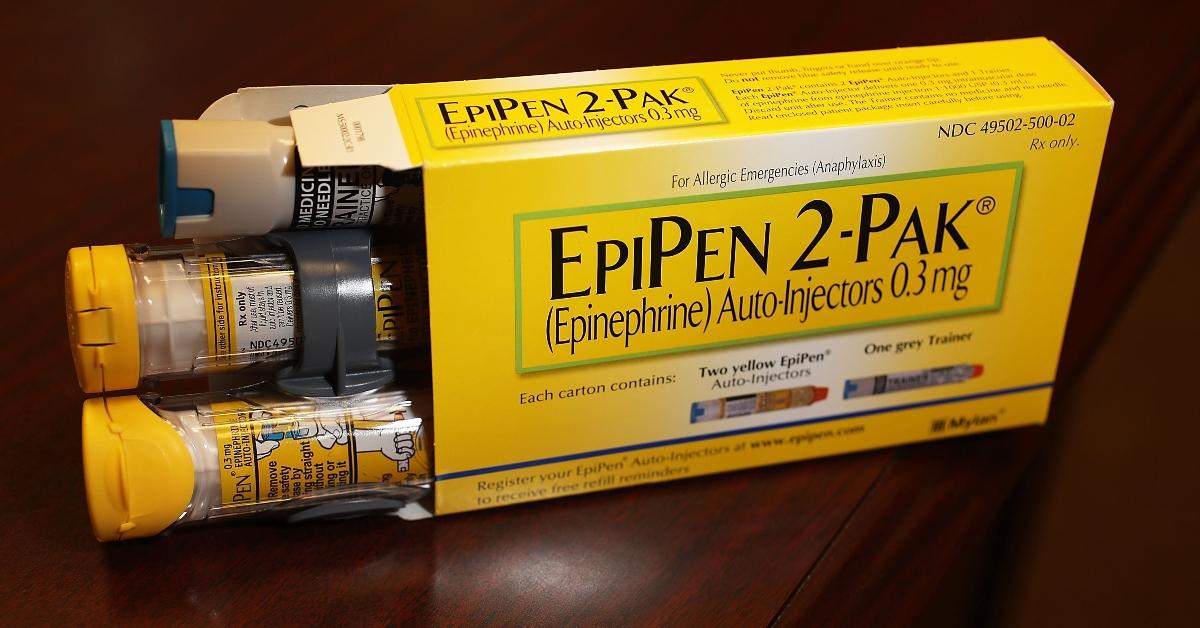 Article continues below advertisement
Manchin's wife helped get EpiPens in schools.
Manchin's wife, Gayle, has also been criticized for her lobbying states to stock EpiPens while she was the head of the National Association of State Boards of Education, The Intercept reports.
"The association's move helped pave the way for Mylan Specialty, maker of EpiPens, to develop a near monopoly in school nurses' offices. Eleven states drafted laws requiring epinephrine auto-injectors," USA Today reported in 2016.
Article continues below advertisement
EpiPen maker has contributed to Manchin's campaigns.
The company Manchin's daughter ran has also been a major contributor to election campaigns for the West Virginia senator. Mylan is one of the largest campaign contributors to Manchin's campaigns in five elections, reports OpenSecrets.org. The website reports that the company has donated about $211,000 to Manchin's campaigns since 2009 through political action committees (PACs) and employees.
However, Manchin said publicly that he and his daughter keep their business lives separate from their family lives.
Article continues below advertisement
"Ever since I've been in this position, and when I was governor, we made a point –we just didn't get involved," Manchin told Bloomberg News in Sept. 2016.
Article continues below advertisement
Consumers aren't buying Manchin's explanation.
"Joe Manchin has absolutely committed prosecutable crimes, as has his EpiPen price gouging daughter. They should both be tried & convicted. He can think about how he stabbed the American people in the back for personal profit from behind bars," tweeted Kyle Kulinski.
"While it's great that a President can't just remove a Senator for being terrible, I still kind of wish the President could just remove Daddy EpiPen Houseboat Maserati Joe Manchin for being terrible," tweeted Tara Dublin.