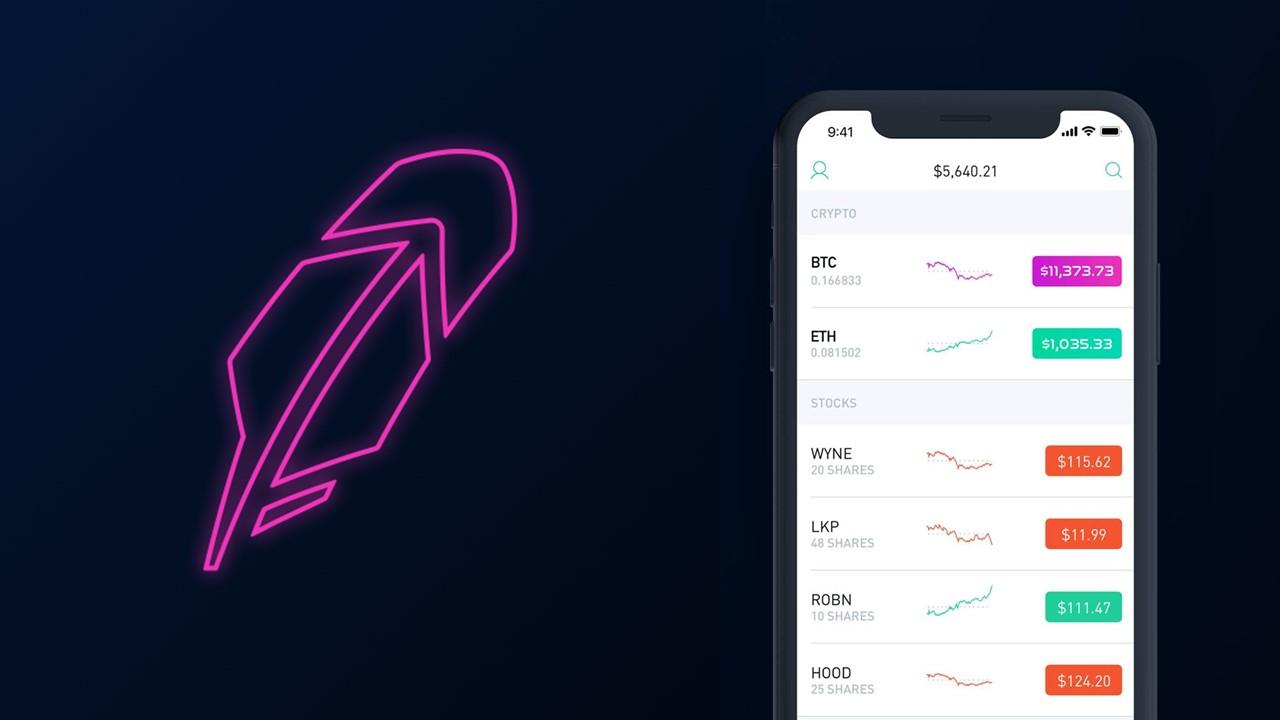 How Robinhood Crypto's Buying Power Revisions Impact Investors
Most people know Robinhood as the online broker that lets you trade stocks commission-free. In addition to stocks, you can also buy and sell cryptocurrencies on the platform. Robinhood Crypto is the online broker's unit dedicated to cryptocurrency trading. If you're considering buying bitcoin, ether, or dogecoin, make sure that you have enough Robinhood Crypto buying power.
Article continues below advertisement
Cryptocurrencies are attracting many investors, which has pushed blue-chip cryptos bitcoin and Ethereum's ether to record highs. The low-interest-rate environment has diminished the returns from bonds, which caused investors seeking better returns to try their luck with cryptos and other alternative investments.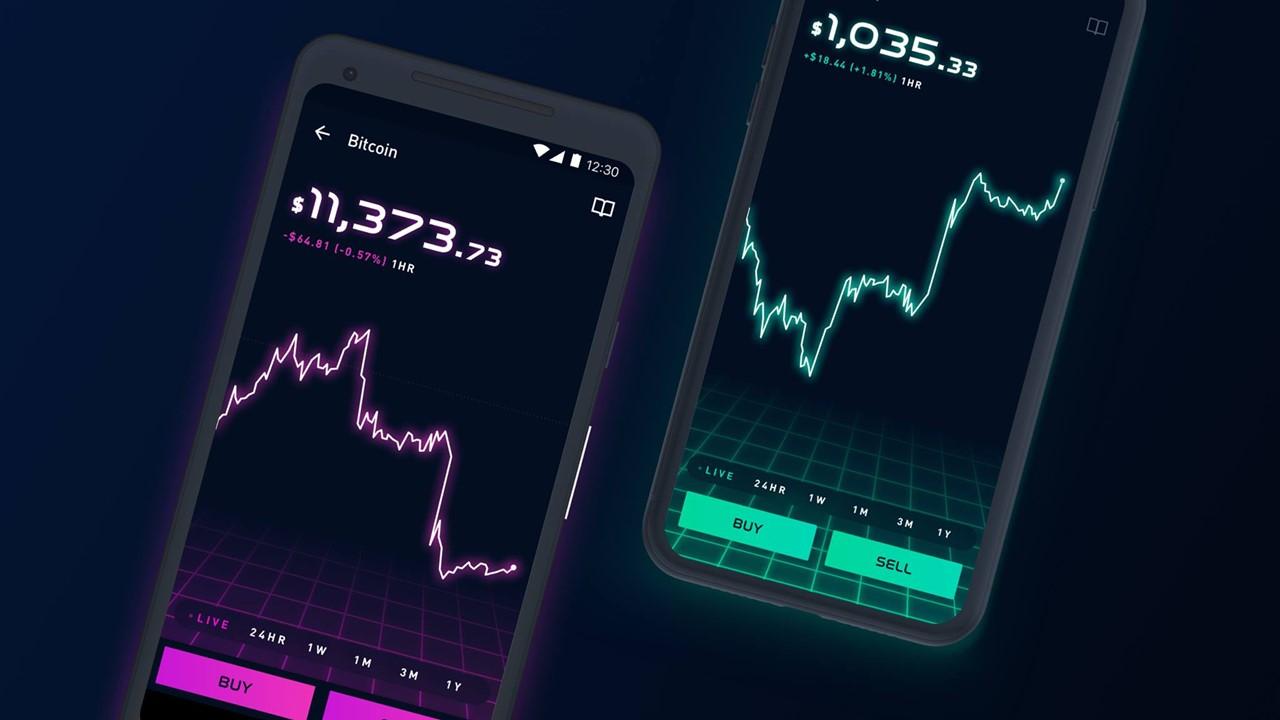 Article continues below advertisement
Venture capitalist and SPAC deal-making king Chamath Palihapitiya actually recommends that investors allocate at least 1 percent of their portfolio to cryptos. If you plan to invest in cryptos on Robinhood, it's important to know what to expect and how to resolve challenges that might arise.
Robinhood Crypto buying power
Article continues below advertisement
The main way to increase the buying power is by depositing more funds into the account. You can also increase the buying power with proceeds from sales of other cryptocurrencies or stock.
Why Robinhood denied your crypto purchase
Robinhood supports trading in more than a dozen cryptocurrencies. It's among the few major brokers that offer trading in dogecoin — a tiny altcoin that boasts a strong community around it despite arising from a joke.
Article continues below advertisement
Sometimes you might not be able to make a crypto purchase on Robinhood due to a variety of reasons. The common reason why an investor can't buy crypto on Robinhood is insufficient buying power. You need to have enough cash in your account to cover the cost of the crypto purchase.
Robinhood offers margin trading where you can get a loan to boost your buying power to purchase stocks. However, you have to meet certain margin maintenance requirements. Robinhood will deny your crypto purchase order if executing it would cause your account to fall below the minimum margin maintenance value.
Article continues below advertisement
Another reason you can't buy crypto on Robinhood might be that you have been designated as a pattern day trader. In that case, you need to maintain an account equity of $25,000. If you have $25,200 in your account and want to purchase bitcoin or dogecoin worth $300, it won't work. You would need to deposit more funds into the account or reduce the size of your crypto purchase.
Dogecoin impacted by Robinhood Crypto restrictions
The ability to increase Robinhood Crypto buying power immediately with bank transfers was turned off on Jan. 29. The move blocked many investors from buying dogecoin or any other cryptocurrencies offered on Robinhood.
Article continues below advertisement
Without an instant deposit, investors reloading their Robinhood accounts have to wait up to five business days to have the buying power to invest in cryptos. Robinhood cited extraordinary market conditions as the reason for taking away crypto traders' ability to instantly recharge their buying power. The move followed extreme trading activity that saw dogecoin's price surge more than 800 percent in 24 hours.
Dogecoin's surge came after Reddit forum SatoshiStreetBets suggested turning the tiny bitcoin rival into the crypto equivalent of GameStop stock. GameStop has skyrocketed amid a Reddit campaign cheered on by Tesla CEO Elon Musk and billionaire Chamath Palihapitiya to burn short-sellers.
Article continues below advertisement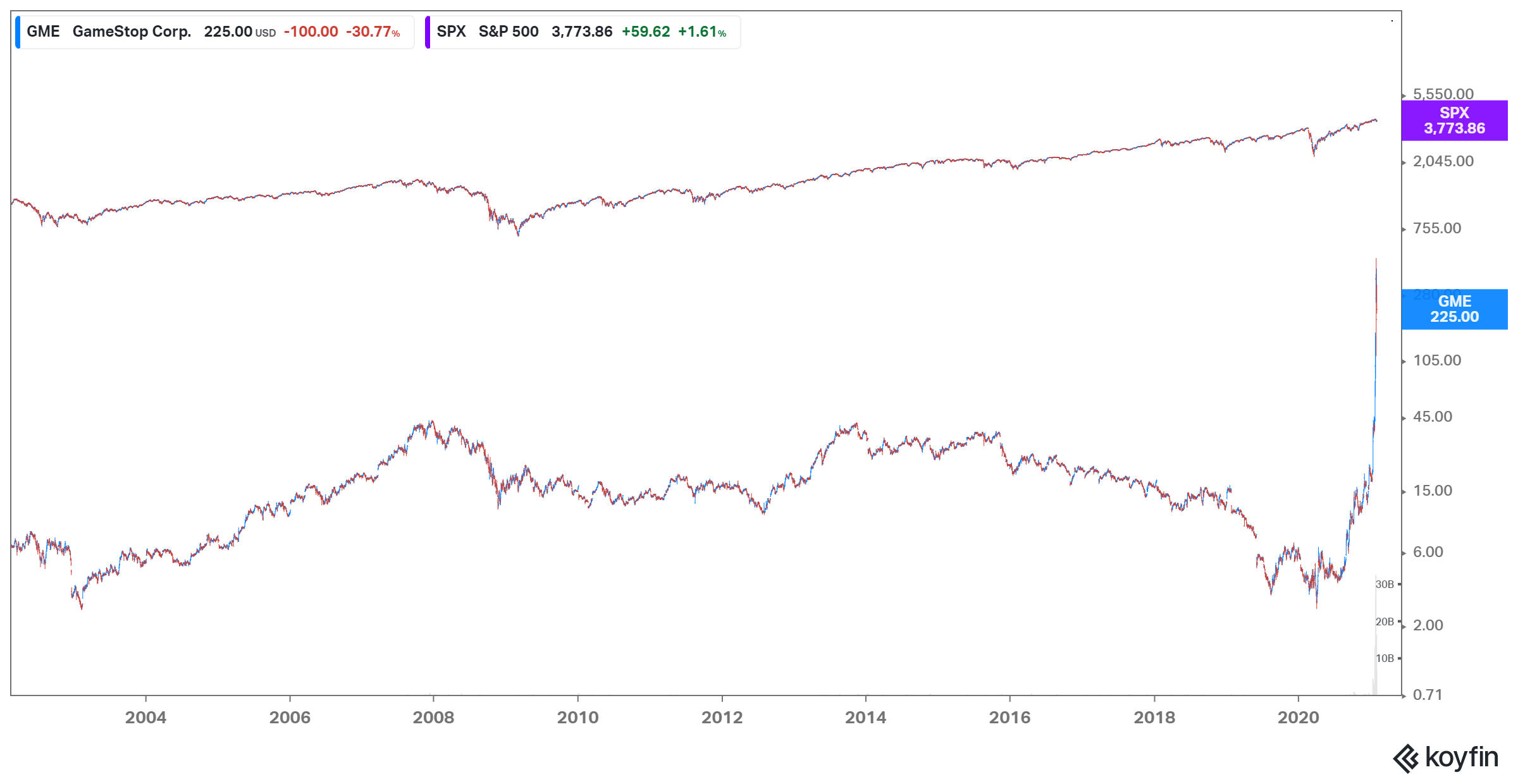 Article continues below advertisement
The chart above shows GameStop stock's action compared with the S&P 500.
The dogecoin rally that prompted a revision to Robinhood Crypto buying power feature drove its price above $0.07 and its market cap topped $8 billion. Musk has described dogecoin as his favorite cryptocurrency. He even predicted that it could become the standard cryptocurrency for the global financial system.
Article continues below advertisement
The dogecoin spike came as Musk tweeted a picture of a dog on the cover of a magazine titled "Dogue." The tweet was enough to get dogecoin fans excited. They thought that Musk was supporting their campaign to lift the price of the joke currency.
Dogecoin still trades below $1. However, taking it to a dollar has been fans' longtime dream. Bitcoin also soared alongside dogecoin. Musk appeared to turn bullish on the blue-chip cryptocurrency that he has derided in the past, even to the point of comparing it to fiat money.