How Robinhood Crypto Makes Money Without Trading Fees
Investors looking for cheap ways to participate in the cryptocurrency investing world often ask about Robinhood Crypto fees. How does the service make money?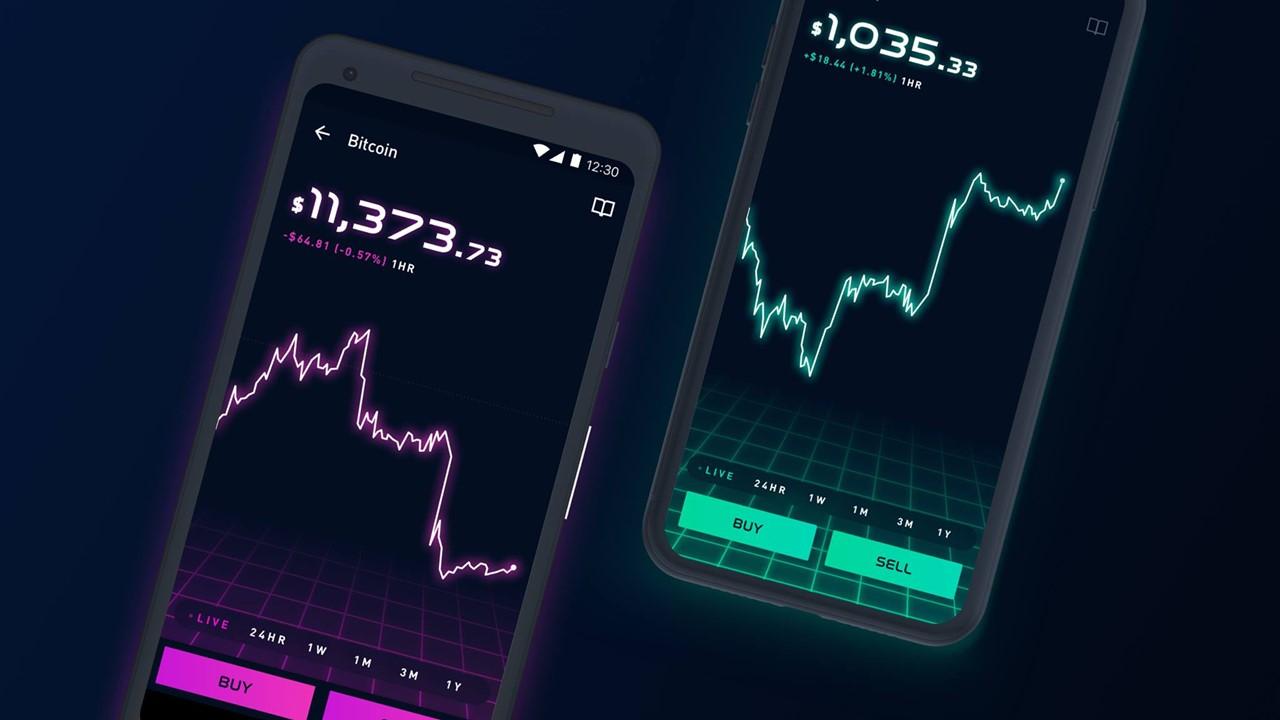 Robinhood Crypto is the division of the online discount brokerage Robinhood that's dedicated to cryptocurrency trading. It offers access to an array of cryptocurrencies. What are the Robinhood Crypto's fees and what should you know before you start using the service?
Article continues below advertisement
Article continues below advertisement
Investors operating on Robinhood Crypto don't have to worry about day trading restrictions because that space isn't subject to SEC regulations like stocks. Unlike stock markets that close, you can trade cryptos on Robinhood 24/7.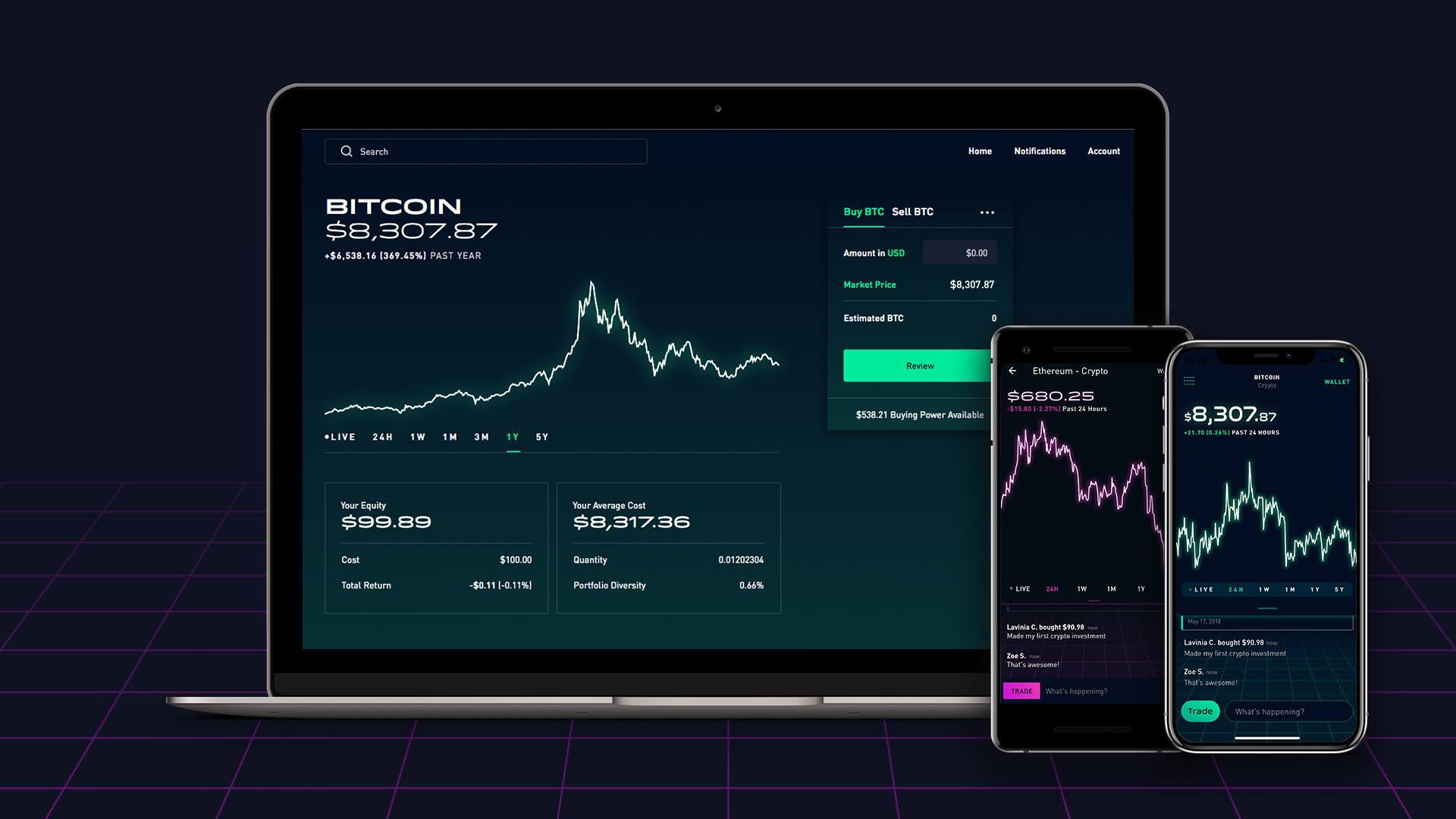 Article continues below advertisement
Robinhood supports trading in more than a dozen cryptocurrencies. The major cryptos on the platform are bitcoin, ether, and litecoin. It also supports dogecoin, which is a tiny altcoin that Tesla CEO Elon Musk has identified as his favorite cryptocurrency.
Robinhood doesn't charge crypto fees
Similar to stocks, trading cryptos on Robinhood is commission-free. That contrasts sharply with major crypto exchanges like Coinbase and Binance. Square's CashApp starting without crypto trading fees but later introduced them.
Article continues below advertisement
Article continues below advertisement
How Robinhood makes money on cryptos
Since Robinhood Crypto fees don't apply, many people want to know how the service makes money. For crypto exchanges like Coinbase, trading fee is the primary revenue source.
The crypto trading service may not make money directly for Robinhood, but it can benefit other parts of the company. Since crypto trading can draw more people to the Robinhood network, the company can make money when they use its premium products. For example, investors pay a monthly fee of $5 for a Robinhood Gold account, which offers research reports to help investors make better decisions. The premium account offers a bigger instant deposit and a margin trading opportunity.
Article continues below advertisement
If crypto trading attracts more people to Robinhood, the company can make money with their idle cash. Robinhood charges interest on accounts that trade on margin, so more users would mean more opportunity for margin interest revenue. As a private company, Robinhood doesn't currently publish its financial results. Little is known about whether its crypto trading service is profitable.
Article continues below advertisement
Is Robinhood good for cryptos trading?
The ability to trade cryptocurrencies without fees is definitely a good deal, especially for investors starting out with small capital. Fees can easily eat into your profits and make a crypto trading venture less rewarding. Robinhood offers a great deal for small investors.
Article continues below advertisement
In addition to taking Robinhood Crypto fees out of the equation, the broker has also built a system to minimize price volatility risks for crypto investors. For example, if you place a market order to purchase bitcoin, Robinhood will adjust the order into a limit order at a certain level. Your order won't execute if the price goes up by more than 1 percent from when you placed the order. The goal here is to ensure that investors don't pay significantly more than they intended to purchase a crypto asset.
Similarly, Robinhood will adjust a market sell order into a limit order up to a certain level. The order won't execute if the price goes down by more than 5 percent from the time the order was made. Again, the goal is to protect investors from losing too much money in their crypto sales because of unexpected big price swings.
Article continues below advertisement
Article continues below advertisement
Robinhood allows investors to purchase fractions of crypto assets if they can't afford to buy a whole coin. That works well for investors with little money to start trading blue-chip cryptocurrencies like bitcoin, which can cost more than $40,000 for a single coin.
Some crypto exchanges don't accept a fiat currency deposit, which can lock out some investors. Robinhood accepts fiat currency, which makes it easy to start trading cryptos. Also, Robinhood allows access to proceeds from your crypto sales immediately, which you can use to purchase more cryptos or invest in stocks and other securities offered on Robinhood.
Article continues below advertisement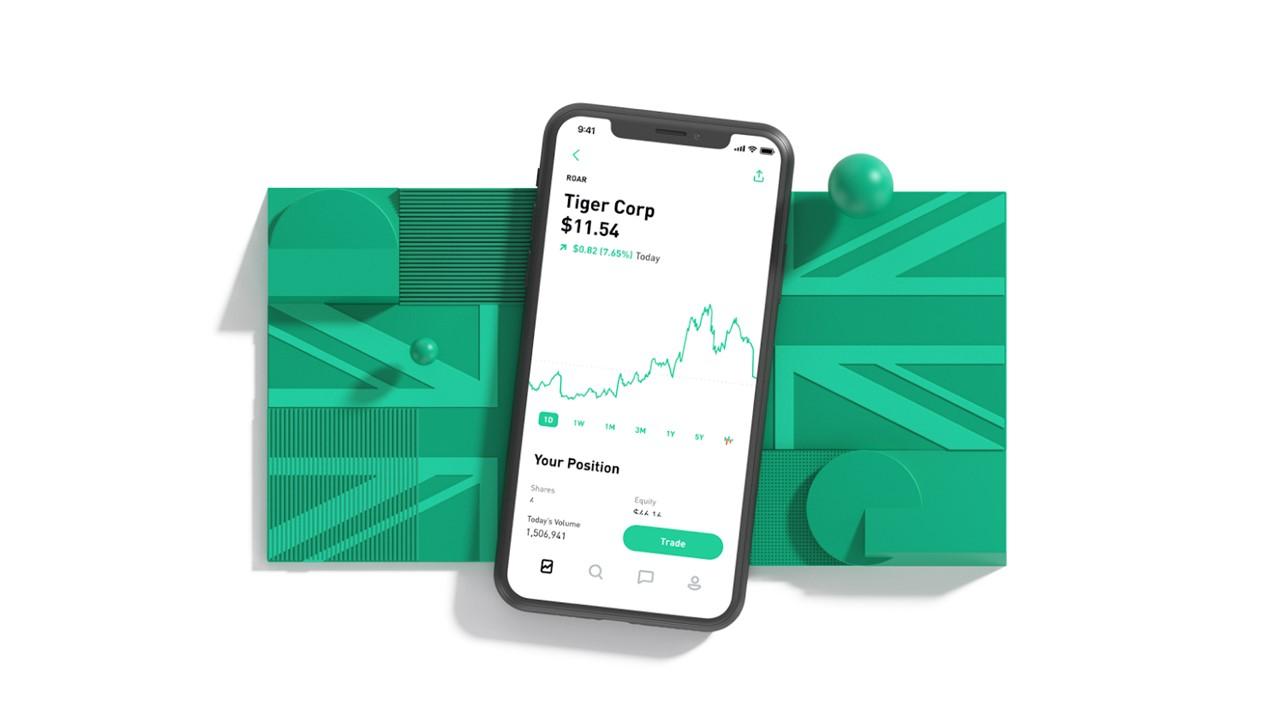 Article continues below advertisement
Cryptos appear to have a good outlook
Demand creates value. The future of cryptocurrencies will depend on their adoption and things look to be in their favor. The uptake of cryptos as a medium of exchange and investment spiked after the COVID-19 pandemic hit.
Article continues below advertisement
With many stores closed and people's movement limited by lockdowns, many people turned to shopping online. They discovered that many online merchants accepted crypto payments, which fueled the use of cryptos as a medium of exchange and the trend continues.
Many people have made money with bitcoin, which shows that crypto investments can be rewarding. That's encouraging more people to invest in cryptos, which is driving cryptos' demand and valuation. In fact, a prominent venture capitalist is so bullish on cryptos to the extent of encouraging people to put at least 1 percent of their funds in bitcoin.
Article continues below advertisement
Article continues below advertisement
The endorsement of bitcoin by reputable companies like PayPal and Square and sophisticated funds like BlackRock has also help boosted the legitimacy of cryptos as investment.
How to buy cryptos on Robinhood
You can trade cryptos with Robinhood Cash, Instant, or Gold accounts. To make a purchase, you will go to the cryptocurrency detail page, enter the dollar amount you want to spend, and place the order. When you are operating on Robinhood Crypto, your deposit funds are immediately available for trading.
Finally, Robinhood Crypto fees might not be a barrier to those seeking a low-cost avenue to cryptocurrency investing. However, investors should keep in mind that crypto assets on Robinhood aren't insured with FDIC or SIPC like stocks and other securities.