Pete Davidson Is Barely a Millionaire, but Kim Kardashian Doesn't Care
Former 'SNL' cast member Pete Davidson has a net worth of $8 million. Here's how he rose to become one of "the most memorable performers" on the show.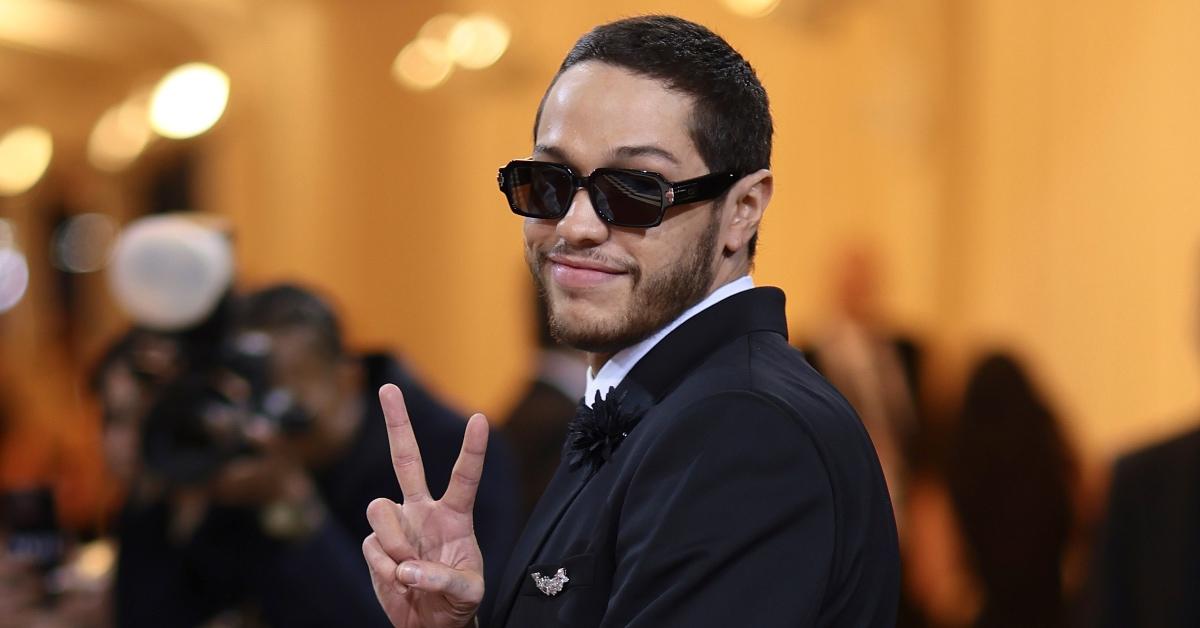 Former Saturday Night Live (SNL) cast member Pete Davidson has gained significant attention over the last few years not only for his comedic roles but also for the women he has dated. Davidson began working on SNL at the age of 20 and quickly rose to become one of the "most memorable performers" to appear on the show.
Article continues below advertisement
Article continues below advertisement
Here's a look at Davidson's past, including his battle with mental illness, his net worth, and how he has managed to land a date (or two) with some of Hollywood's most desirable women.
Peter Michael Davidson
American actor and comedian
While Pete Davidson is best known for his roles on Saturday Night Live, he has appeared on various shows and in movies, some of which include Wild 'N Out, Jimmy Kimmel Live!, and The King of Staten Island. He has continued to work on various projects following his departure from SNL in May 2022 and is focusing on his relationship with Kim Kardashian.
Birthdate: November 16, 1993
Birthplace: New York
Education: Graduated from Xaverian High School (2012)
Attended St. Francis College for one semester but dropped out to pursue a career in comedy
Marital status: Unmarried, dating Kim Kardashian
Kids: 0
Article continues below advertisement
What is Pete Davison's net worth?
For someone who didn't start pursuing their comedic career until the age of 16, Davidson has managed to develop quite the track record in a short period of time. The comedian also grew his net worth up to an impressive amount. According to Celebrity Net Worth, Davidson landed his first comedy role at a Staten Island bowling alley. He was 16 at the time.
After graduating high school and attending college, Davidson decided to put his studies behind him (by dropping out) and focused on his career as a comedian. The SNL star went on to appear on Failosophy, which was an MTV comedy series that ran from February 14 to April 25, 2013. A year later, Davison would become one of the youngest cast members to appear on SNL.
Article continues below advertisement
Article continues below advertisement
While there is no doubt that it was Davidson's skills and talents that earned him a place on one of the most-watched late-night live sketch comedy shows, it was his connection with Bill Hader that helped him secure an audition for the role. Davidson had the opportunity to work with Hader after landing a small part in the film Trainwreck, which made its debut in 2015.
Article continues below advertisement
Although Davidson was generally recognized for the hilarious characters he plays on SNL, including the beloved Chad who was known to shrug off serious matters nonchalantly, he landed other gigs, including a spot on Gotham Comedy Live, which aired on March 9, 2017. In June 2022, Davidson was also featured on the Netflix special, Pete Davidson Presents: The Best Friends.
Article continues below advertisement
Through his work as a comedian, Davison was able to grow his net worth to $8 million. The actor and comedian reportedly earned $15,000 for each SNL episode he appeared on, though he may have earned more as the demand for his character grew.
Article continues below advertisement
According to Celebrity Net Worth, the highest-paid cast members on SNL make roughly $25,000 per episode. Perhaps Davidson began earning higher compensation as his fan base grew.
Pete Davidson might be rich, but his money isn't enough to resolve his mental struggles.
It isn't a secret that Davidson struggled with a mental illness in the past. In fact, he openly admitted it while performing live on SNL. At just seven years old, Davidson's father, Scott Davidson, was killed during the 9/11 attack. Davidson had been working as an NYC firefighter at the time and was last seen entering the Marriott Trade Center moments before it collapsed.
Article continues below advertisement
Article continues below advertisement
Following his father's death, Davison struggled in school and reportedly began experiencing suicidal thoughts. To this day, Davidson has expressed his struggle with mental illness and sometimes even mocks his condition.
A look at who Pete Davidson has dated and who he's currently dating.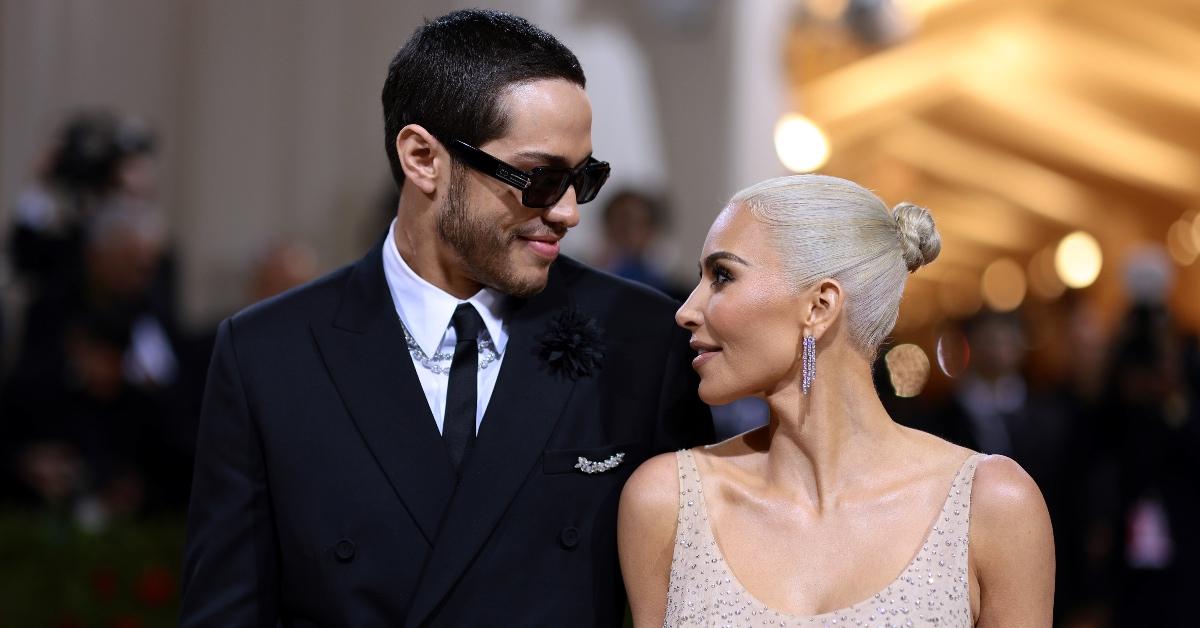 While Davidson is arguably one of the best comedians ever to appear on SNL, it isn't only his comedic talents that draw the media into his business. Unlike some TV stars who date low-profile individuals, Davidson has gone straight for Hollywood's best. From actress Kate Beckinsale to Bridgerton star Phoebe Dynevor, Davison has dated some well-known names in Hollywood.
While Davidson is now making headlines for dating billionaire Kim Kardashian, he was engaged to singer Ariana Grande from June 2018 to October 2018.