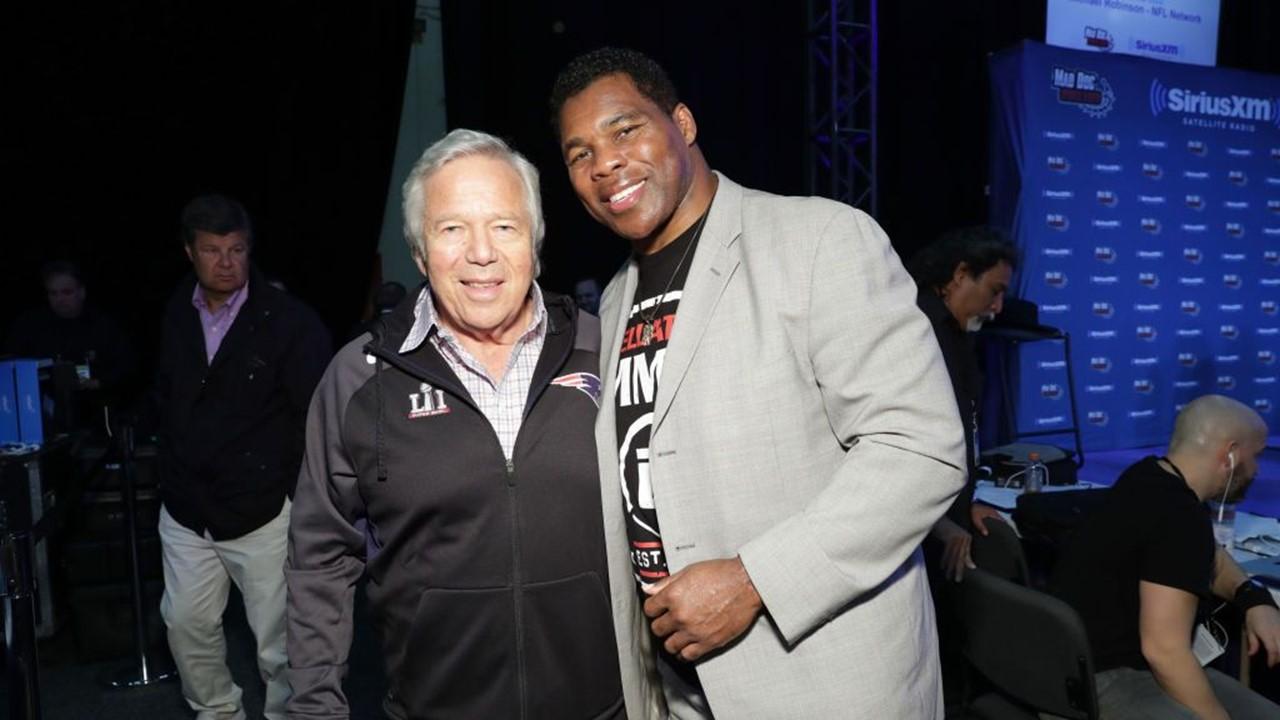 Herschel Walker Is Ahead in Georgia Race, Voters Look Past Mental Health Issues
As Herschel Walker goes head-to-head with Senator Raphael Warnock for the state of Georgia, issues with the NFL star's mental health still linger. Although Walker has struggled with mental issues in the past, it hasn't hurt his chances of winning. However, his relationship with former President Donald Trump is hanging in the balance.
Article continues below advertisement
Article continues below advertisement
Walker has been considered a front runner for the U.S. Senate position. He's well known for his previous NFL career and has been backed by former President Donald Trump.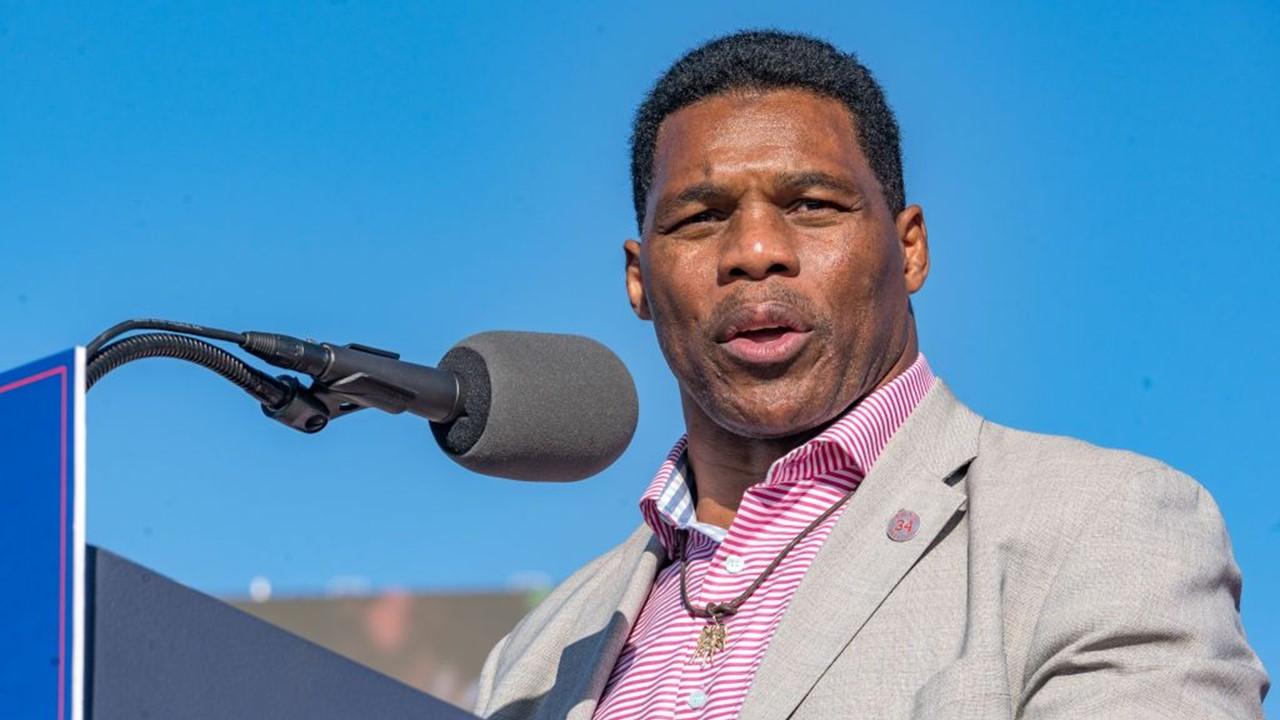 Article continues below advertisement
Herschel Walker has dealt with mental health issues in the past.
Walker has always been open about his battle with mental health since he has dealt with it since he was a child. In his book, Breaking Free, the former NFL player talked about being diagnosed with a dissociative identity disorder.
According to WebMD, dissociative identity disorder, also called multiple personality disorder, is a severe form of dissociation, which is a mental process that produces a deficit of connection throughout someone's thoughts, feelings, sense of identity, or actions. The disorder can stem from various factors such as trauma, environmental stresses, abuse, emotional neglect, and more. When triggered, a person with dissociative identity disorder can dissociate themselves from a traumatic situation as a coping mechanism.
Article continues below advertisement
Article continues below advertisement
In his book, Walker says he was diagnosed with the disorder in 2001, and the book was published in 2008. So, his history of mental illness has been public for many years, but it has resurfaced since he's a politician running for U.S. Senate in Georgia.
Article continues below advertisement
In 2011, Walker was involved in an incident where he got into a dispute with his ex-wife Cindy Grossman. He reportedly threatened to "blow her head off." His ex-wife has been public about the domestic violence she went through during her marriage to Walker. The former NFL player admits to his wrongdoings but has always said it was due to mental health.
Article continues below advertisement
Walker has had the police called on him on numerous occasions. In 2001, Walker's therapist told authorities that he was "volatile" and armed with a handgun. The police report claims Walker was talking about having a shootout with authorities.
Article continues below advertisement
Walker wasn't charged after the incident. While he has moved on from his previous violent incidents, politicians and media have brought up his past. They have suggested that Walker shouldn't even be considered for Georgia's U.S. Senate spot.
Article continues below advertisement
Article continues below advertisement
Throughout the year, Walker has gone to different communities and military facilities to help educate people on mental health and share his experiences. Walker is an advocate for talking about mental health, and he has always wanted people to not feel like dealing with it is a bad thing. Whether or not he has turned a new leaf, Walker's resurfaced past has impacted his candidacy. Some politicians wonder why he was even considered in the first place.
Some have speculated that Walker may have CTE.
While CTE can't be diagnosed until after a person passes away, symptoms can appear when a person is still alive. CTE (chronic traumatic encephalopathy) is a traumatic brain injury that's commonly found in football players and mixed martial artists. Walker played one of the most physically demanding positions in football as a running back. He was also involved in MMA bouts after his NFL career.
Article continues below advertisement
CTE symptoms include depression, aggression, anxiety, impulse control problems, and impaired judgment, according to Boston University. While nobody can actually diagnose Walker with CTE currently, some have wondered if the former athlete has it and if that has contributed to his battles with mental illness.
Article continues below advertisement
Article continues below advertisement
Walker is "mad" at Donald Trump. Polls show Walker is ahead.
Walker has some issues with Trump right now. In an interview with Revolt TV, Walker told host Killer Mike that he's mad at Trump right now. Walker believes that Trump is taking credit for Walker running for Senate. In 2021, Trump stated, "Wouldn't it be fantastic if the legendary Herschel Walker ran for the United States Senate in Georgia?" While Trump posted that question to a general audience, Walker said that Trump never asked him to run.
"President Trump never came out and said 'Herschel, will you run for that Senate seat?'" He explained, "I heard it all on television that 'he's going to ask Herschel,' saying Herschel is going to run... So, I'm mad at him, because he never asked, but he's taking credit that he asked." Walker also told Killer Mike that he and his wife had been praying before he launched his campaign and that God, not Trump, ultimately led him to decide to run.
Article continues below advertisement
Article continues below advertisement
Polling by Emerson College reveals that Walker is ahead of Warnock with Walker at 49 percent and Warnock at 45 percent. Undecided voters account for the remaining 6 percent.
If you or someone you know needs help, use SAMHSA's Behavioral Health Treatment Services Locator to find support for mental health and substance use disorders in your area: https://findtreatment.samhsa.gov​, or call 1-800-662-4357 for 24-hour assistance.