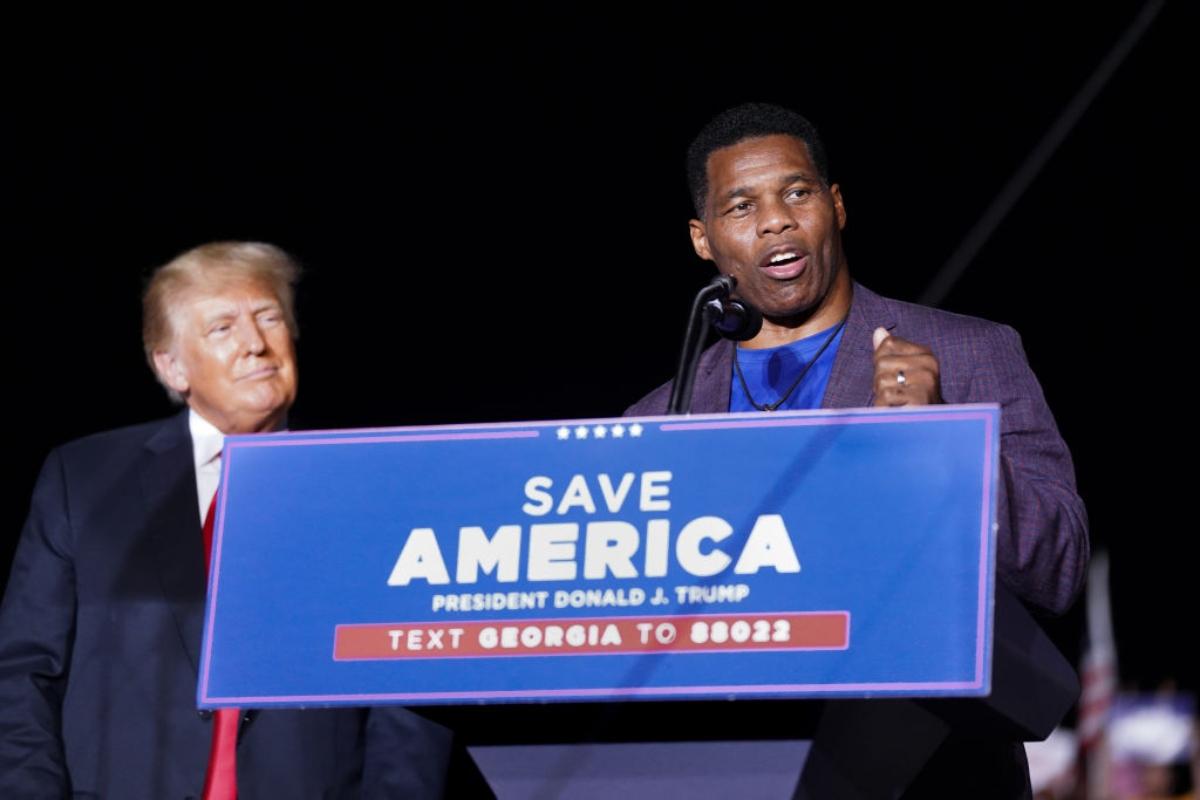 Former NFL Star and Senate Candidate Herschel Walker Has Built an Impressive Net Worth
By Kathryn Underwood

Dec. 16 2021, Published 8:58 a.m. ET
Herschel Walker, a former NFL player who began with the Dallas Cowboys, is a current candidate for the U.S Senate in Georgia. The Republican had an impressive professional football career, competed in the 1992 Winter Olympics, and has a long history of supporting Donald Trump. What's the 59-year-old's net worth today?
Article continues below advertisement
Herschel Walker
Former NFL player and Olympic athlete
Herschel Walker, a three-time All-American as a college football player, went on to play in the now-defunct USFL and then the NFL in the 1980s and 1990s. He played for the Dallas Cowboys, Minnesota Vikings, Philadelphia Eagles, and New York Giants and was the center of a lopsided trade to the Vikings that gave the Cowboys an advantage for years. He competed in the 1992 Olympics as a bobsledder and has become more involved in Republican politics in recent years.
Birthdate: March 3, 1962
Education: BSc in criminal justice, University of Georgia
Partner: Julie Blanchard (married in May 2021)
Cindy Grossman (divorced in 2002)
Herschel Walker's NFL career
Walker, who grew up as one of seven children in a poor family in Georgia, went on to play football at the University of Georgia. He won the coveted Heisman Trophy in 1982 and was elected to the College Football Hall of Fame.
Article continues below advertisement
Before his NFL career, Walker played for the New Jersey Generals in the USFL (then owned by Donald Trump, who extended his contract). Walker moved to the NFL Dallas Cowboys in 1986. In 1989, the franchise traded him to the Minnesota Vikings in exchange for five other players and six future draft picks, a move that proved more beneficial to the Cowboys.
Walker played for several other NFL teams. A few years after his trade to the Vikings, he played for the Philadelphia Eagles. Then, in 1995, he moved to the New York Giants, who are said to have given him a $4.8 million three-year contract. However, he moved back to Dallas to finish up his career following the 1997 season.
Article continues below advertisement
Herschel Walker's family
Walker was married for 19 years to Cindy DeAngelis Grossman, with whom he has one son. Walker's son Christian is an outspoken pro-Trump, anti-BLM social media influencer. Walker became involved with Julie Blanchard some years later, and the two married in May of 2021. They live in Atlanta.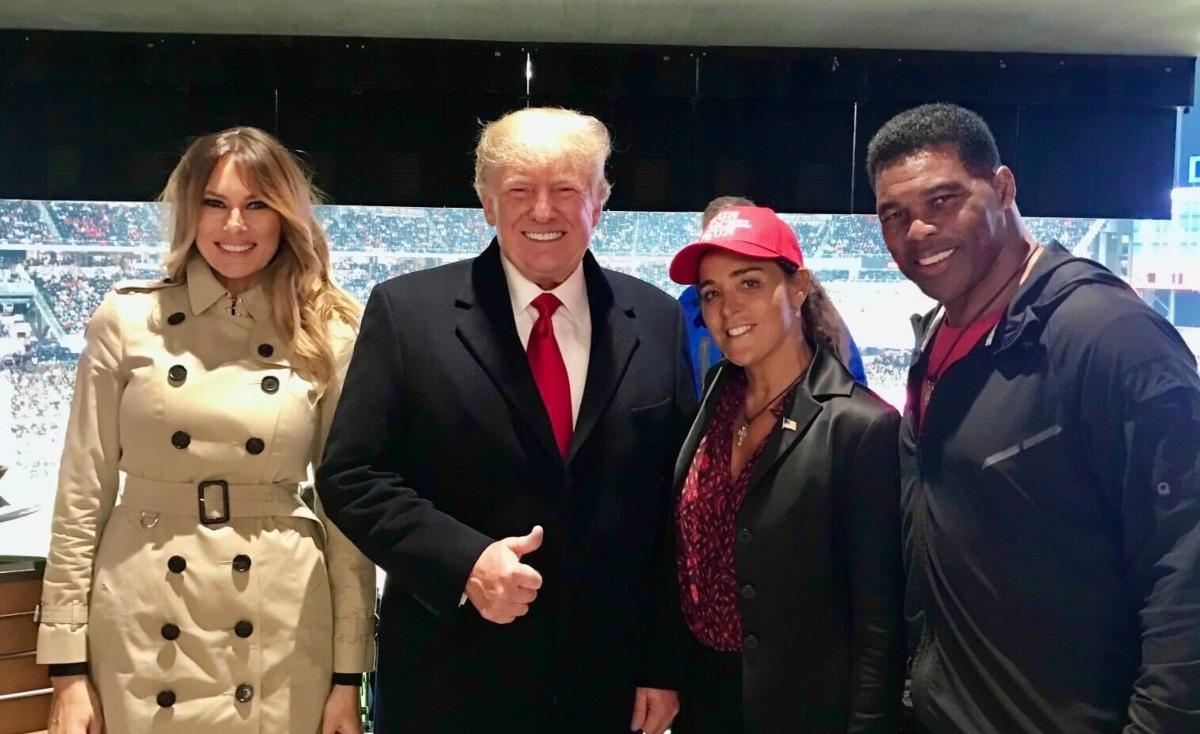 Article continues below advertisement
What are Herschel Walker's political beliefs?
Walker, a longtime Republican, announced his candidacy for the U.S. Senate in Georgia in Aug. 2021. His statement at the time read, according to CNN, "I will stand up for conservative values and get our country moving in the right direction."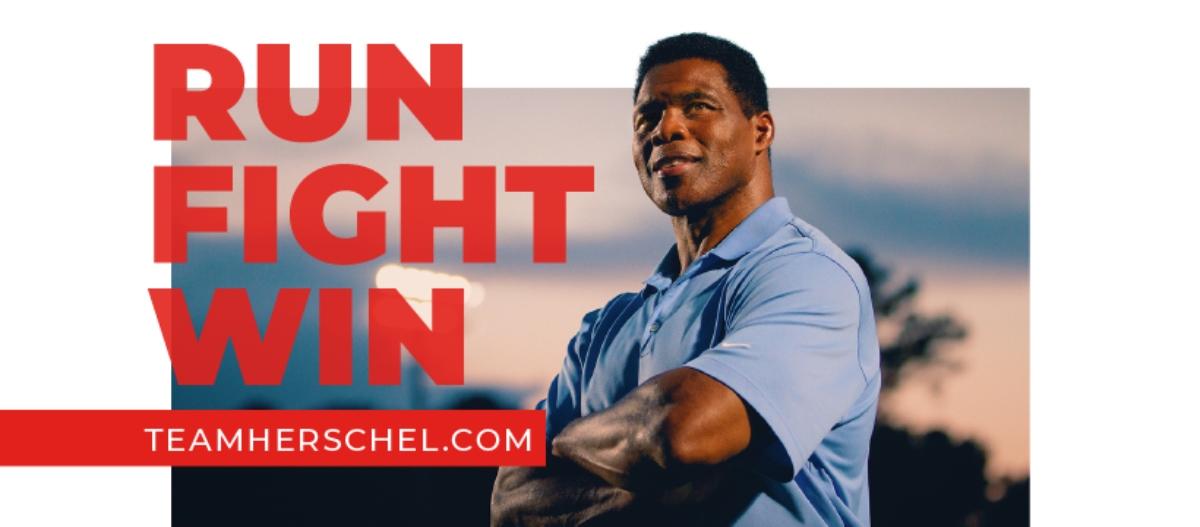 Article continues below advertisement
Walker is running against Democrat Raphael Warnock, who defeated Republican Kelly Loeffler in a runoff election in Jan. 2021. He'll also compete against other Republicans hoping to unseat the Democrat from office.
Allegations of past violence and threatening behavior toward his ex-wife Cindy Grossman have surfaced recently, drawing some concern from Republicans about his ability to win the Senate race. This Georgia Senate midterm election is expected to be key in determining whether Republicans or Democrats will control the Senate.