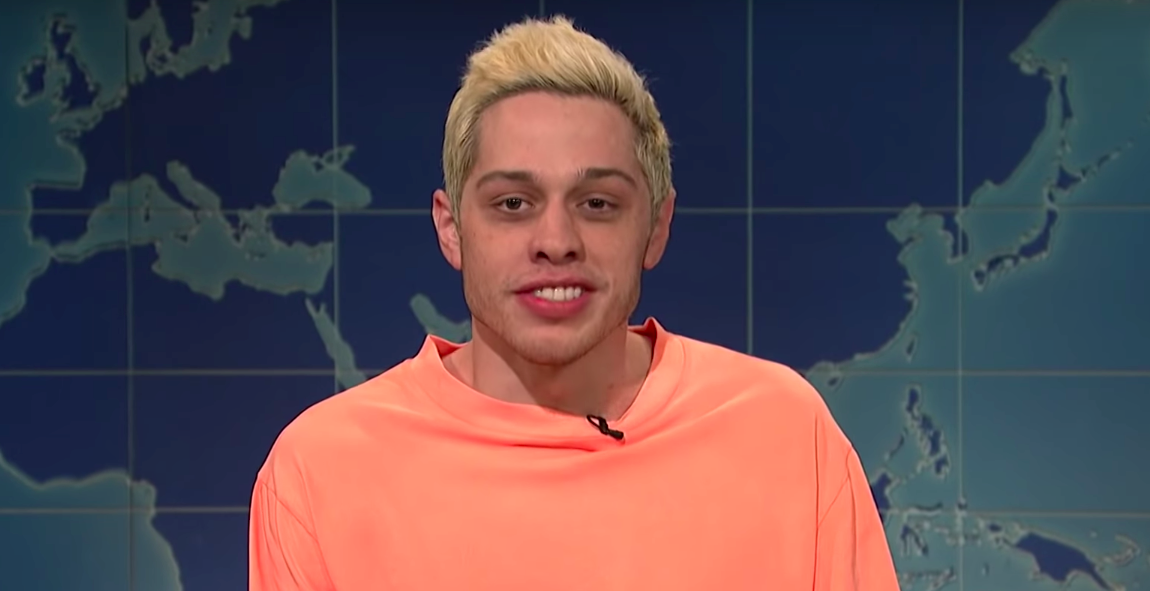 Was Pete Davidson Paying for His Blue Origin Ticket to Suborbital Space?
Quick visits to space—even the suborbital kind—aren't a luxury that most Earthly residents can afford. But actor and comedian Pete Davidson isn't like most. Kim Kardashian's latest boyfriend was supposed to be an honorary guest on Blue Origin's next flight, bringing a bit of notoriety to the Jeff Bezos-led company's upcoming venture.
Article continues below advertisement
Article continues below advertisement
Davidson wouldn't have paid to go to space since he was an honorary guest. Here's what we know about the cost that most people pay for a seat on the Blue Origin flight. See what Davidson would have gotten out of the experience, and when the flight is supposed to launch.
Pete Davidson was supposed to takeoff on March 23.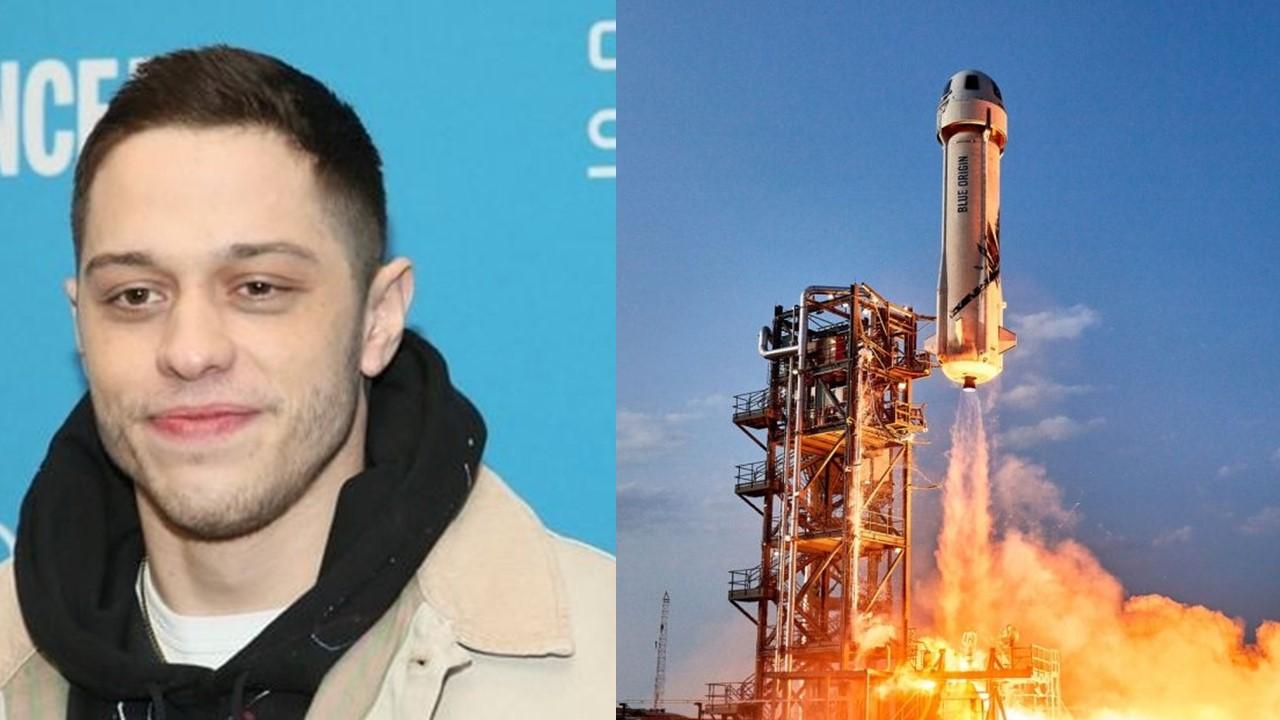 Davidson signed a contract to join the Blue Origin flight to suborbital space on March 23. The target date is fast approaching (though delays are always possible when it comes to space launches).
Article continues below advertisement
On March 18, Blue Origin announced on Twitter that the flight will now take place on March 29. According to the company's tweet, Davidson will no longer be able to join the crew for the flight. Blue Origin will announce the sixth crew member in the coming days. Davidson hasn't commented yet about withdrawing from the flight.
Article continues below advertisement
Article continues below advertisement
How far does the Blue Origin rocket go into space?
The Blue Origin rocket may not be going to the moon, but it's still a gnarly outing to the end of Earth's atmosphere. So far, Blue Origin has launched only as far as 100 kilometers above Earth, a boundary known as the Kármán Line, for a round trip of just over 10 minutes. As the journey comes to a close, the rocket will parachute down to the Texas desert landing area.
Who will be on the Blue Origin rocket?
Since Davidson had to withdraw from the flight, Blue Origin will announce the new sixth crew member soon. Other paying riders will include turnaround CEO (formerly of Party America and California Closet Company) and angel investor Marty Allen, as well as business executive couple Sharon Hagle (SpaceKids Global CEO) and Marc Hagle (Tricor International CEO). Also on board will be educator and entrepreneur Jim Kitchen and former NASA manager George Nield.
Article continues below advertisement
Davidson wouldn't have paid for his ticket.
Davidson would have been the third celebrity to be given the opportunity to go to space as an honorary guest, trailing behind William Shatner and Michael Strahan. While an honorary guest doesn't pay to go to space, the other guests on Blue Origin's New Shepard rocket will be paying for tickets, contributing to the company's $100 million in existing sales (as reported by Bezos in October 2021). New Shepard isn't paid for using tax dollars.
Article continues below advertisement
What's the projected cost for a Blue Origin ticket to space?
In 2021, blockchain platform Tron's CEO Justin Sun paid $28 million in an auction for a ticket on Blue Origin's first flight. While the retail cost of single passenger tickets isn't that high, they're not cheap—their cost could be close to that of competitors such as Richard Branson-led Virgin Galactic, which charges $450,000 for tickets.
Article continues below advertisement
Davidson was likely chosen as an honorary guest due to his friendship with Bezos. Bezos and his girlfriend Lauren Sanchez reportedly ate a meal out with Davidson and Kardashian earlier this year.
How much money does Pete Davidson make?
Davidson is a comedian on Saturday Night Live, has been a screenwriter and actor for movies such as The King of Staten Island (2020), and is the current rival of Kanye West, Kardashian's ex-husband and the father of her children. Making $15,000 per episode of SNL plus holding at least $2.5 million in real estate investments and a plethora of entertainment and brand deals, Davidson has a net worth that's only growing.
Correction note: An earlier version of this story indicated Pete Davidson was a paying passenger. He's an honorary guest, as were celebrities Michael Strahan and William Shatner.