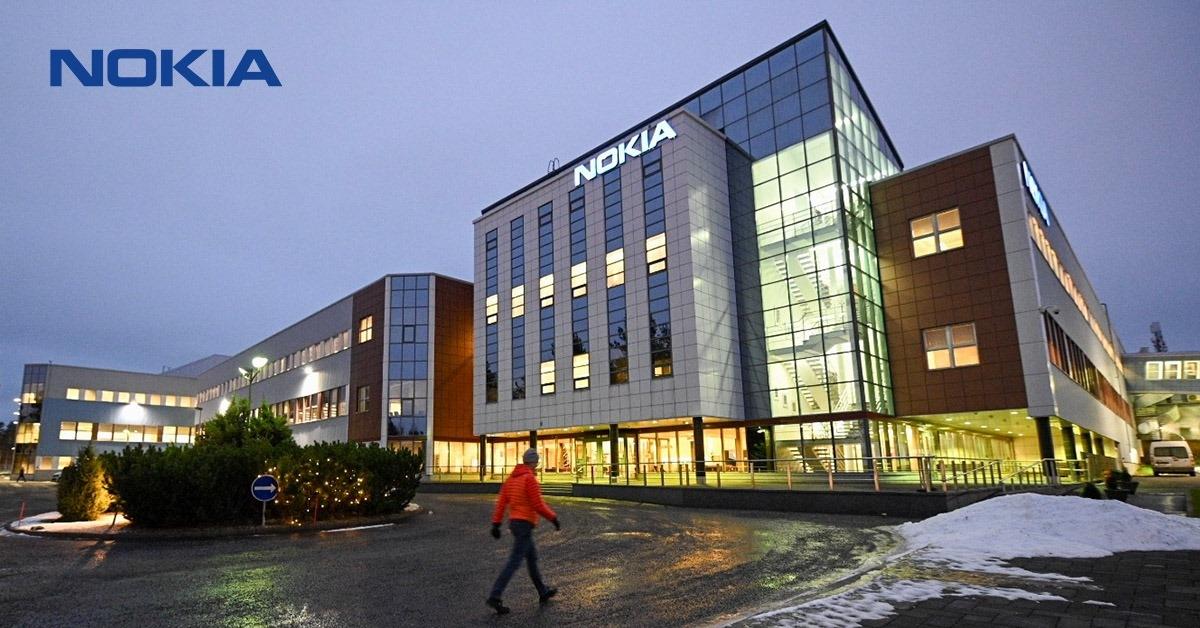 Is WallStreetBets Behind the Movement in Nokia (NOK) Stock?
On Apr. 29, Nokia (NOK) stock rose more than 11 percent after the company reported surprisingly solid first-quarter earnings results. Nokia stock has pulled back 52.3 percent from its 52-week high. However, it has low short interest now. Is NOK stock the next short squeeze target for retail investors on WallStreetBets?
Article continues below advertisement
Article continues below advertisement
In the first quarter, Nokia's sales jumped 3 percent year-over-year to $6.2 billion (5.08 billion euros), beating Wall Street's expectation of $4.74 billion. The telecom equipment provider posted first-quarter EPS of 7 cents, up from 1 cent a year ago and beating analysts' estimate of 1 cent. The strong results were led by solid sales of 5G equipment in Nokia's mobile network segment.
Nokia stock has low short interest
On Apr. 29, nearly 28.2 million Nokia shares were shorted, compared with 24.3 million on Apr. 22. Nokia's short volume ratio also decreased to 8.7 percent on Apr. 29 from 17.3 percent on Apr. 22.
Article continues below advertisement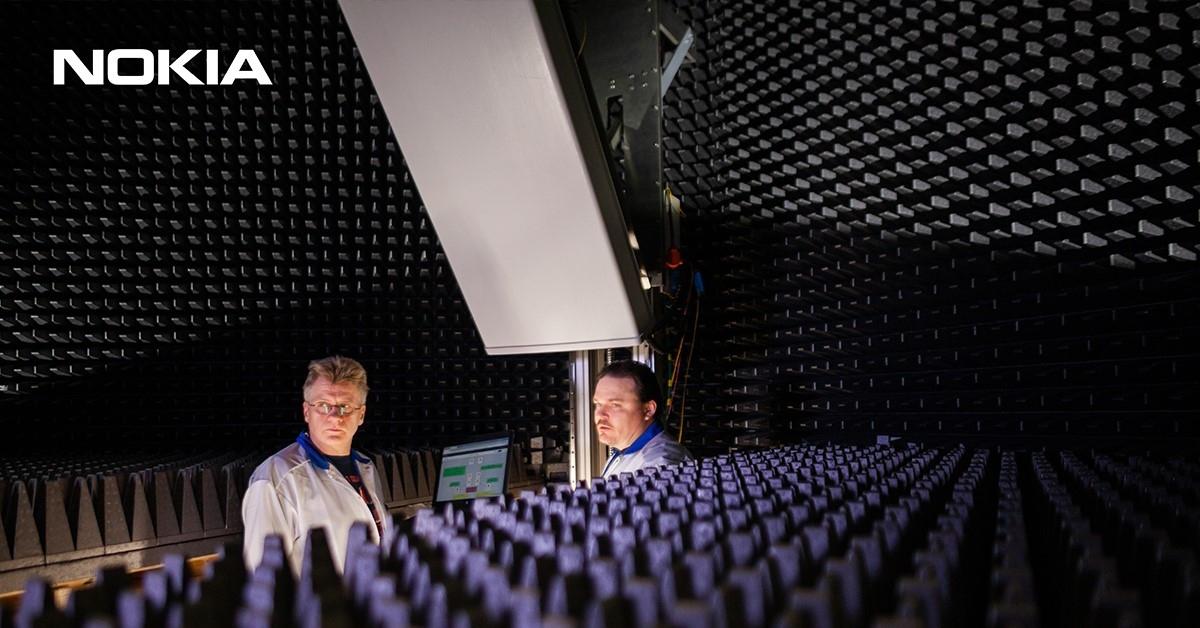 Short interest is also known as days-to-cover ratio, because it suggests the number of days short-sellers would require to cover their positions depending on the average traded volumes. Nokia stock has a days-to-cover ratio of 0.3.
Article continues below advertisement
Article continues below advertisement
Reddit's WallStreetBets thinks Nokia stock is undervalued
Nokia has become a major discussion point on Reddit's WallStreetBets forum, which initiated the AMC Entertainment and GameStop short squeezes. The widespread belief in the group is that NOK stock is significantly undervalued. One post forecasts NOK stock could double by the end of 2021.
NOK stock hit $9.79 at the end of Jan. 2021, but it's worth noting that this was mostly driven by Reddit traders. The stock dropped sharply after the burst of euphoria, which is common in short squeezes.
Article continues below advertisement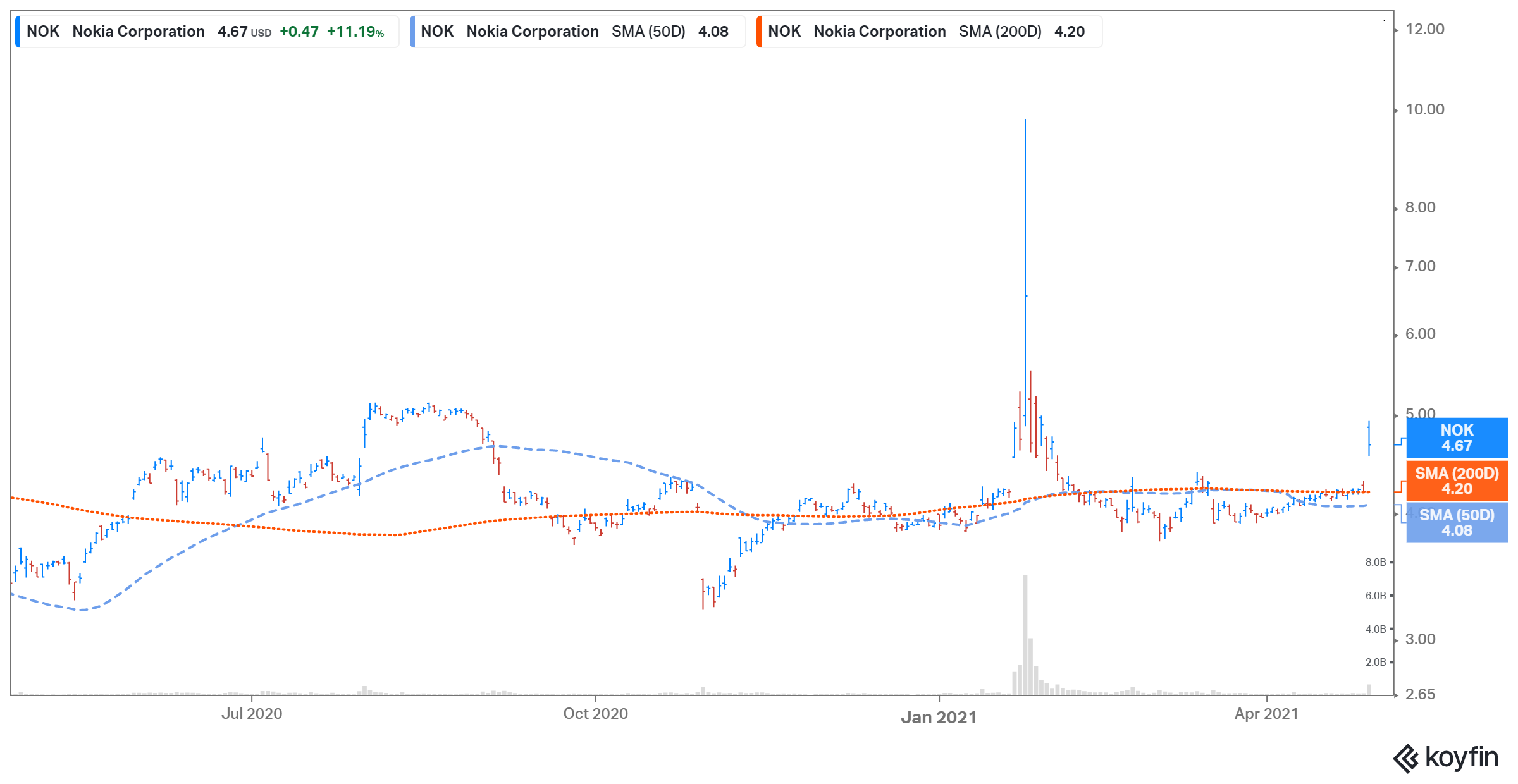 Article continues below advertisement
A short squeeze isn't possible in NOK stock
With a low short interest ratio, NOK stock isn't a likely short-squeeze candidate in the technology sector. Usually, a days-to-cover ratio of more than 10 is seen as high by traders.
Article continues below advertisement
Has NOK been impacted by the global chip shortage?
Nokia CEO Pekka Lundmark believes that the global semiconductor shortage may continue till 2023. On Apr. 29, Lundmark said that the current impact on Nokia's business operations isn't significant, though the company does have to wait for a few months for supplies. Until recently, the global chip shortage had mostly impacted automakers, but it's now expanding to other industries. Apple and Samsung Electronics have also faced chip shortages.
Article continues below advertisement
Article continues below advertisement
Is NOK a good turnaround stock to buy?
Nokia is valued at an NTM (next-12-month) EV-to-sales multiple of 0.90x, which looks attractive compared with those of other telecommunication companies. Motorola Solutions and Ericsson have NTM EV-to-sales multiples of 4.6x and 1.5x, respectively.
Nokia could be a good 5G stock, and its market seems appealing. The company has maintained its 2021 sales outlook of $25 billion–$26.4 billion (20.6 billion–21.8 billion euros). The 5G infrastructure market is forecast to grow to $47.8 billion by 2027 from $0.8 billion in 2019.
According to MarketBeat, analysts' average target price is $5.50 for NOK stock, which is 17.8 percent above its current price. Of the 16 analysts tracking Nokia, six recommend "buy," nine recommend "hold," and one recommends "sell." Their highest target price of $6 is 28.5 percent above the stock's current price, and their lowest target of $5 is 7.1 percent above.