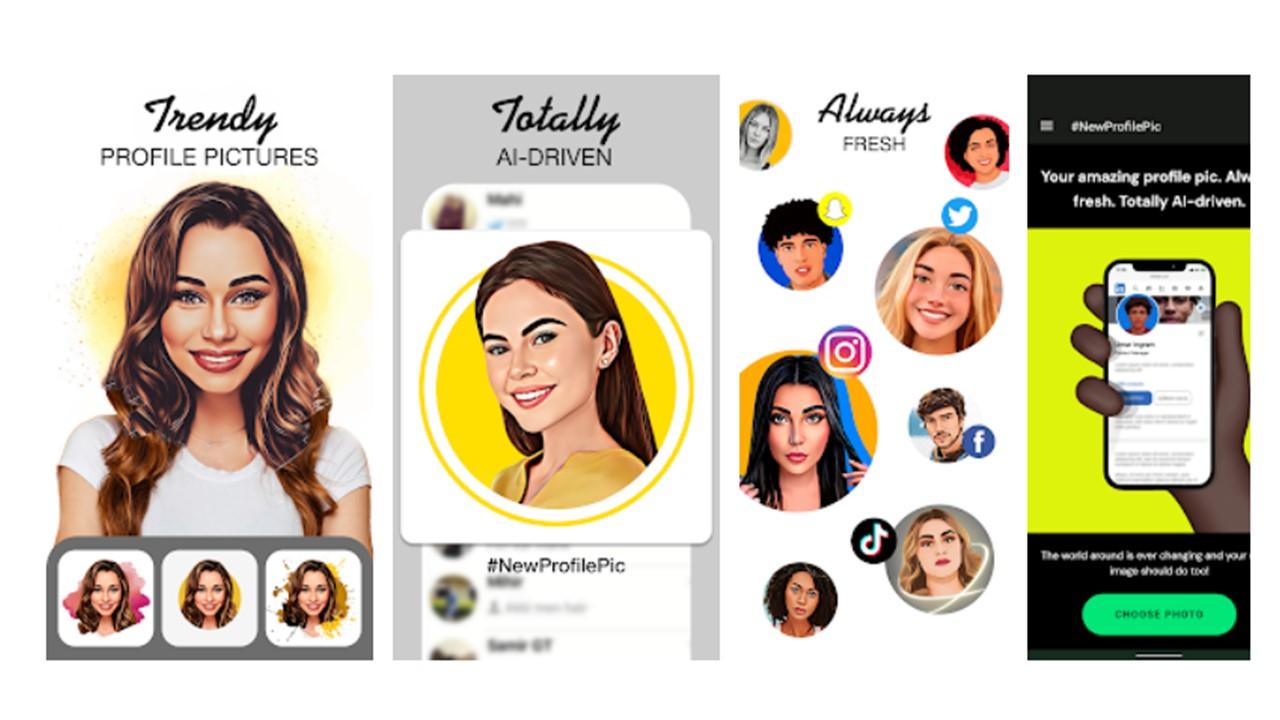 Rumors Claim the NewProfilePic App Is a Scam — Use Caution
By Kathryn Underwood

May 11 2022, Published 12:08 p.m. ET
In a newly-viral internet phenomenon, the app called "NewProfilePic" has become quite popular. As is common with any app that does something to a person's face or image, people love to turn over their photos for fun edits. This particular app does offer some reasons for concern, but rumors about the NewProfilePic app being a scam haven't been confirmed.
Article continues below advertisement
NewProfilePic takes an image you provide to the app and converts it to appear like a painting. These cartoon painting versions of your profile picture can be created when you download the app from iOS or Android app stores. Twitter users are warning others that the NewProfilePic app is a scam.
Article continues below advertisement
The NewProfilePic app is apparently Russian.
The app that thousands are flocking to originates from Russia. According to DailyMailOnline, the app comes from the company Linerock Investments, which is based in Moscow near the Russian Ministry of Defense. The who.is database shows the app company being registered in Moscow.
Given the highly charged atmosphere around Russia and its war with Ukraine, it's understandable that users might be wary of using Russian-based apps. NewProfilePic uses high-quality photos that could possibly work for facial recognition.
Article continues below advertisement
ESET Internet Security's Global Cybersecurity Adviser Jake Moore said to DailyMailOnline, "This app is likely a way of capturing people's faces in high resolution and I would question any app wanting this amount of data, especially one which is largely unheard of and based in another country."
The company says in its data privacy policy that it collects personal information voluntarily. Some of that data includes your name, email address, user name, and details on your social media accounts.
Article continues below advertisement
So far, the "scam" rumors appear to be just rumors.
No reputable sites have reported instances of identity theft or financial losses by users of NewProfilePic yet. However, that doesn't mean some sort of scamming activity isn't happening. HITC.com notes that the rumors of NewProfilePic being a scam appear unfounded, but that caution is still recommended.
DailyMailOnline said a representative from the app company stated that images uploaded to the app are sent to Amazon servers where the photo-altering effects are applied, then deleted after two weeks. The app has very high ratings on the Apple store: 4.9 out of 5 stars over 1,600 ratings.
Article continues below advertisement
Exercise caution around all app usage, especially when personal information or images are required.
Although it seems that there isn't much credible evidence that the NewProfilePic app is a scam, it doesn't mean it's safe to use. Even if Russia weren't involved, it's generally wise to avoid giving out your personal information, including photos, to unknown entities.
Since the U.S. has imposed so many sanctions against Russia and its oligarchs, Russian cyberattacks could be coming — a warning President Biden made in March 2022. Some Twitter users are warning of NewProfilePic being used to carry out such an attack on U.S. citizens.
Article continues below advertisement
Whatever the app, if it makes you at all uncomfortable to share your details with the company, don't ignore that gut feeling. You may want to join those who are deleting NewProfilePic or avoid it altogether.