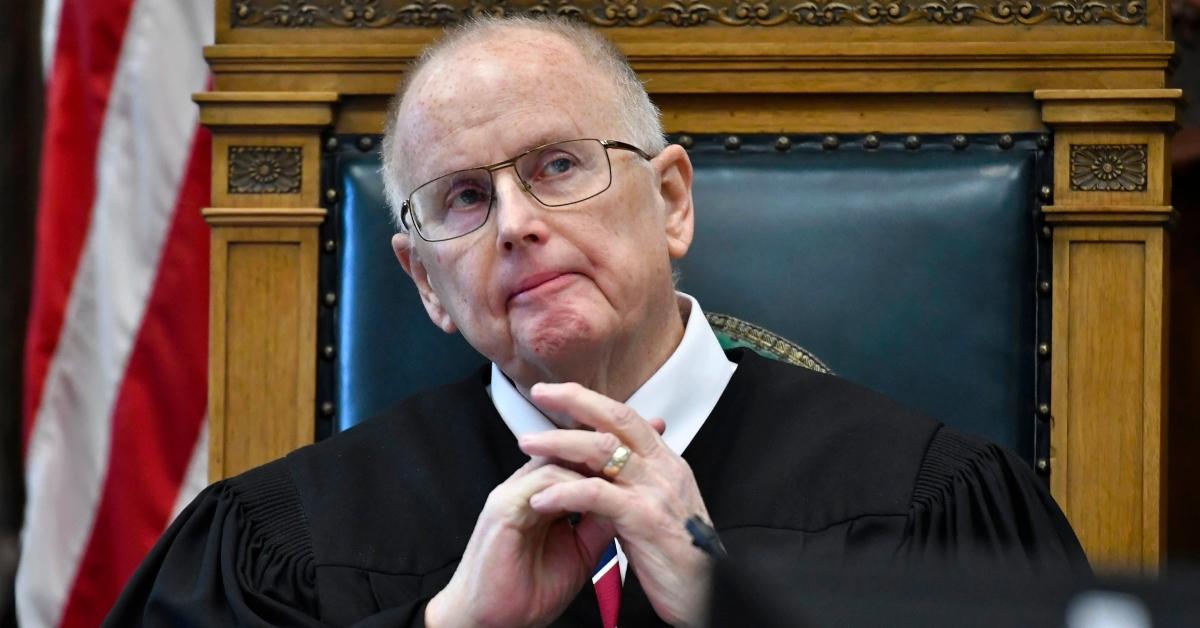 What's Rittenhouse Judge Bruce Schroeder's Party Affiliation?
Many people are questioning Kenosha Judge Bruce Schroeder's party affiliation after several of his rulings in the Kyle Rittenhouse murder trial appear to be more favorable to the defense rather than the prosecution.
Article continues below advertisement
Rittenhouse, 18, is facing two murder charges and a charge of attempted murder for the fatal shooting of two men during the unrest in Kenosha last year following the police shooting of Jacob Blake. Rittenhouse fatally shot Anthony Huber, 26, and Joseph Rosenbaum, 36, and wounded Gaige Grosskreutz, 27.
Rittenhouse, who was 17 at the time, is claiming self-defense. He says that he traveled to Kenosha from his home in Illinois, armed with an AR-15 semi-automatic rifle, to protect businesses from looters.
Article continues below advertisement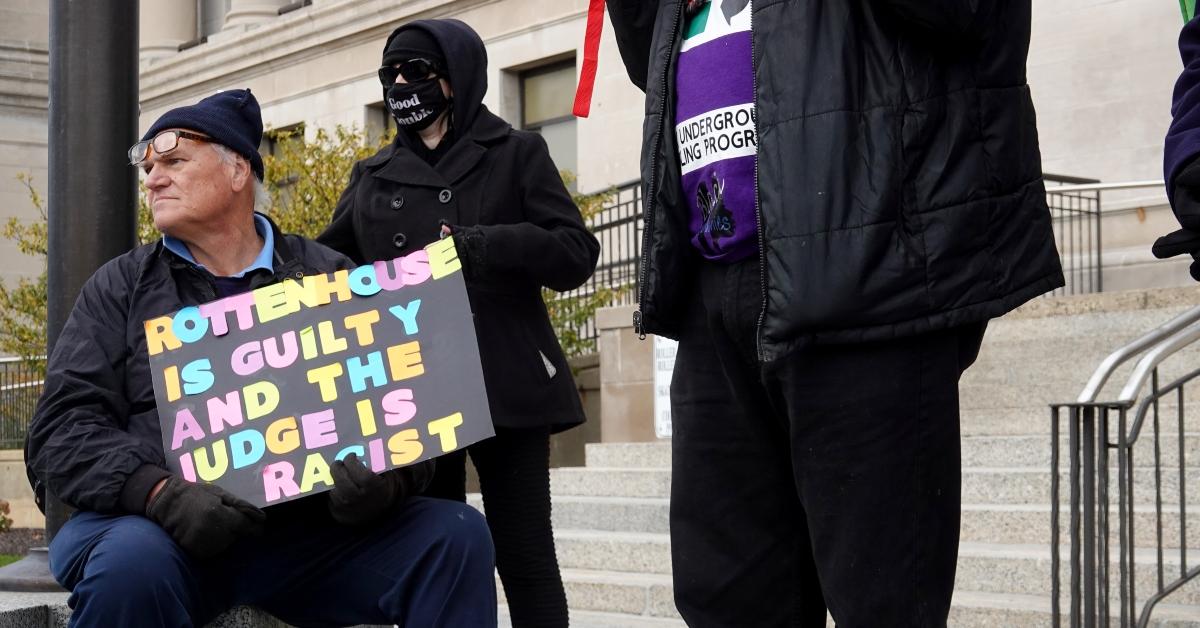 Who appointed Bruce Schroeder?
Schroeder, 75, is the longest-serving circuit judge in Wisconsin. A graduate of Marquette Law School, Schroeder was first appointed as a Kenosha County circuit court judge by Democratic Governor Anthony Earl in 1983. He has run unopposed for his seat in the last three elections. Last year, he was reelected for a term that lasts until 2026.
Article continues below advertisement
Before becoming a judge, Schroeder spent five years as the Kenosha County District Attorney (1972–1977) and worked as a private practice attorney.
Is Bruce Schroeder politically biased?
Several Kenosha area attorneys say that Schroeder doesn't have a political bias, but he does have a tendency to be favorable to the defense side of a case.
Article continues below advertisement
"For a jury trial, if you get him, you are happy as a defense attorney," Kenosha-based defense attorney Michael Cicchini told The Washington Post.
In an interview with Fox News, Cicchini said that Schroeder is "protective of the right to present a defense, the right to confrontation."
Article continues below advertisement
"He's that way for all defendants, regardless of the case," Cicchini told Fox News. "The judge, in my opinion, is not swayed by or interested in politics. He'll apply the rules even-handedly without any influence from the media."
"I'd say he is more pro-defense than pro-prosecution in trial," said Kenosha criminal defense attorney Chris Rose told The Washington Post. "The rulings he has made so far are consistent with what he has done in the past.
Article continues below advertisement
Critics accuse Bruce Schroeder of bias
However, critics of Schroeder are voicing their outrage at Schroeder on social media. They say that his bias is evident in the Rittenhouse murder trial.
Article continues below advertisement
Critics of the judge are mostly upset with his ruling at the beginning of the trial that prosecutors couldn't refer to the men Rittenhouse shot as "victims." He also said the defense couldn't refer to the men as "looters" or "rioters" unless they could prove they were involved in such acts.
In court on Nov. 10, Schroeder dismissed a charge against Rittenhouse for his alleged failure to comply with a curfew and harshly scolded prosecutors for referring to Rittenhouse's silence in months leading up to the trial and introducing testimony he previously ruled inadmissible.
Article continues below advertisement
During the defense's motion for a mistrial, the judge's phone rang and played the tune "God Bless the USA." The song was often used at rallies for former President Donald Trump.
"Kyle Rittenhouse is the son that Judge Bruce Schroeder always wanted but never had," tweeted Trevor McKee Achilles.
"Is Judge Bruce Schroeder actually Kyle Rittenhouse's defense attorney or the judge? Between you can't call the victims, victims, but can call them rioters & looters to the constant babying to the Trump theme song ringtone playing during the trial, I'm not 100% sure," The Jewish Ginger Resister tweeted.