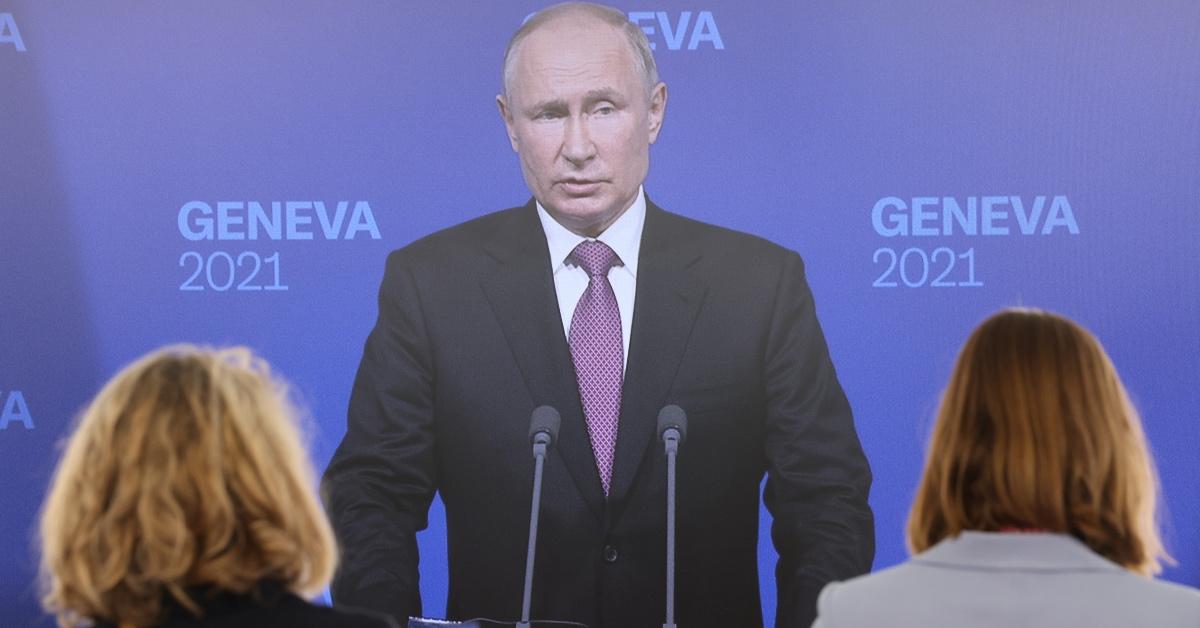 Putin's Physical Health Is in Question, Rumors of a Brain Tumor Circulate
By Jennifer Farrington

Mar. 1 2022, Published 12:18 p.m. ET
A spotlight is being shone on Russian President Vladimir Putin's physical and mental health. Many people think that the possible deterioration of his health may have influenced his decision to invade Ukraine. While some people suggest that the COVID-19 pandemic has caused him to become "withdrawn into himself," others say his potential health problems may be interfering with his decision-making abilities. Does Putin have a brain tumor?
Article continues below advertisement
Over the years, there have been rumors about Putin's declining health including possible cancer and Parkinson's disease.
Sources claim Putin is battling multiple health issues, including cancer.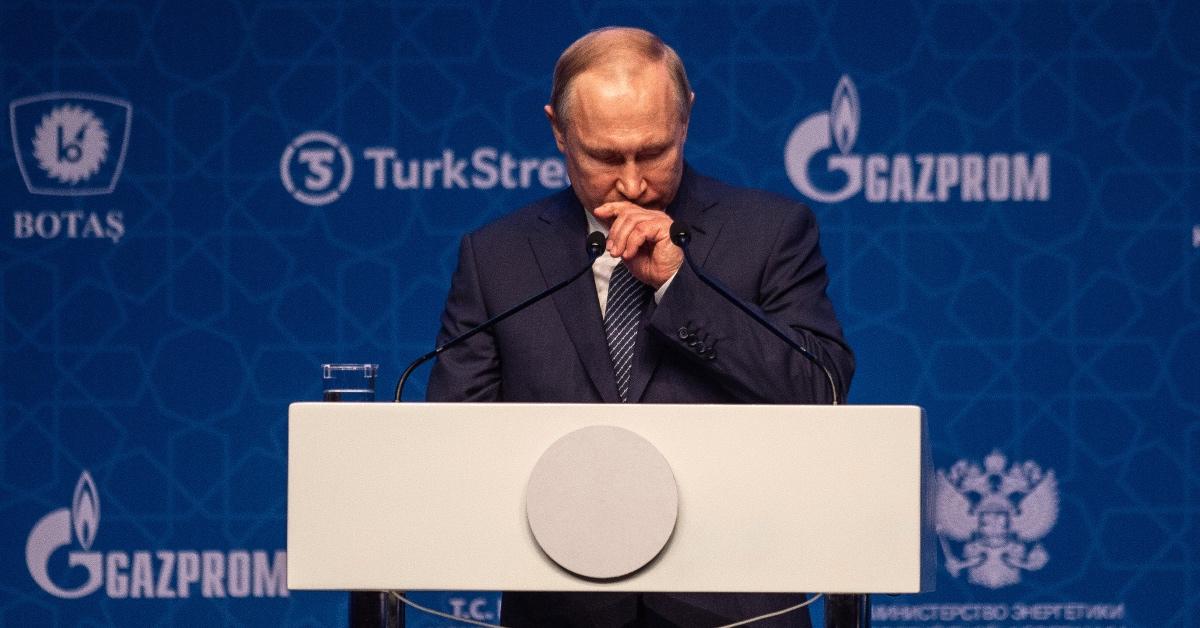 After Putin was captured on video in 2012 and 2014 displaying a reduced right-swing arm, people began speculating that the former KGB officer is suffering from Parkinson's disease.
Article continues below advertisement
According to an article published on the US National Library of Medicine National Institutes of Health website, "reduced arm swing is a well-known clinical feature of Parkinson's disease." The condition generally develops in the early stages of the disease.
In addition to Parkinson's disease, a Putin critic who claims to have sources "at the epicentre of decision making," said the Russian leader also underwent surgery in February 2020, reports DailyMail. The procedure was reportedly needed to treat cancer. The person who made these claims or collected information from inside sources has been identified as Valery Solovei.
Article continues below advertisement
Solovei, former head of the Public Relations Department at Moscow State Institute of International Relations, also thinks that Putin plans to step down from his position due to his declining health. The Putin critic suggests that Russia's leader is grooming his daughter, Katerina Tikhonova, to serve as his successor.
What type of cancer is Putin allegedly suffering from?
Although it isn't clear whether Putin has cancer, Solovei alleges the surgery he underwent in February 2020 was to treat abdominal cancer. Despite the intel Solovei has received, Putin hasn't confirmed that he's suffering from any of the health conditions being discussed across multiple media outlets.
Article continues below advertisement
U.S. Senator Marco Rubio admits "something is off" with Putin.
Since the beginning of the COVID-19 pandemic, Putin has spent most of his time being isolated from others. In the event that he must meet face-to-face with individuals working closely alongside him, they're required to provide fecal samples at minimum once a week "to ensure they do not infect [him]," reports The Times.
In addition to taking these safety measures, it's also being reported that Moscow officials are sometimes required to quarantine for two weeks before they can come in physical contact with the Russian leader. As a result of these severe measures, Tatiana Stanovaya from the political analysis firm R.Politik suggests that Putin has "become distant from the bureaucratic machinery, from the establishment, from the elite."
Article continues below advertisement
Stanovaya also said that Putin "spends a lot of time alone stewing in his own fears and thoughts." U.S. Senator Marco Rubio has suggested that something "is off" with Putin. In a recent Twitter post, Rubio said, "I wish I could share more, but for now I can say it's pretty obvious to many that something is off with #Putin."
Whether or not Putin has been experiencing health issues is still a closely guarded secret within the Russian government. Rumors will likely continue to circulate about his physical and mental health amid Russia's invasion of Ukraine. Despite rumors of a brain tumor, other types of cancer, and Parkinson's disease, nothing has been confirmed.