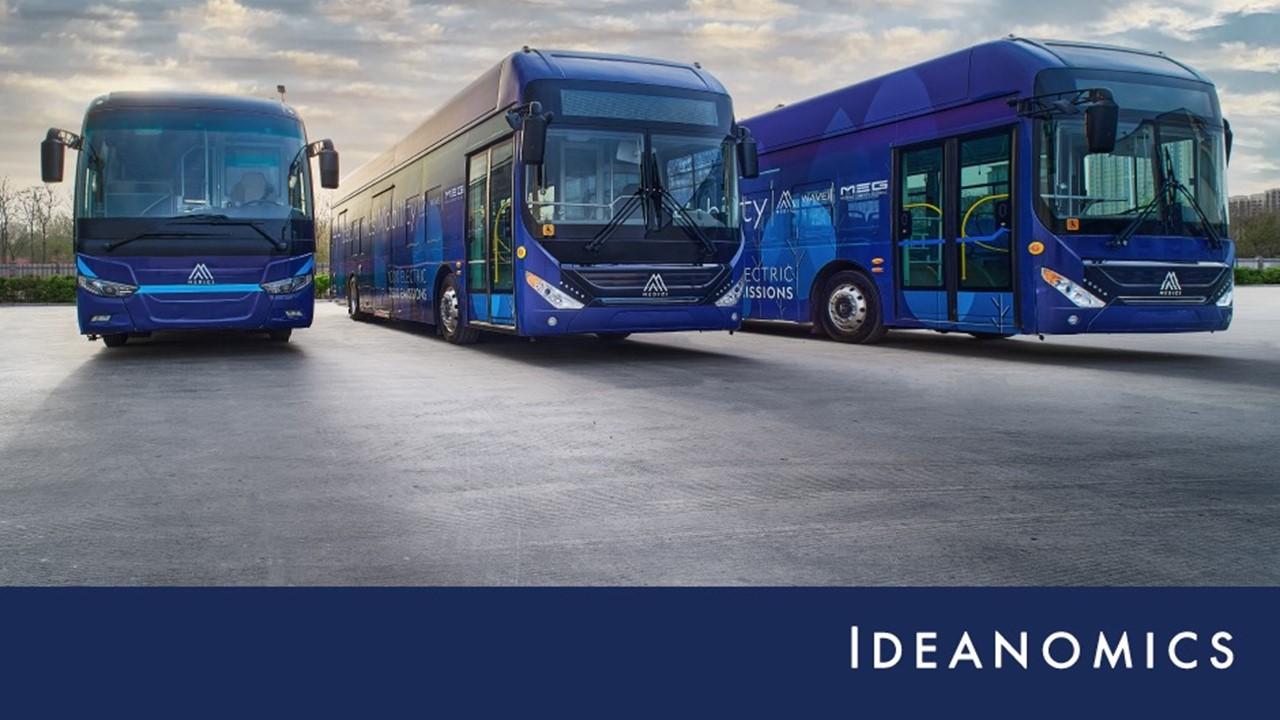 Why Ideanomics (IDEX) Might Be a Risky Bet for Investors
Ideanomics (IDEX) stock rose more than 1 percent on March 31 and gained over 15 percent in the pre-market trading session on April 1. The stock rose significantly after the company reported its full-year 2020 earnings results. IDEX stock has lost 8 percent over the last month but has gained 47 percent YTD. Is the stock undervalued and is it a good buy?
Article continues below advertisement
Founded in 2004, Ideanomics is a financial technology company that leverages artificial intelligence and blockchain technology. The company is focused on the adoption of commercial EVs and building next-generation financial services. Ideanomics' MEG (Mobile Energy Global) division operates as a solutions provider for the procurement, financing, charging, and energy management needs for fleet operators of commercial EVs.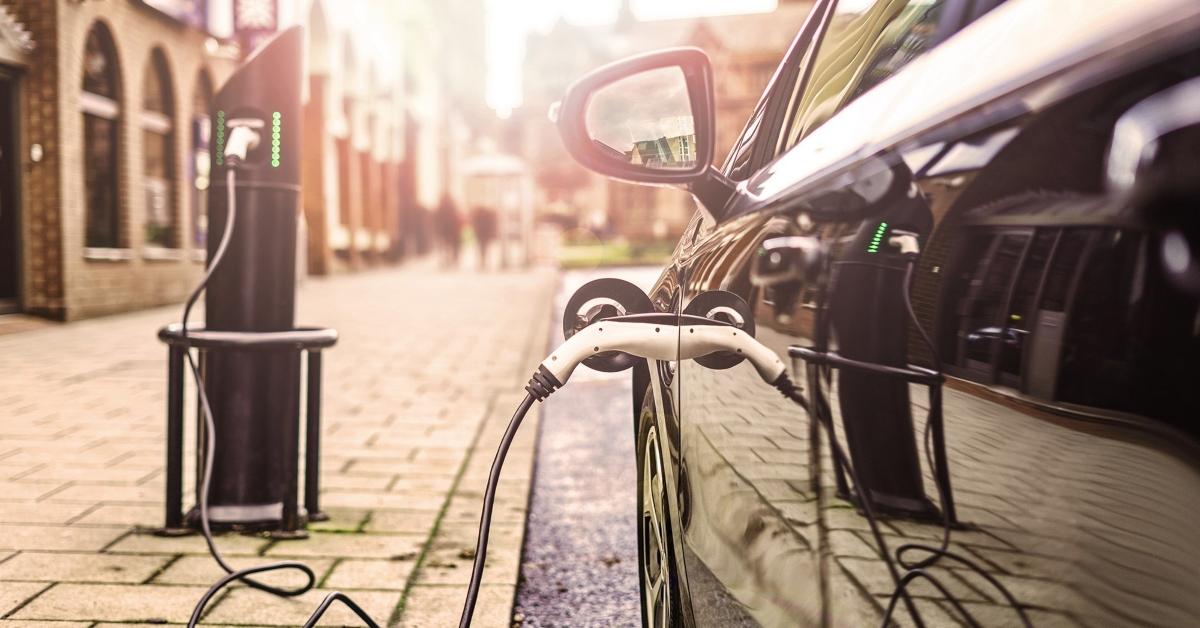 Article continues below advertisement
Ideanomics' 2020 earnings results
Ideanomics posted its full-year 2020 earnings results on March 31 in the after-hours trading session. In 2020, the company reported total revenue of $26.8 million. The company's EV revenue in 2020 was $19.5 million compared to $2.7 million in 2019. Ideanomics' first sales of charging and battery systems are included in its 2020 revenues.
Ideanomics isn't profitable yet. The company reported net losses of $106 million in 2020. This is mainly because Ideanomics didn't generate any revenues from the Digital Asset Management Services contract.
Article continues below advertisement
Ideanomics' stock news
In March, Ideanomics acquired a 20 percent stake in Italian Energica Motor Company for a consideration of $13.2 million. Energica manufactures high-performance electric motorcycles. Ideanomics extends its global presence in the electric vehicle market with the investment in Energica.
Ideanomics stock has attracted short sellers' attention over the last few weeks. According to Koyfin, the short interest in the stock totaled 31.17 million on March 31 compared to 25.14 million on March 22.
Ideanomics' stock price forecast
According to CNN Business, the one analyst tracking IDEX stock has recommended a buy. The analyst expects the stock to hit $5 in the next 12 months, which suggests a 71 percent upside.
Article continues below advertisement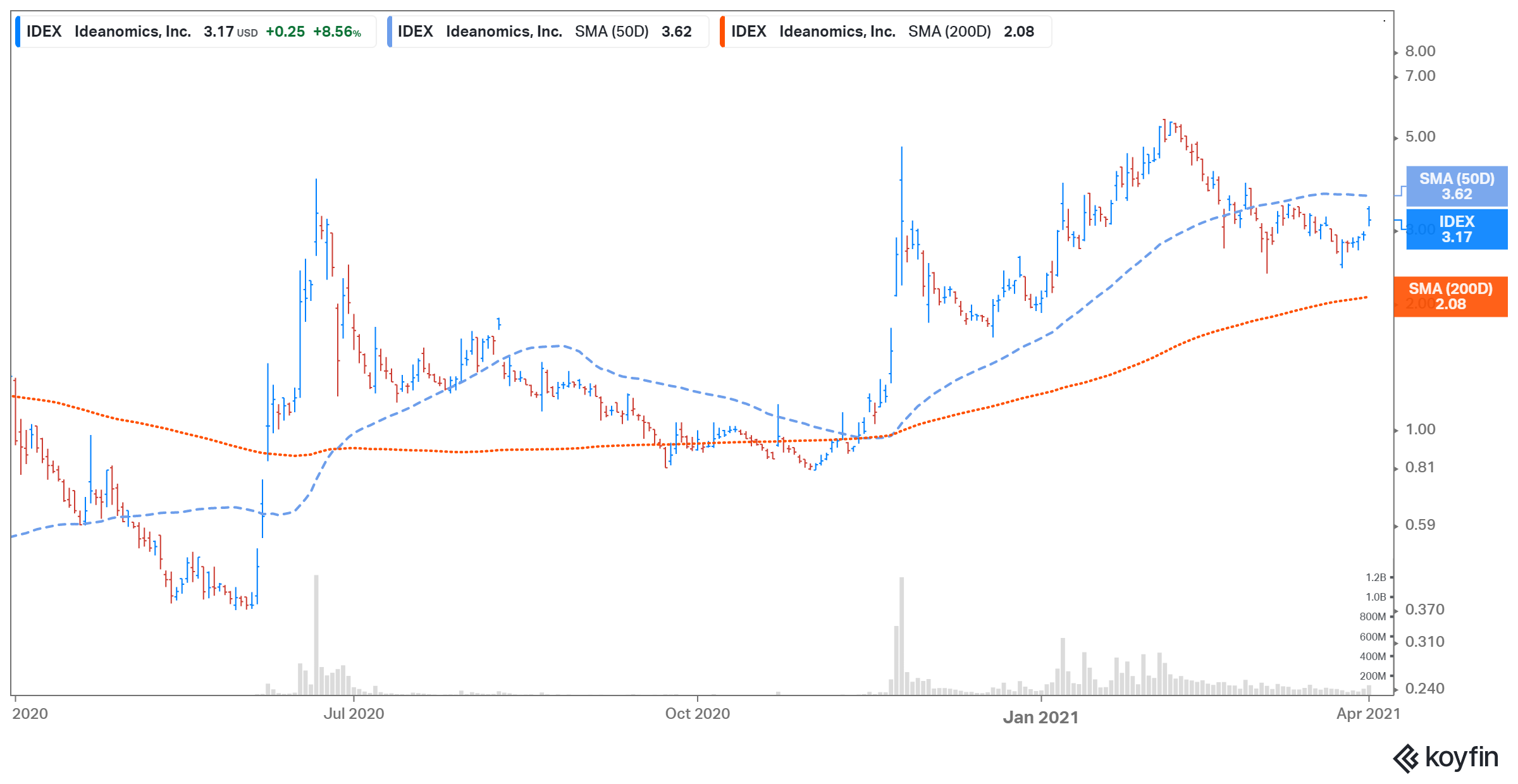 Ideanomics' on a Reddit forum
Ideanomics stock isn't among the most active stocks on the famous Reddit group WallStreetBets. A user by the name "u/psychotrader" posted that IDEX stock could reach $3.63 soon and that the company has tons of potential. Retail investors on the WallStreetBets group have been pumping heavily shorted stocks for a short squeeze since January. WallStreetBets' popular stocks are GameStop and BlackBerry.
Article continues below advertisement
Ideanomics' valuation
From a valuation perspective, Ideanomics is trading at an NTM EV-to-sales multiple of 3.4x, which looks attractive compared to its peers. In comparison, Accolade (ACCD) and TechTarget (TTGT) have NTM EV-to-sales multiples of 9.6x and 8.8x, respectively.
Ideanomics stock is a risky investment.
Investors face significant risk since Ideanomics is a penny stock. The company is generating losses and its business model isn't fully proven. Ideanomics has shifted its focus many times. In 2014, it was formerly known as YOU On Demand, a pay-per-view video-on-demand service provider. Even now, the company is all over the place, including green energy and fintech businesses. As the EV industry becomes more competitive, the companies that have unique propositions will likely succeed.