Why BlackBerry Has a Bearish Stock Forecast in 2021
Wall Street has a bearish price forecast for BlackBerry (BB) stock in 2021. However, investors have defied that and pushed the stock higher.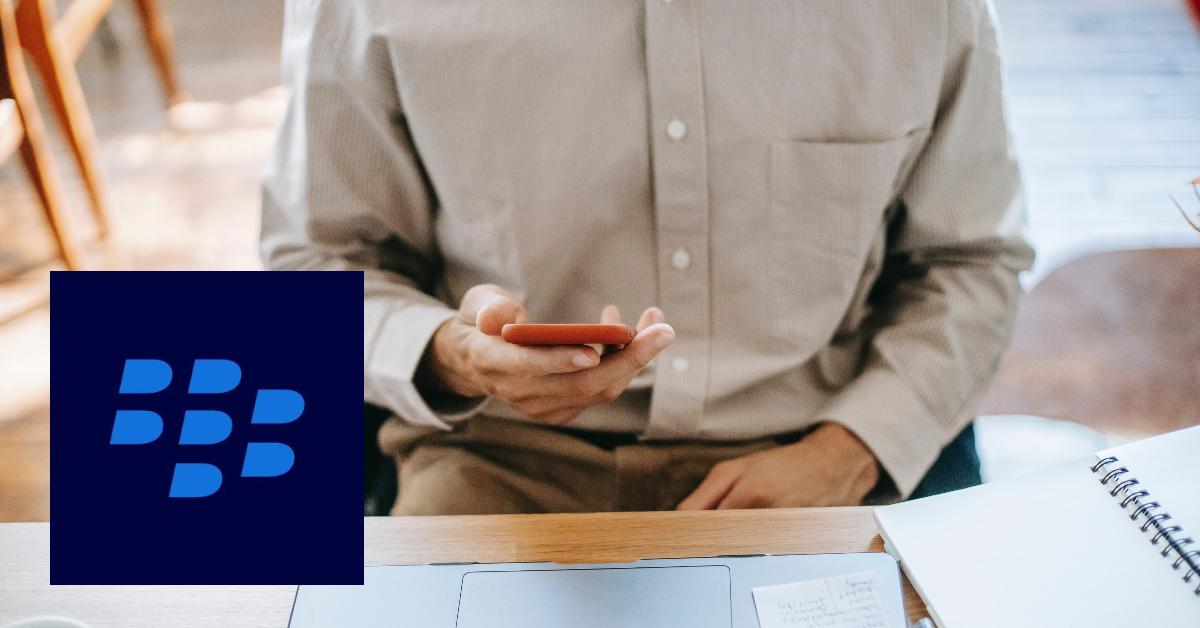 BlackBerry (BB) stock has been volatile in 2021. On Feb. 24, the stock rose 8.9 percent and closed at $11.32. The stock rose despite no company-specific news—it seems to have been driven by the same social media-driven pump that's boosting AMC Entertainment and GameStop. After the surge, what's the forecast for BB stock, and should you buy it?
Article continues below advertisement
Article continues below advertisement
BlackBerry has been shifting from its focus on smartphones due to stiff competition from Alphabet and Apple. In 2013, the company started focusing on cybersecurity, AI, and IoT (Internet-of-Things) technology.
BlackBerry stock is rising again
On Feb. 24, BlackBerry, AMC Entertainment, and GameStop stock surged 9, 18, and 104 percent, respectively. The stocks rose as investors from the popular WallStreetBets Reddit group have triggered a new round of short squeezes.
Article continues below advertisement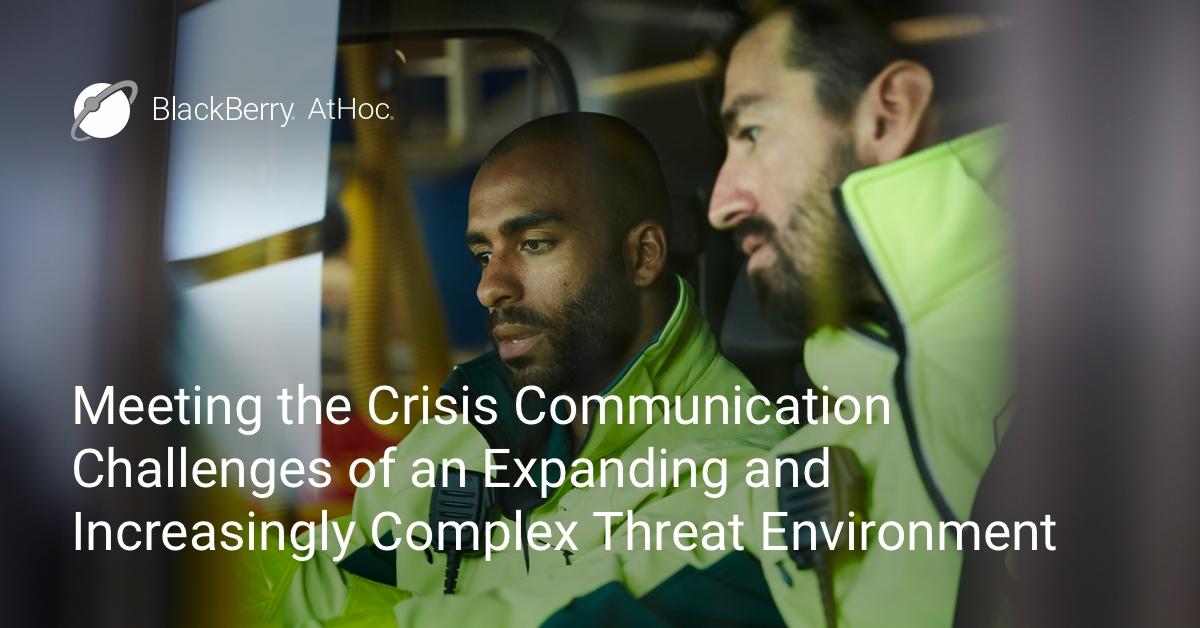 In Jan. 2021, Reddit traders were successful in squeezing out bears. However, like in many short squeezes, the stocks fell after the initial euphoria. BlackBerry stock is down more than 61 percent from its 52-week high of $28.77 on Jan. 27.
Article continues below advertisement
Article continues below advertisement
BlackBerry's short interest
On Feb. 24, nearly 4.84 million BlackBerry shares were shorted, compared with 1.85 million shares on Feb. 23. BB's short volume ratio has also surged, to 12 percent on Feb. 24 from 6.8 percent on Feb. 23.
Article continues below advertisement
BlackBerry's stock forecast
According to estimates compiled by TipRanks, analysts' average target price for BlackBerry is $8.65, which is 23.6 percent below its current price. Of the four analysts tracking BlackBerry, one recommends "hold" and three recommend "sell." Their highest target of $10 is 11.7 percent below the stock's current price, while their lowest of $7.50 is 33.7 percent below.
Article continues below advertisement
On Feb. 16, Canaccord Genuity downgraded BlackBerry stock to "sell" from "hold" but increased its target price to $10 from $8. According to The Fly, analyst T. Micahel Walkley pointed out that BlackBerry has made progress in integrating Cylance and building a "compelling" cybersecurity framework. However, Walkley downgraded the stock based on the current valuation, as he's waiting for "more proof in execution on the new product roadmap."
Article continues below advertisement
BlackBerry's outlook
The long-term outlook for BlackBerry stock is mixed. The company, now focusing on cybersecurity software services, is growing due to digitalization across all sectors. Businesses and governments are prioritizing IT security spending due to several data breaches in 2020.
One resulting problem is that BlackBerry stock now looks expensive compared with other software stocks. BB stock has a market capitalization of about $6.4 billion, which is significantly higher than its projected sales of $943 million for the fiscal year ending Feb. 2021. Next year, its sales are projected to grow to just $1.03 billion. BlackBerry's next-12-month EV-to-sales multiple is 5.81x, while VMware's and Check Point Software Technologies' are 5.15x and 5.57x, respectively.
Article continues below advertisement
Article continues below advertisement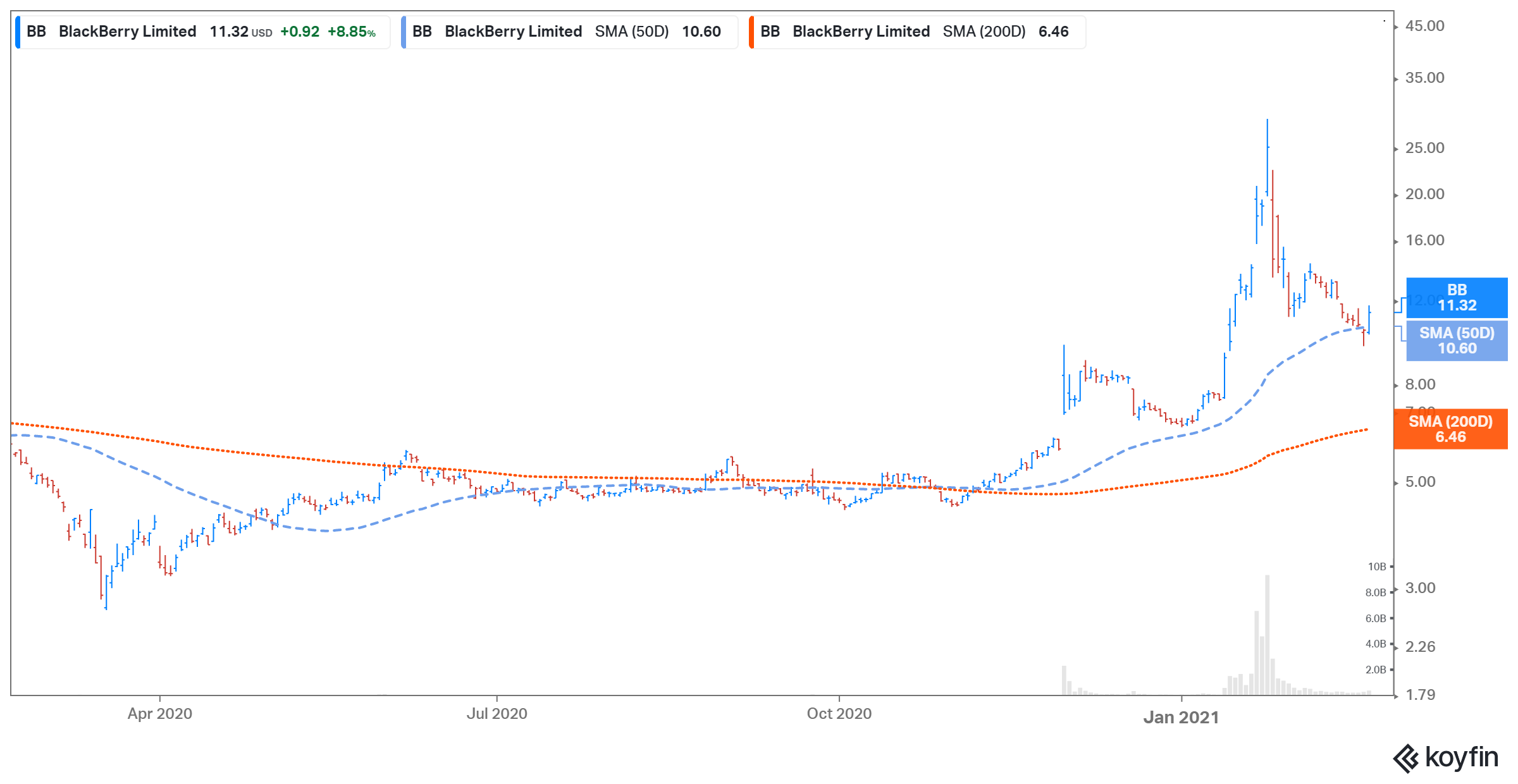 Will BB stock rise more in 2021?
The recent surge in BlackBerry's stock price isn't based on the company's fundamentals. We can expect some weakness in the stock over the next few months as the Reddit-driven short squeeze loses steam. However, BlackBerry's deal with Amazon Web Services could be a big catalyst for BB stock in 2021. In Dec. 2020, the companies announced they were collaborating to offer a new vehicle software solution, BlackBerry IVY. We'll have to wait to see if BlackBerry can grow as a software company.