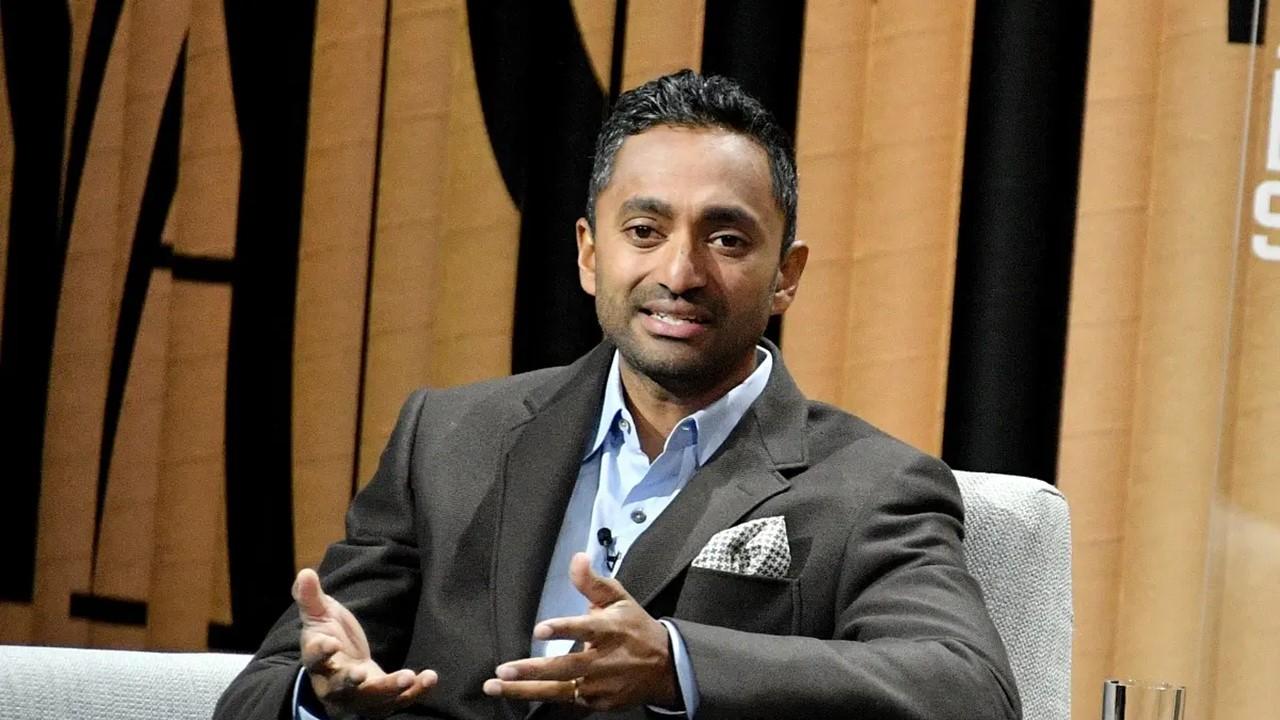 No Target Yet For Chamath Palihapitiya's IPOF SPAC, Still Worth Buying
With the success of many SPACs in 2020, investors are now looking forward to new SPACs and their merger targets in 2021. Investing in a SPAC is a function of the merger target as well as the person sponsoring the SPAC. You need to think in the judgment and business acumen of the sponsor to be able to trust that the target has any potential. One name that has towered above the rest in this space is Chamath Palihapitiya. He is also known as the "SPAC King."
Article continues below advertisement
Article continues below advertisement
Palihapitiya has launched six SPACs — IPOA, IPOB, IPOC, IPOD, IPOE, and IPOF. He has successfully merged three companies with IPOA, IPOB, and IPOC and has found the merger target for IPOE. However, he hasn't found a merger target yet for his fourth or sixth SPACs. The sixth SPAC in the series is Social Capital Hedosophia Holdings. When is IPOF expected to find a merger target? When is the IPOF SPAC merger date?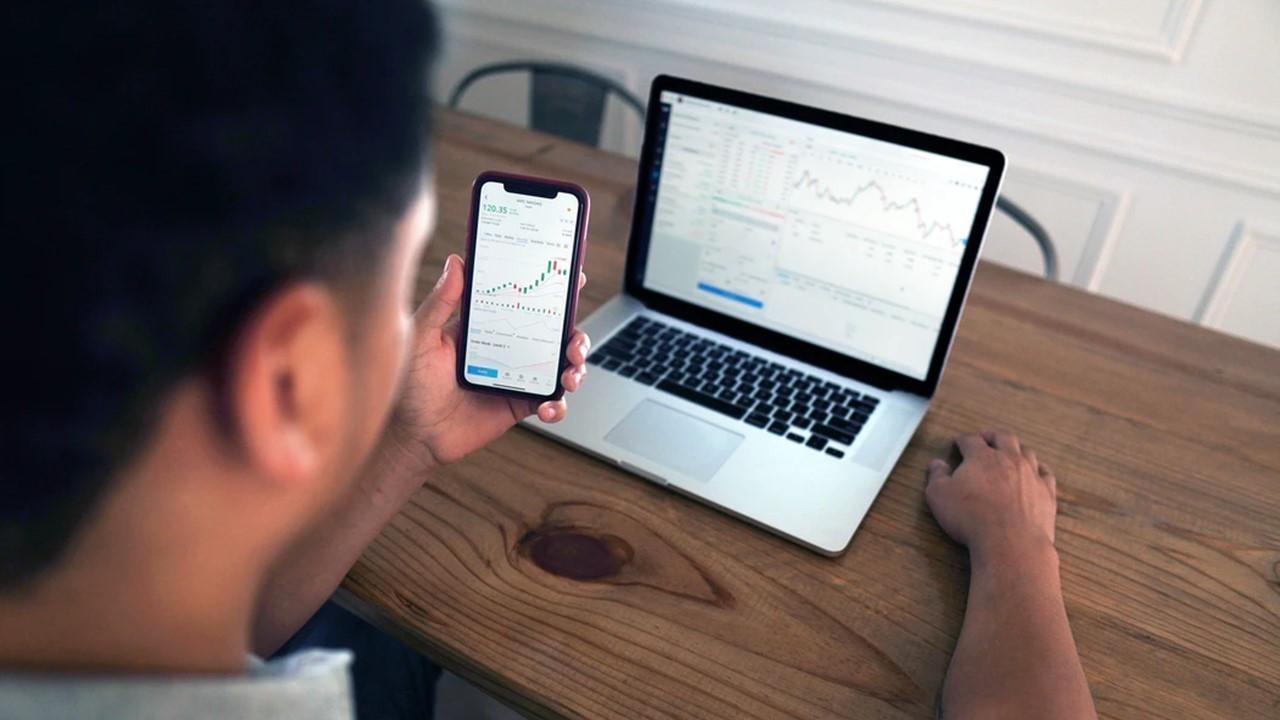 Article continues below advertisement
Chamath Palihapitiya's PIPE investments
PIPE stands for private investment in public equity. In a PIPE, a private investor buys shares of a publicly-traded stock at a price below the current market value per share. Apart from SPACs, Palihapitiya has also invested through the PIPE route. His most recent PIPE investment is Spartan Acquisition Corp. (SPRQ), which is set to merge with Sunlight Financial. Palihapitiya expects it to have an EBITDA margin of 56 percent in 2023. He's buying the stake at a 2023 EV-to-EBITDA multiple of 11x. A $250-million PIPE is funded by Palihapitiya, BlackRock, Franklin Templeton, and Neuberger Berman.
On Jan. 12, he announced a $415 million private investment in commercial electric vehicle company Proterra. Palihapitiya is quite vocal about supporting cleantech initiatives. With this deal, he has put his money into this theme.
Article continues below advertisement
Article continues below advertisement
Chamath Palihapitiya on Stripe
While the merger target for IPOF is still a mystery, on Jan. 14, Palihapitiya tweeted that he would like to take Stripe public. In December 2020, Pershing Square Tontine Holdings (PSTH) was trending on rumors that it would take Stripe public. The rumors were laid to rest with Stripe CEO's Twitter comment, "No such deal."
Which company IPOF might merge with
Due to Palihapitiya's interest in Stripe, the speculations are rife that it could be the next merger target for IPOF. Stripe is an online payment processor that builds economic infrastructure for the Internet. Palihapitiya intends to acquire a technology company for the merger with IPOF. Since Stripe fits that bill, the speculations have been growing louder.
Article continues below advertisement
Some people have also been speculating if Rivian could be the target for IPOF. Taking EVs public through SPACs has been a new craze lately. Investors wonder if the company that could give Tesla a run for its money could be IPOF's target.
Article continues below advertisement
Article continues below advertisement
Until IPOF officially announces a merger target, we can just speculate on the potential targets. However, there are high chances that the merger target could come from a clean energy company.
IPOF on Stocktwits
On Stocktwits also, users are speculating about the IPOF's merger target. After Palihapitiya's tweet on Stripe, many users are asking him to take Stripe public. However, some users don't think that IPOF can merge with Stripe. A user named LiarsDice said, "$IPOF People stop posting about Stripe and SpaceX. There's not a chance in hell either of these happen. Stripe could easily IPO at $100B. SpaceX last valuation was around $80B." The users are also bullish on the SPAC's prospects. One user named AccJP said that even with a 70 percent premium, IPOF is good as it will go to $30.
Article continues below advertisement
Article continues below advertisement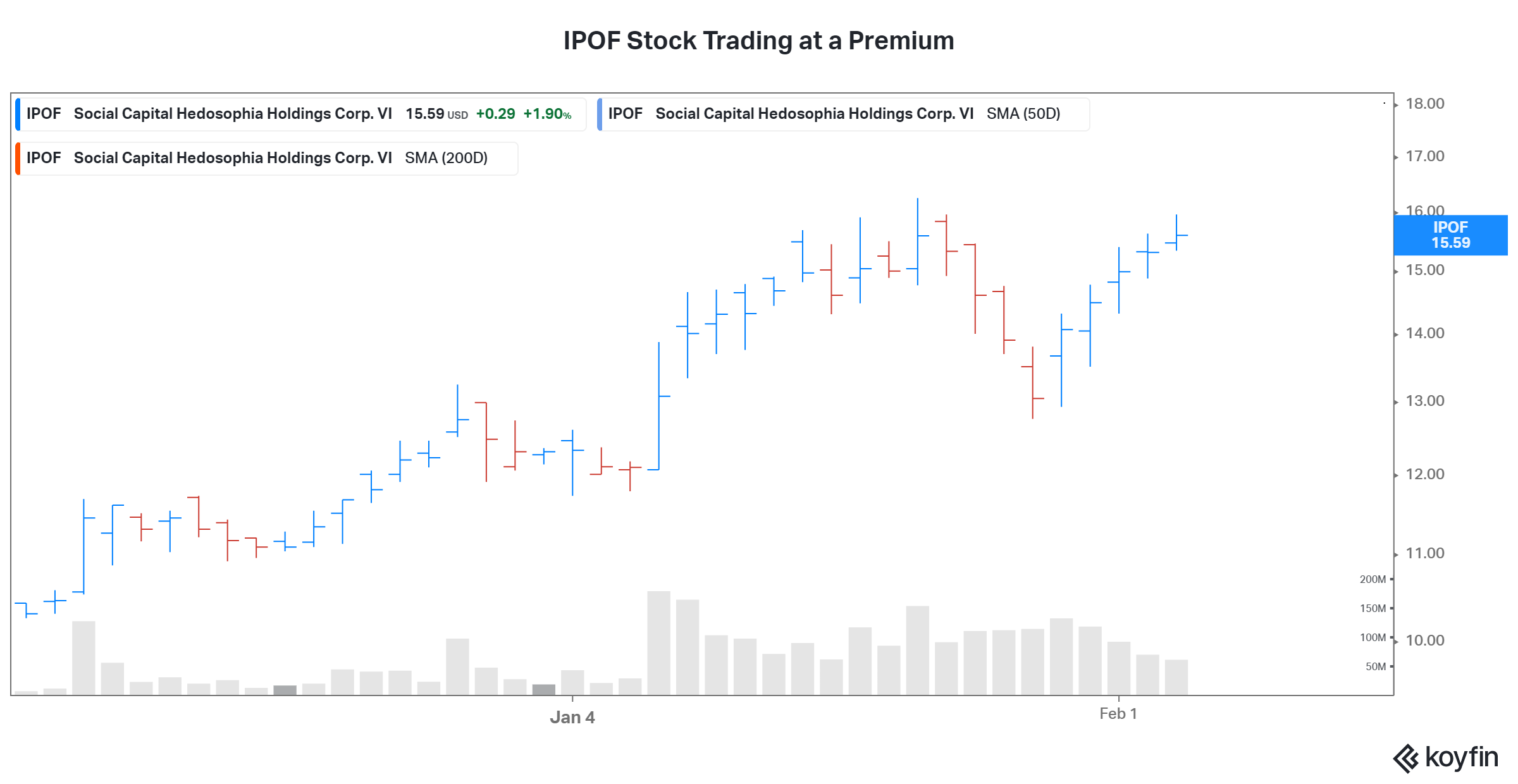 Should I invest in IPOF now?
IPOF is up an impressive 56 percent from its IPO (held in October 2020) value of $10. The above chart shows how IPOF stock has trended in the last few months. This rising trend is despite it not having a target yet. Since the reputation of the SPAC sponsor is one of the key things investors look for before investing, Palihapitiya's SPACs usually get a thundering response even before finding a target. Should you invest in IPOF before it announces a merger target?
The answer would depend on your risk tolerance and how impressed you are with Palihapitiya's track record of finding targets for his previous SPACs. Investing in a SPAC before the merger target is risky. Therefore, you should only go for this type of investment if you have a certain level of risk tolerance. That said, you can bet on a SPAC based on the person leading it. Palihapitiya has proved his expertise in the field by successfully taking three companies public through SPACs.