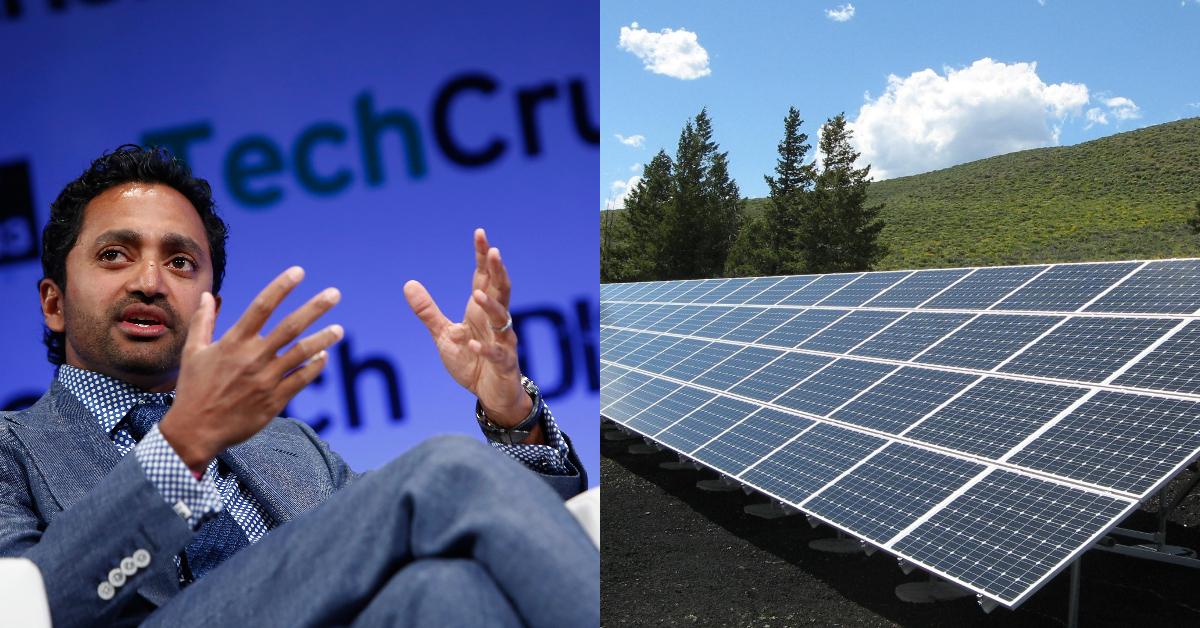 Should You Follow Palihapitiya and Buy SPRQ Before the Sunlight Merger?
By Mohit Oberoi, CFA

Jan. 26 2021, Published 7:46 a.m. ET
Chamath Palihapitiya, also known as the king of SPACs (special purpose acquisition companies), has launched six SPACs so far and reserved tickers for another 20. Palihapitiya has also invested through the PIPE (private investment in public equity) route. His most recent PIPE investment is Spartan Acquisition Corp. (SPRQ), which is set to merge with Sunlight Financial. Should investors follow Palihapitiya and buy SPRQ stock before the merger with Sunlight?
Article continues below advertisement
Last week, Palihapitiya tweeted about his plans to invest in climate change. On Jan. 22, he had teased his followers that he would announce the details the next day in premarket hours. The details of the PIPE investment were revealed yesterday, Jan. 25.
Chamath Palihapitiya invests in SPRQ
Palihapitiya has announced a new investment in Sunlight Financial. The fintech company provides loans to buy solar equipment. One of Palihapitiya's SPACs, Social Capital Hedosophia Holdings V (IPOE), is also set to merge with fintech company SoFi (Social Finance). He's made some PIPE investments in green energy companies as well, such as electric vehicle company Proterra.
Article continues below advertisement
Highlights of Palihapitiya's PIPE investment in Sunlight Financial
According to a one-page report shared by Palihapitiya, the U.S. residential solar industry has a total addressable market worth $11 billion. He also tweeted some details on Sunlight Financial, which has an EV (enterprise value) of about $1.26 billion. Palihapitiya expects it to have an EBITDA margin of 56 percent in 2023. He's buying the stake at a 2023 EV-to-EBITDA multiple of 11x, whereas the valuation is 0.29 times its 2023 gross merchandise value.
Article continues below advertisement
How the SPRQ SPAC's stock price has reacted
SPRQ SPAC stock rose 21.3 percent on Jan. 25 and was 3.6 percent higher in premarket trading today, at $14.61. The stock has risen 46 percent from its IPO price. Most SPACs are trading above their offering price as last year's IPO mania has continued into 2021.
Article continues below advertisement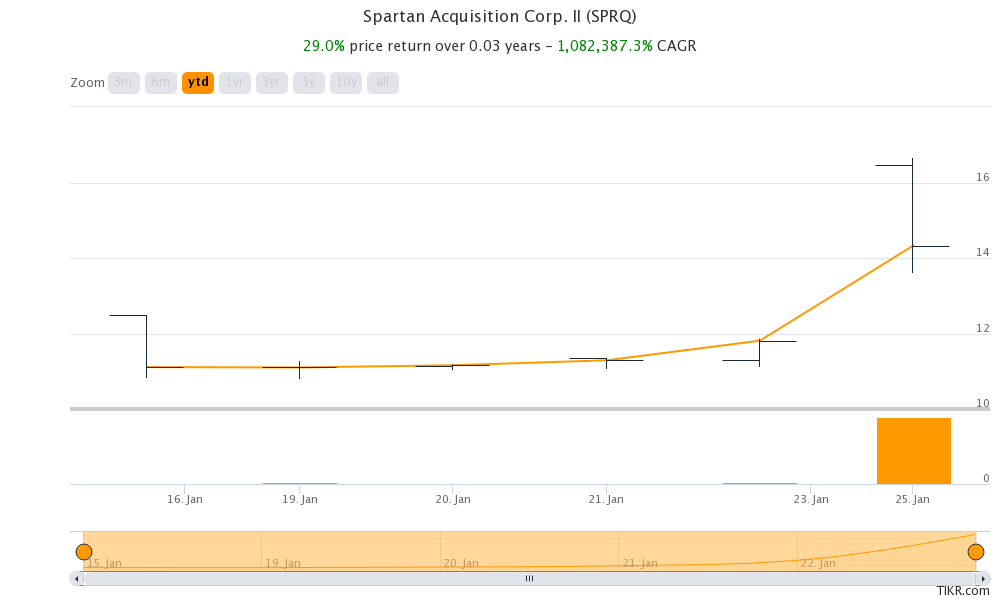 When is the SPRQ Sunlight Financial merger date?
In its release, SPRQ said that it expects the merger with Sunlight Financial to complete in the second half of 2021. However, the exact date isn't yet known.
Article continues below advertisement
Should you buy SPRQ stock?
Sunlight Financial's valuation is reasonable considering solar energy's expected growth. Among Joe Biden's first moves after becoming U.S. president was rejoining the Paris Climate Deal, which Trump had withdrawn from. The move underscored the administration's commitment to addressing climate change.
When it comes to SPACs, there's always the chance a private investor buys the stock at a cheaper rate in a PIPE deal. Even in this case, Palihapitiya and other investors would make the PIPE investment at $10 per share, which is below the current market price.
All said, retail investors should look favorably upon SPRQ, a differentiated play on the climate change and green energy themes. Over the next few years, these could be the most prominent themes in U.S. stock markets.