How to Invest in Skeleton Technologies and Whether You Should
By Mohit Oberoi, CFA

Jan. 11 2021, Published 10:24 a.m. ET
The stocks of companies in the EV and green energy ecosystem spiked last year. Many EV companies were listed in 2020 through the traditional IPO route as well as the SPAC (special purpose acquisition company) route. Skeleton Technologies is a niche play on the EV industry. Is Skeleton Technologies publicly traded and can you invest in the company?
Article continues below advertisement
EV stocks have been in the limelight over the last year. Their valuations have reached astronomical highs. In contrast, legacy automaker stocks are sagging.
Skeleton Technologies' ultracapacitors
Skeleton Technologies produces ultracapacitors that are used for energy savings in vehicles. The company says that the ultracapacitors can help unlock the potential of hydrogen fuel cells. It's worth noting that along with battery-electric cars, some automakers are also developing cars that run on hydrogen fuel cells. Tesla CEO Elon Musk has been critical of fuel cell technology. 
Article continues below advertisement
Skeleton Technologies might go public
Currently, Skeleton Technologies is a private company. In November 2020, it raised $48.5 million in a Series D financing round. To date, the company has raised $109 million from investors. In Skeleton Technologies' most recent funding round, all of the existing investors and some new investors participated. While there are opportunities to buy some of the private companies, retail investors have almost zero chance of buying Skeleton Technologies before it decides to go public.
Article continues below advertisement
Skeleton Technologies hasn't announced the IPO date yet. However, it has given hints about an IPO in the future. While communicating the most recent funding round, the company said that a "group of entrepreneurs that grew payments company Adyen from its inception to successful IPO." In 2019, Skeleton Technologies hired Wolfgang Breme as its CFO due to his expertise in handling an IPO. When the company recruited Breme, it hinted about an IPO in three to five years.
Skeleton Technologies pre-IPO share price and ticker symbol
Since Skeleton Technologies is privately held, it doesn't have a share price or a ticker symbol. Not much is known about the company's valuation either. Generally, the valuations of companies that go for private funding is communicated.
Article continues below advertisement
Skeleton Technologies might not want to delay its IPO for long. Investors have an appetite for companies that are in the EV ecosystem. Battery maker QuantumScape, which listed last year, saw its market capitalization soar above Ford's market cap before it pared gains. This looks the best time for any company remotely linked to the EV industry to go public and command a hefty valuation premium.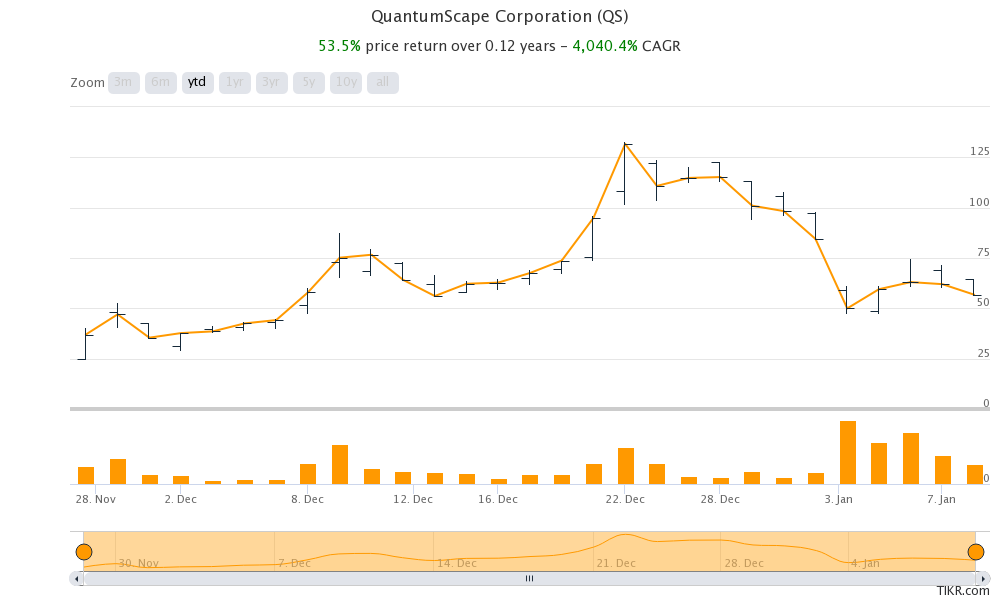 Other companies like Skeleton Technologies
Maxwell Technologies is a close competitor to Skeleton Technologies. However, in 2019, it was acquired by Tesla. Many people wonder if Tesla will also acquire Skeleton Technologies. Tesla has a negative net debt and a massive cash pile that it can use for organic and inorganic growth.