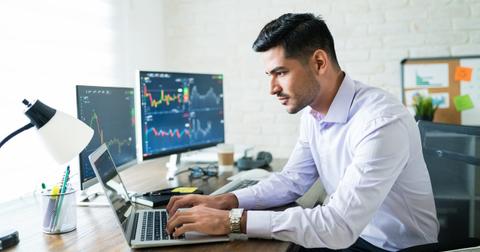 How to Buy Pre-IPO Stock and Whether You Should
By Ambrish Shah

Updated
Pre-IPO shares are usually shares of a private company that are held by insiders and other investors before they are offered to the general public in an IPO. The pre-IPO shares don't trade on the stock exchanges and might not have a readily defined price. Here's how investors can buy pre-IPO stock.
Article continues below advertisement
Pre-IPO shares aren't available to everyone. Earlier, pre-IPO investing was limited to hedge funds, vat equity firms, and accredited investors. But now, the SharesPost and EquityZen platforms allow individual investors to buy pre-IPO shares.
Article continues below advertisement
How to buy pre-IPO stock
Investing in pre-IPO stocks isn't easy. It's usually hard to locate pre-IPO companies and it's much harder to find a way to invest your funds. There are various ways and strategies that can be used to invest in the pre-IPO of a company that plans to go public.
Investors can talk to their stockbroker or an investment firm that focuses on pre-IPO shares or fundraisings. They can give you suggestions and guidance on how to invest in companies before they go public. Investors can even track the news for information about startups looking to go public. Investors can speak to their local bankers to find out which firms are looking for investments.
Article continues below advertisement
Building business connections can be beneficial too. Investors can even build connections in angel investor forums. Angel investors are a group of investors who invest their own funds in startup companies.
Which platforms offer pre-IPO stock?
Traditionally, it has been difficult for retail investors to buy shares of privately-owned companies. However, there are marketplaces like SharesPost and EquityZen that allow individual investors to acquire shares in hot private firms like Instacart, Bumble, and Robinhood. SharesPost says that investors can trade in over 350 private companies on its marketplace and that it has more than 80,000 accredited investors. EquityZen says that investors can trade in over 250 private companies on its marketplace.
Article continues below advertisement
Getting wealthy isn't about luck. It's about taking risks investing in pre-IPO companies like Tesla, Door Dash and Airbnb using the money you saved by making your coffee at home.

— Chadford Whitmore VI 💸 (@PunchableFaceVI) December 15, 2020
Deciding whether to buy pre-IPO stock
Investors should consider investing in pre-IPO stocks since they can lead to staggering returns. Investors can buy pre-IPO shares well below the IPO price before the stock actually trades on exchanges. Remember that not all pre-IPO stocks work out so well. It's risky to invest in pre-IPO shares since it's hard to evaluate the future of the company.
Article continues below advertisement
Selling pre-IPO shares
Investors can only sell pre-IPO shares when the lock-up period ends. The lock-up period prohibits investors from selling any pre-IPO stocks for a specified period. The lock-up period usually lasts three to 24 months.
Outlook for IPOs in 2021
Companies are going public through traditional IPOs and through acquisitions with SPACs (special purpose acquisition companies). So far in 2020, there were 194 traditional IPO deals and over 200 SPAC deals. The companies raised a total of about $130 billion in 2020. The IPO boom in 2020 will likely continue in 2021. The hottest IPOs to watch in 2021 are Robinhood, Bumble, Instacart, Nextdoor, SpaceX, and Coinbase.