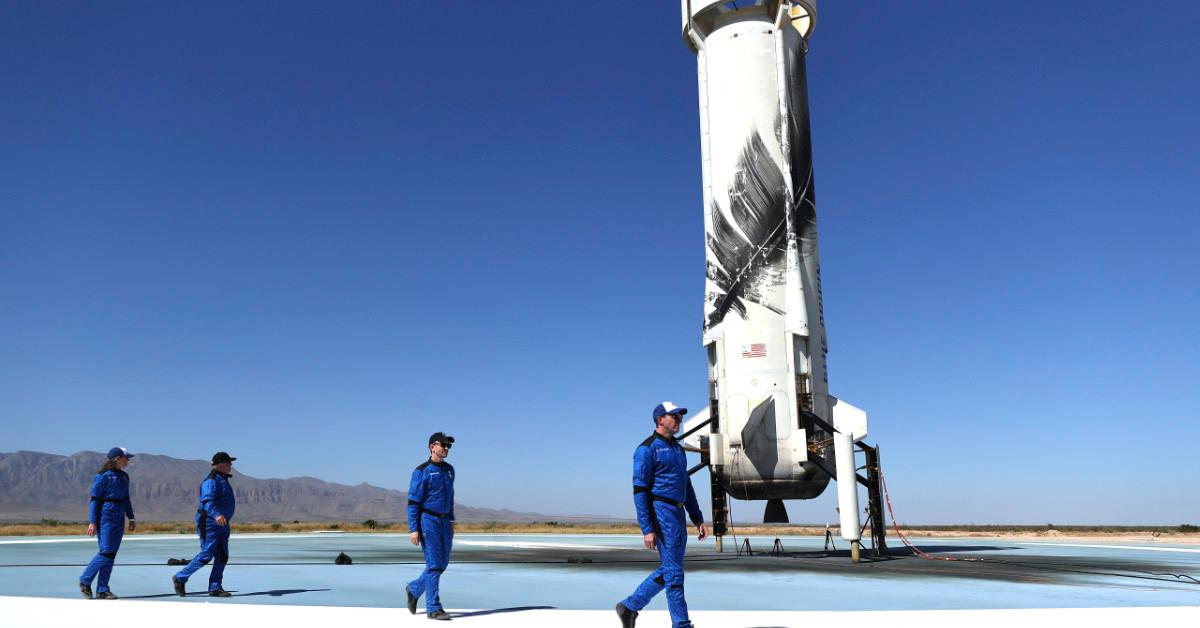 How Much Does It Cost to Fly on Blue Origin?
How much does it cost to fly on Blue Origin? The company isn't saying, nor is Michael Strahan, the Good Morning America anchor who just announced that he'll be blasting off on a Blue Origin rocket soon.
Article continues below advertisement
In July 2021, after his own spaceflight, Blue Origin founder Jeff Bezos said he and his colleagues "didn't know quite yet" when the company would publicly divulge its price for a ticket to space. "Right now we're doing really well with private sales," he added, reports The New York Times. But intel from 2018 may hint at Blue Origin's current pricing strategy. Read on, future astronauts.
The Blue Origin tickets are going at a "really good price," even as much as $28 million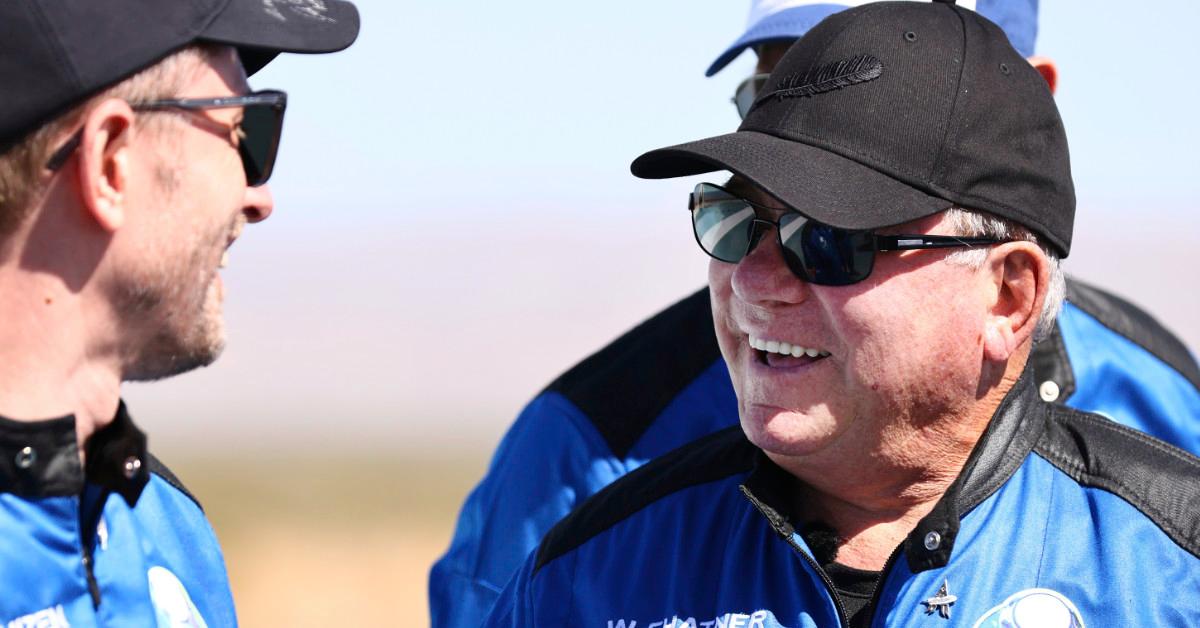 Presumably, not all Blue Origin tickets cost $28 million, which was the winning bid at a charity auction in June 2021. The winning bidder had to reschedule their flight, so their ticket went to Dutch teenager Oliver Daemen, whose father, a private equity executive, placed the next-highest bid.
Article continues below advertisement
"We think we had 7,500 people in the auction from over 150 countries," Blue Origin CEO Bob Smith said in July, reports GeekWire. "Generally, there's really high interest. So the question really gets down to what's the price point. … Our early flights are going for a very good price. You saw the interest during the auction was quite high. We had people well into the twenties [$20 million], all very interested. Some of that was skewed, obviously, by the auction."
Blue Origin planned to charge customers $200,000 to $300,000 for the first spaceflights, according to a 2018 report
Two Blue Origin employees spoke anonymously to Reuters in July 2018. One of those workers, an employee "with first-hand knowledge of the pricing plan," said Blue Origin planned to charge customers about $200,000 to $300,000. The second employee corroborated those figures, saying the tickets would cost $200,000 at minimum.
Article continues below advertisement
If so, Blue Origin would be offering "spacefares," so to speak, close to those of rival company Virgin Galactic. As Slate reports, the Richard Branson company was offering ticket reservations for $250,000 before a test crash grounded the spaceflight program in 2014. Now that the program is up and running—with Branson and others making a suborbital flight in July 2021—analysts project that Virgin Galactic tickets will cost between $300,000 to $400,000.
Article continues below advertisement
Michael Strahan is an "honorary guest" of the company
On Good Morning America on Nov. 23, co-host Michael Strahan—a former NFL star who played for the New York Giants—announced that he'd join a Dec. 9 Blue Origin spaceflight. He's the latest celebrity to venture into the great beyond, following the October spaceflight of William Shatner. CNN reports that Strahan and Laura Shepard Churchley—daughter of NASA pioneer Alan Shepard and another passenger of the flight—are "honorary guests" and haven't paid for their tickets.
"I believe that this is the way of being innovative, creative, pioneers in aviation, now space travel," Strahan said on Nov. 23. "And it's going to take a while, but I do believe that it will bring a lot of technological breakthroughs and also innovations to us here on Earth, and I just want to be a part of it."