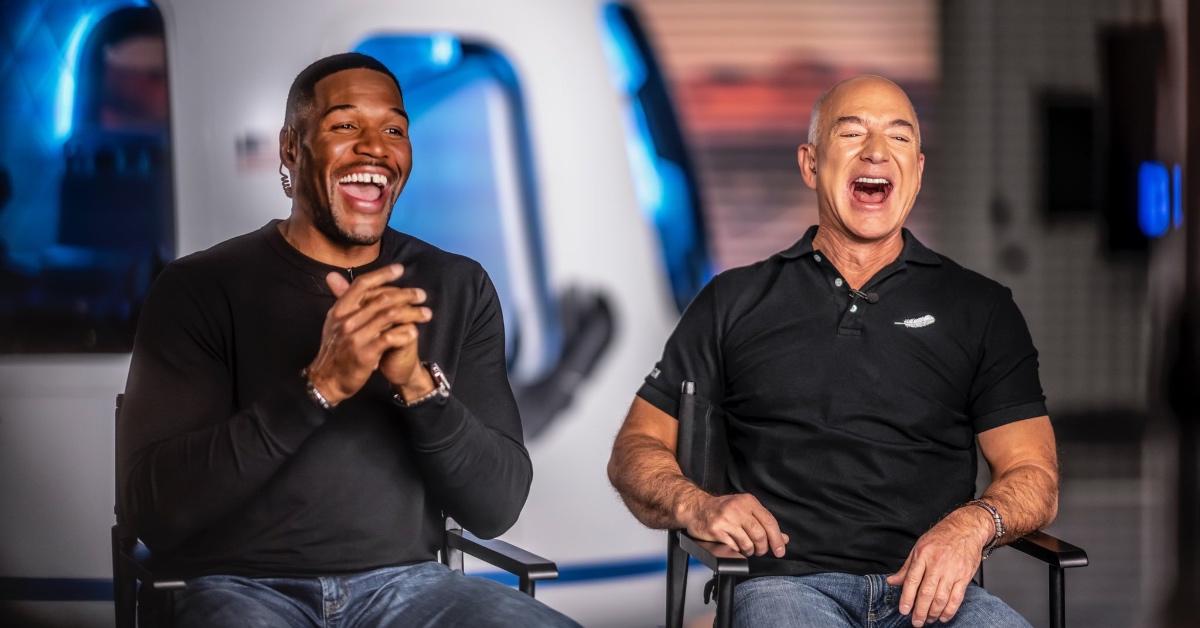 How Much Did Michael Strahan Pay to Go to Space on Blue Origin Flight?
Michael Strahan didn't pay for his ticket to space. Instead, he was offered a stipend, which he claims will be donated to The Boys & Girls Club.
Traveling to space was once seen as this remarkable ability that only skilled astronauts affiliated with NASA could partake in. Today, nearly anyone can go to space, well…almost anyone. If you can handle five and a half times the force of gravity and have a lump sum of cash ready to spend, you might be the perfect contender.
Article continues below advertisement
Article continues below advertisement
Trips to space are occurring more frequently these days, especially since Elon Musk founded his aerospace company, SpaceX, two years after former Amazon CEO Jeff Bezos formed his company, Blue Origin. Blue Origin is on track to launch its third human flight on Dec. 11 with Good Morning America anchor Michael Strahan on board. How much did Strahan pay for his upcoming trip to space?
Michael Strahan didn't pay for his ticket to space—he's getting paid to travel.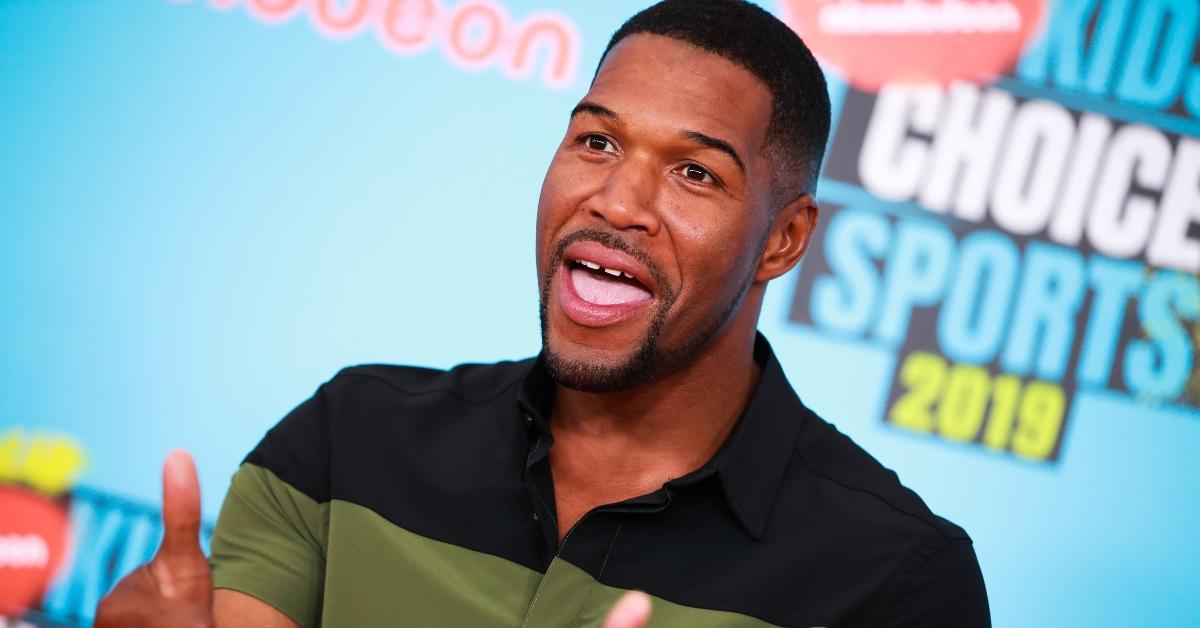 Blue Origin will launch its New Shepard NS-19, a fully reusable rocket, on Dec. 11 at 9:45 a.m. EST with Strahan traveling on board as a guest. Strahan will be accompanied by five others, one of which is also riding along as a guest. The four other spots are paid for and are being filled by Dylan Taylor, Evan Dick, Lane Bess, and Cameron Bess, according to People.
Article continues below advertisement
Rather than pay for his flight to space, Strahan was offered a stipend instead, according to People. Strahan reportedly will be donating that stipend to The Boys & Girls Club. Strahan's flight to space was initially supposed to commence on Dec. 9, although it was delayed due to forecasted winds.
On Twitter, Strahan shared his excitement about the trip to space along with what his training entailed. After his first day of training, which lasted nine hours, Strahan said his team discussed operations, what to expect during the trip, and safety. He also went through a simulation and sat in a capsule.
Article continues below advertisement
Article continues below advertisement
The Good Morning America anchor shared a video of Bezos presenting him with a football. Bezos said the football will be brought with Strahan to space and when it arrives back on Earth, it will "go straight to the Pro Football Hall of Fame." The news anchor jokingly said, "even if I fumble the ball, it's just going to float."
Article continues below advertisement
How long will Michael Strahan be in space?
Strahan's trip to space will only last 11 minutes, although that time is expected to be momentous. Blue Origin says that its reusable rocket, New Shepard, was named after Alan Shepard—the first U.S. astronaut. The rocket will launch from a desert in west Texas.
Article continues below advertisement
The company said that trips on New Shepard last 11 minutes, which allows those on board to "travel over 3X the speed of sound to pass the Kármán Line at 100 km (62 mi), float weightless for several minutes, and witness life-changing views of Earth before descending gently under parachute."
Article continues below advertisement
The rocket's "booster and capsule are designed to launch more than 25 times" and its engine is said to only run on "water vapor as the only exhaust." The aerospace company says that its rocket can hold up to six people, all of which are required to undergo two days of training prior to embarking on their flight.
How much does Blue Origin charge for a trip to space?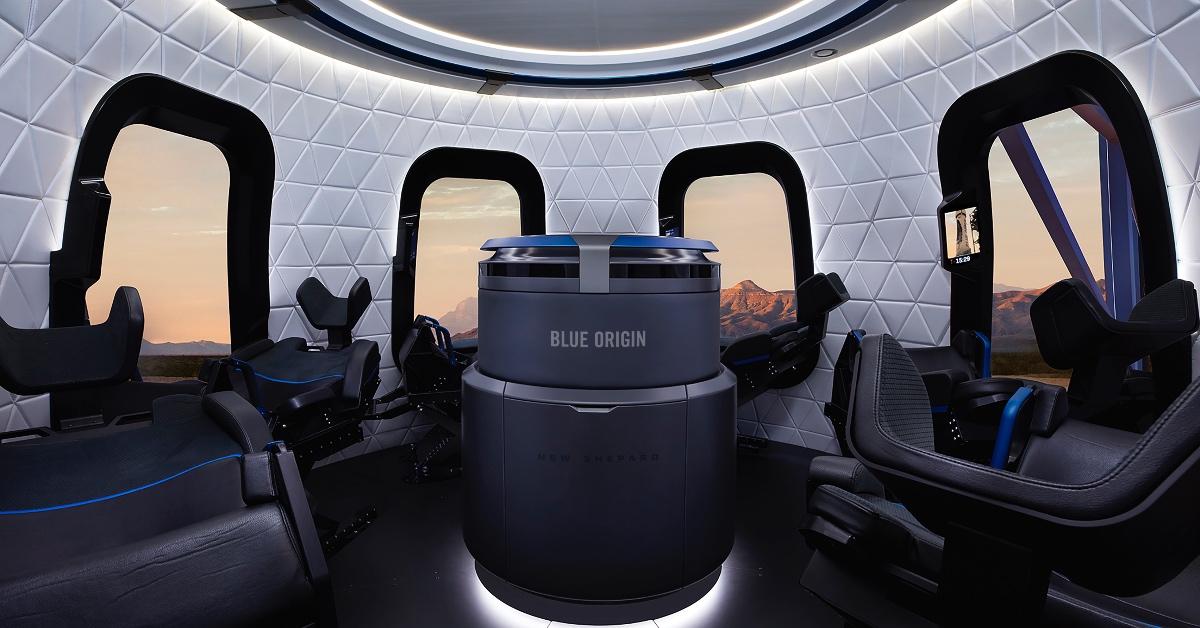 If you want to book a trip on Blue Origin's New Shepard, you will have to submit some information to the company before you can even access prices. Aside from basic information including your name, address, and phone number, Blue Origin also asks that you provide a little bit information about who you are.
Article continues below advertisement
Article continues below advertisement
You will need to include other "notable adventures" that you have experienced. The company provides a few suggestions for you to select from, some of which include:
African Safari
Mountain Climbing (Everest, Denali, etc.)
Fighter Jet Flight
NASTAR Spaceflight Training
Polar/Antarctic Voyage
Once your information is submitted, the company says that it will be reviewed and a team member will contact you with further details on booking a trip.
So far, Blue Origin has completed 18 successful round trips to space in its New Shepard rocket. Although the company doesn't disclose prices, we're assuming that it might cost around the price Virgin Galactic was charging for its trips to space. Even though the company reportedly stopped selling tickets, they were retailing for $200,000 and later increased to $250,000, according to The New York Times.