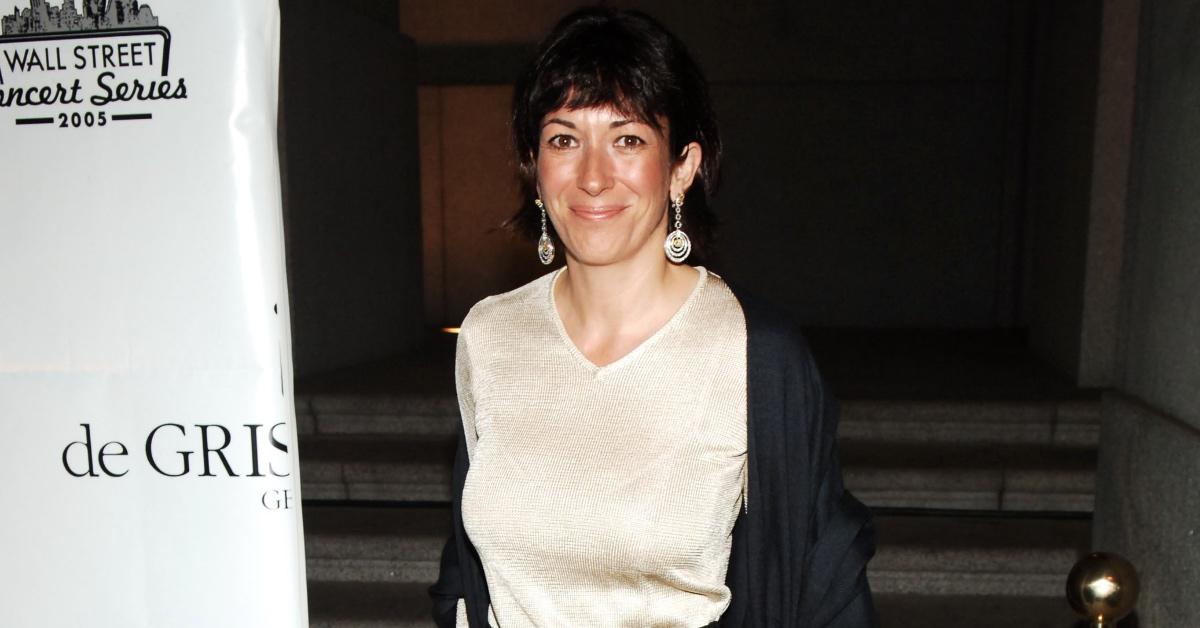 Ghislaine Maxwell's Conviction Could Mark the End of a Privileged Life
Throughout the Ghislaine Maxwell sex scandal case, the British socialite's lawyers argued that she served as a scapegoat for the heinous sex crimes Jeffrey Epstein was accused of committing. However, between the evidence and testimonies provided on behalf of the alleged victims, the jury wasn't convinced of this.
Article continues below advertisement
Article continues below advertisement
After several weeks of trial, a Manhattan court found Maxwell guilty of five of the six charges that had been filed against her. Does this mean her life of privilege at her New Hampshire home might be over? It could be.
Maxwell used her million-dollar New Hampshire mansion as a hideout.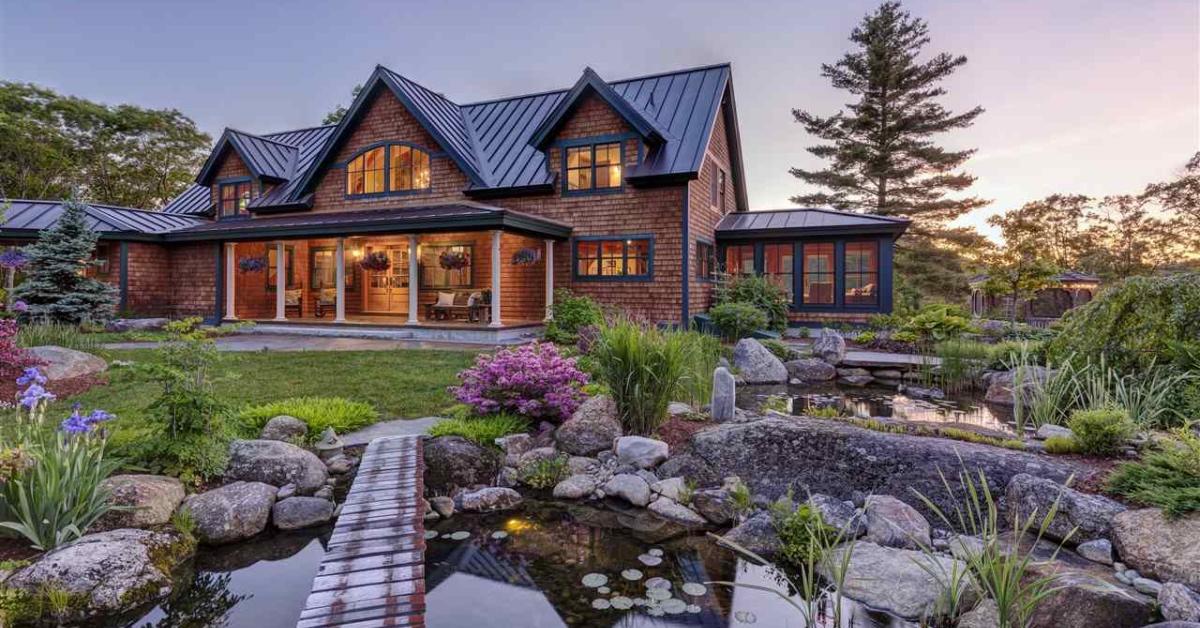 Throughout her life, Maxwell has been in the spotlight alongside celebrities and wealthy people. She has been captured in photos on yachts, private jets, and inside mansions, some of which were owned by the late Epstein.
Article continues below advertisement
After Epstein took his own life in jail while awaiting trial for a number of sex trafficking charges that were filed against him, Maxwell downgraded her standard of living, although police still considered it to be "a life of privilege."
Maxwell reportedly purchased a $1 million estate called "Tucked Away" in Bradford, N.H., a little over an hour away from her alleged husband, Scott Borgerson's residence. In an attempt to get away from the media, Maxwell chose a "custom-designed Timber Frame" home that resembles a place many would use as a nature retreat.
Article continues below advertisement
Article continues below advertisement
The home sits atop 156 acres overlooking the Mt. Sunapee foothills and is described as a place for someone who "wants total privacy." The four-bedroom, four-bathroom home features cathedral ceilings and hardwood floors and gives off a quaint and cozy aura.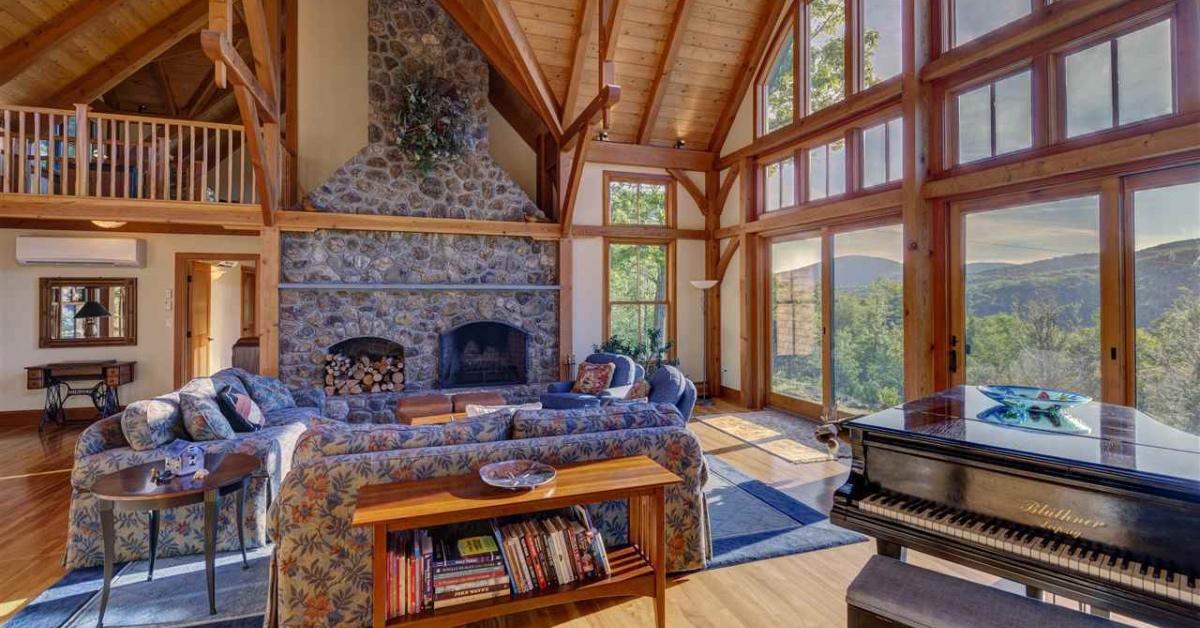 Article continues below advertisement
Maxwell kept a low profile in her well-hidden nature retreat and some neighbors didn't know she was there. However, the FBI was able to track her down and arrest her at the New Hampshire mansion in July 2020.
Article continues below advertisement
Article continues below advertisement
Ghislaine Maxwell might spend the rest of her life in prison after a jury found her guilty.
Between 1994 and 1997, the FBI thinks that Maxwell "enticed and groomed" minor girls to later be handed over to Epstein for sexual abuse. Maxwell was also accused of being present when the acts unfolded.
Although Maxwell's lawyers fought hard to prove that she was merely a victim in the case, after 40 hours of deliberation, she was found guilty by a Manhattan jury on Dec. 20. Maxwell was found guilty of "transporting a minor with the intent to engage in criminal sexual activity and three related counts of conspiracy," reports CNN.
Article continues below advertisement
Article continues below advertisement
The British socialite was acquitted on the charge of enticing a minor to travel to partake in illegal sex acts. Given the verdict that was reached, Maxwell is currently looking at 65 years in prison, although her sentence could potentially be reduced if she's willing to cut a deal with the prosecution.
According to CNN legal analyst Elie Honig, "this was not a two-person operation, and others should be investigated." If Maxwell is willing to give up names, it could mean less time behind bars and more convictions. While it isn't clear whether Maxwell will give up any names, given there are others who were involved, her attorneys did say that they intend to appeal the court's decision.
If you need support, call the National Sexual Assault Hotline at 1-800-656-4673 or visit RAINN.org​ to chat online one-on-one with a support specialist at any time.