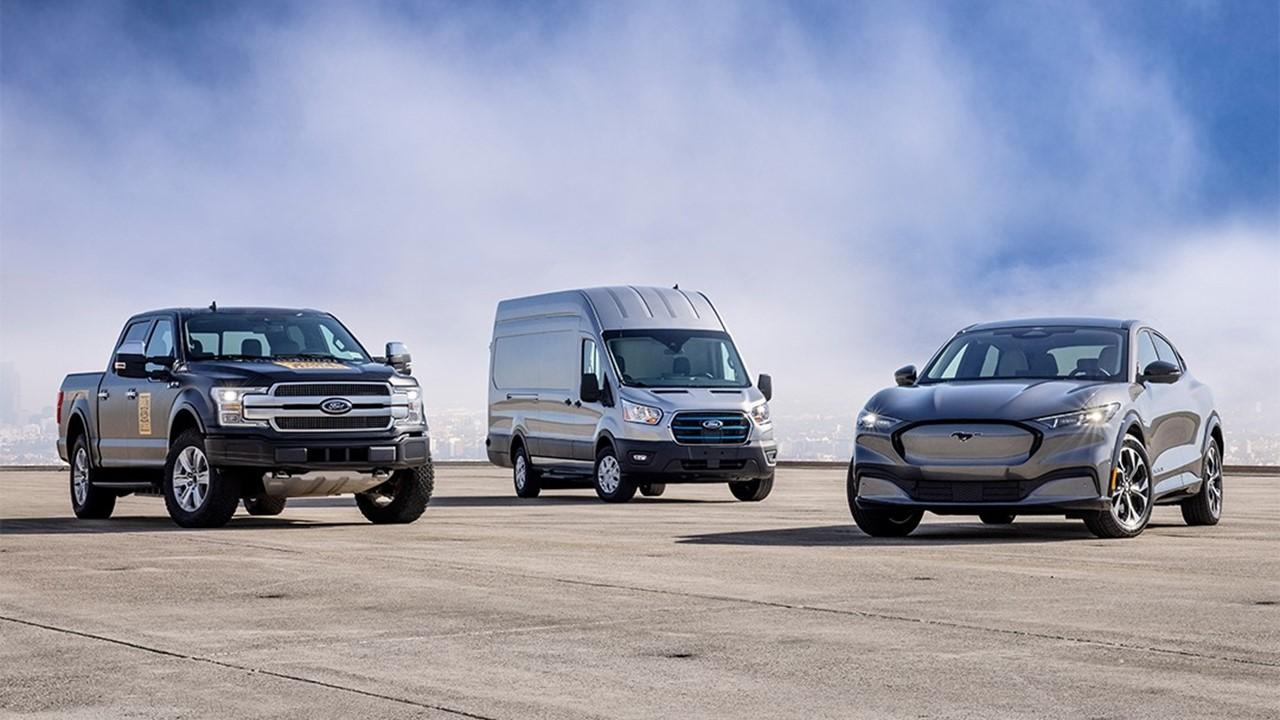 Why Ford Looks Like an Undervalued Gem and a Turnaround Play
Legacy automakers like Ford and General Motors were out of favor with markets for many years. However, markets finally seem to appreciate the massive valuation gap between legacy automakers and pure-play EV (electric vehicle) stocks. Ford stock is already up almost 40 percent for the year. What's the forecast for Ford's stock price in 2021? Will it continue to rise or should investors book profits now?
Article continues below advertisement
Over the last ten years, Ford stock has fallen 23 percent, which is a CAGR of -2.6 percent. At one point last year, electric vehicle startup Nikola, which hasn't delivered its first car yet, was valued higher than Ford. QuantumScape's market capitalization also soared above Ford.
Why Ford stock has been rising
The automotive industry's future looks zero-emission, both in the U.S. as well as globally. When we think of zero-emission cars, the general tendency would be to think of companies like Tesla, NIO, and now even Lucid Motors.
Article continues below advertisement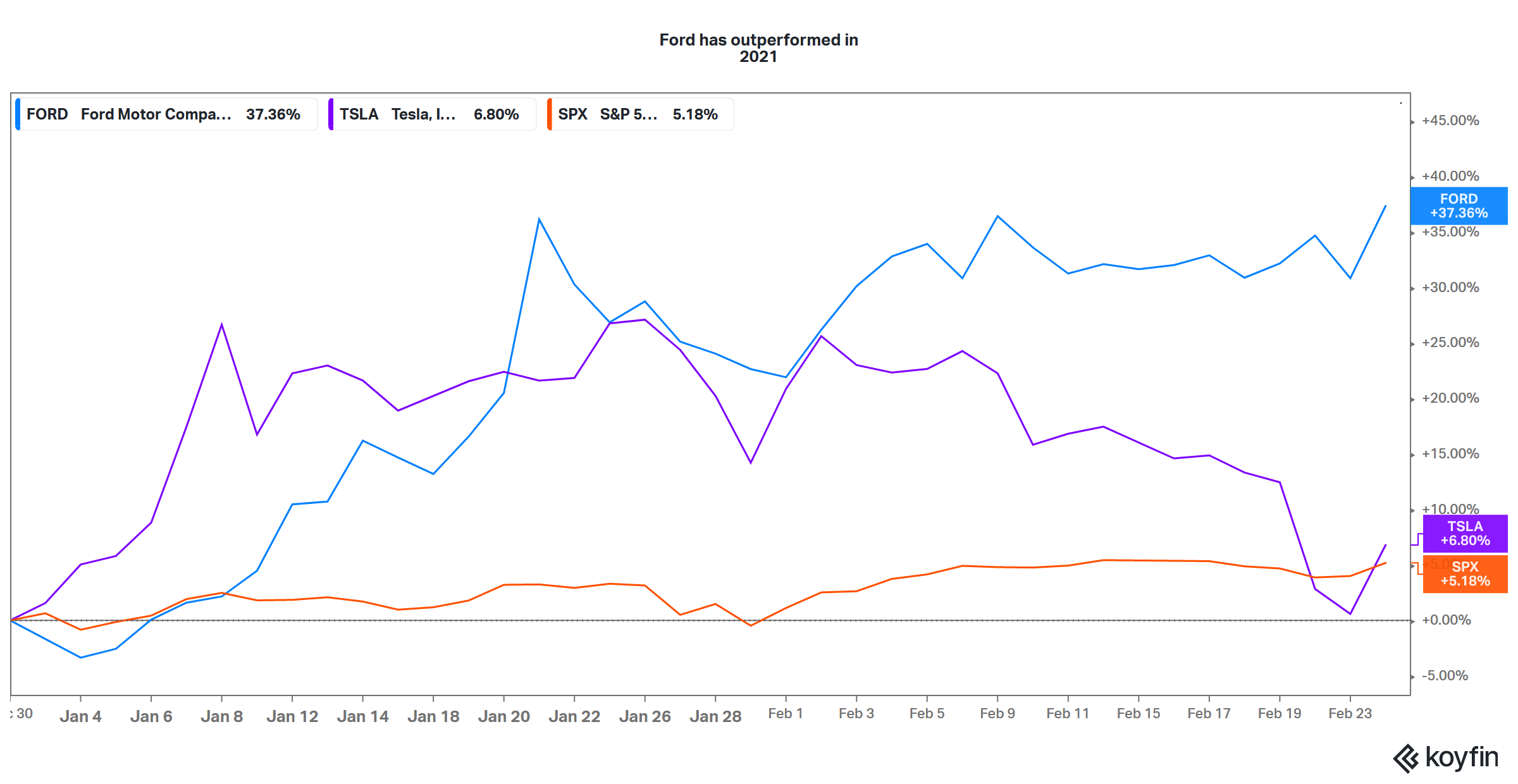 However, legacy automakers like Ford and General Motors, who were slow to acknowledge the shift towards zero-emission vehicles, are also catching up.
Article continues below advertisement
During the company's earnings call for the fourth quarter of 2020, Ford said that it would increase its investments into electric cars and autonomous driving to $29 billion. The amount includes $22 billion towards electric vehicles and $7 billion towards autonomous driving. The amount was more than double the $11.5 billion that Ford committed previously.
Ford's electric vehicle plans
Now, Ford has many fully electric and hybrid models in its lineup. In 2020, it started delivering the all-electric Mustang Mach-E in the U.S. In 2021, the company expects to start delivering all-electric F-150s. The F-150 is a key earnings driver for Ford. The company sold 780,000 of the pickups in 2020 and it has been America's best-selling pickup for many decades.
Article continues below advertisement
Ford improves under CEO Jim Farley
Ford has had many CEOs over the last few years. Under current CEO Jim Farley, the company is working on a turnaround that includes the shift towards EVs. The results are visible. Last year, Ford's losses in South America were the lowest since 2013. The region has been a tough market for Ford and it has lost $4.5 billion over the last decade.
Article continues below advertisement
The company's performance in Europe also improved and its profit in the region for the fourth quarter of 2020 was the highest in four years. Ford's operations in China have improved and it managed to increase its market share in the fourth quarter.
Ford's China operations are still negative on the EBIT level but the performance has improved sequentially for the last three quarters. Ford Credit also had a record fourth quarter and the segment posted an EBIT of $900 million.
Article continues below advertisement
Ford's stock price forecast in 2021
According to the estimates compiled by TipRanks, Ford's average target price is $12.40, which is similar to its current stock price. Among the 11 analysts covering the stock, five recommend a buy, five recommend a hold, and one recommends a sell.
Article continues below advertisement
However, analysts have been turning bullish on the stock. In February, Benchmark and Deutsche Bank have raised Ford's target price. Argus upgraded Ford stock from a hold to buy and assigned a target price of $14.
Ford stock looks undervalued
Ford has given a 2021 guidance of an EBIT between $8 billion and $9 billion and a free cash flow guidance of $3.5 billion–$4.5 billion. The company cited the global chip shortage as a risk to its guidance.
Article continues below advertisement
Looking at Ford's current stock price, it trades at a 2021 price-to-cash flow multiple of 12x at the midpoint of the guidance. Its NTM PE multiple of 10.7x also looks reasonable.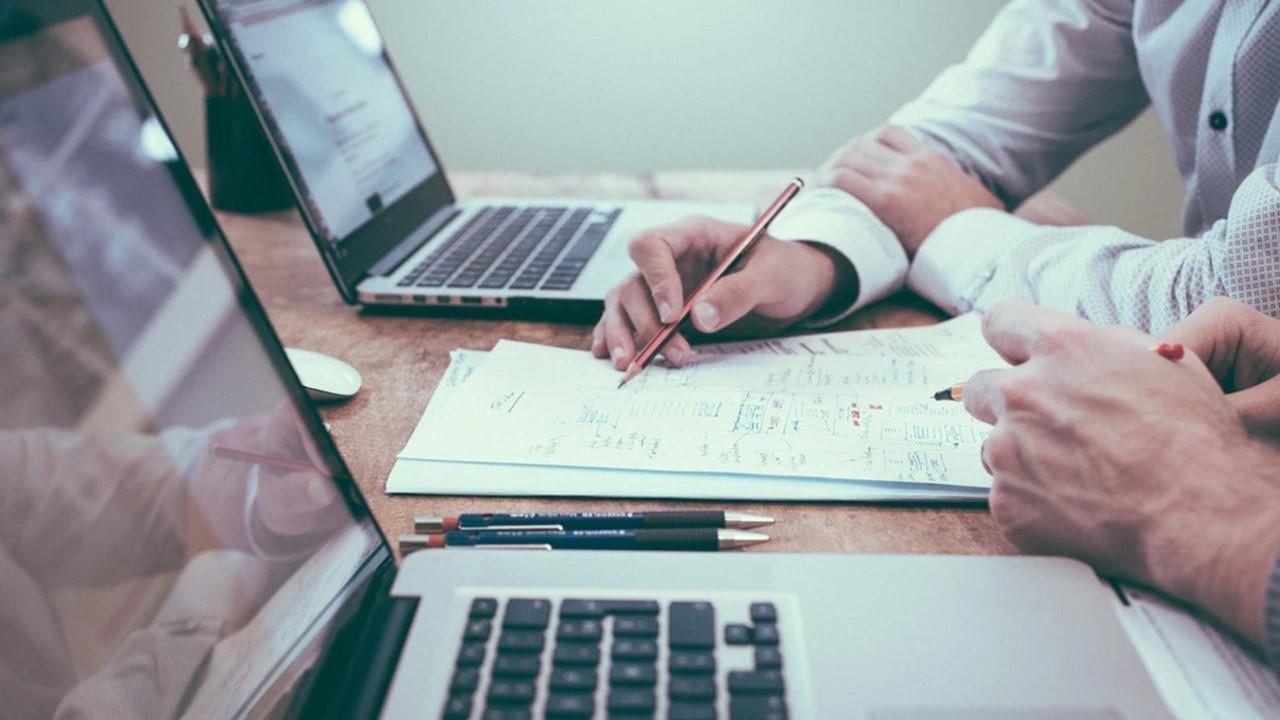 Article continues below advertisement
Ford stock looks like a good buy
While markets are assigning a massive premium to pure-play EV companies for their EV and autonomous business, they have been frugal in valuing Ford stock. Ford is rapidly expanding its EV and autonomous business and will give EV companies a tough fight.
Ford stock still looks like a good buy. Ford and General Motors stock have looked strong in 2021 even though EV stocks like Tesla and NIO have sagged. We might finally be seeing a shift from EV stocks to legacy automakers like Ford. Legacy automakers seem to offer good value at the current prices. Another driver for legacy automakers like Ford and General Motors could be a split of their electric vehicle divisions, which could help unlock value.