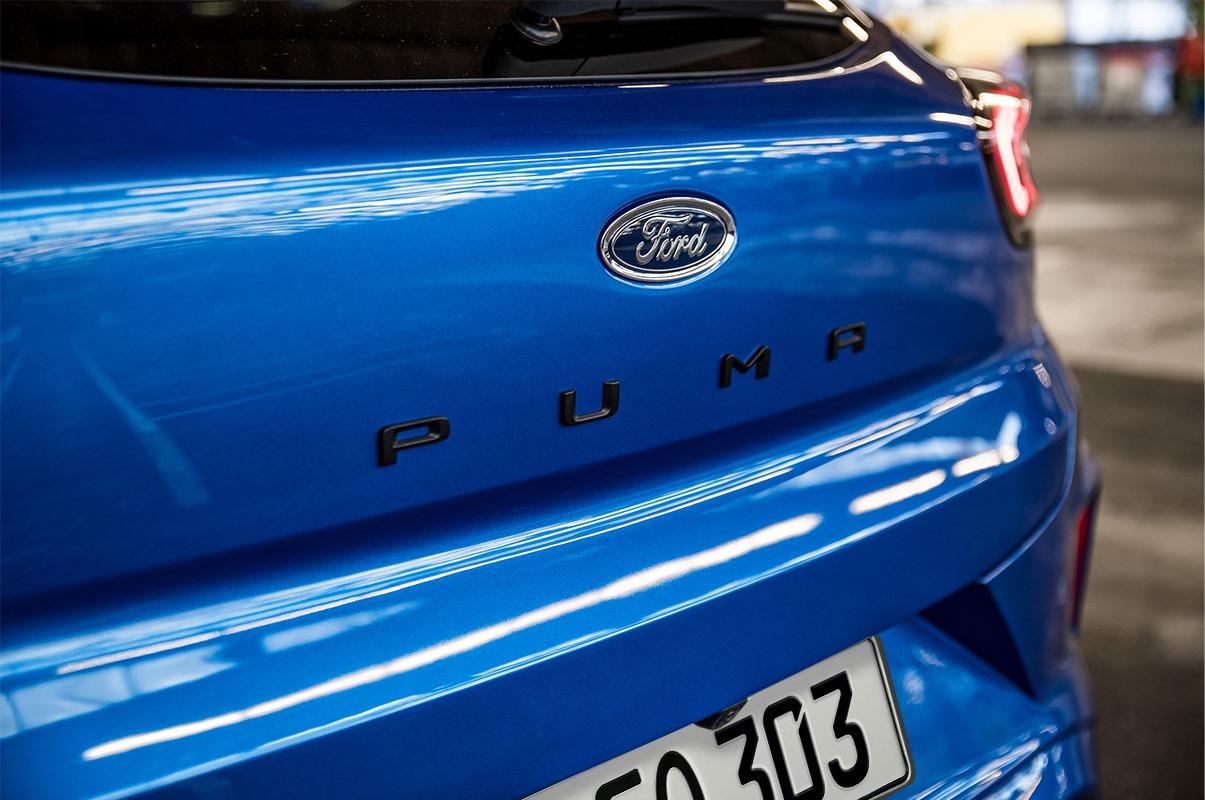 Ford (F) Could See Its Stock Rise More After Its Q1 Earnings
Ford Motor (F) is set to report its earnings for the first quarter of 2021 on Apr. 28, after markets close. What can investors expect from Ford's earnings report? With things looking up in the economy, will Ford restore its dividend in 2021?
Article continues below advertisement
The U.S. automaker posted better-than-expected earnings results in the December-ended quarter, thanks to its cost-cutting and turnaround efforts, especially in Europe. Over the previous four quarters, the company beat analysts' estimates three times and missed them once.
Ford's Q1 2021 earnings estimates
In the first quarter, analysts expect Ford's sales to rise 2.8 percent YoY (year-over-year) to $32.2 billion from $31.3 billion, and its adjusted EPS to rise to $0.21 from -$0.23. In the fourth quarter of 2020, the company reported adjusted EPS of $0.34 on sales of $33.2 billion.
Article continues below advertisement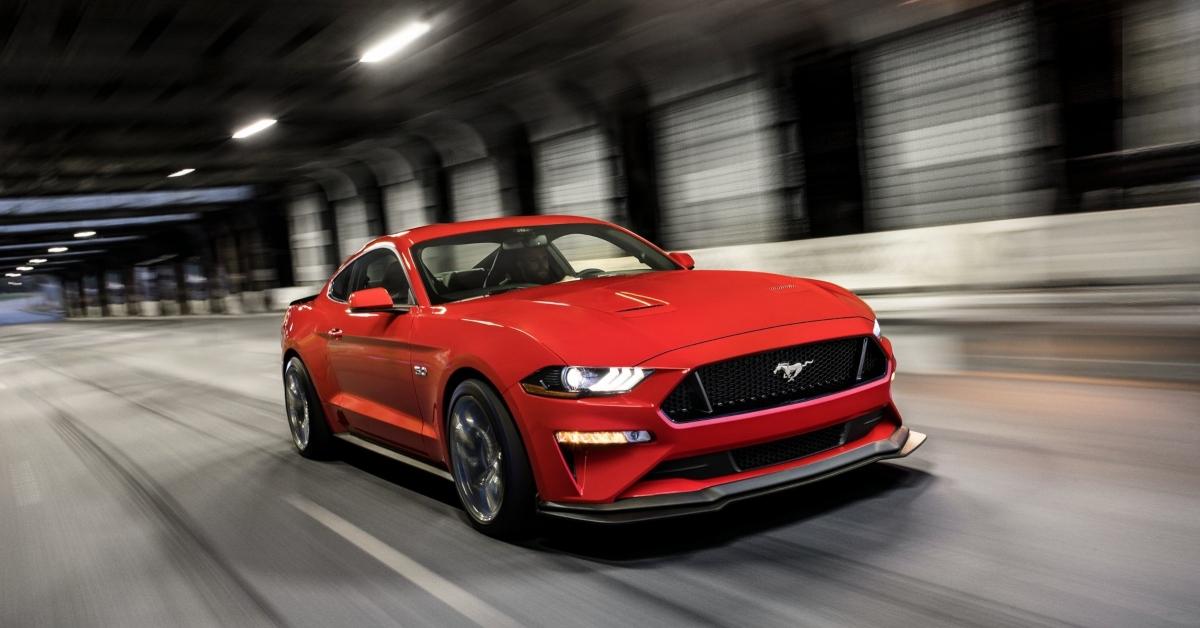 Ford's first-quarter earnings results are expected to reflect its growing vehicle sales in the U.S., the company's largest market. Demand for its vehicles has grown as the economy reopens, customers are leaning toward personal transportation, and COVID-19 vaccination is boosting optimism. In the first quarter, the company sold 521,334 vehicles in the U.S., representing 1 percent YoY growth.
Article continues below advertisement
Will Ford restore its dividend?
Ford suspended its dividend payments in 2020 during the initial stages of the COVID-19 pandemic. However, as the economy is recovering, the company appears to be in a position to restore its dividend in 2021. Ford's turnaround strategy and focus on EVs should boost its profitability.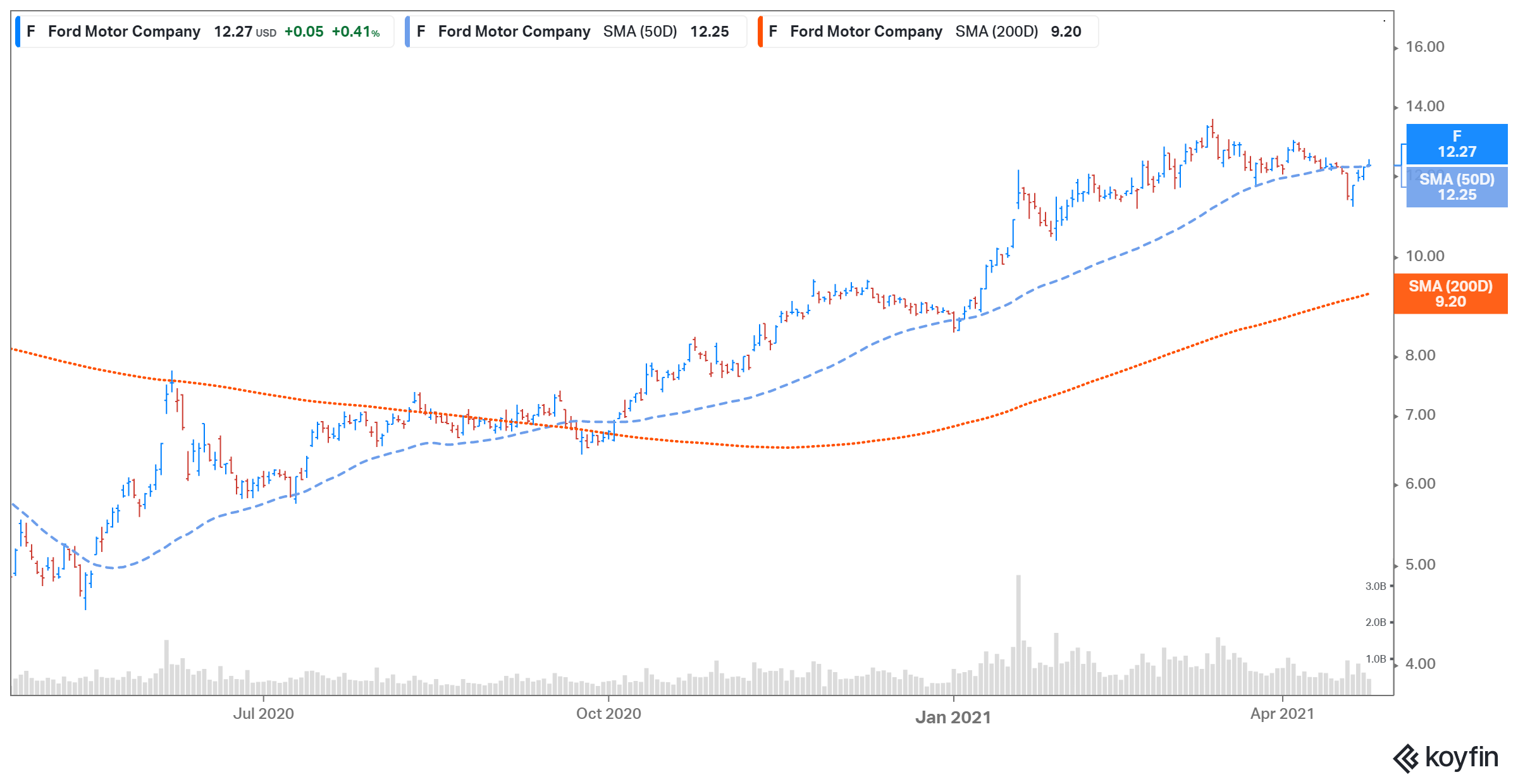 Article continues below advertisement
Should Ford reinstate its dividend?
Ford has been increasing its commitment to the electric vehicle space. The company sold 25,980 EVs in the first quarter, representing 74.1 percent YoY growth, and it plans to spend $29 billion on electric and autonomous driving by 2025. Considering its short- and medium-term investment needs, Ford shouldn't restore its dividend. Investors should note that evbpure-play EV companies like Tesla aren't paying dividends.
Should you buy Ford stock before its Q1 earnings release?
Ford stock looks like a good buy before its first-quarter earnings results. Analysts expect the company's earnings surged YoY in the quarter, and the stock might move higher if these key numbers surpass analysts' forecast.
Article continues below advertisement
Deutsche Bank analyst Emmanuel Rosner has a "hold" rating and 12-month price target of $12 on Ford stock. However, the analyst issued a short-term "buy" call, as he expects the stock to jump after a first-quarter earnings beat. In a research note, Rosner wrote, "The strength of Q1 could potentially enable management to maintain its FY21 earnings guidance despite intensifying headwinds from chip shortages."
Article continues below advertisement
On Apr. 22, Wolfe Research analyst Rod Lache also upgraded Ford stock to "outperform" from "peer perform," and raised its target price from $13 to $15. The analyst believes that Ford stock could be re-rated like General Motors, and that next month's analyst day could change investor sentiment.
Ford's next-12-month EV-to-EBITDA multiple is 14.5x, which makes it look undervalued compared with pure-play EV stocks—Tesla's multiple is 67.0x. In summary, Ford stock looks like a good value play.