Walmart's Policy on Holiday Pay for Juneteenth — General Paid Time Off
Many companies observe Juneteenth through paid time off, but does Walmart give holiday pay for employees who want to observe the holiday?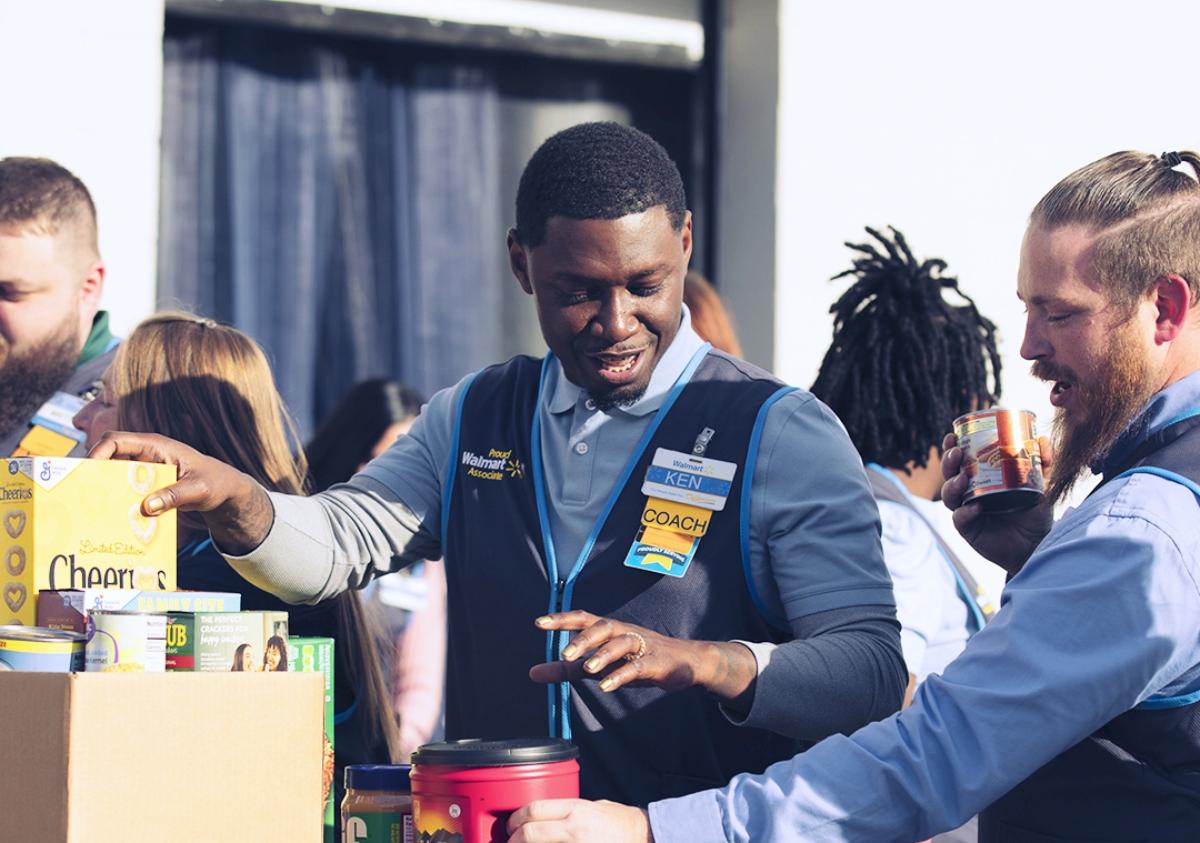 When President Biden signed a bill last June that established Juneteenth as a federal holiday, employees all over the country wondered whether their work schedules would be affected. Some companies give employees the day off with pay on federal holidays. Does Walmart give holiday pay for Juneteenth?
Article continues below advertisement
Article continues below advertisement
As one of the nation's largest private sector employers, Walmart sets an example for other corporations when it comes to employee benefits, wages, and holiday pay. When Juneteenth was made a federal holiday last June, Walmart employed about 300,000 Black hourly workers, according to ABCNews. Workers of all races may be expecting holiday pay for that date.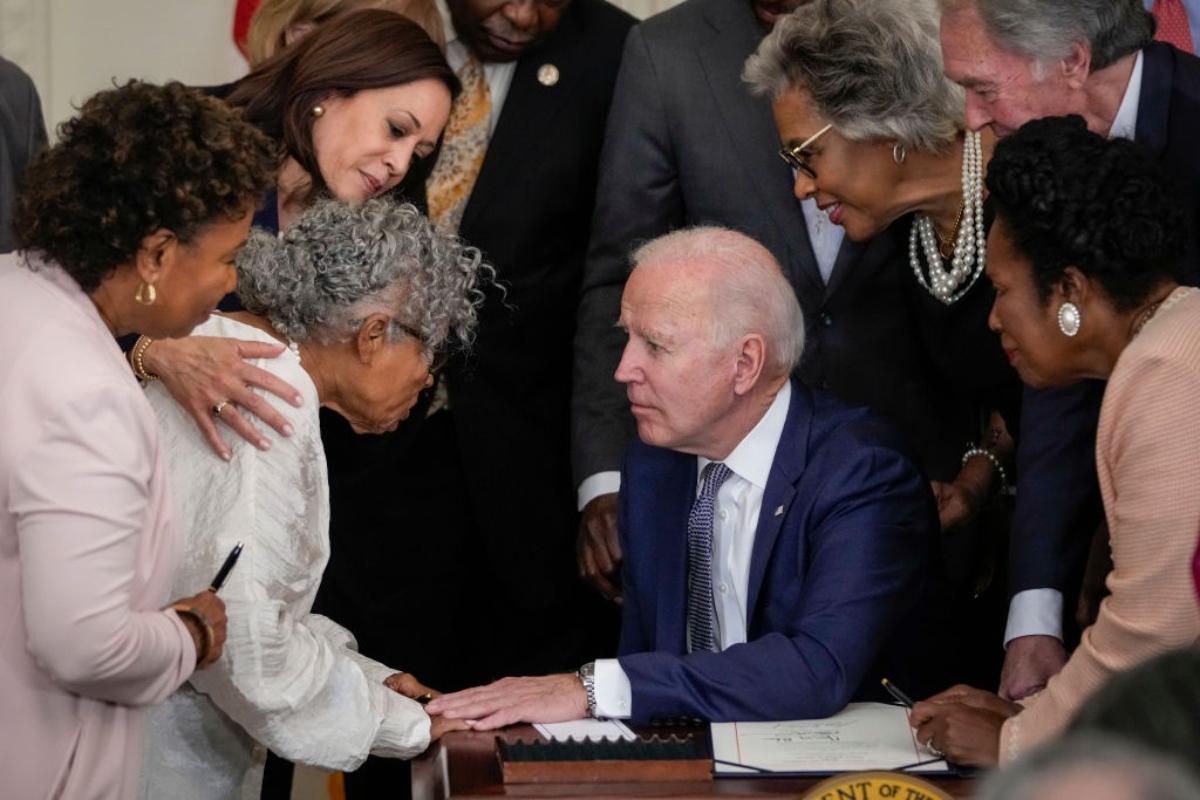 Article continues below advertisement
Juneteenth commemorates the date the news of freedom reached Texas.
The holiday often called "Juneteenth" recognizes June 19, 1865. On that date, the news of emancipation finally reached enslaved Black people in Galveston, Texas. This was over two years after the Emancipation Proclamation freed slaves in Southern states and two months after the Confederacy surrendered to the Union.
Although slaves had been freed on paper, it took a long time for the new laws to take effect and to reach slaves. The mobilization of the Black Lives Matter movement following the 2020 death of George Floyd helped drive the push to recognize Juneteenth on a federal level. Texas was the first state to make it a state holiday in 1980.
Article continues below advertisement
Article continues below advertisement
Walmart offers general paid time off to employees.
Walmart, rather than closing its doors or giving extra pay to those who work on June 19, says it offers paid time off in a more general fashion. When the holiday was established last June, Walmart emailed the Associated Press to say that employees could use their paid time off for any holiday observance they chose.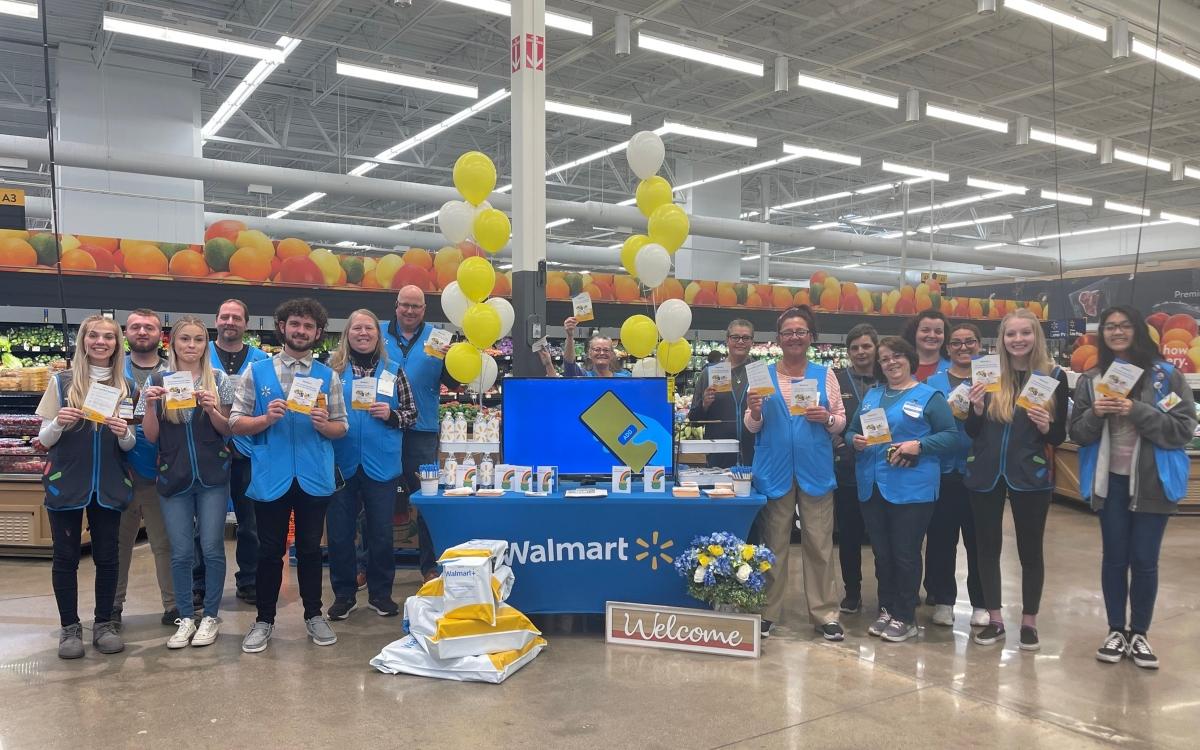 Article continues below advertisement
Although Juneteenth is now a federal holiday, companies aren't obligated to close operations or offer paid time off. Some companies held off on making decisions in 2021 since the bill was so newly passed.
Article continues below advertisement
Some companies that gave paid time off in 2021 for Juneteenth include Apple and Instacart — although the paid time off applied only to corporate employees. Nike, Lyft, Peloton, Starbucks, Twitter, and Zillow also observed Juneteenth in some manner, whether through increased pay for the holiday or paid time off.
Article continues below advertisement
HellaJuneteenth has a comprehensive listing of companies that have publicly pledged to observe Juneteenth.
Some are criticizing Walmart for offering Juneteenth-themed merchandise.
As Newsweek reported on May 24, Walmart is now receiving criticism for its Juneteenth-themed merchandise. One of the products is its Great Value brand "Celebration Edition Juneteenth" ice cream. The term Juneteenth was even trademarked on the packaging. The ice cream has a swirled red velvet and cheesecake flavor.
Article continues below advertisement
Article continues below advertisement
One Twitter user's reaction was as follows: "Walmart's new action to trademark a Black American moment of historical significance is the epitome of white supremacy in action."
Another person tweeted about the issue of how Walmart treats its employees when it comes to observing the holiday. "Since @Walmart is so clearly feeling moved to celebrate #Juneteenth, I guess all Black employees will have the option of either a paid day off or double time that day. Right?"