Why Disney Stock Could Be a Long-Term Winner in Your Portfolio
The streaming war has been intensifying with legacy media companies also stepping up efforts to scale up their streaming business. Disney has emerged as a force to be reckoned with in the streaming industry despite being a late entrant. What's the forecast for DIS stock in 2025 and can it beat the industry leader Netflix?
Article continues below advertisement
Disney launched its streaming service Disney+ in November 2019 and the timing couldn't have been better. The demand for streaming services skyrocketed in 2020 as people stayed home due to the lockdown situation in most countries.
Disney versus Netflix in streaming
Disney+ reported 103.6 million subscribers for Disney+ in the quarter ended April 3, 2021. The company added 8.7 million subscribers in the quarter. The company had 13.8 million ESPN+ and 41.6 million Hulu subscribers. This brings the company's subscriber base across all platforms to 153.9 million.
Article continues below advertisement
In contrast, Netflix added fewer than 4 million net paying subscribers in the first quarter of 2021, which took its total subscriber count to 207.6 million. Disney and Netflix both missed subscriber numbers for the quarter, which is a sign that the streaming industry is seeing a growth slowdown.
Article continues below advertisement
Can Disney beat Netflix by 2025?
Disney+ expects to have between 230 million and 260 million global paying subscribers by fiscal 2024. It expects total subscribers across all of the platforms to be between 300 million and 350 million. Looking at the strong growth that Disney is projecting, the company would give Netflix a tough fight. Disney's fiscal 2024 would end on October 3, 2024.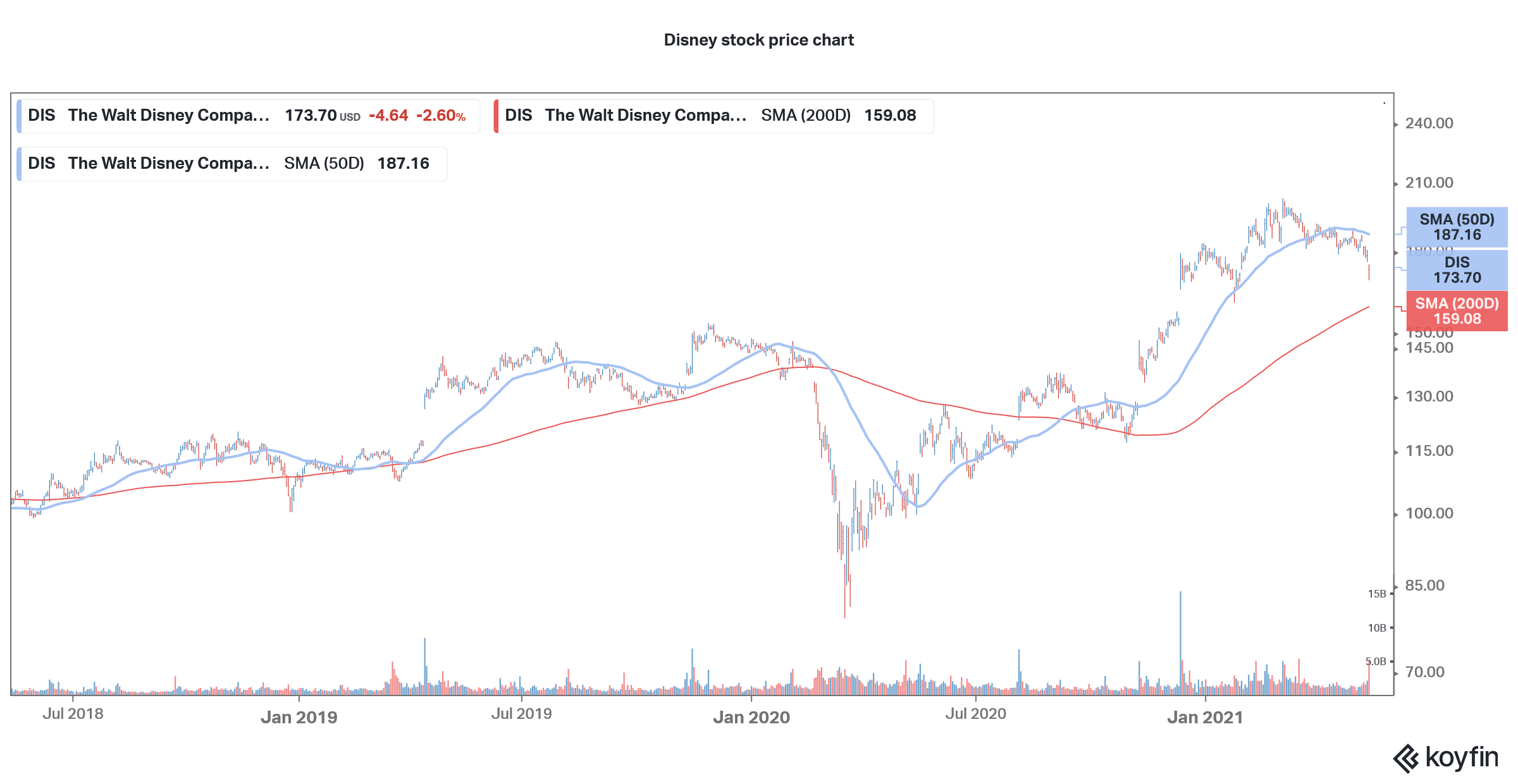 Article continues below advertisement
Disney is expected to give Netflix a tough fight in terms of subscriber numbers, but it has a long way to go in terms of profitability. Disney+ isn't posting profits and isn't expected to post any at least in the next two years. Also, the average pricing for Disney+ is much lower than what Netflix charges.
DIS stock forecast 2025
For 2025, Disney's stock forecast looks positive. There are two legs of growth for the company. The first is the top-line growth contributed by the streaming service. The second leg of growth would come from the gradual recovery in its Parks segment. The segment was literally bleeding in 2020 since the company's theme parks were closed. However, the Parks have reopened, which will help stage a recovery in the company's earnings.
Article continues below advertisement
The analysts polled by TIKR expect Disney to post revenues of $87 billion in the calendar year 2022. If the revenues increase at a CAGR of 10 percent between 2022 and 2025, it would mean revenues of $116 billion in 2025.
Article continues below advertisement
Is Disney stock undervalued?
Disney has an EV (enterprise value) of $370 billion. Based on the revenue projections this would mean a 2025 EV-to-revenue multiple of 3.2x. DIS stock has seen a valuation multiple rerating over the last year and it's enjoying higher multiples than what it has historically traded at.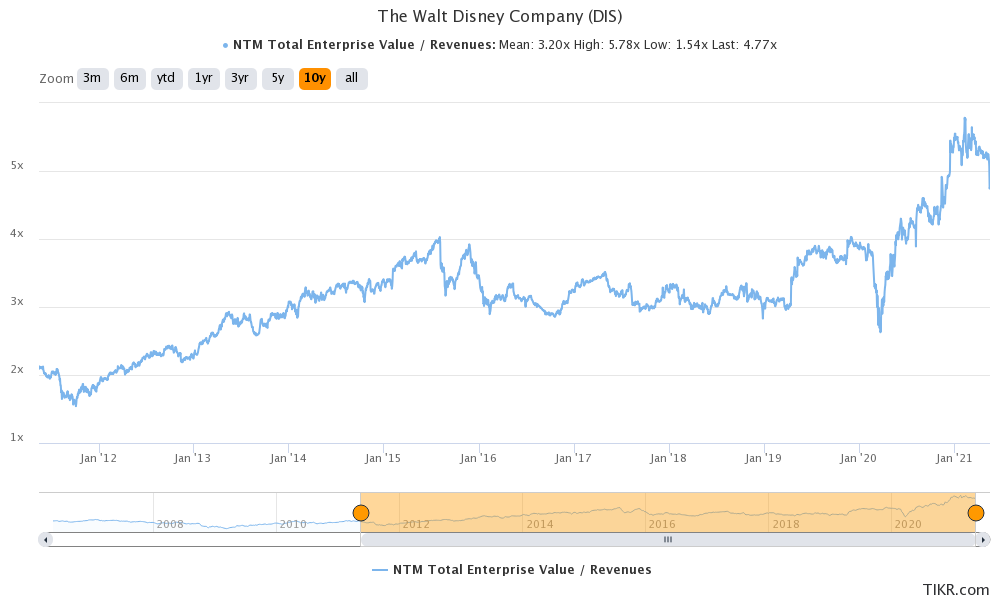 Article continues below advertisement
Currently, DIS stock trades at an NTM EV-to-sales multiple of 4.8x, which is higher than its five-year and 10-year average of 3.6x and 3.2x, respectively. However, given the strong growth forecast for streaming, the valuation multiple expansion looks reasonable and Disney stock doesn' look overvalued.
Jim Cramer on DIS stock
Jim Cramer is also bullish on DIS stock and saw the decline in the stock after the release of its fiscal second-quarter 2021 earnings as a buying opportunity. Cramer pointed to different growth engines for Disney stock apart from Disney+ that get all the attention.
Article continues below advertisement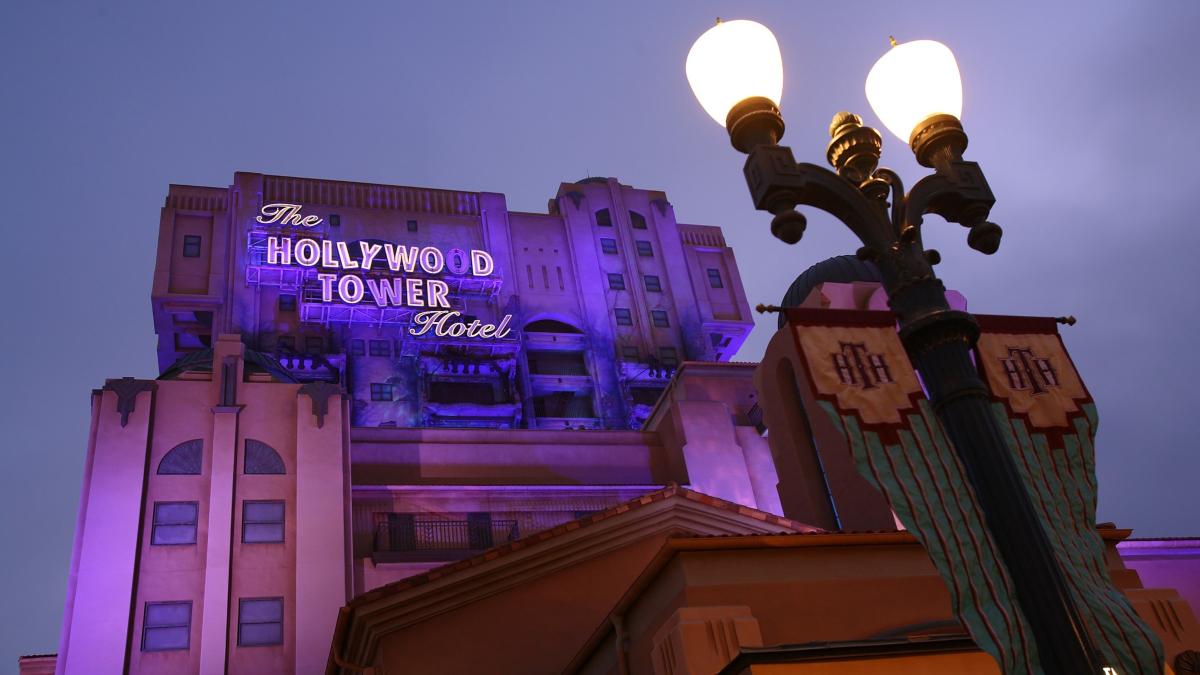 Disney could restore its dividend.
Disney suspended its dividend in 2020. However, it might take a more favorable view of shareholder payouts. Reopening parks will help lift the company's earnings. Disney might weigh shareholder payouts due to increased spending towards the streaming business.
Disney stock is a good long-term investment.
Disney stock looks like a good long-term investment both as a reopening play and also as a streaming play. The stock could reward shareholders in the long term through both capital appreciation and dividends.