An Overview of the Streaming Services Industry
The pace that internet video streaming has evolved is nothing short of revolutionary. Streaming is a serious threat to the cable TV industry.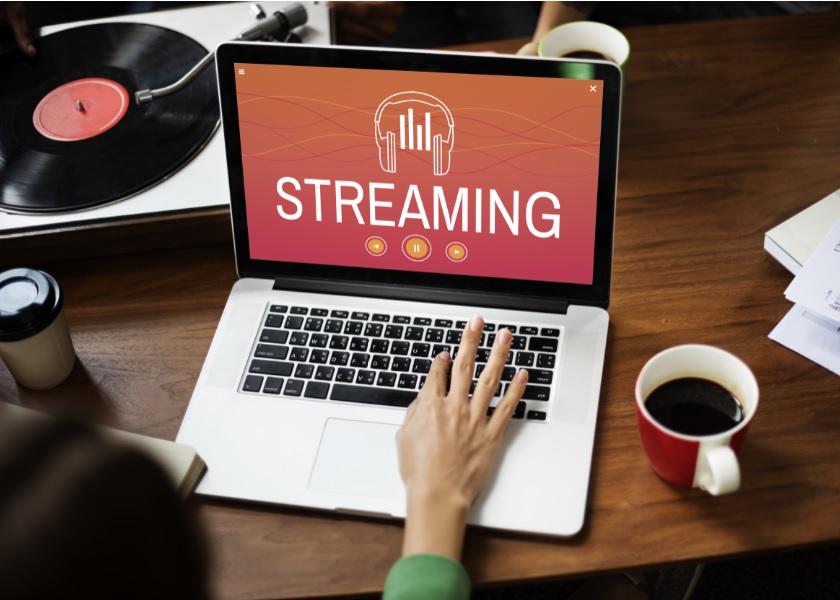 The pace that internet video streaming has evolved is nothing short of revolutionary. In little more than a decade, streaming is posing a serious threat to the long-established cable TV industry. With more people 'cutting the cord,' more players are entering the streaming space. In this series, we'll analyze the streaming industry's evolution, current trends, and prospects. But, before we start, let's take a look at the changes to the cable TV industry.
Article continues below advertisement
Article continues below advertisement
Cutting the cord
Cable television has entertained the world for more than half a century. It started and grew in the 1950s. Cable evolved from basic cable to digital cable in the 1990s, which offered better picture quality. However, with the turn of the century, the traditional cable TV subscribers in the US began to fall. A user's switch from traditional cord-based cable to other viewing options is popularly called 'cutting the cord.' According to eMarketer, nearly 25% of US households will drop traditional TV by 2022.
Then came DBS (Direct Broadcast Satellite) services and telephone company distributors. DBS uses a satellite dish directly at the user's end to receive data signals from communication satellites. The two top players in the DBS segment included DirecTV, now owned by AT&T (T) and Dish Network (DISH). In the telephone company segment, AT&T and Verizon emerged as the top players.
Notably, all three categories—traditional cable, DBS, and telephone company network—fall under multichannel video programming distributors or MVPDs. TV services offered by the above means are referred to as linear TV. The programs on linear TV are broadcasted at particular times and are not streamed to a specific user.
Article continues below advertisement
The rise of streaming
Around the year 2005, Netflix (NFLX) started to provide 'on-demand' TV or video streaming services. As the name suggests, the biggest factor distinguishing the streaming services from linear TV is the freedom to watch at your convenience. This rapid rise in streaming means that people have the ability to watch on any screen—mobile, laptop, or TV—and have a personalized experience.
While the benefits of streaming are numerous, the spread of streaming wouldn't have been possible without the required ecosystem. Fast and reliable internet connections have made the rapid growth of streaming a reality. At the same time, the spread of smartphones and other devices is playing a key role in the development of the streaming industry.
Industry dynamics
Now, there are various streaming options currently available to the viewers. Let's first understand the current complex relationship between streaming providers and MVPDs. Streaming service providers and MVPDs are both competitors and partners. MVPDs, such as Dish (DISH), stand to lose as subscribers move to streaming providers like Netflix.
However, MVPDs continue to look at innovative ways to fulfill the changing customer needs. One such way is to provide streaming services like Netflix on their network. For example, several Dish receivers support Netflix. So, Netflix gets access to Dish's huge customer base. Netflix, in turn, makes payments to Dish Network for this.
Article continues below advertisement
Article continues below advertisement
Streaming top players: Netflix and Amazon
Netflix is considered one of the earliest entrants in the online video streaming business. Starting in 1997 as a DVD rental firm, Netflix began streaming in the US in 2007. Three years later, it began streaming internationally. Netflix had around 152 million paid memberships at the end of Q2 2019. The US accounted for around 60 million of those memberships. Netflix tops streaming providers in terms of the number of subscribers.
Amazon (AMZN) entered the video-on-demand space in 2006. The company started expanding its streaming services globally in 2011. In 2016, Amazon made Prime video available in more than 200 countries across the world. Amazon includes revenues from Prime video under subscription services.
As the above graph shows, subscription services accounted for around 6% of the company's 2018 net sales. Further, subscription services (shown in red in the graph) revenue continued to rise in 2017 and 2018. Notably, the subscription services in the graph include fees from Amazon Prime memberships. The fees also cover audiobooks, digital video, e-book, digital music, and other non-AWS (Amazon Web Services) subscription services.
Article continues below advertisement
New Players: Google and Dish Network
YouTube, now owned by Google (GOOG), posted its first video in 2005. However, the company launched YouTube TV in 2017. YouTube TV is now available throughout the US.
Dish Network (DISH) entered the streaming space with the launch of Sling TV in 2015. At the end of Q2 2019, Dish Network had around 2.5 million Sling TV subscribers. The service is currently available only in the US. Dish has around 9.6 million subscribers for its DBS service DISH TV. Like other satellite TV providers, Dish's pay-TV subscribers continue to fall.
Article continues below advertisement
Acquisitions boost business for AT&T and Disney
Online video streaming is a key focus area of the diversified telecommunication services giant AT&T (T). The acquisition of WarnerMedia fits well into this strategy. AT&T has Watch TV in the streaming segment. WarnerMedia has 'HBO Now' in its offering. It plans to launch 'HBO Max' in 2020, which is expected to compete with established players in the segment, like Netflix.
The diversified entertainment company has a broad range of offerings. Disney's (DIS) operations in the streaming segment primarily include Hulu and upcoming Disney+. After Disney bought 21st Century Fox in March 2019 and their agreement with Comcast's NBCUniversal Media in May, Disney now has full control over Hulu. Hulu has around 27 million subscribers and currently operates only in the US. Disney will launch its own streaming service Disney+ on November 12, 2019.
Article continues below advertisement
Apple
Apple (AAPL) is set to launch Apple TV+ on November 1, 2019. The service will be launched in more than 100 countries. With their deep pockets, both Disney and Apple are seen as strong competitors for Netflix.
There are many other providers in the online streaming space. Sony's PlayStation Vue (SNE), CBS's (CBS) All Access, Philo TV (owned by A&E Networks, AMC Networks, Discovery, and Viacom), BBC's BritBox, FuboTV, and so on.
Comparing Streaming Services in the US
Let's now compare the services, offerings, cost, availability, supporting devices, and other factors for the various streaming options available to the viewers in the US.
The table compares the pricing of the most basic or lowest-priced offering from selected streaming providers. Notably, the last three services—Disney+, Apple TV+, and HBO Max—are set to launch over the coming months. Apple TV+'s announced monthly cost is the lowest amongst the selected services. On the other hand, FuboTV has one of the highest-priced offerings in the market. Let's next discuss what each service offers and how do they differ.
Article continues below advertisement
Article continues below advertisement
Popular streaming services
The Walt Disney Company (DIS) now has full control over Hulu. With 27 million subscribers, a range of devices support Hulu. The service offers unlimited access to Hulu's library of content. Hulu also offers 'Hulu + Live TV' that starts at $44.99 per month. In addition to Hulu's content library, 'Hulu + Live TV' offers 60+ TV channels. It also allows the recording of live TV with 50 hours of cloud DVR (digital video recorder) storage.
Netflix is the most popular streaming service in the US. Netflix offers popular shows and movies. The company's content looks new all the time as it regularly brings new titles. Additionally, it is always adding to its library of original programs. Netflix's key attractions are a huge collection of TV shows and movies, with new titles coming in regularly, and a growing library of original content. However, all this alone couldn't have made it as popular as it is today without its reasonable pricing.
Article continues below advertisement
Amazon offers Amazon Prime Video at $8.99 per month. It also offers Prime subscription that offers Prime Video and a whole bunch of other benefits for $12.99 per month. A subscription includes free deliveries of products purchased from Amazon. It also includes unlimited music streaming, photo storage, and reading. Like Netflix, a range of devices supports Amazon Prime Video's content.
Article continues below advertisement
Low-to-medium priced offerings
Starz offers thousands of movies and TV shows. The company also allows streaming on up to four devices at a time. It's popular especially for its collection of movies.
CBS All Access offers more than 10,000 episodes from current seasons to complete past seasons of CBS shows, such as CSI: Miami, MacGyver, etc. It also offers access to live TV in select markets. It's supported on a range of devices.
BritBox offers some of the most popular old and new British TV shows, including Doctor Who, Coronation Street, Gavin & Stacey, and Fawlty Towers. BritBox can be accessed from the web, Apple TV, Roku, iPhone, iPad, Chromecast, and Android devices.
Showtime offers series like Homeland, Billions, Ray Donovan, Shameless, and The Affair as soon as they are aired. It also offers movies, documentaries, sports, and comedy specials.
HBO Now offers an interesting range of new and old series, including Game of Thrones, Deadwood, and Girls. It also offers a host of popular movies. Viewers generally opt for this along with another streaming service with a larger content library.
Philo offers 58 channels for $20/month. It allows you to save shows and watch them up to 30 days later.
At $25/month, Sling TV offers 34 or 49 channels. This depends on whether you go for an 'Orange' or a 'Blue' package. It's an inexpensive option compared to cable TV. Generally, first-time cord-cutters opt for Sling TV.
Article continues below advertisement
Premium-priced offerings
YouTube TV offers live TV from more than 70 networks, including ABC, CBS, FOX, NBC, etc. It offers cloud DVR with no storage limits. The recordings can be stored for nine months. Moreover, you can have six accounts per household. A range of devices supports it.
Starting at $49.99, PlayStation Vue offers a host of channels. It offers thousands of on-demand shows. A number of devices support it. Moreover, subscribers can store an unlimited number of episodes of shows for up to 28 days on DVR.
FuboTV is popular among sports fans. The service offers more than 90 channels, including top sports channels and other entertainment channels.
Upcoming Services
Apple, which plans to launch Apple TV+ on November 1, has priced its offering among one of the lowest available in the market. Unlike existing offerings, Apple TV+ will feature only original programming. This largely explains its lower pricing. As discussed above, Netflix has original programs as a key focus area.
In November, Disney is launching its streaming service Disney+ in the US. The service will feature content from Disney's highly successful brands like Disney, Pixar, Marvel, Star Wars, and National Geographic. The company will launch Disney+ in Canada, the Netherlands, Australia, and New Zealand sometime in November. Disney plans to launch the service in most global market within the first two years of its launch in the US.
HBO Max is set to launch in 2020. It will offer all of HBO Now's content plus a host of new content.
Overall, the streaming services market has become crowded, with some of the top players in the lead. However, this may change soon as more heavyweights, such as Apple and Disney, increase their focus in the segment. As for the consumers, they are spoilt for choice.